Colliers Bar 9-10-2001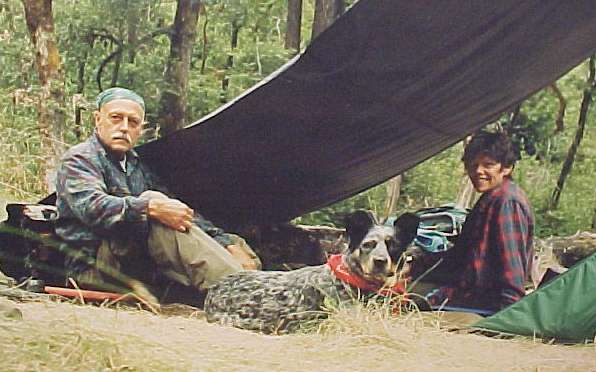 Taking a rest at Colliers Bar. I set the camera's timer and ran to look at at ease. Josie is a pro!
The trail!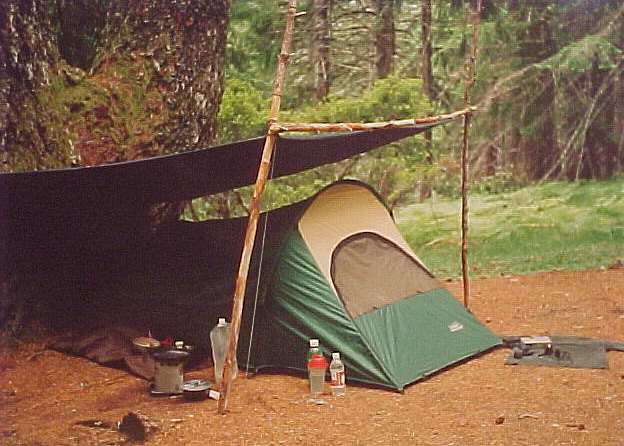 Camp at Bald Mountain. Light Rain. See the QRP in front of the tent!
Wonderful Prairies on top of the mountain.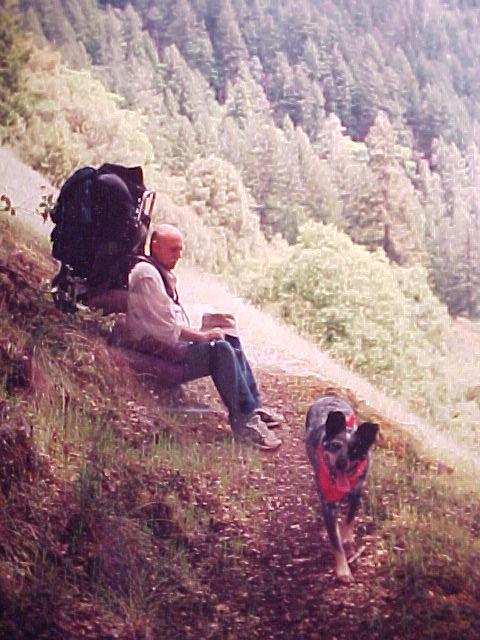 Taking a rest. This is the Grape vine. Down Hill for some 3 miles. 70lbs of Pack.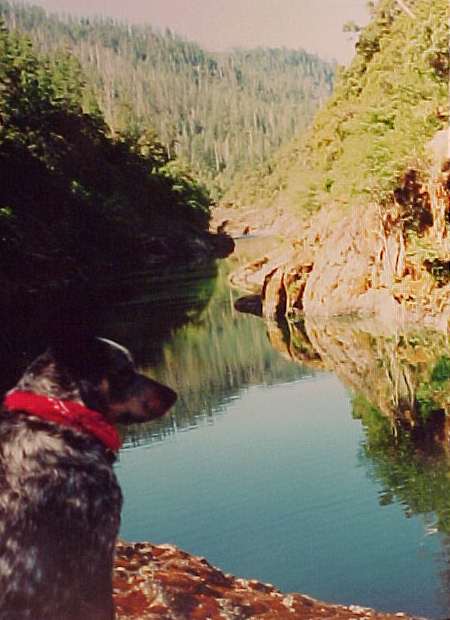 Josie Resting at the Illinois River. Great deep waters.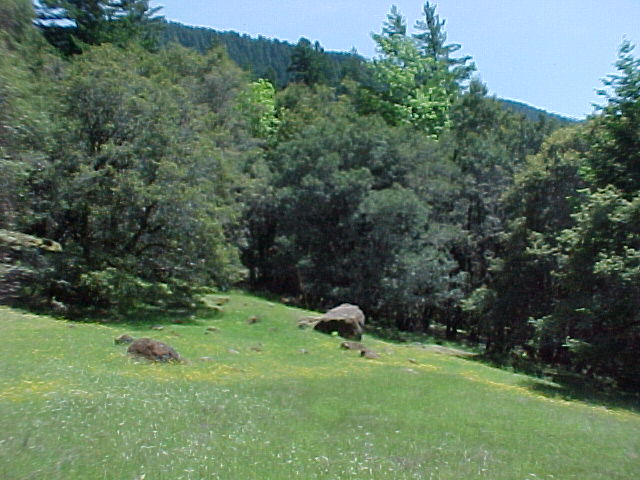 Splendid Grass.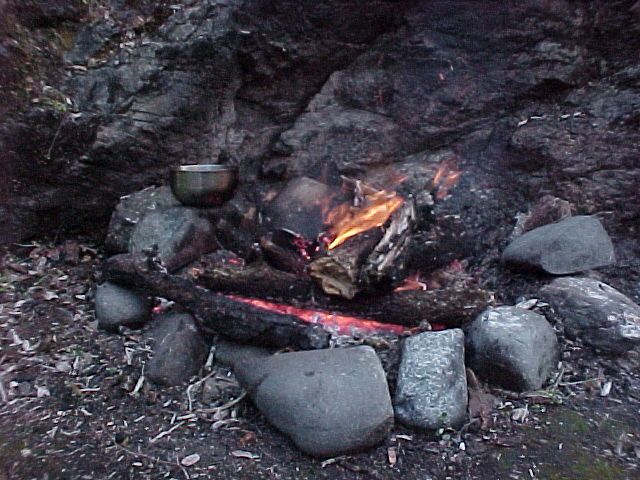 Romance of the fire.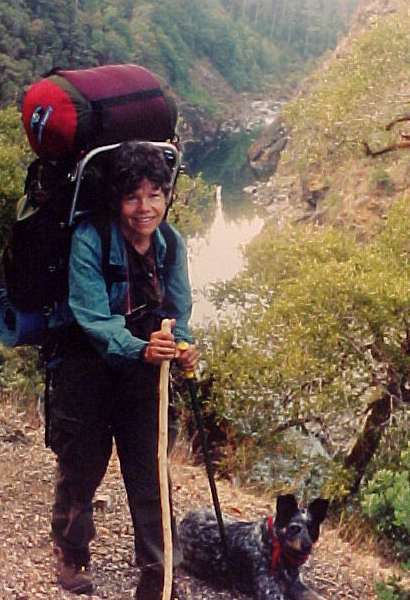 Karen with 53 lbs. on her back. Karen carrying her age!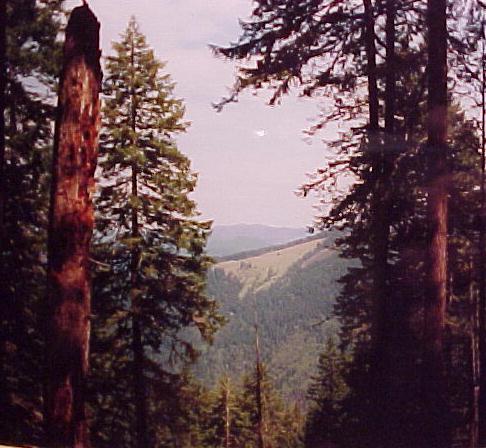 Vistas that are breath taking.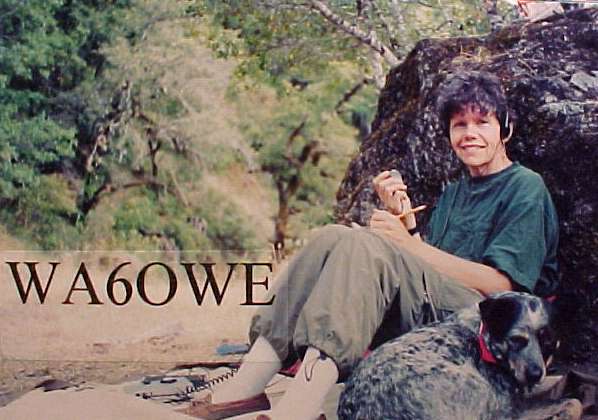 Karen checks into the Minow Net on 80 meters.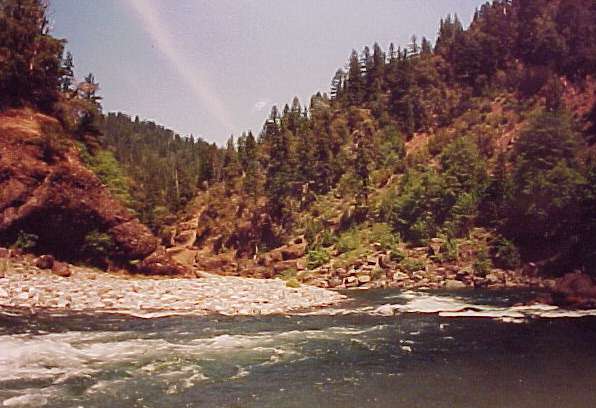 The water is always a treat.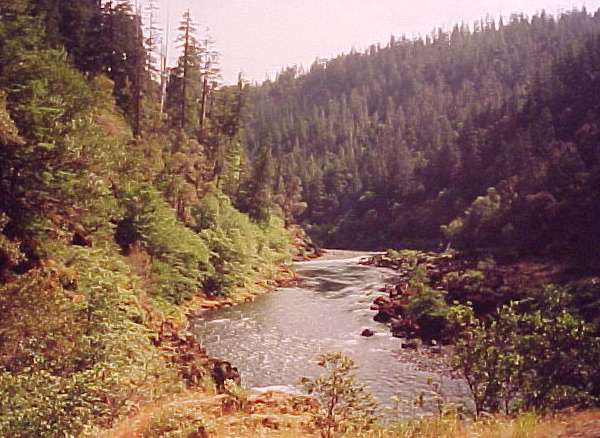 Afternoons watching, just watching for hours.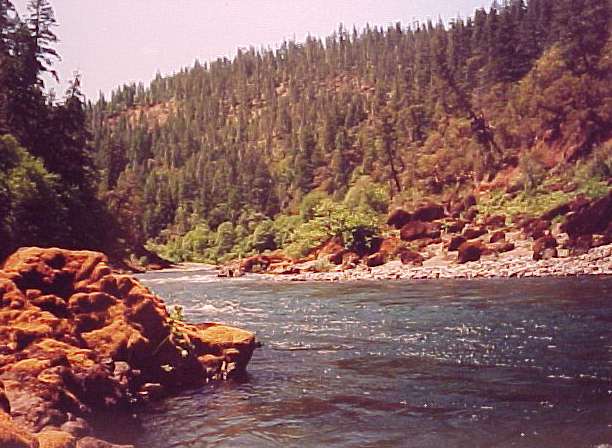 Then time for a bath and a swim.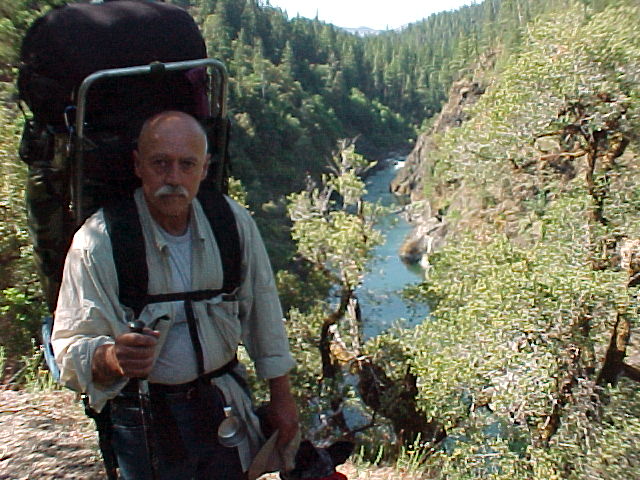 On the trail again. We spent 9 days and had a wonderful time. Worked many stations SSB on 80 meters.
N7HGP, KB6AMU, KC7JJG, KC7MGH, W1LMA, KI7UK, WX7U, KD7IYL, W6IGK, WA6IKO
KB7EKF, KC7TYQ, W6RPN, KI7XT, N7XNH, KK7BF, KI7RU, WA7TGA, KC7IXX, KC7IB
KB7TSX, KD7HDQ, KC7WEU