Five Minute Cake
(Start to eat)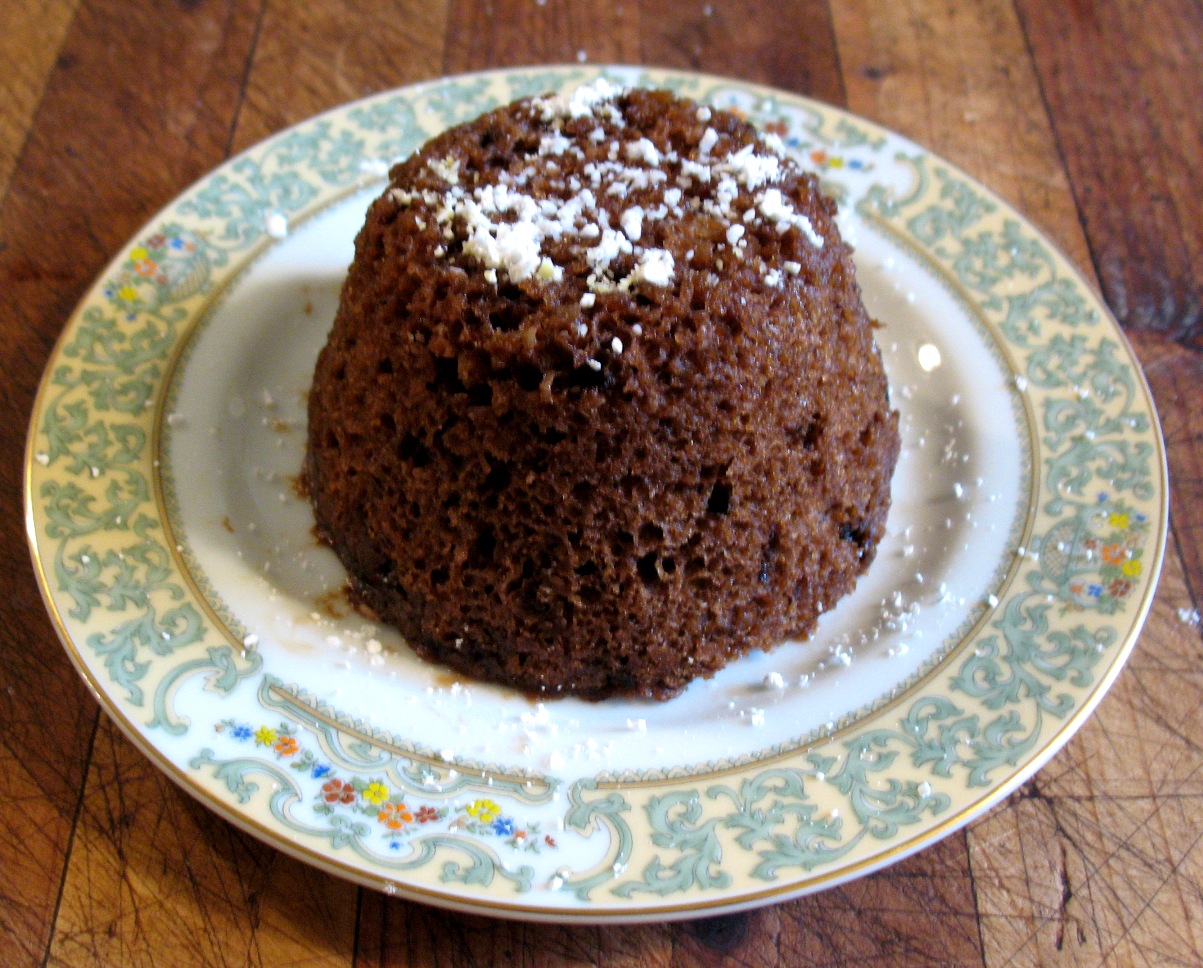 5 Minute cake
Flour, water, soda and vinegar are essential all else optional.
4 tablespoons flour
2 tablespoons sugar
2 tablespoons cocoa
2 tablespoons applesauce
2 tablespoons water
2 tablespoons milk
1 tablespoon vinegar
1/2 teaspoon soda
2 teaspoons instant coffee
Combine dry. Combine wet. Fold together. Place 1/2 in 8 oz greased pyrex cup.
Microwave 1 minute. Remove from cup and place upside down on pyrex plate.
Microwave 30 more seconds. Place on plate and dust with powdered sugar.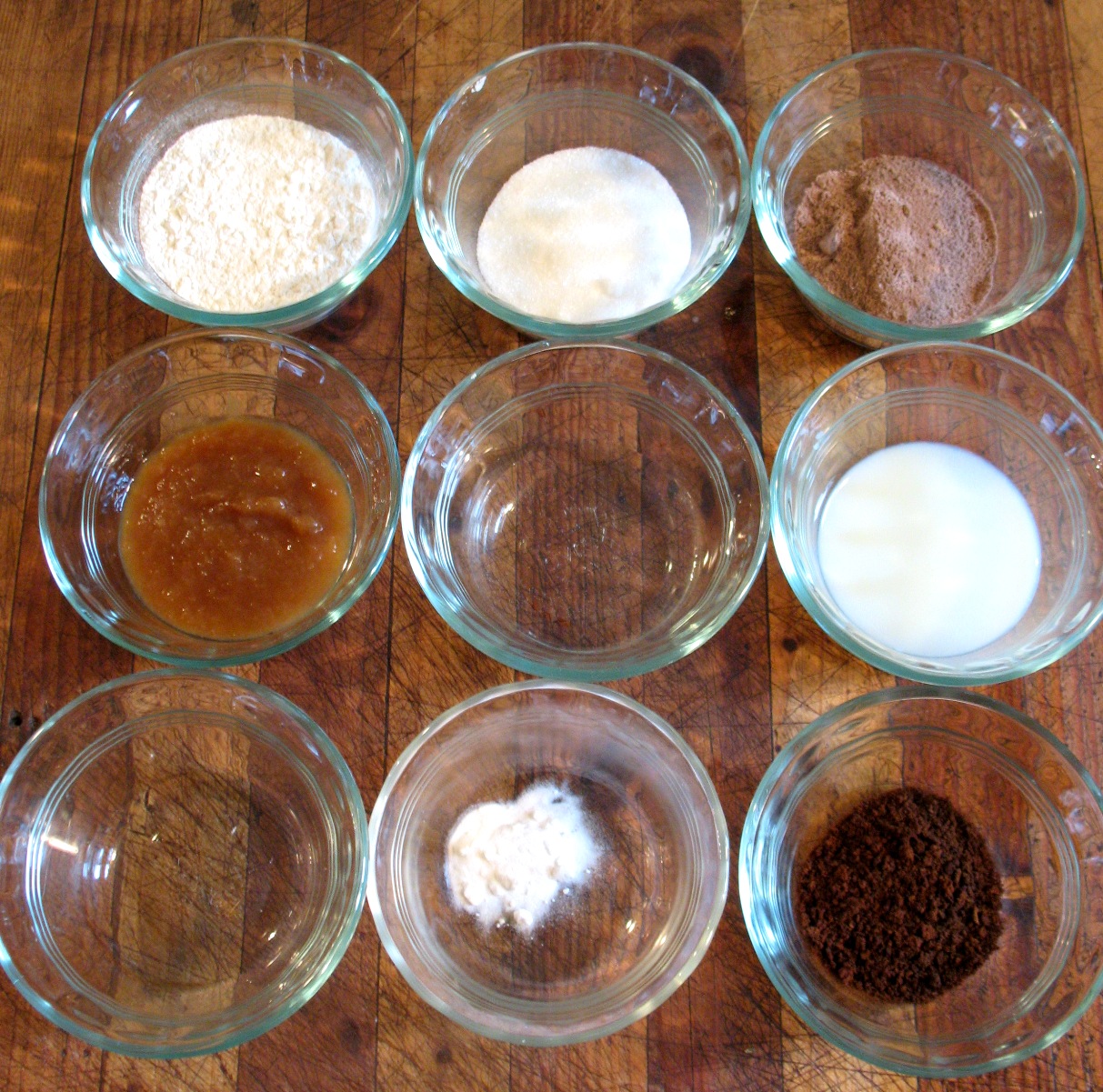 Assemble ingredients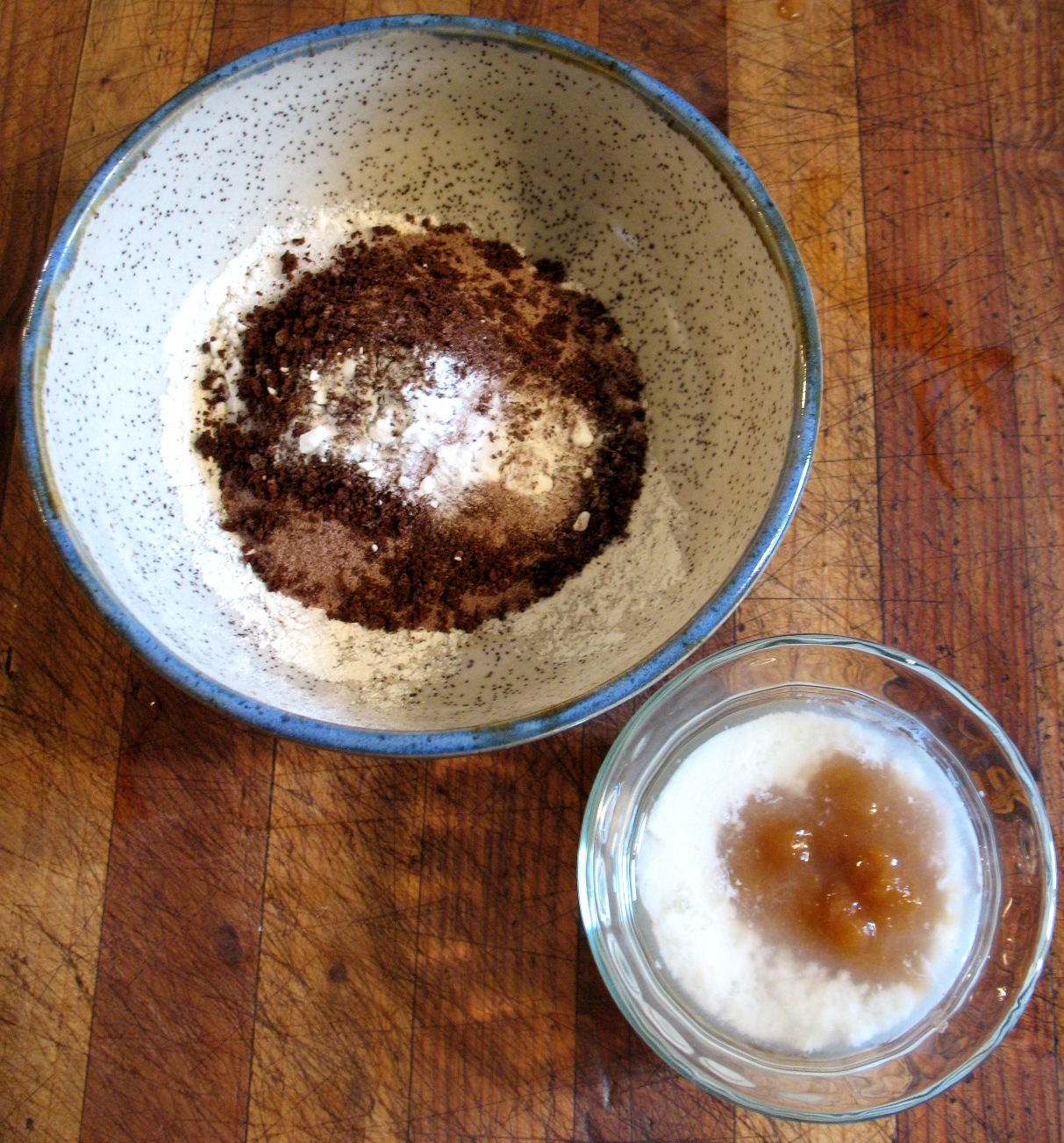 Combine dry, combine wet.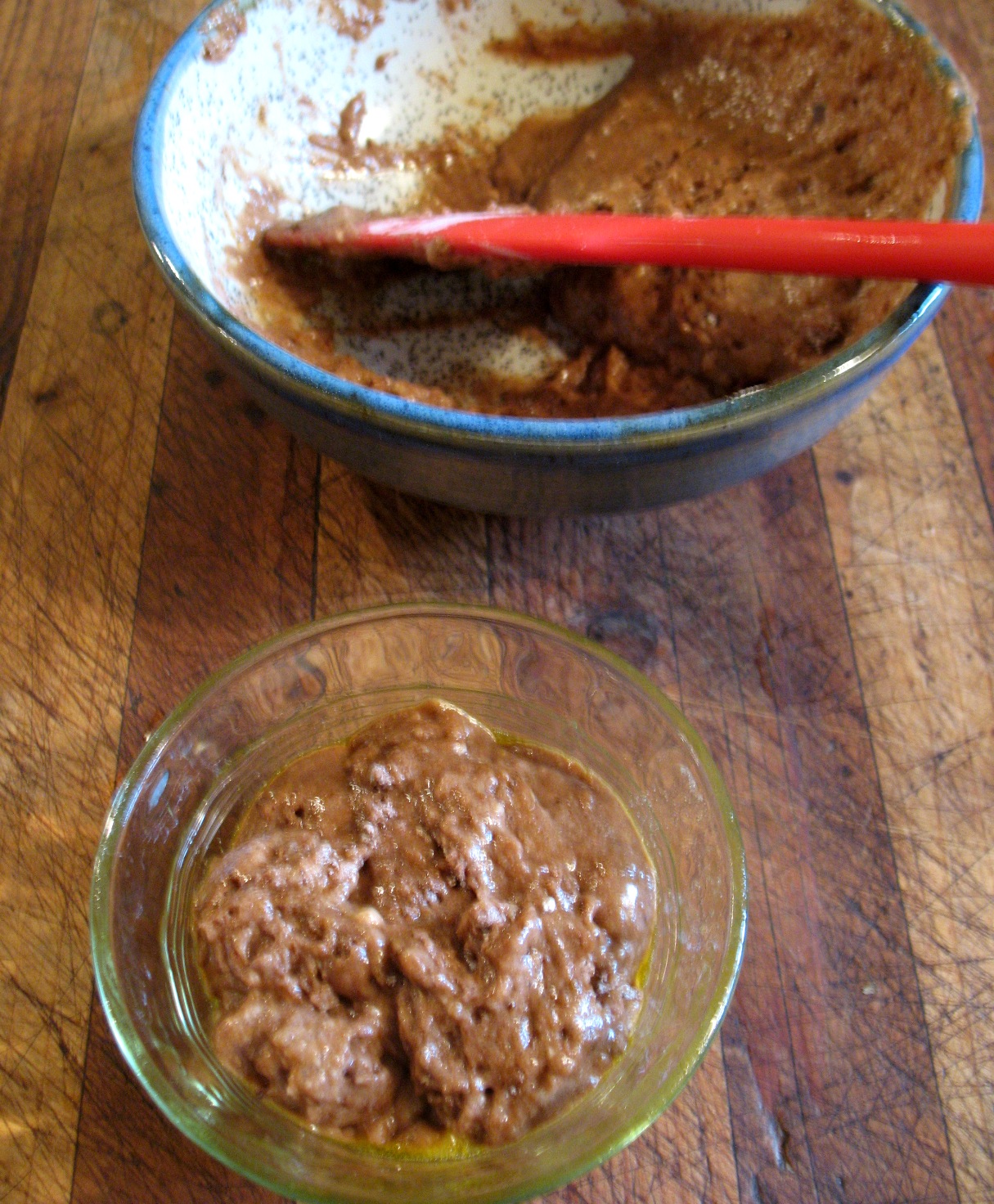 Fold together and place in greased cup.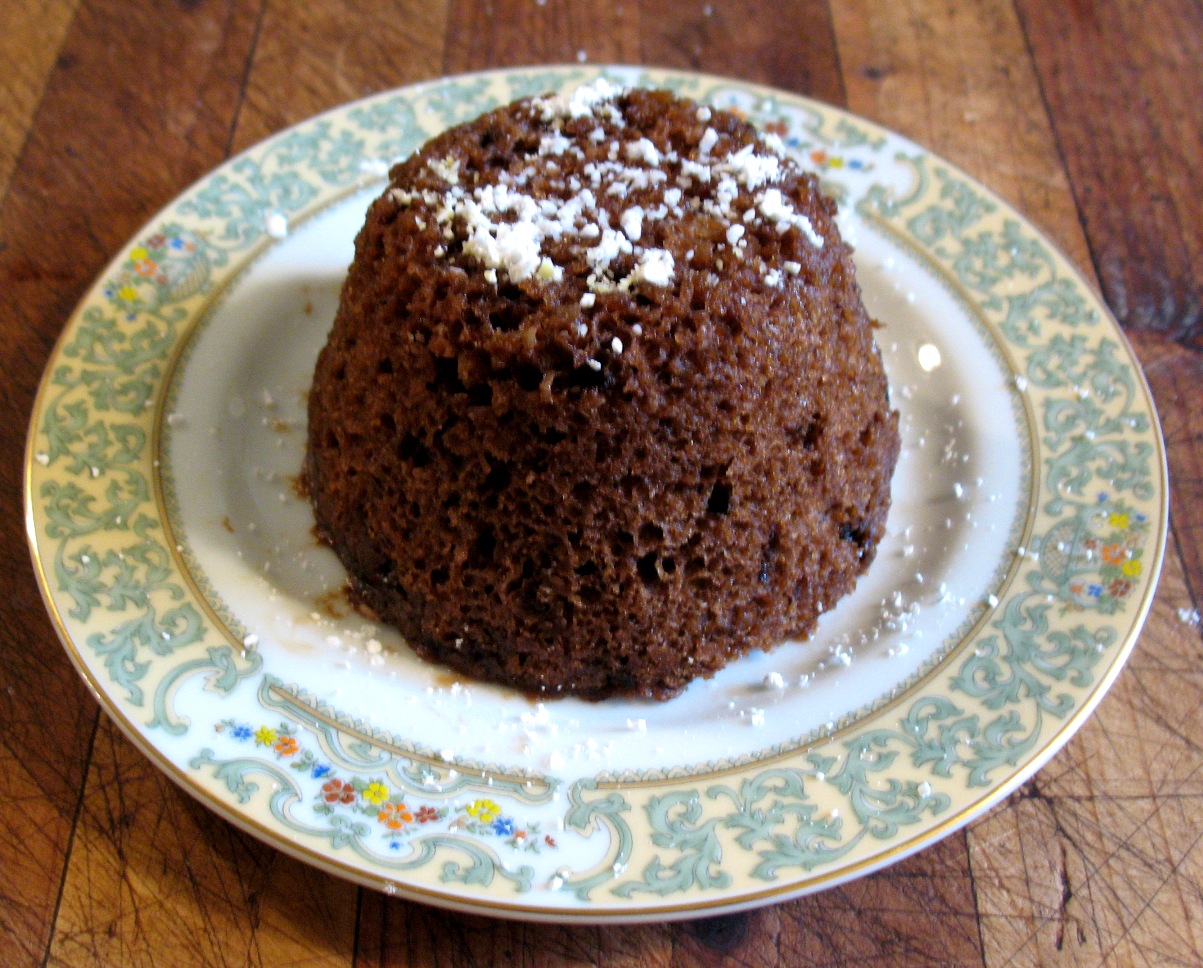 Enjoy