FLIP FLOPS
I wanted to see if I could make something for my feet.
Using the knife and saw I carry into the back country.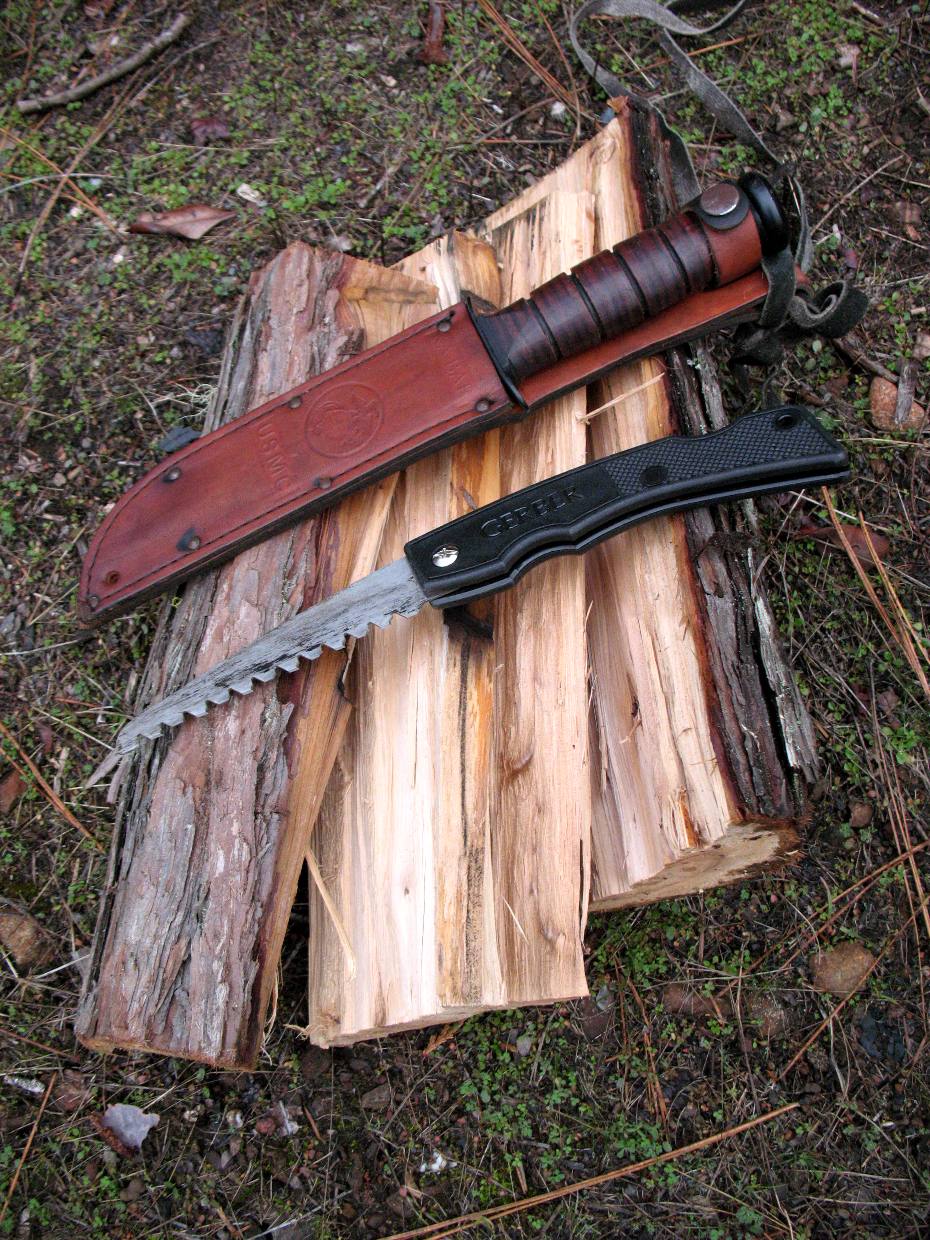 Cedar, easy first choice. A downed tree, I sawed the end off. Split it with my knife.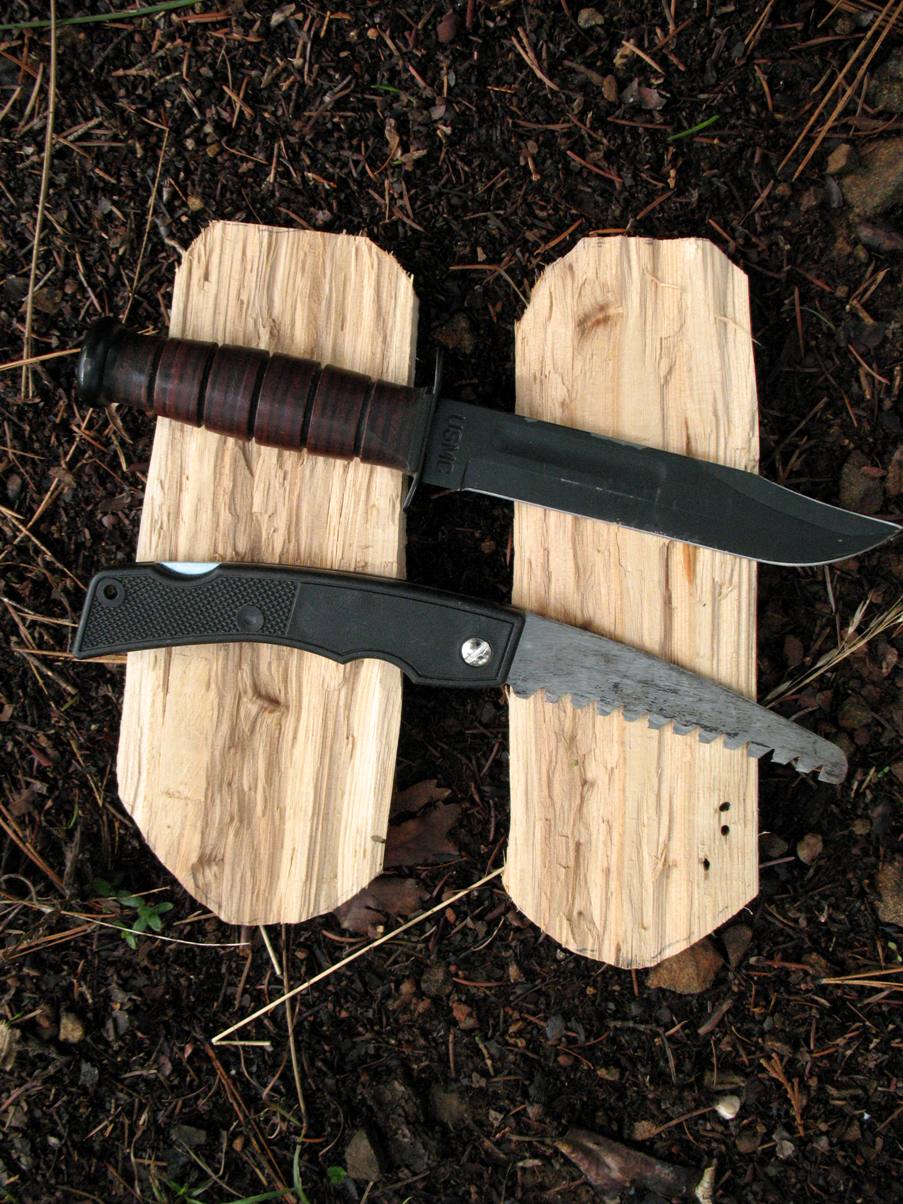 Some clean up with knife and saw.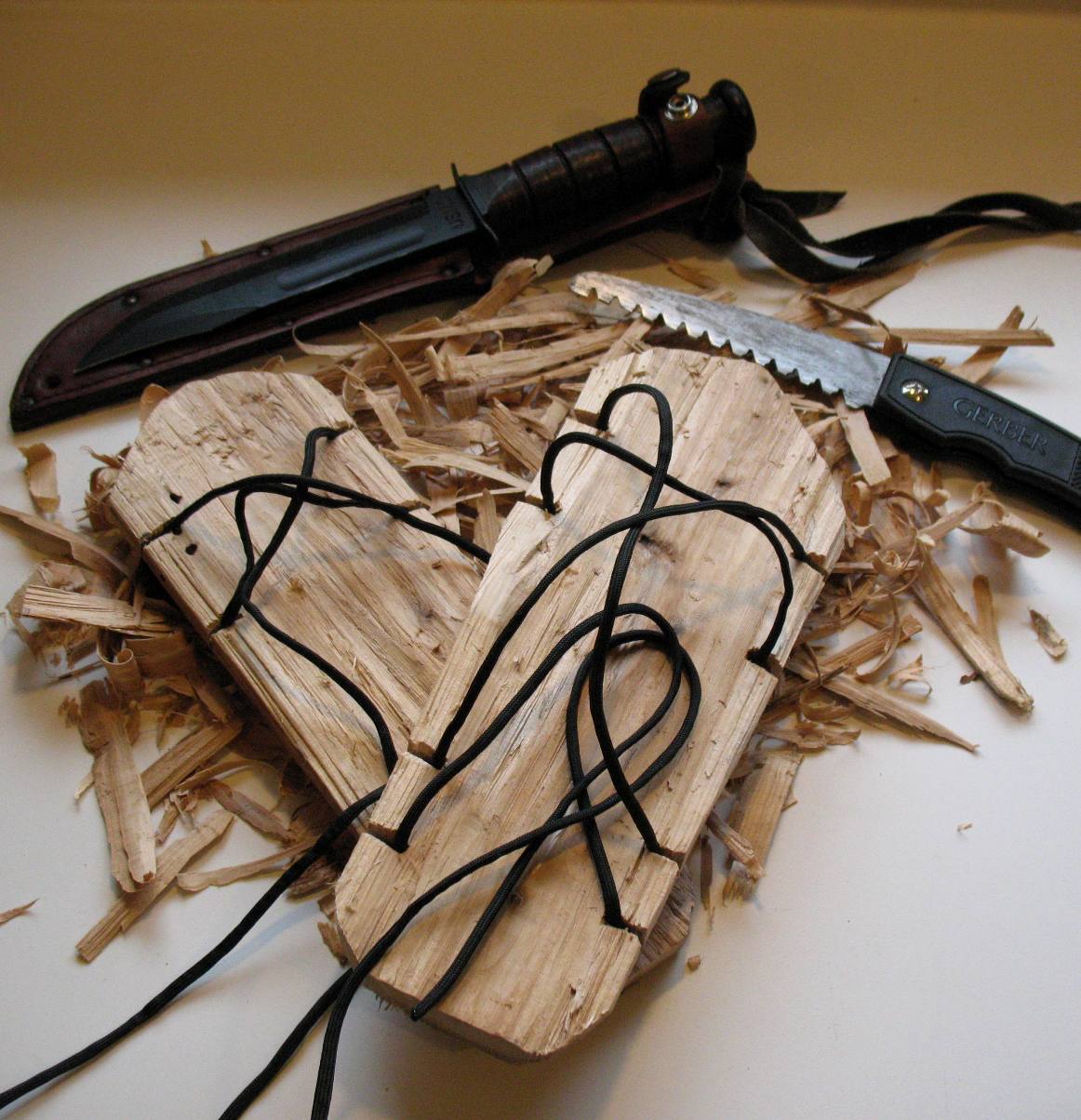 Notches for cordage, tie on feet. Not the best, the work but don't bend. Makes you prance.