12 beds 2 feet high, 4 feet wide and 16 feet long.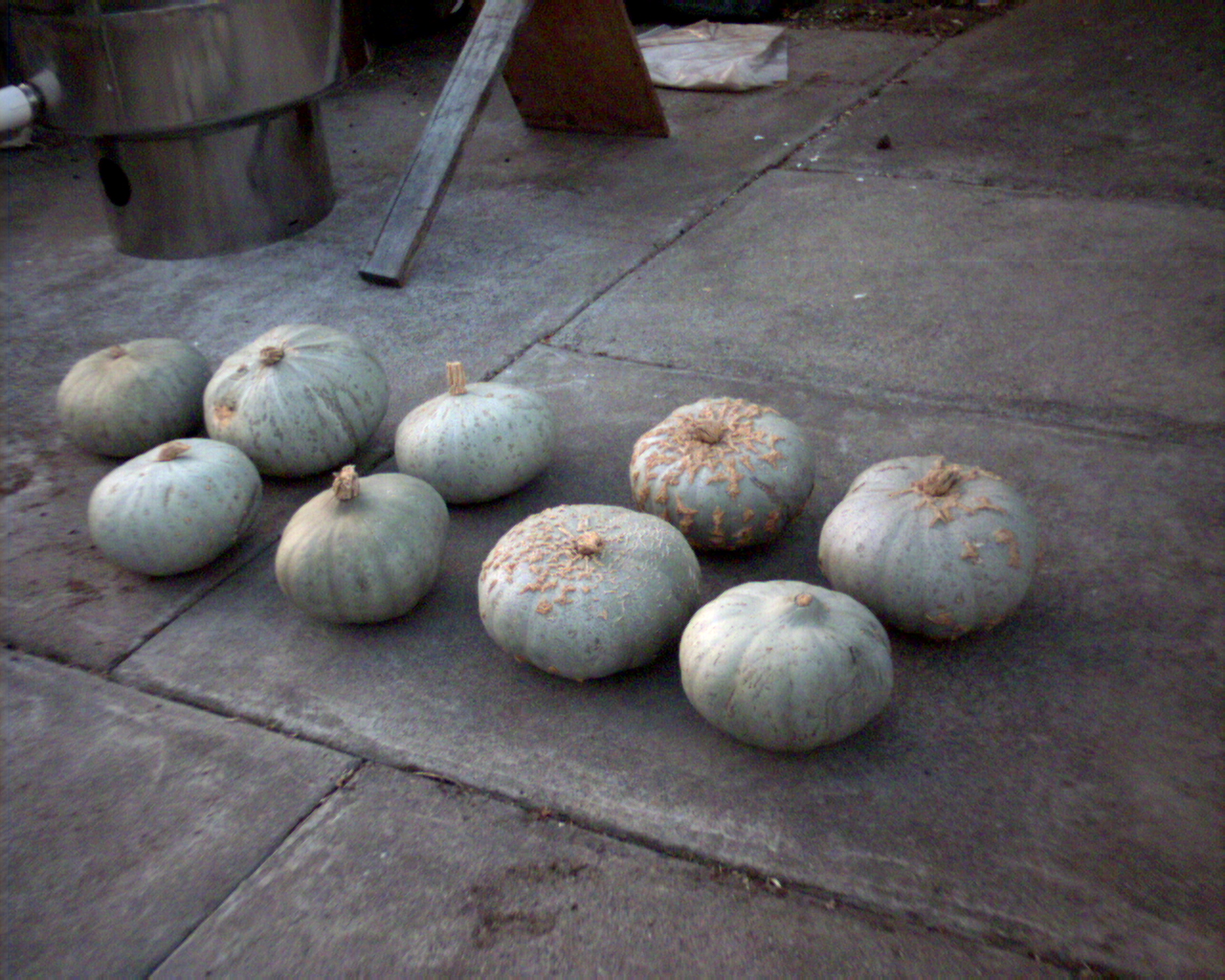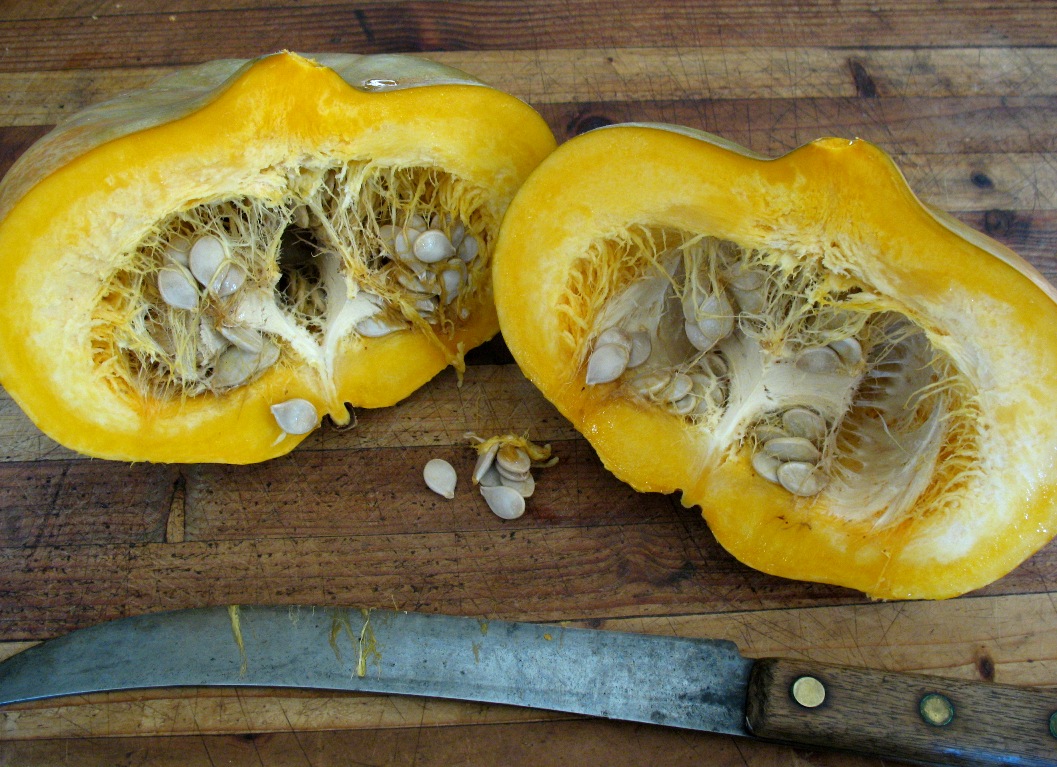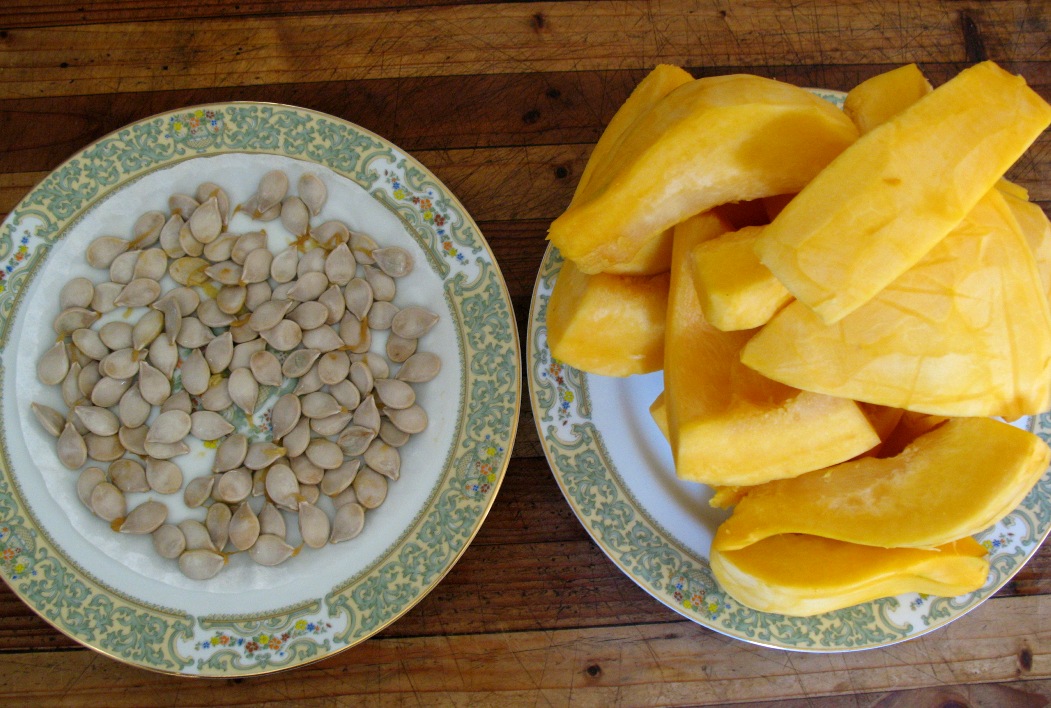 Mountain Blue - Sweet Meat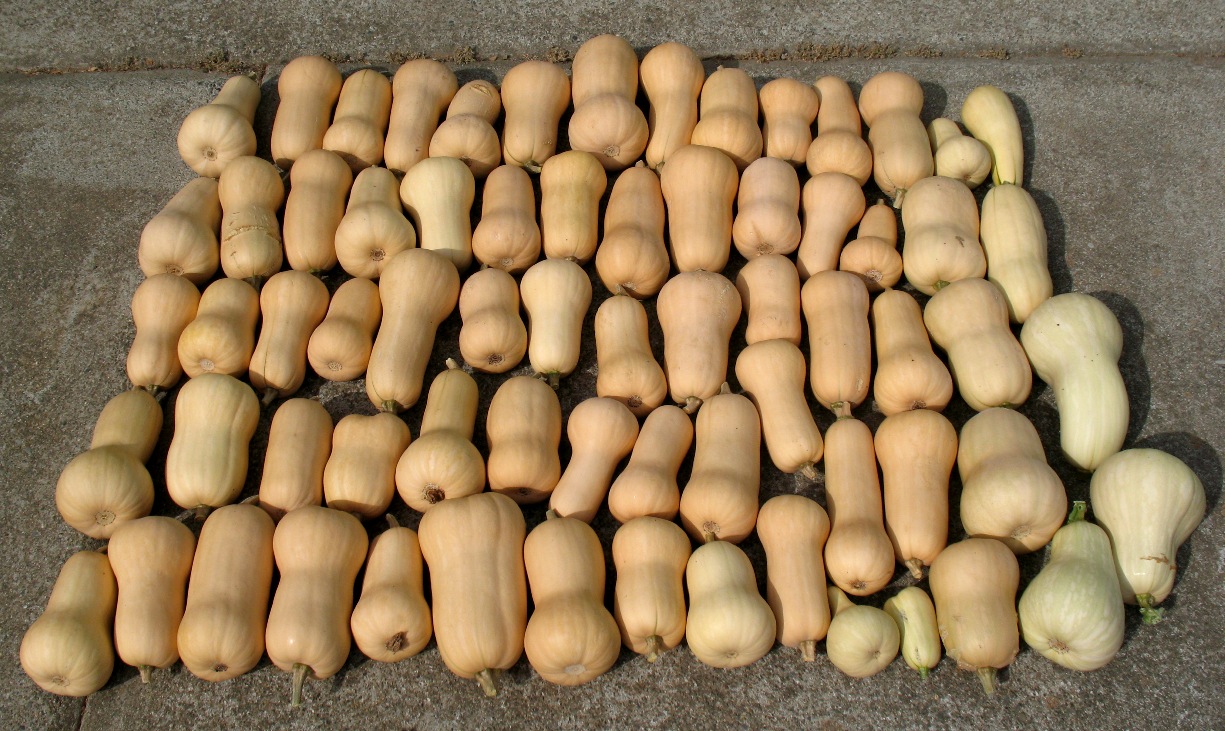 Butternut Squash 2012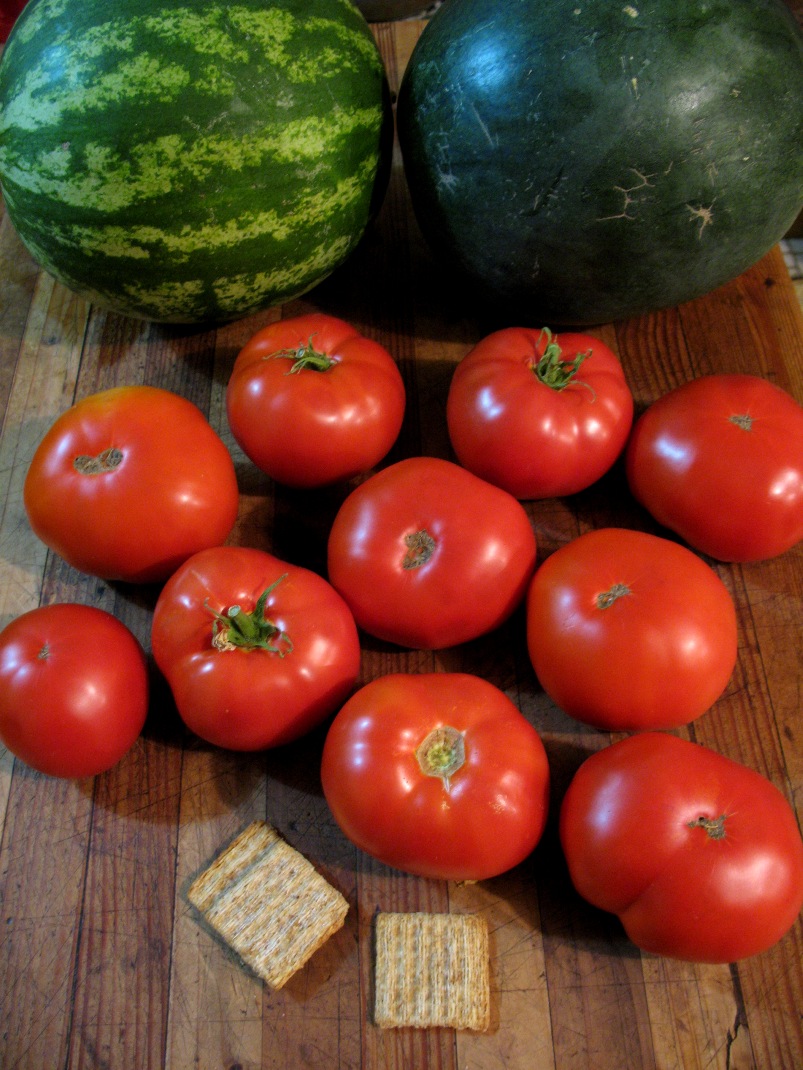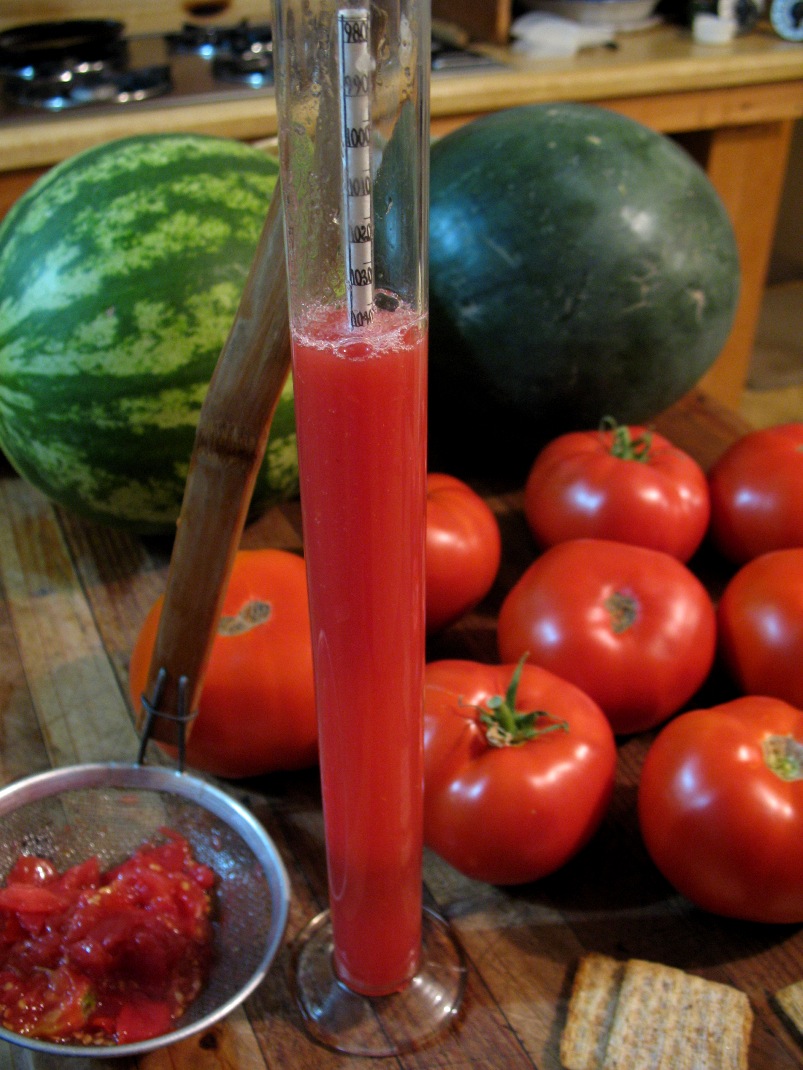 Tomatoes so sweet you can measure the sugar!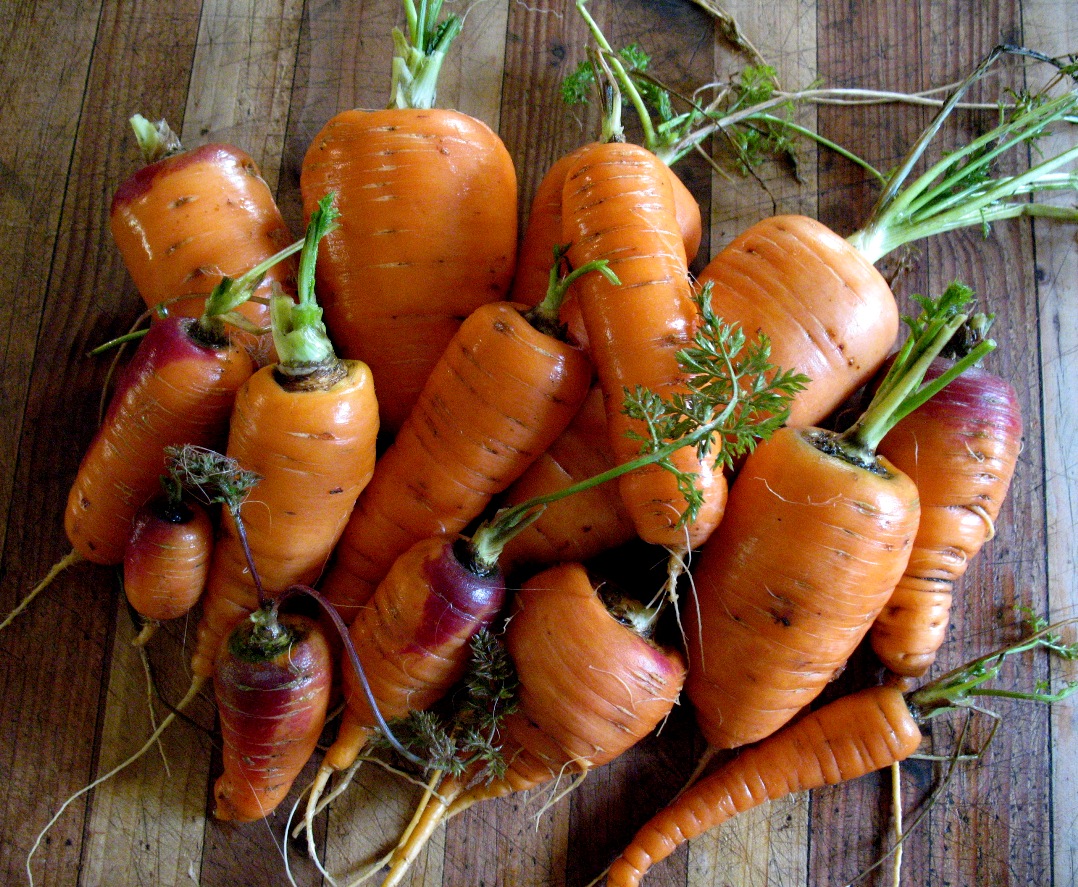 In the ground for over 8 months, picked in February 2011.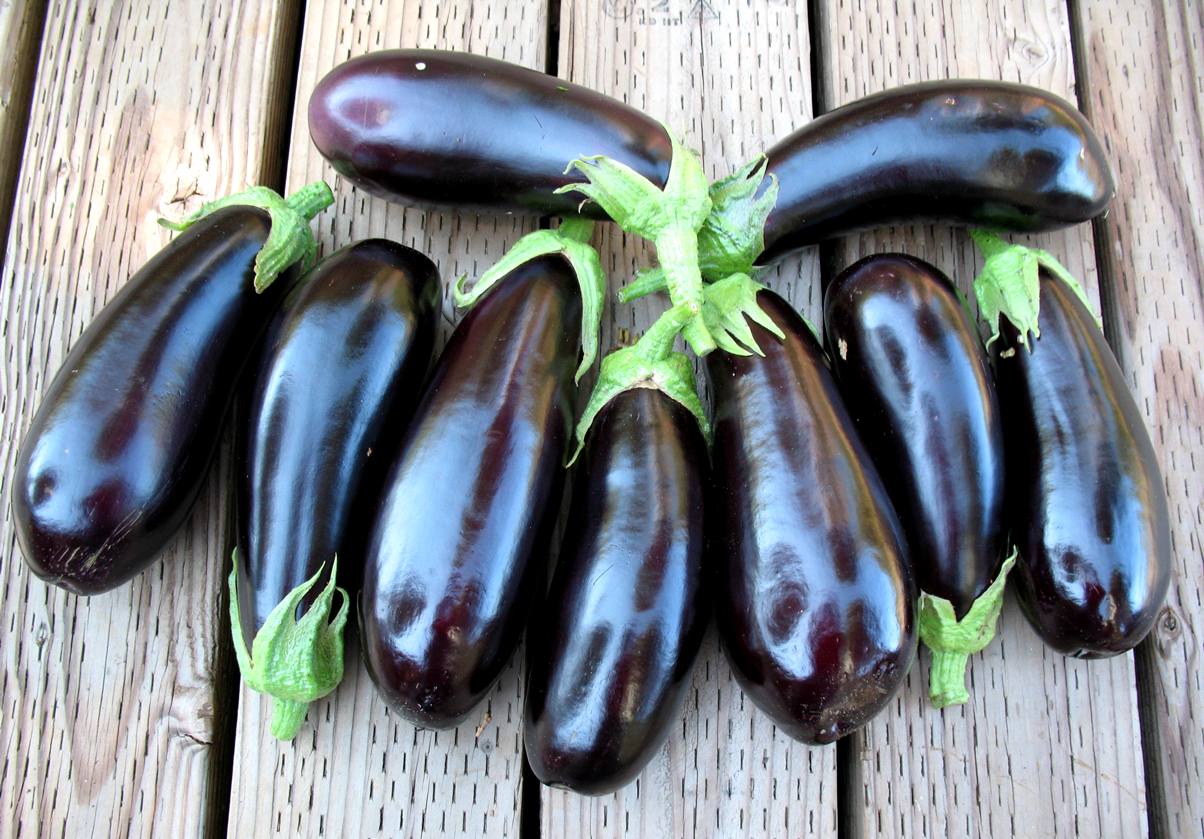 Dusky Eggplant.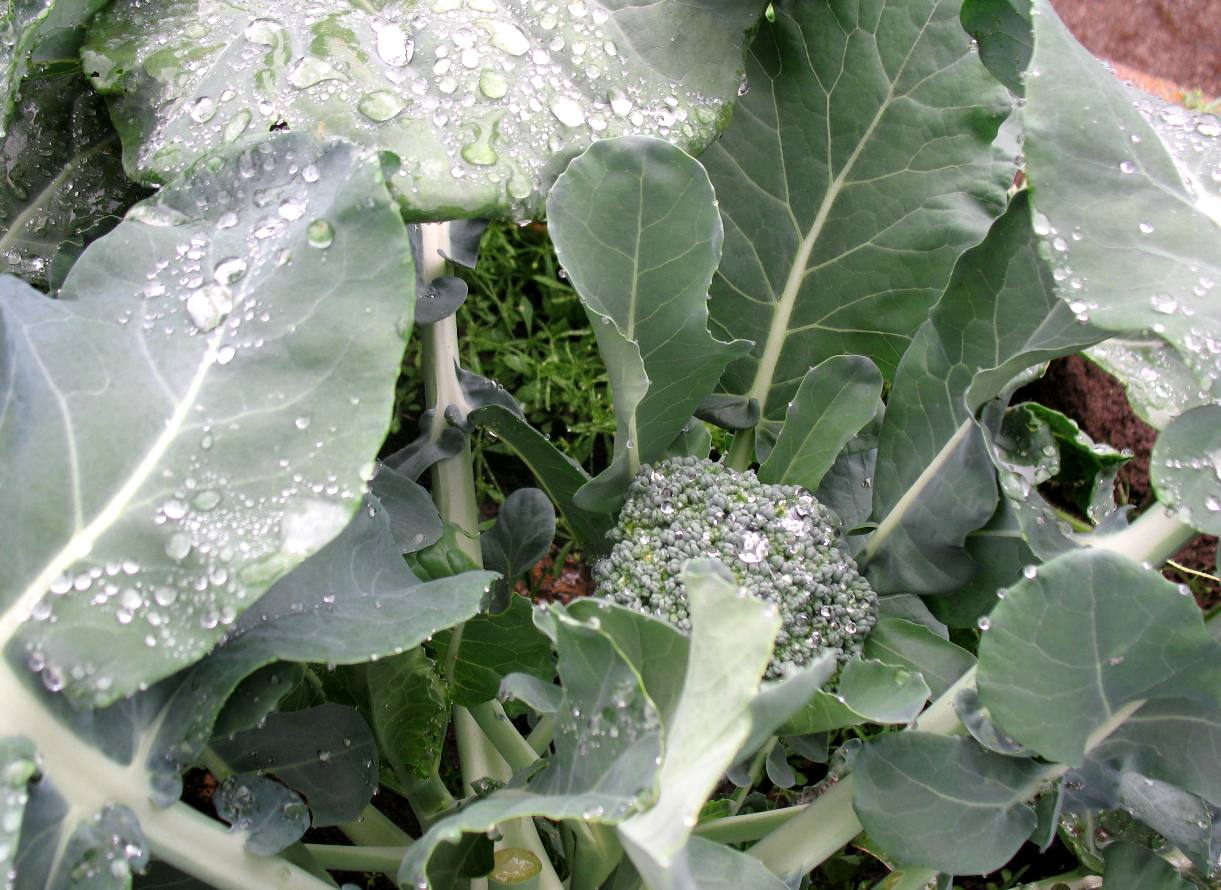 Broccoli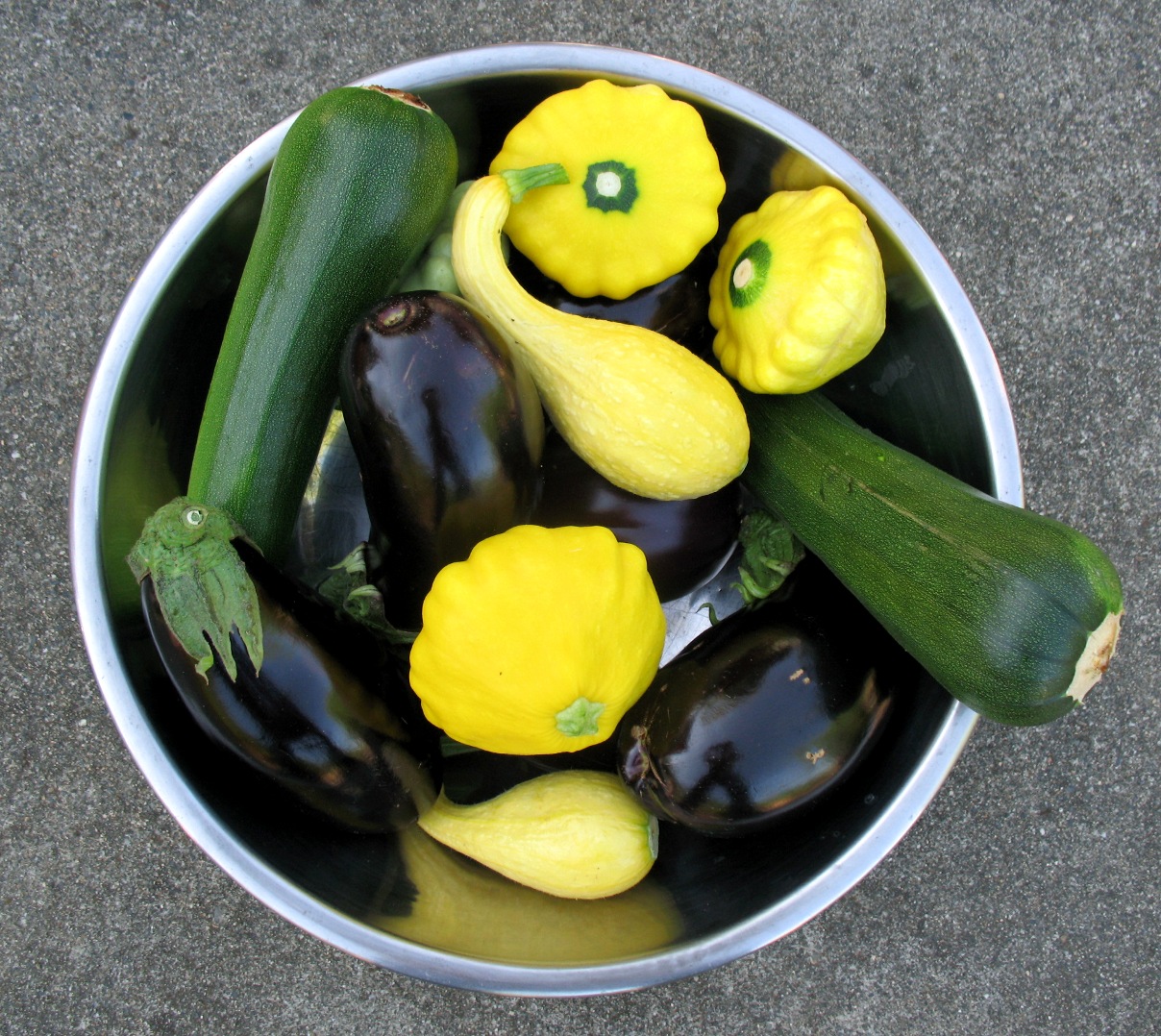 Picking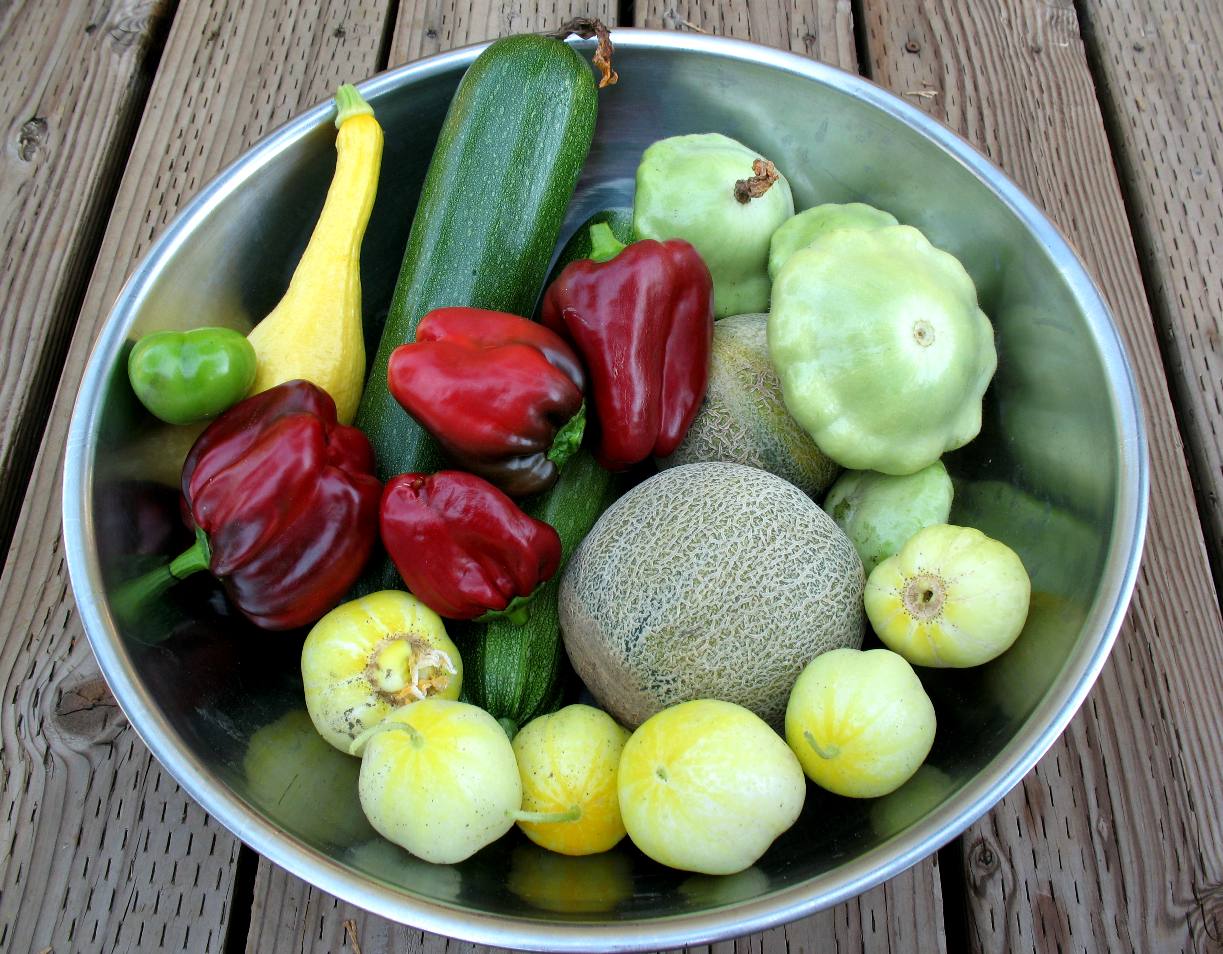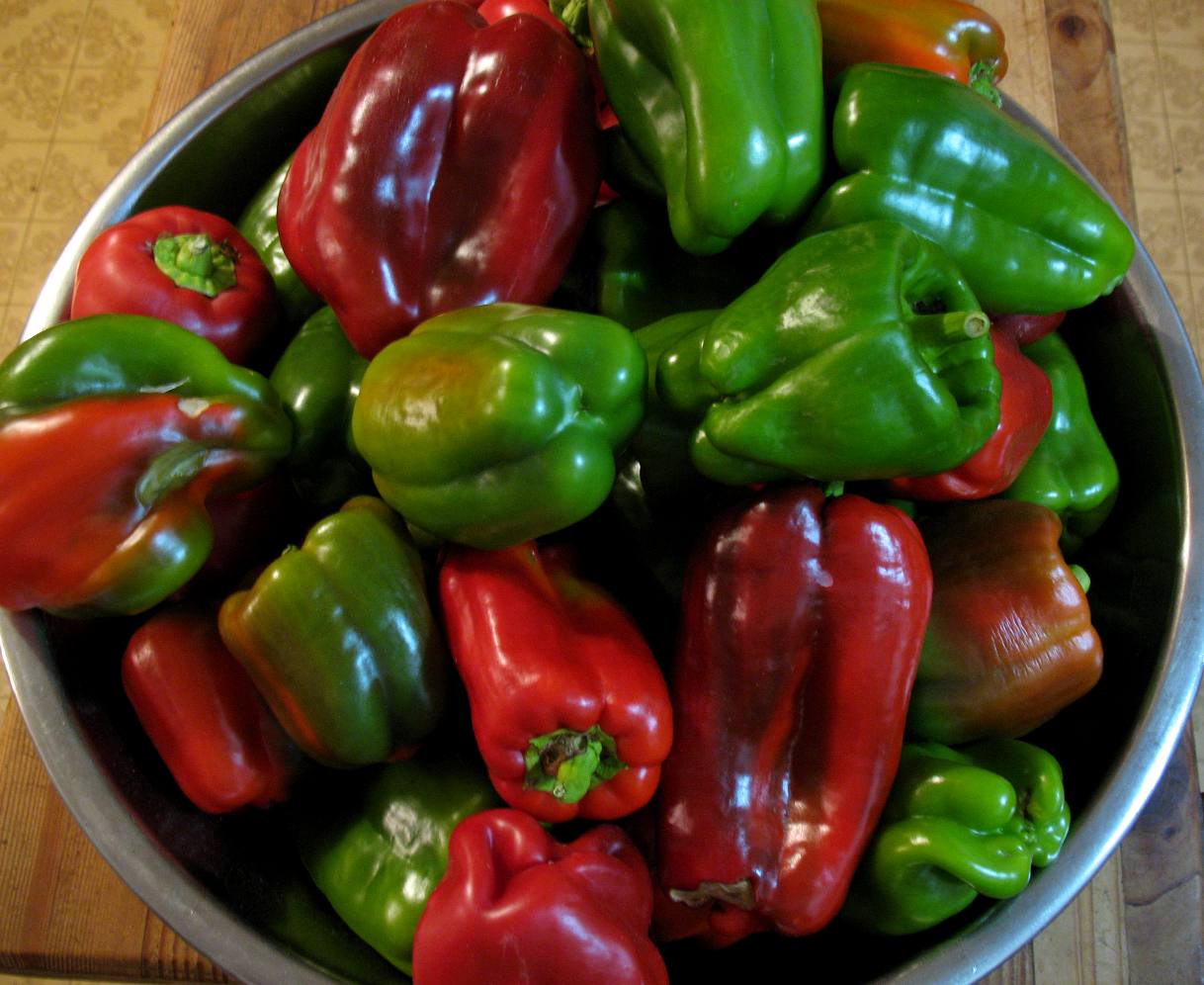 Sweet Peppers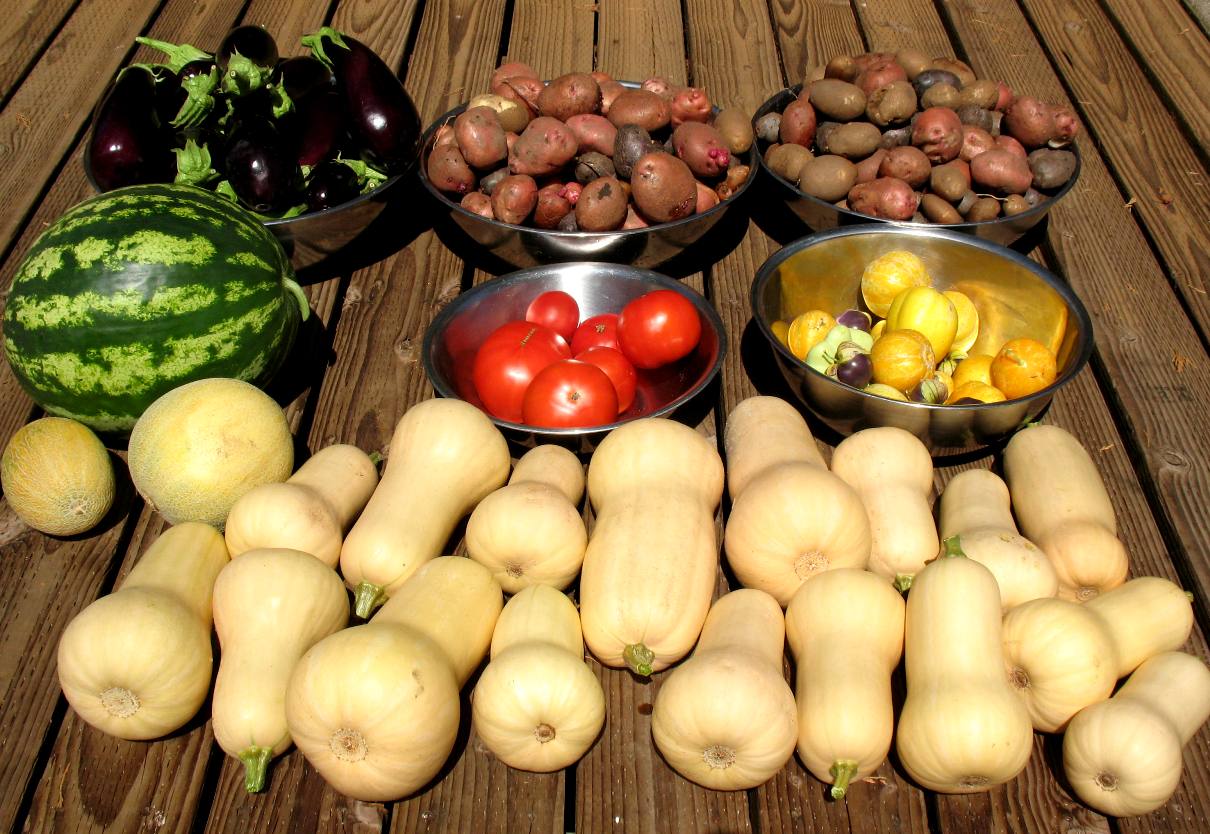 Harvest time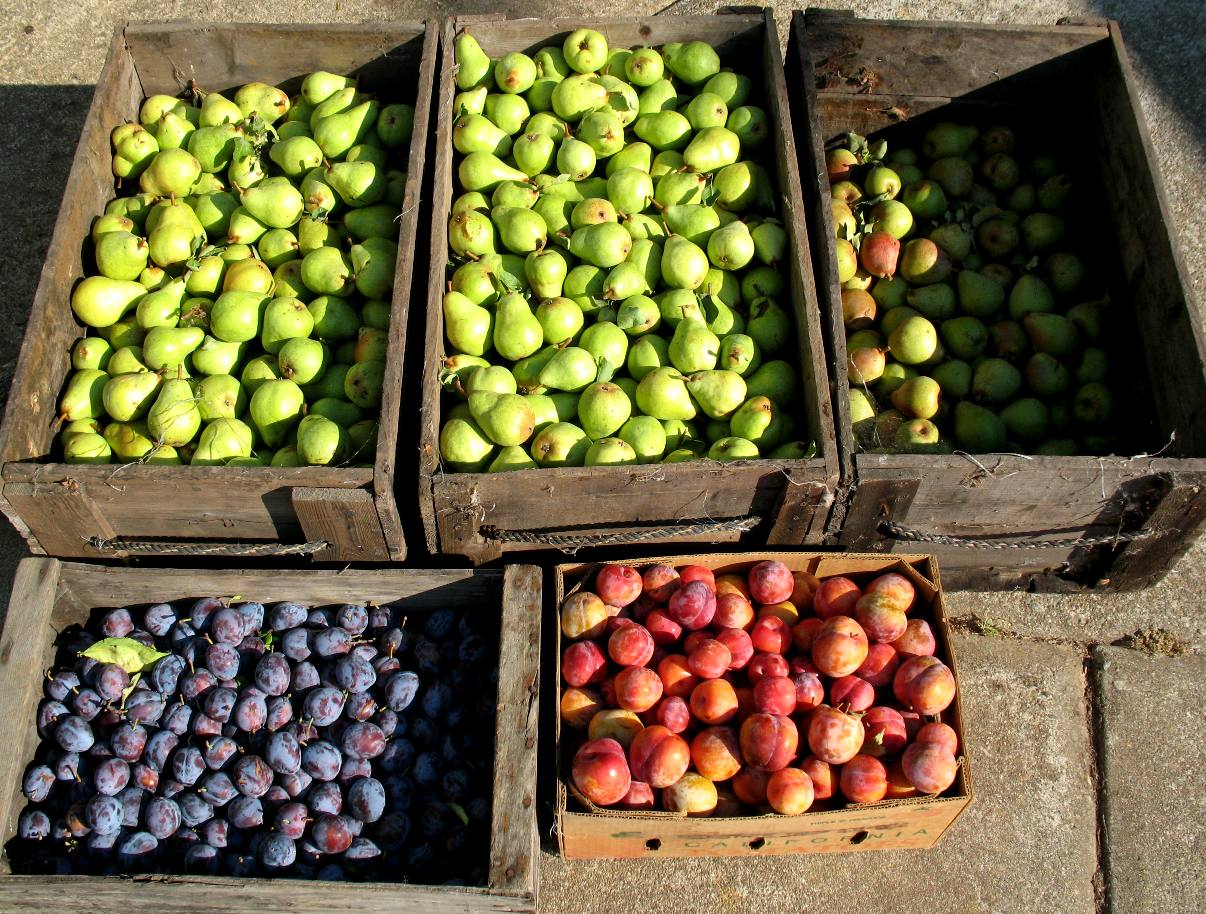 Pears and Plums
Melons, Peaches, Plums, Pears and Apples
Lettuce Starts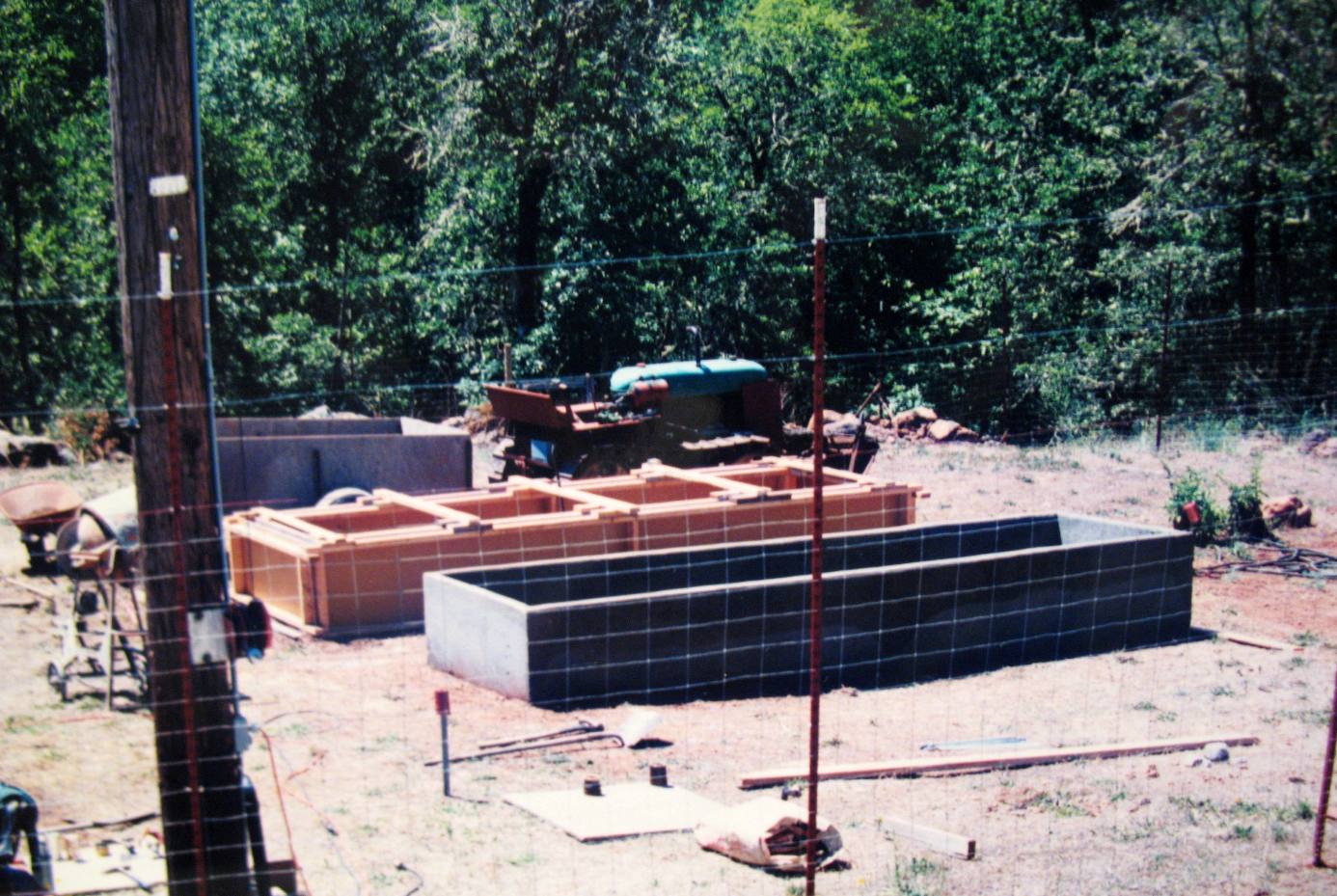 1995 Garden Beds Under Construction, 1 day 1 bed. Cost less than wood.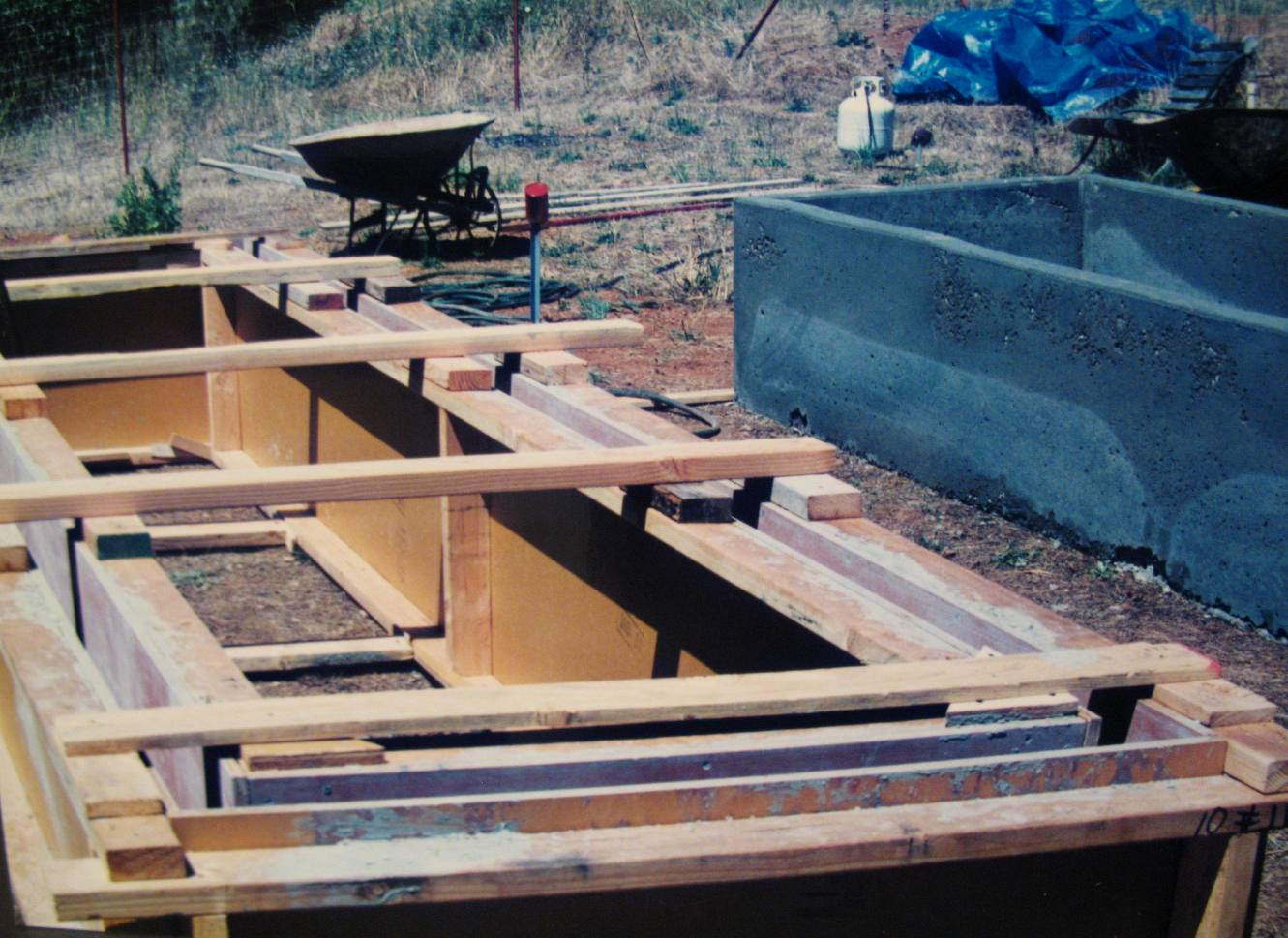 Reusable forms made from plywood. Outside is straight, inside is tapered.