Hooch
Home made wine in a gallon jug.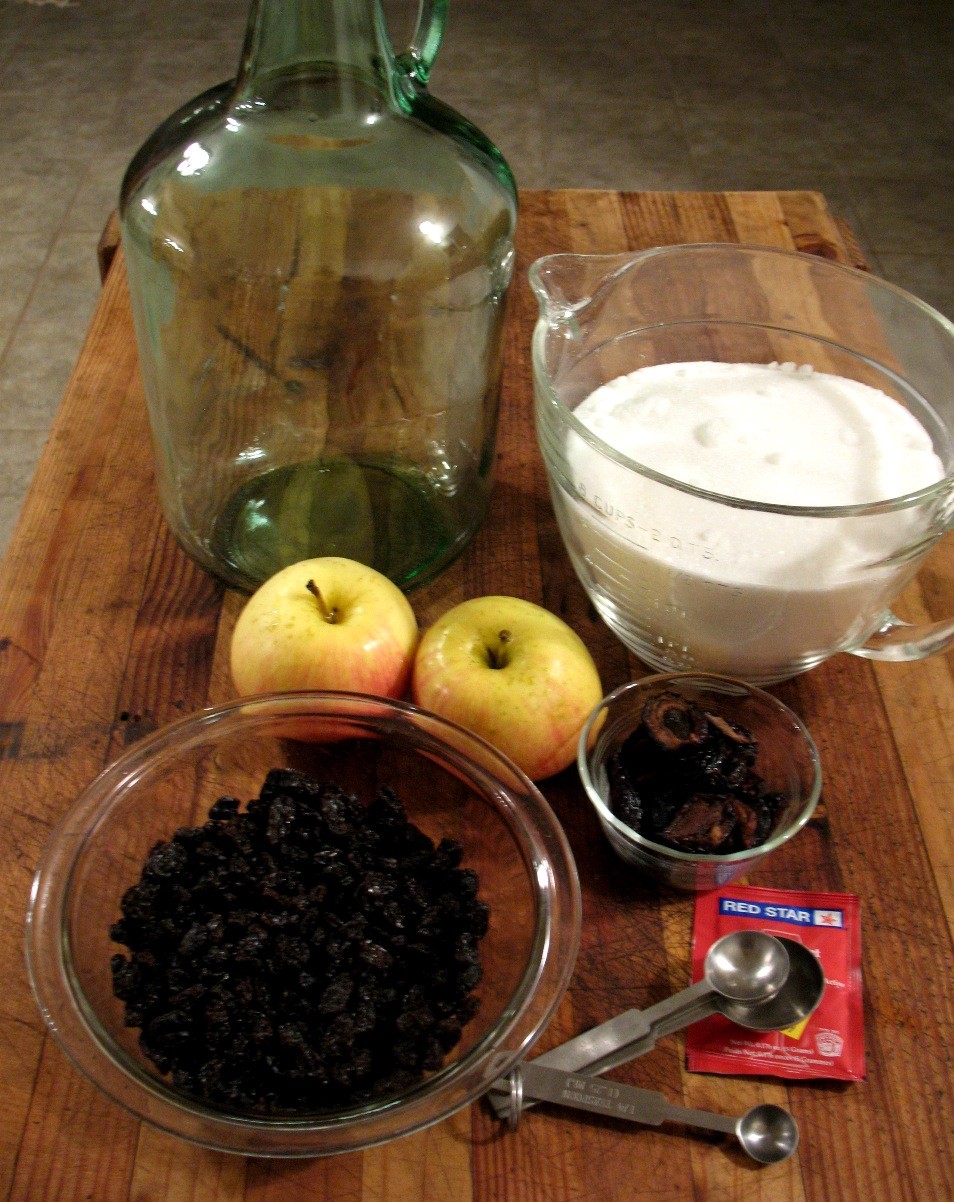 Assemble the ingredients.
5 cups of sugar, 2 cups of raisin, 2 apples, 5 plums (dried), wine yeast
and 1 gallon of water. Any fruit will do, it is only for flavor.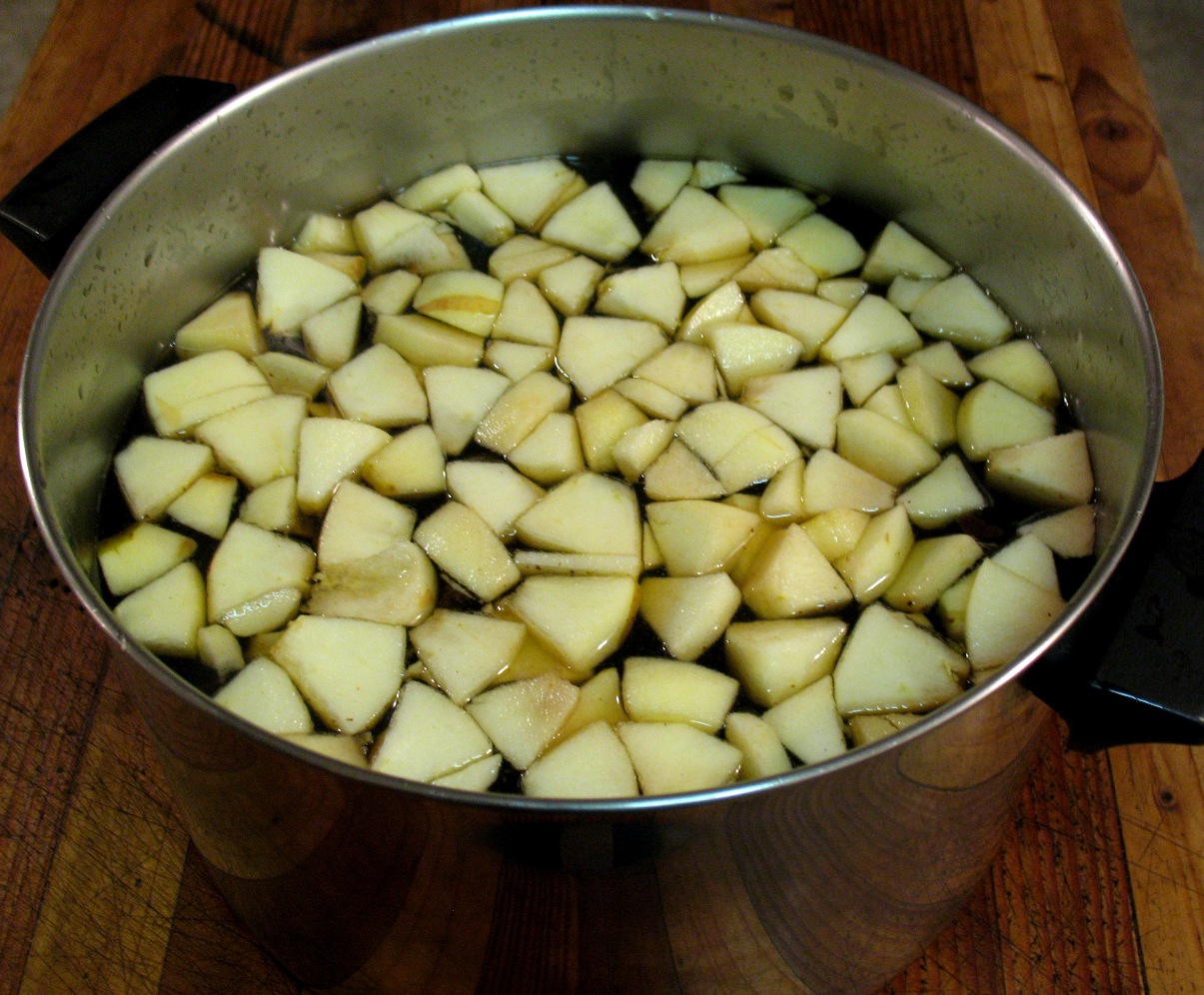 Combine all in a pot (except yeast) and warm to dissolve sugar.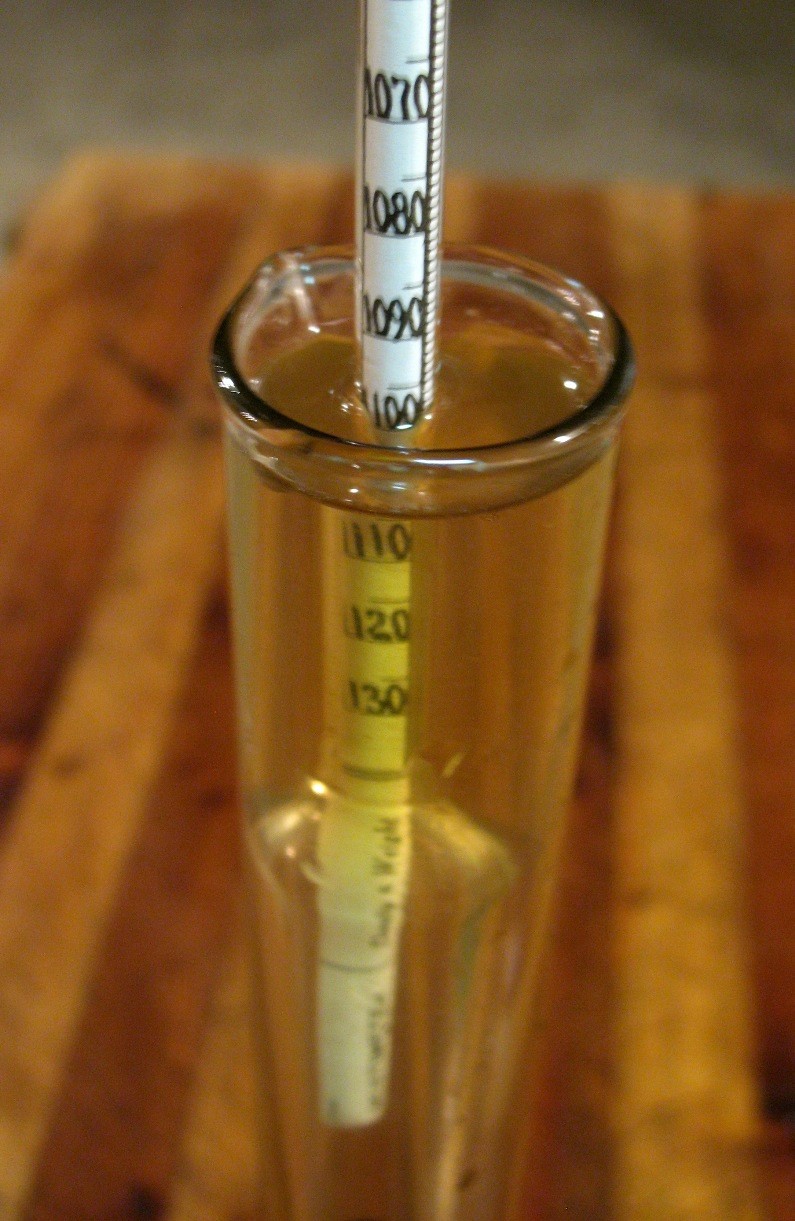 After sugar is dissolved, if you have a hydrometer it should be 1100 +/-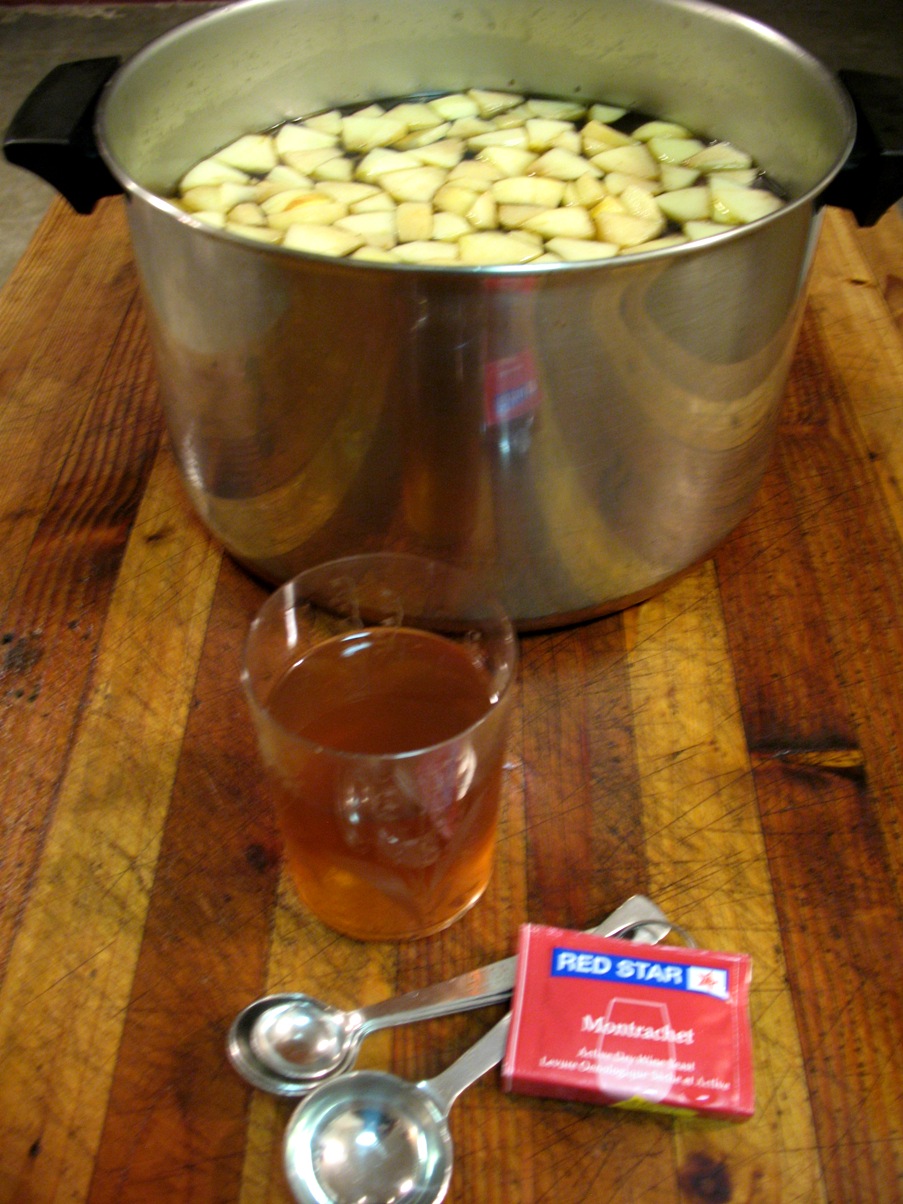 At this time pull some of the liquid off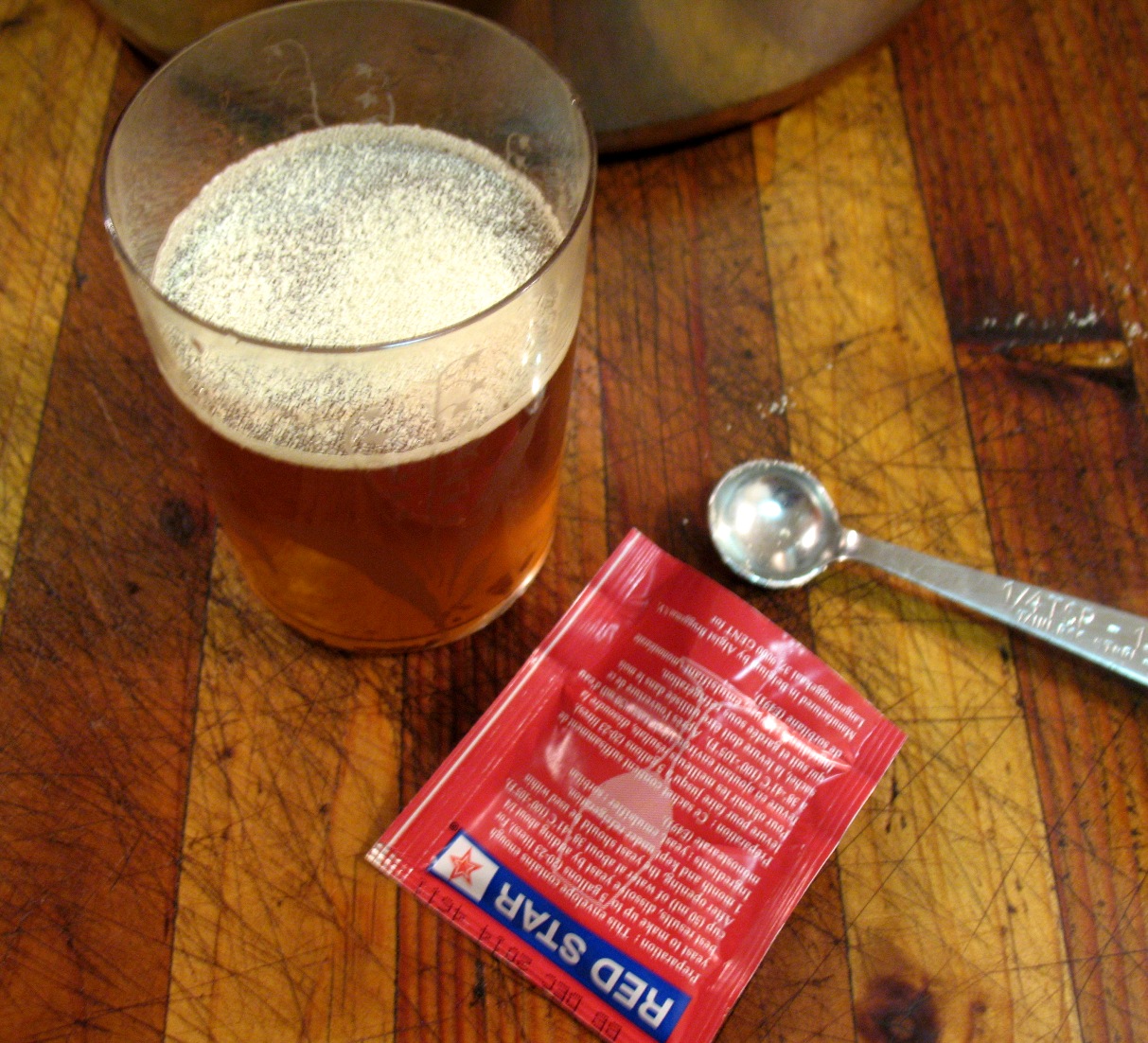 When this cools to below 80 degrees add 1/4 teaspoon of yeast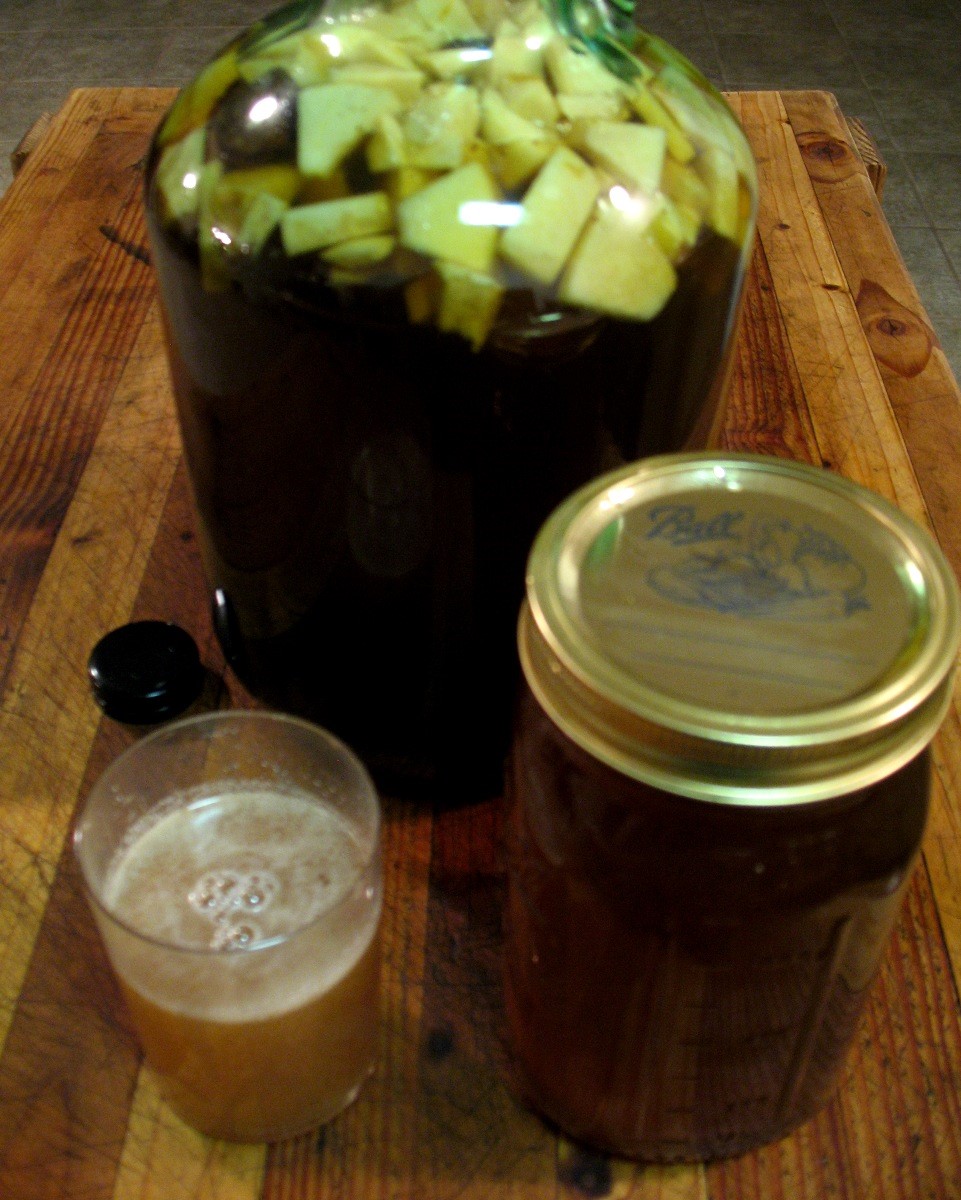 Get all of the fruit and 3 quarts of the syrup into the jug, cap jug,
leave the yeast mix out until morning. Place the extra syrup in the refrigerator.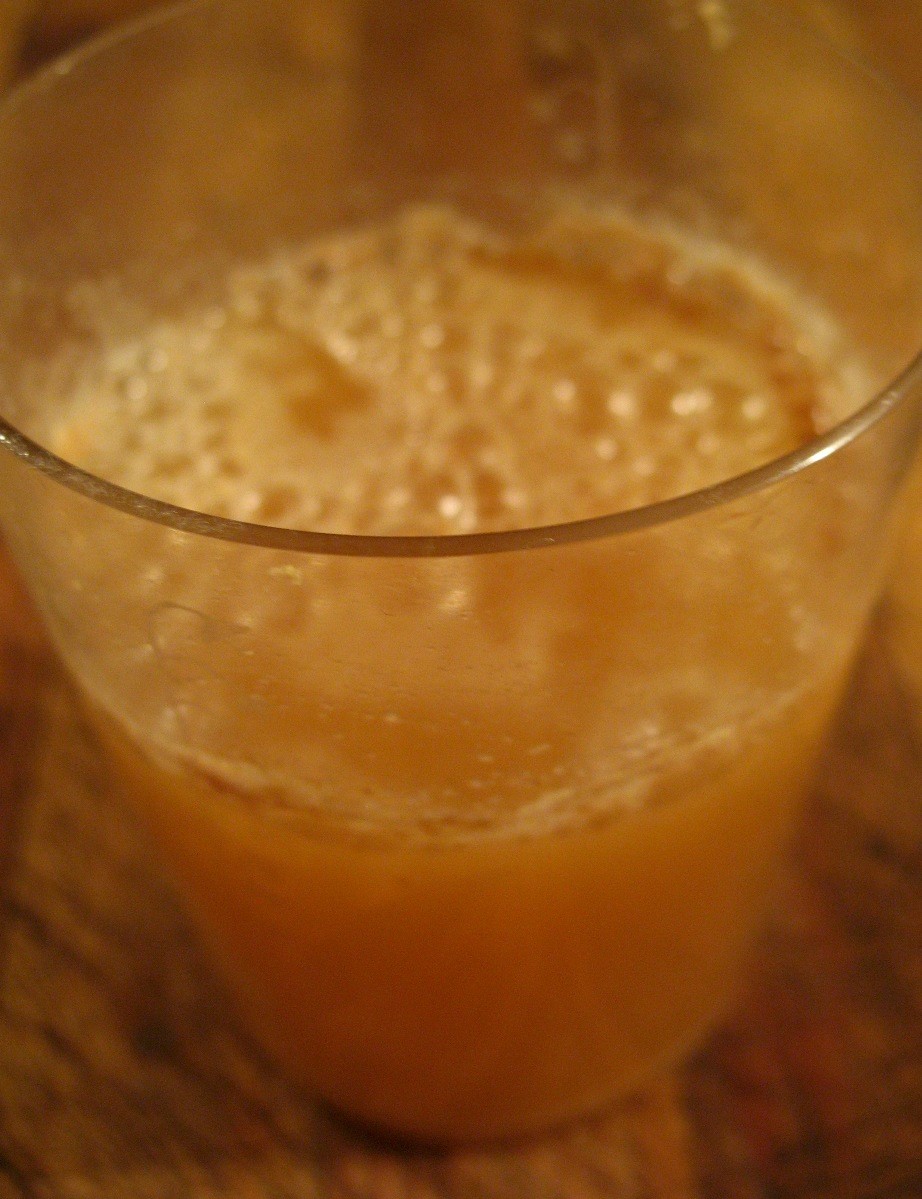 Next morning your yeast should be bubbling, add to the jug. Remove some
liquid if you have to, leaving two inches of space in the neck.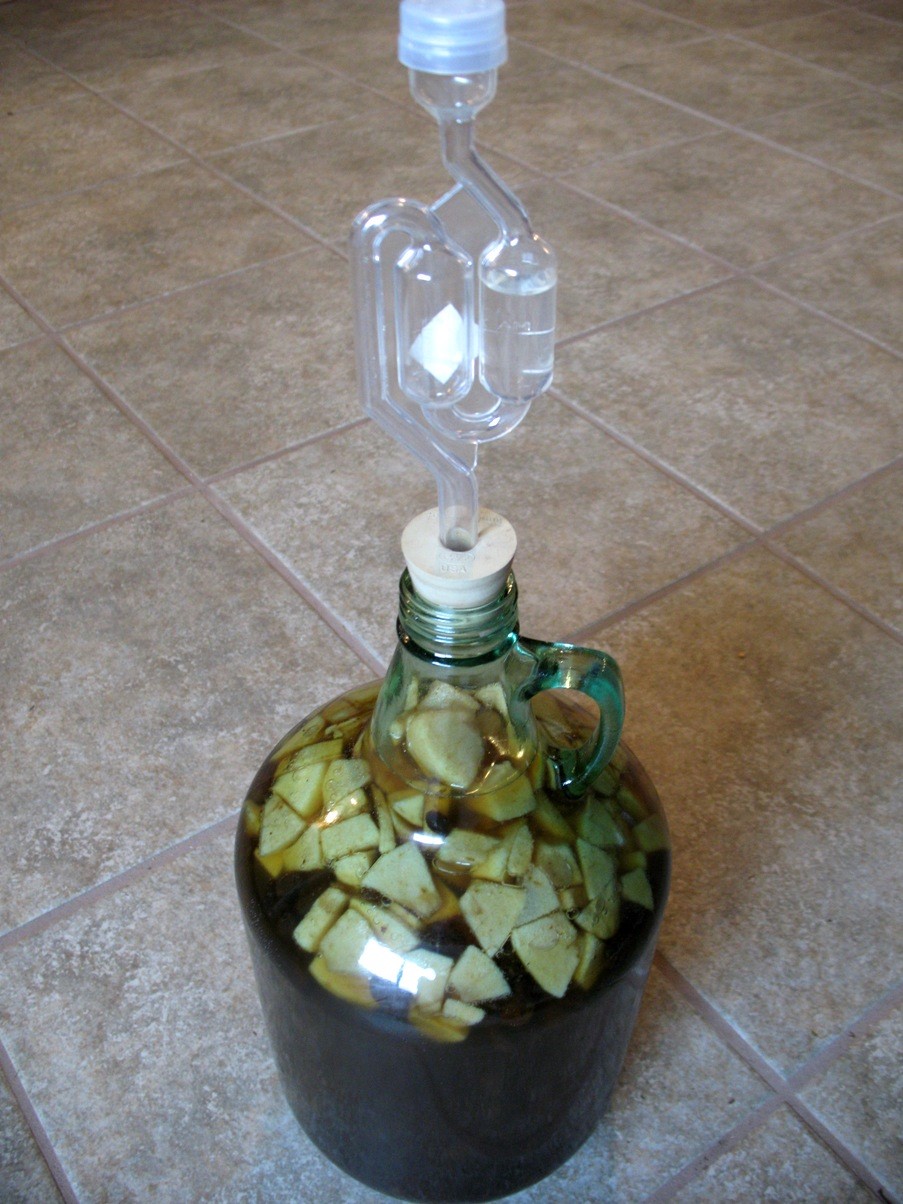 Fit with air lock.
After a week pour off liquid into another vessel, strain out fruit. Let extra
liquid from the refrigerator come to room temp and add to the jug.
Refit the air lock. Wait two more weeks and try it,
it will be pretty good in another week or so. Don't drink and drive!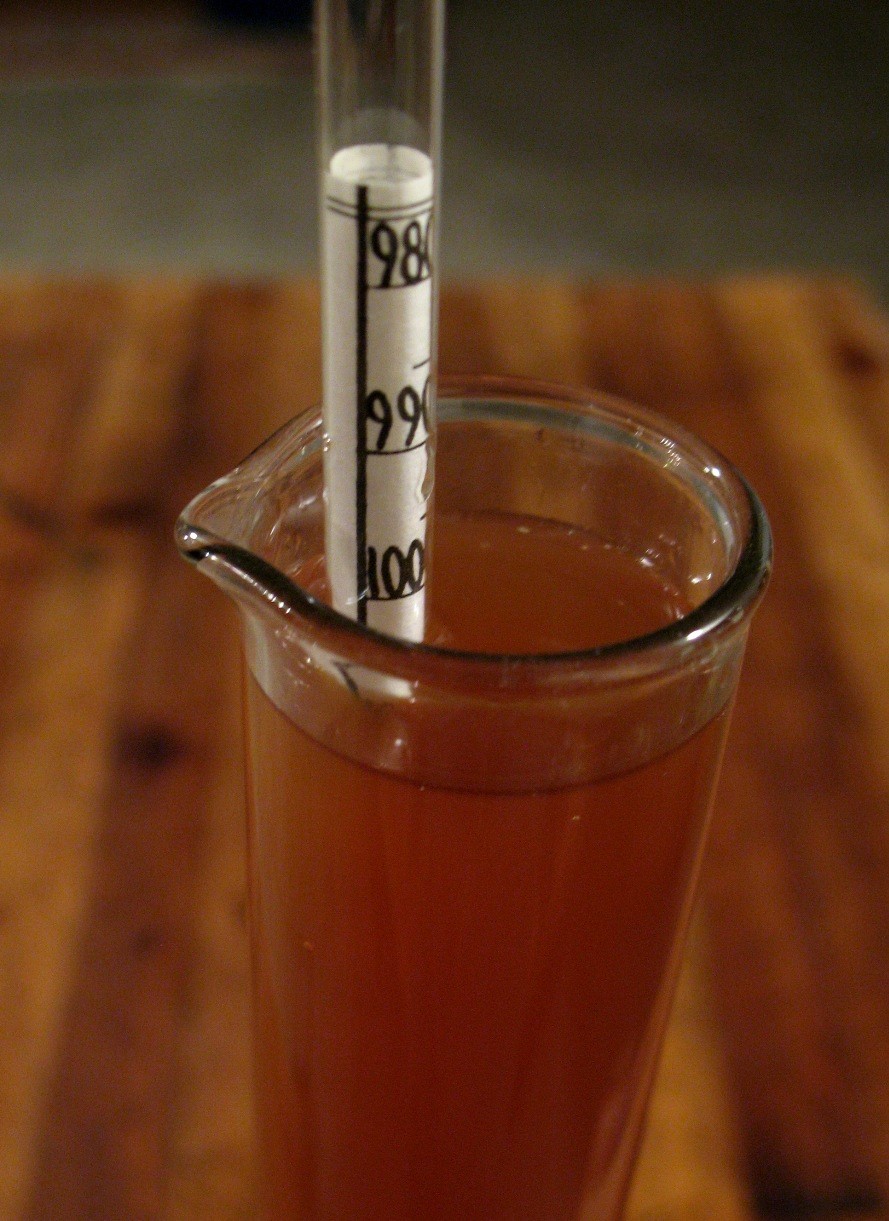 After a month the Hydrometer should read close to 1005.
This will not be as bright and clear as some wines. It will taste good and
has a kick to it. Around 12% alcohol.