SPARE PARTS LATHE BUILD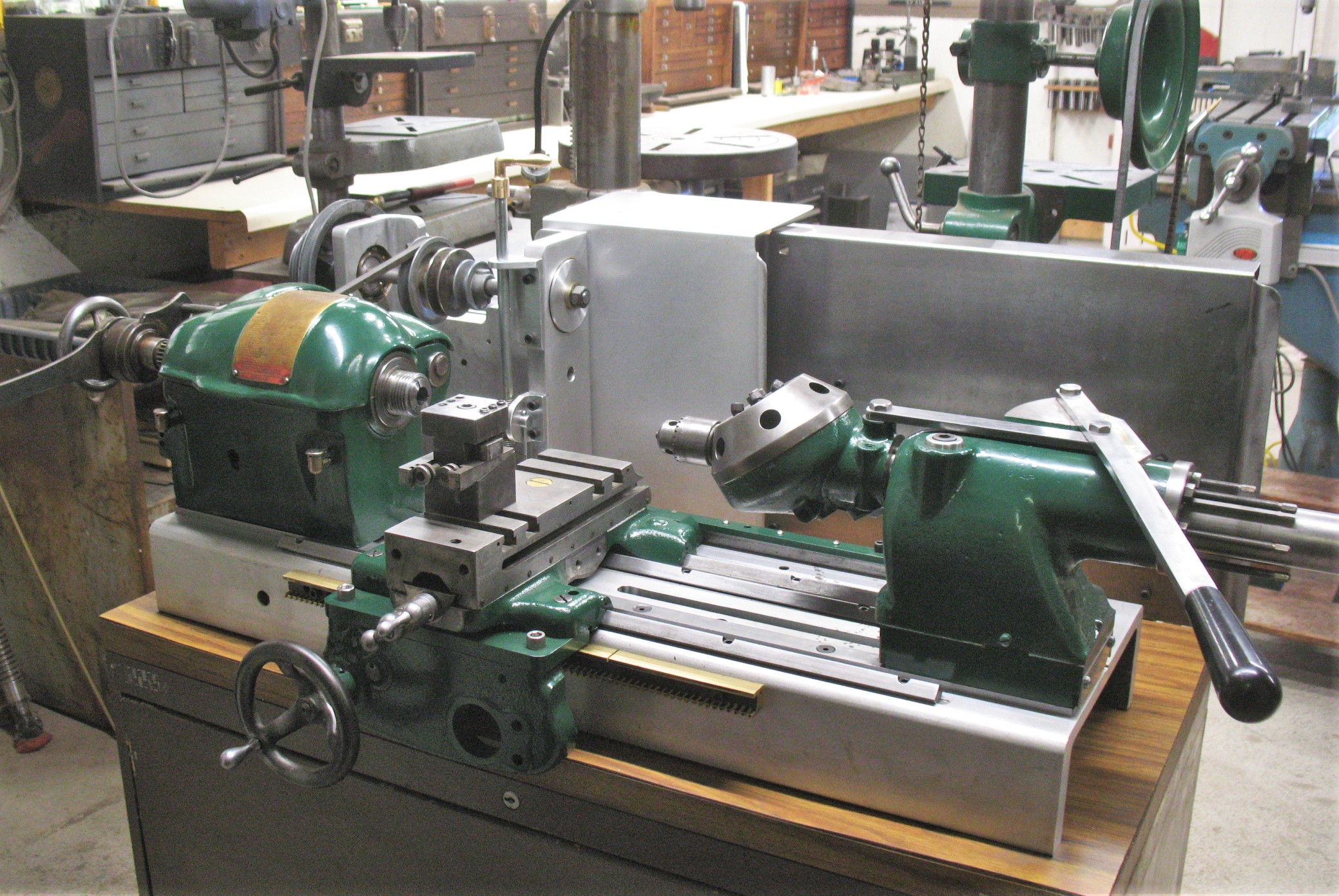 Finished Lathe Picture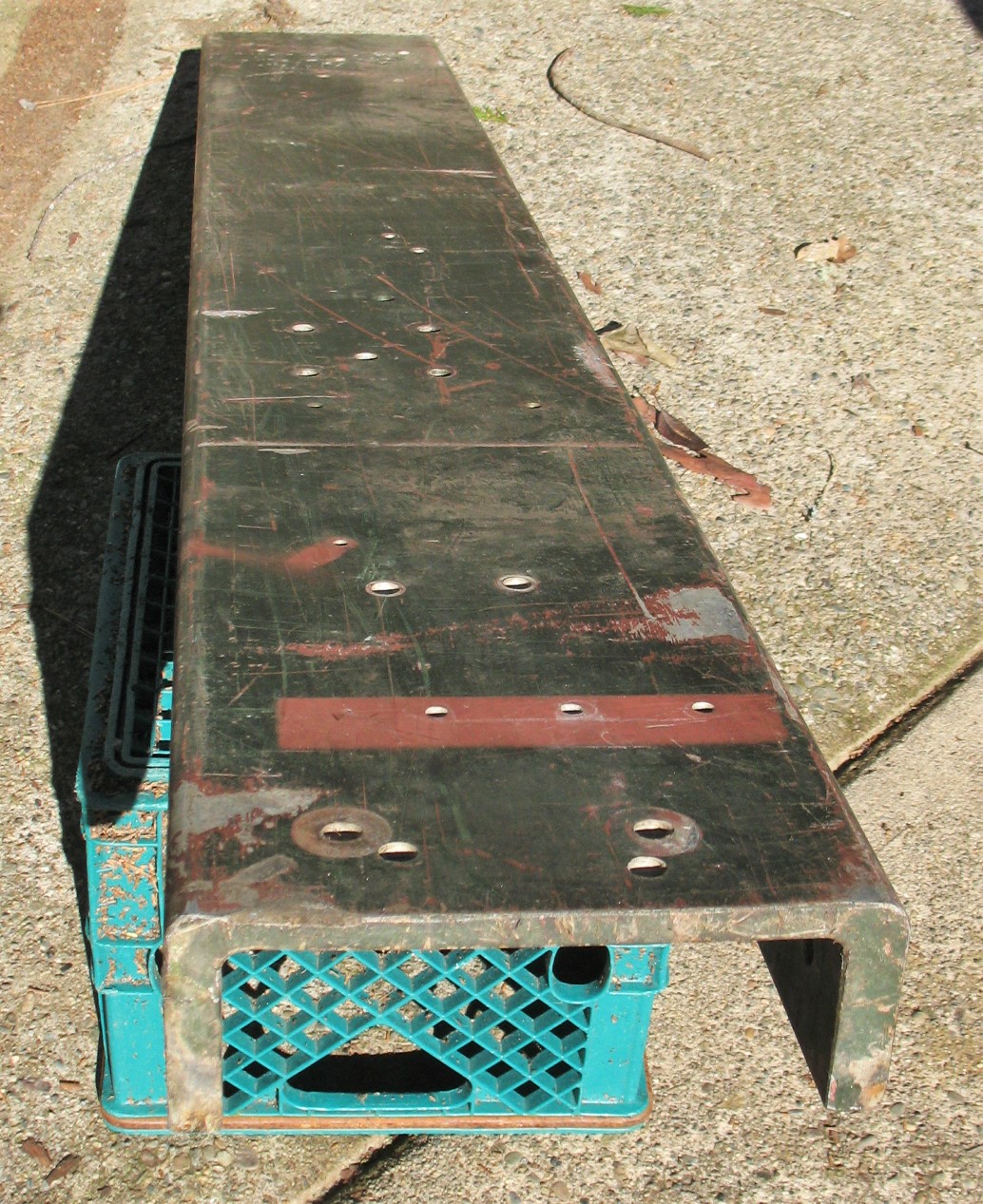 $48.00 Scrap Aluminum Channel 10x3.5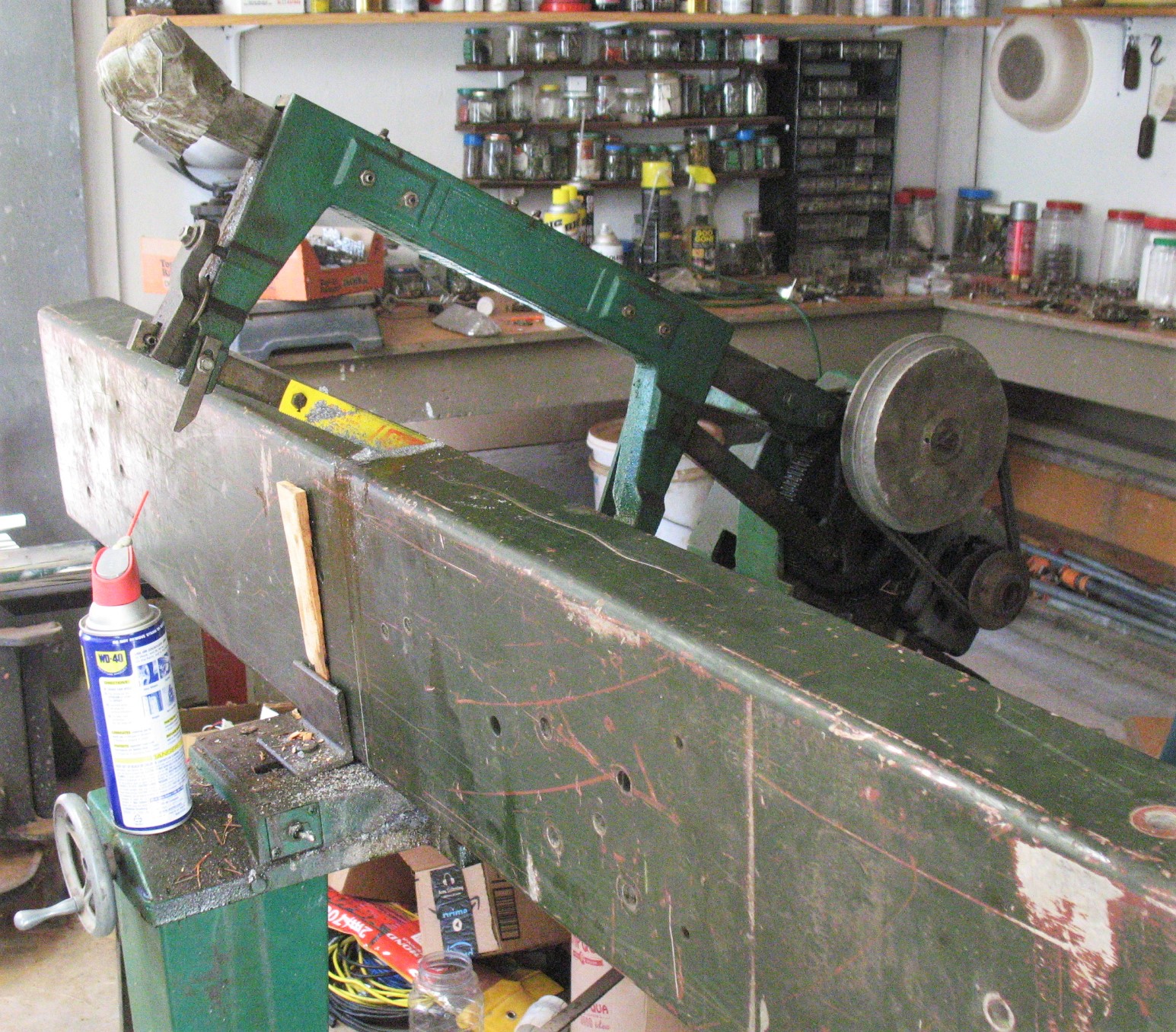 Cutting off the Bed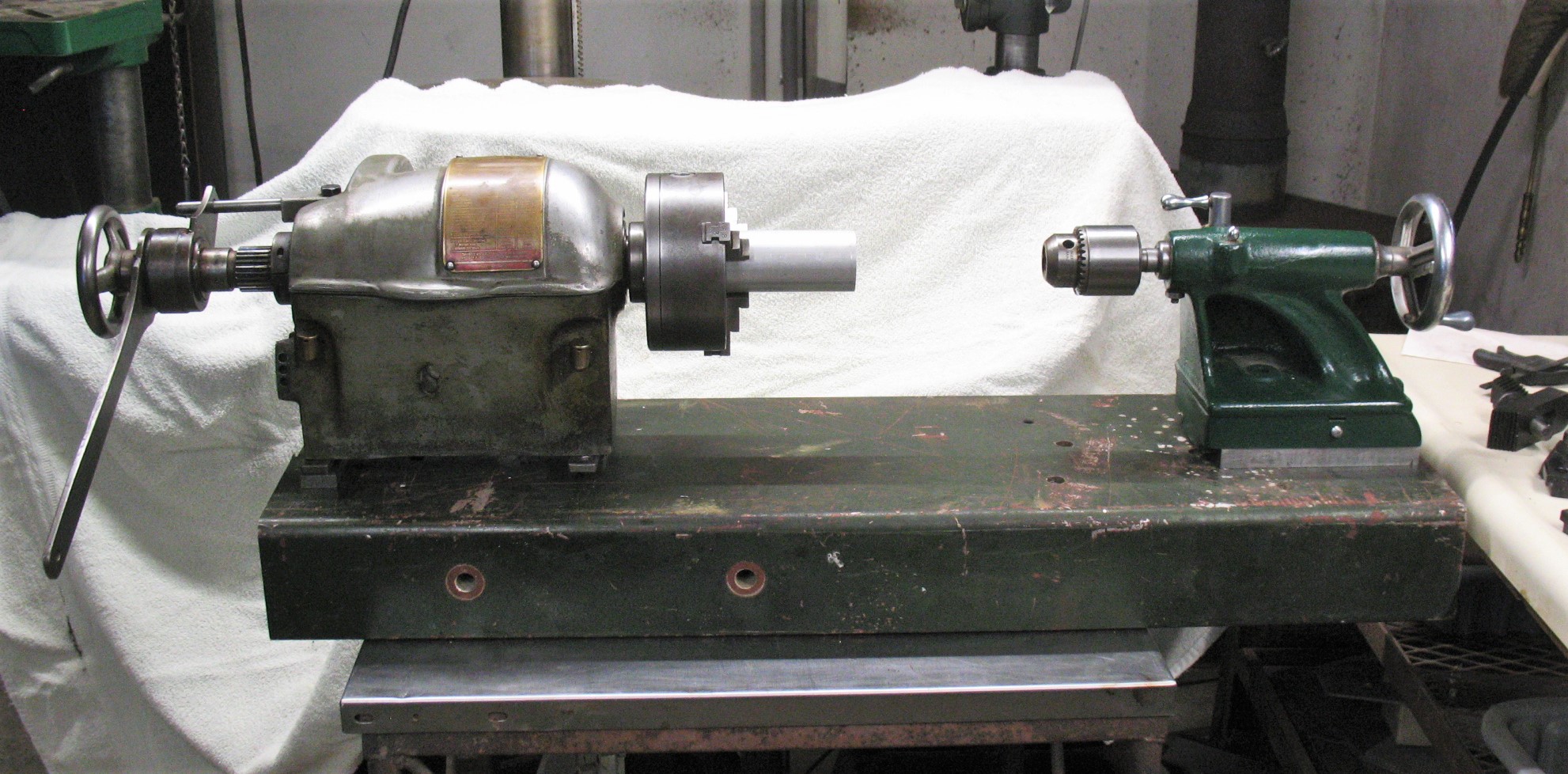 Parts Stacked Up to See What is Next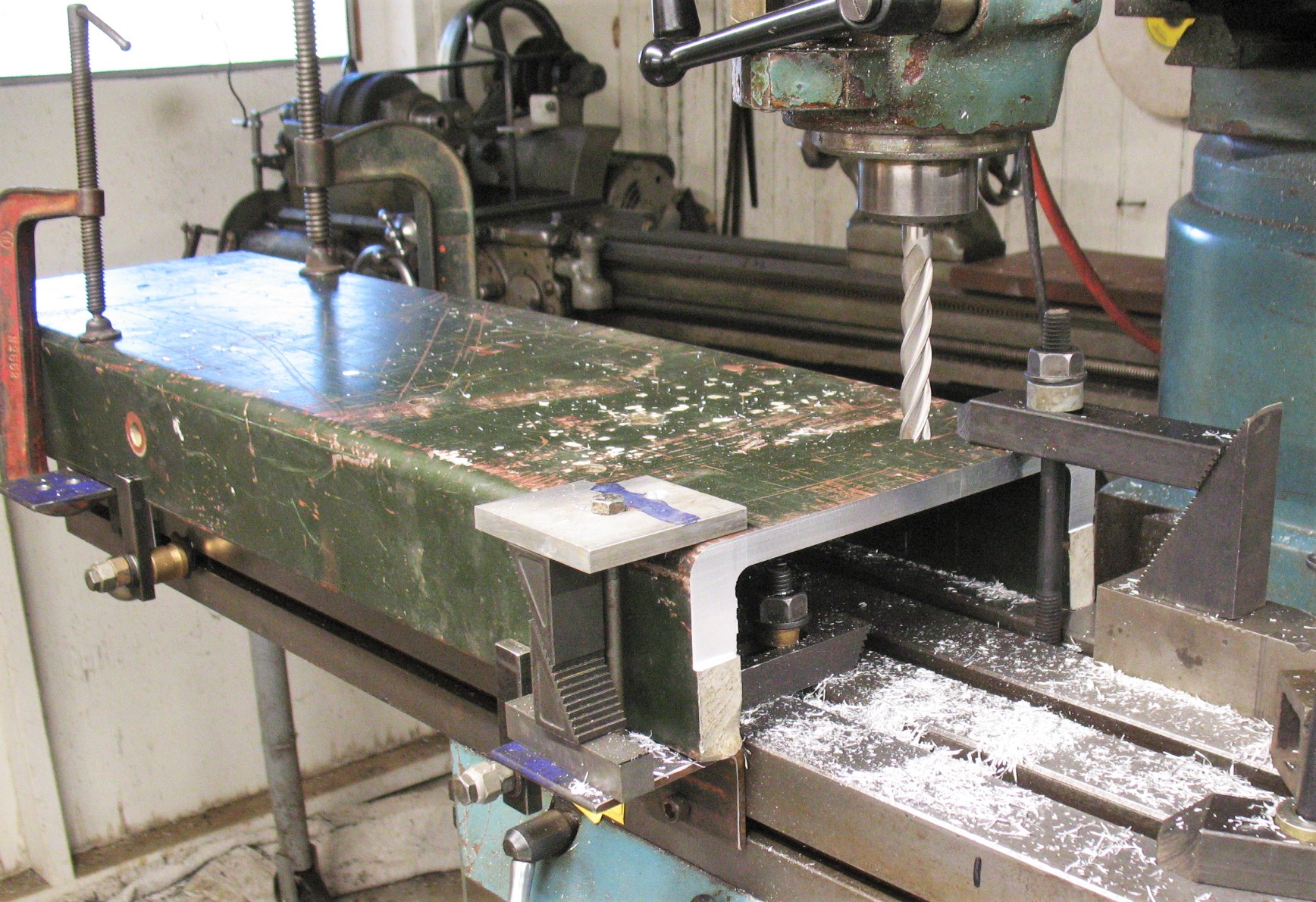 Mill off Ends

Sand the Paint off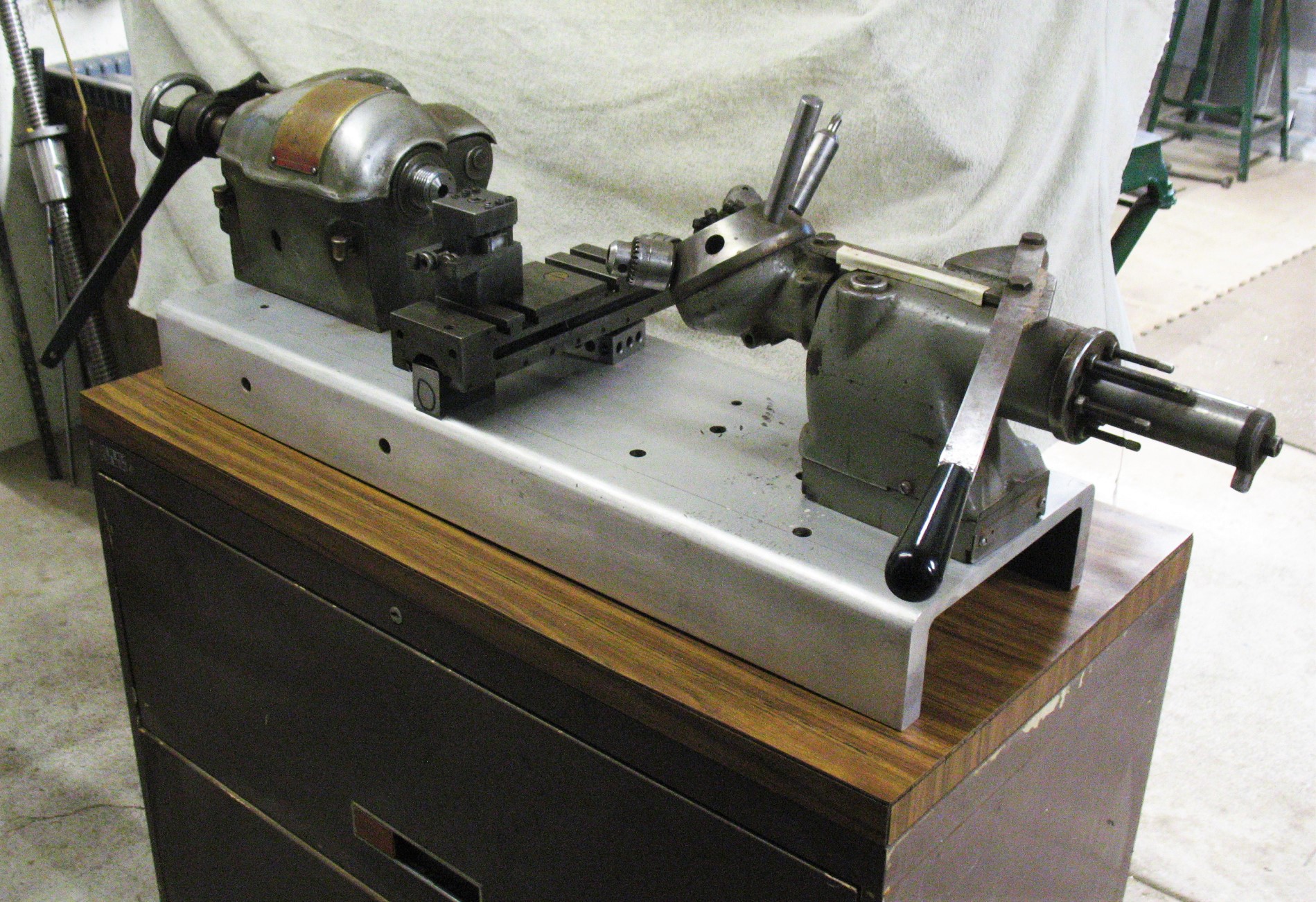 Again What is Next, Found a bench at Scrap Yard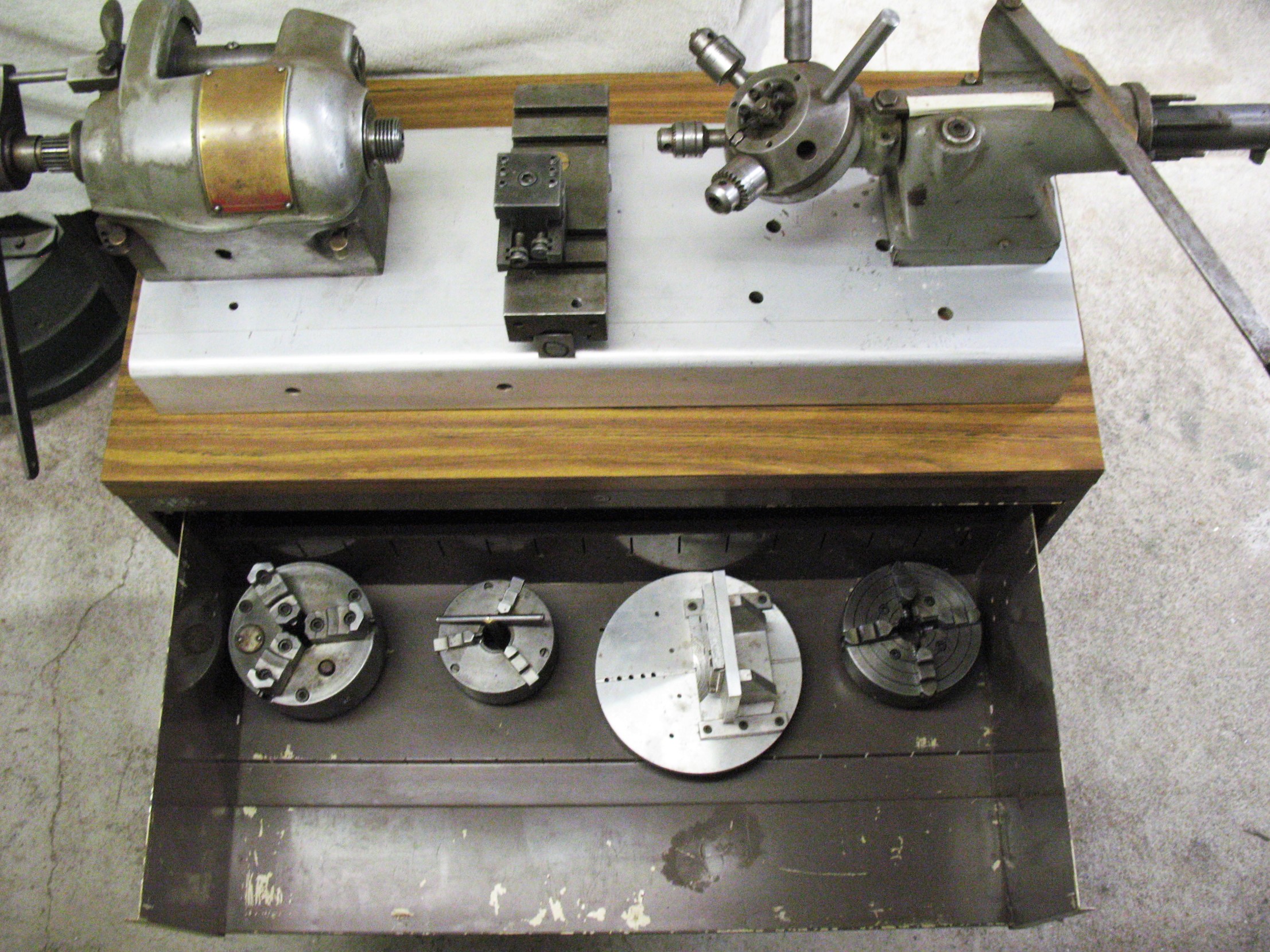 With Two Big Drawers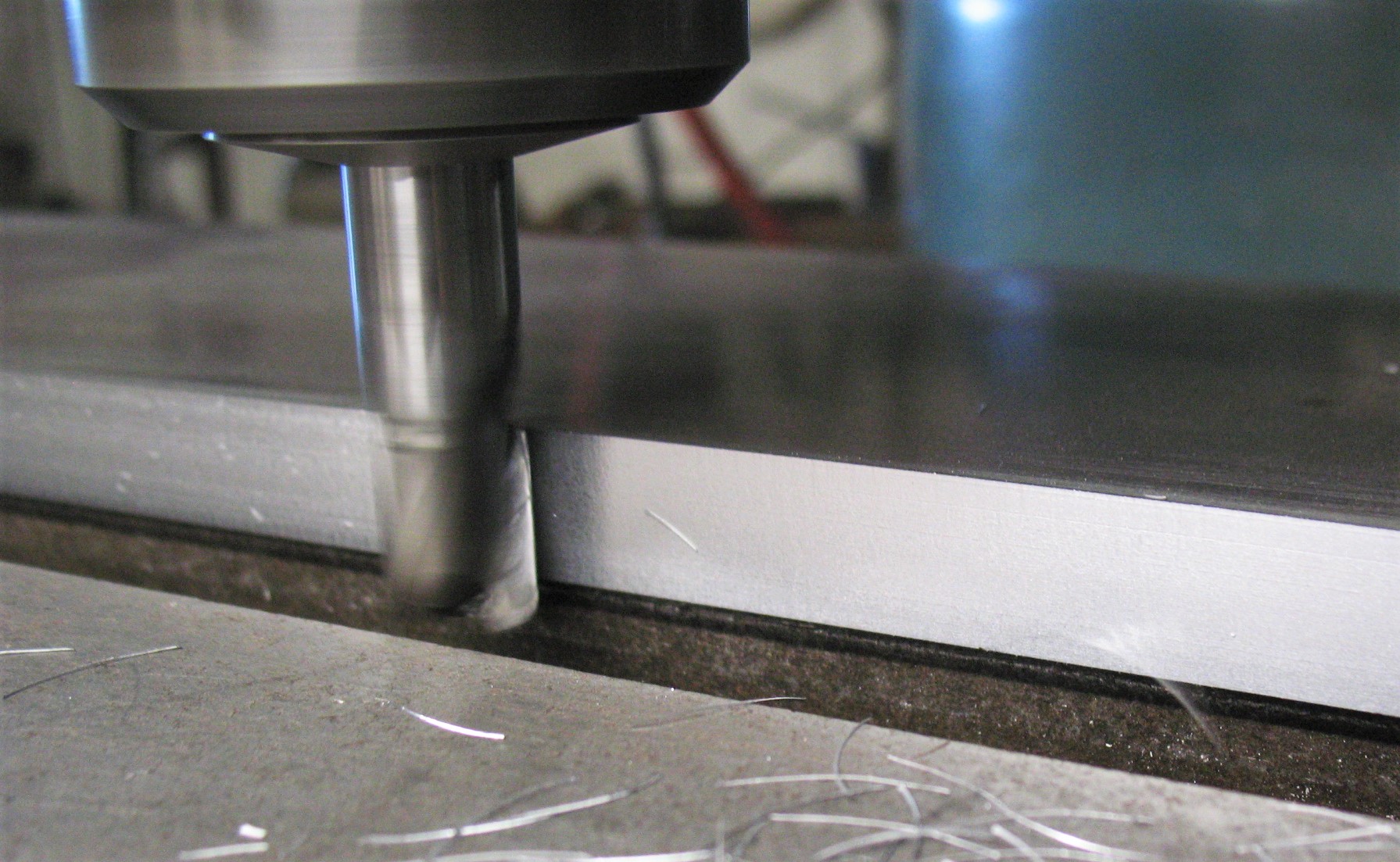 Need to make tooling, 23" Straight Edge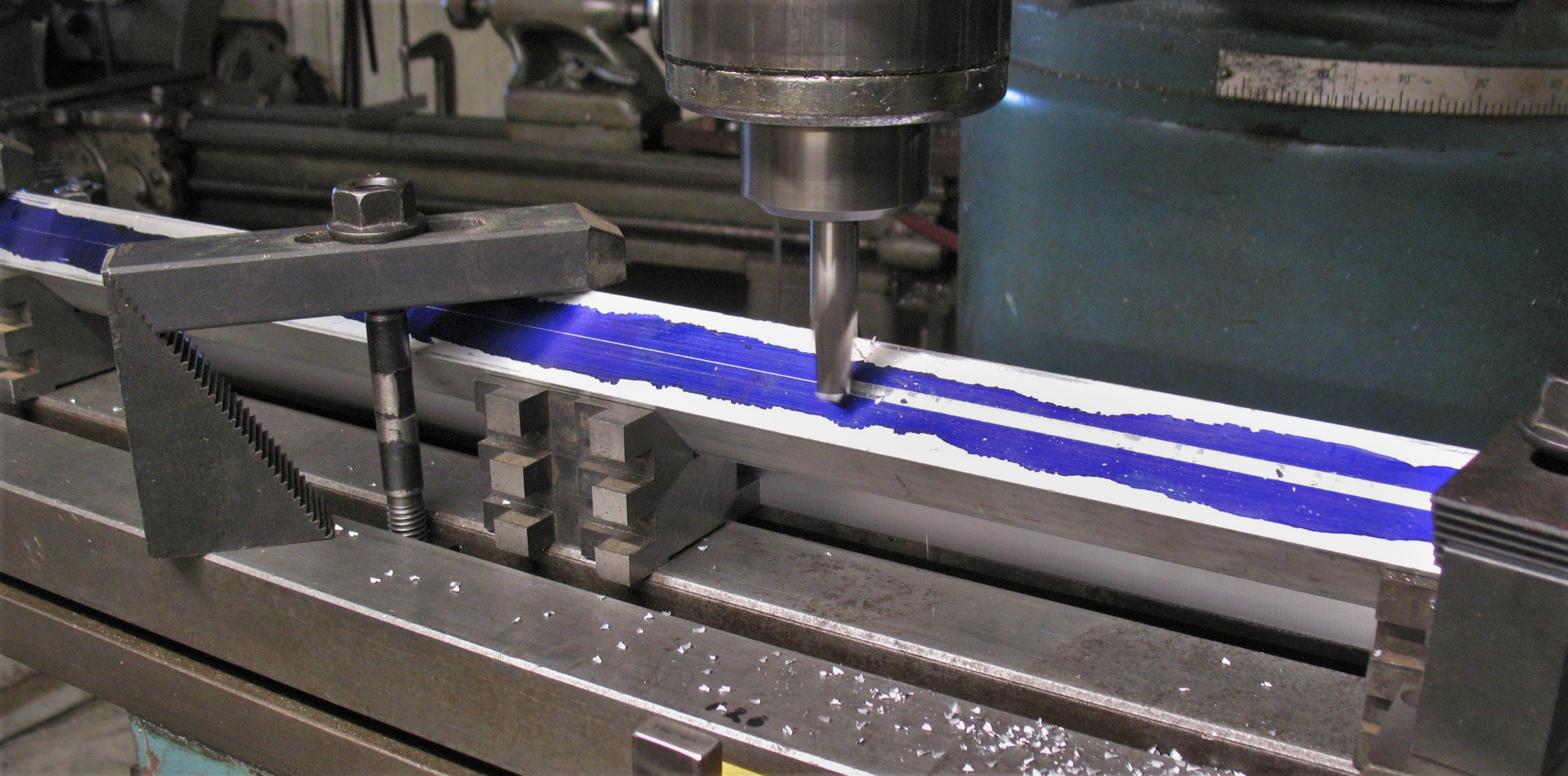 Making 23" V Block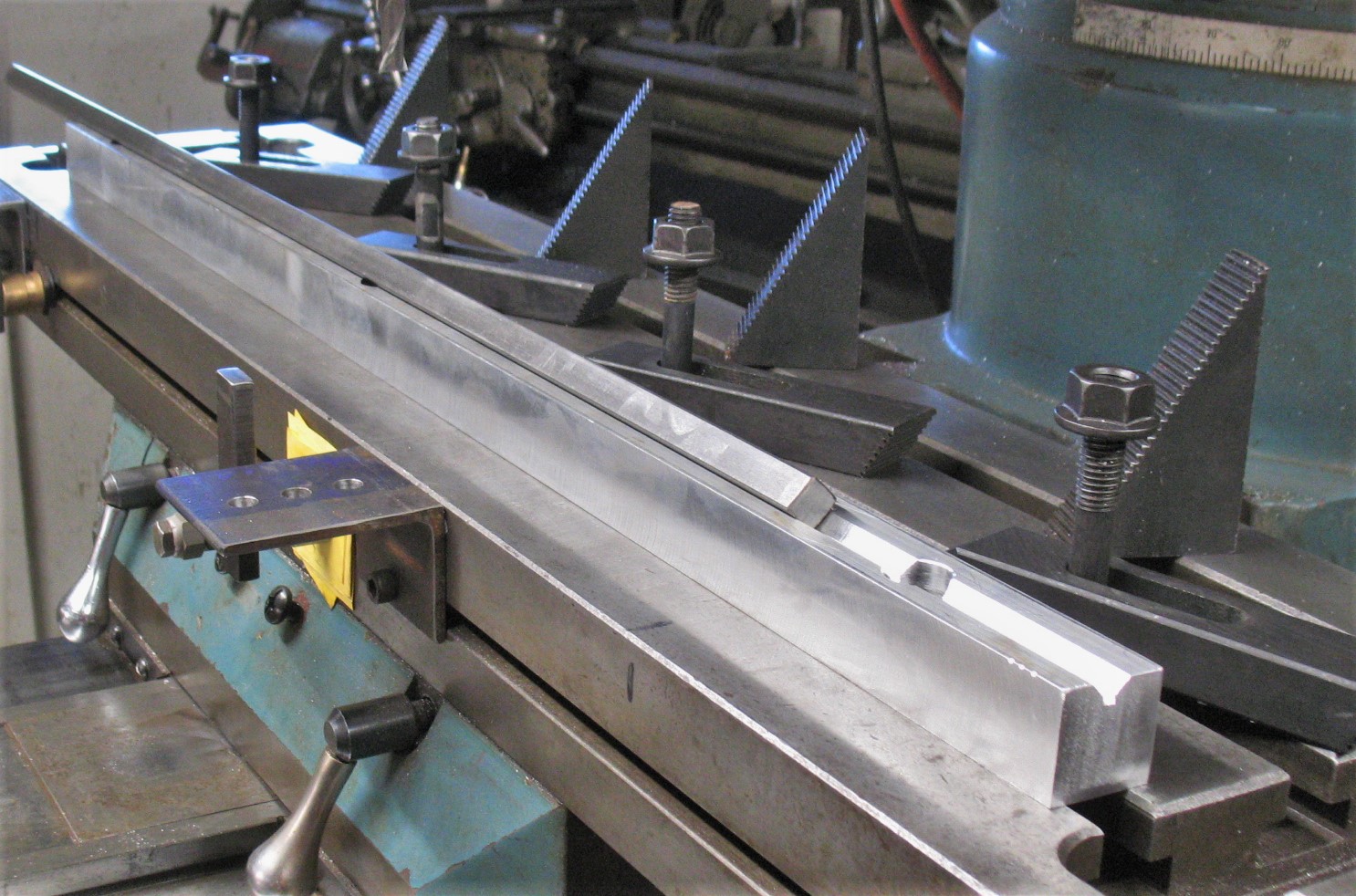 Set Up to Start V Shape Ways for Carriage and Head Stock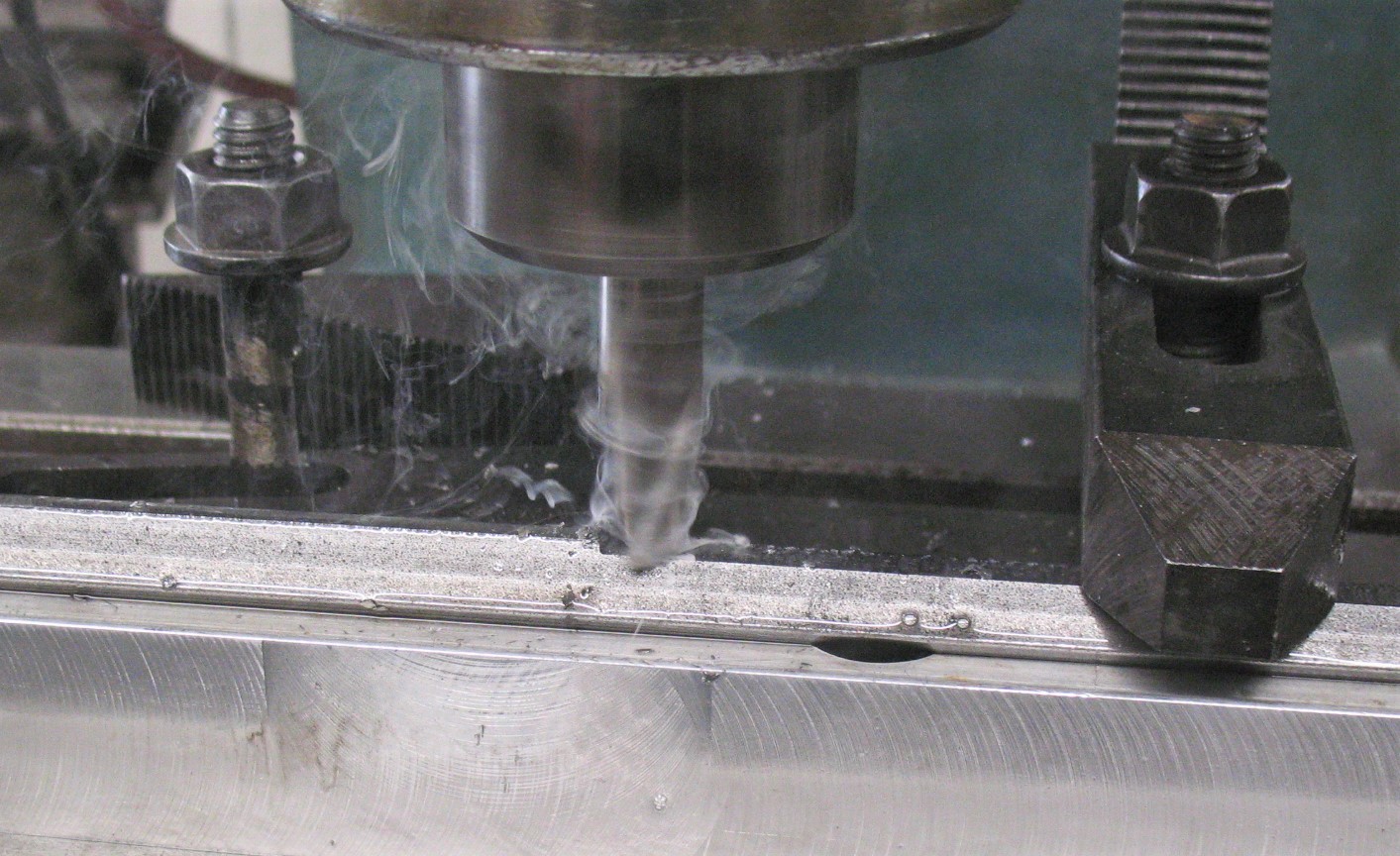 Cutting the Ways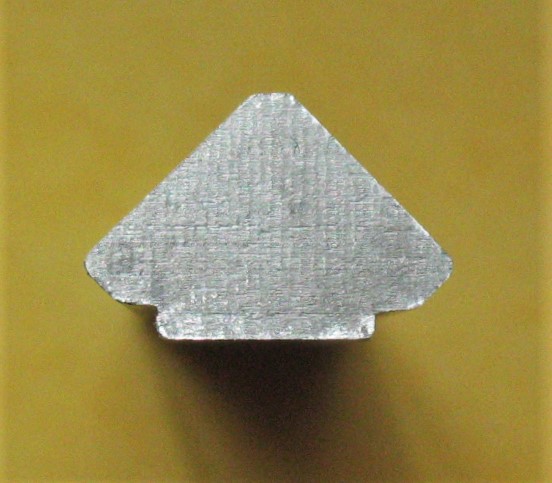 Finished Way Shape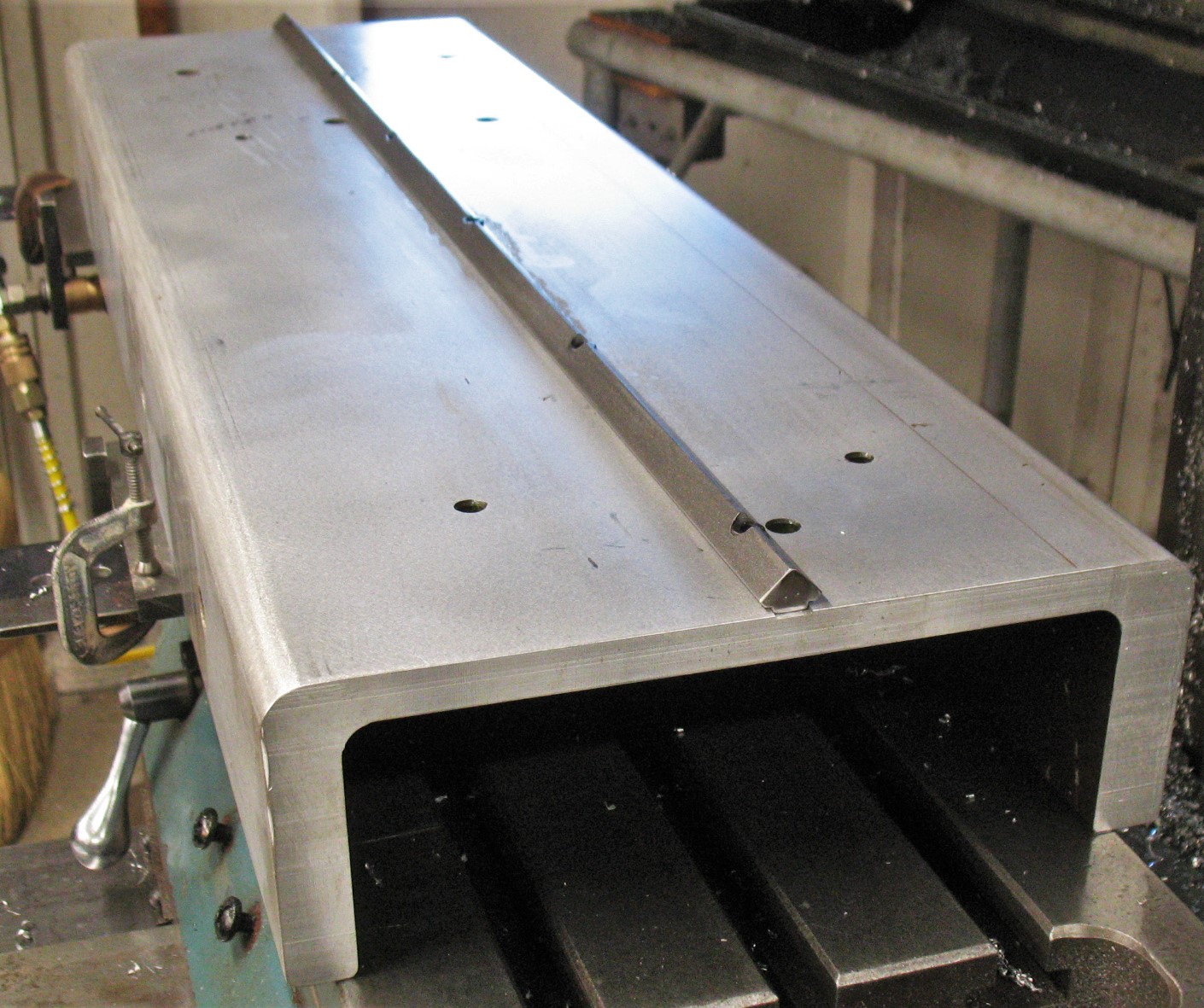 First Way Installed in Slot

V Way and Flat Way Installed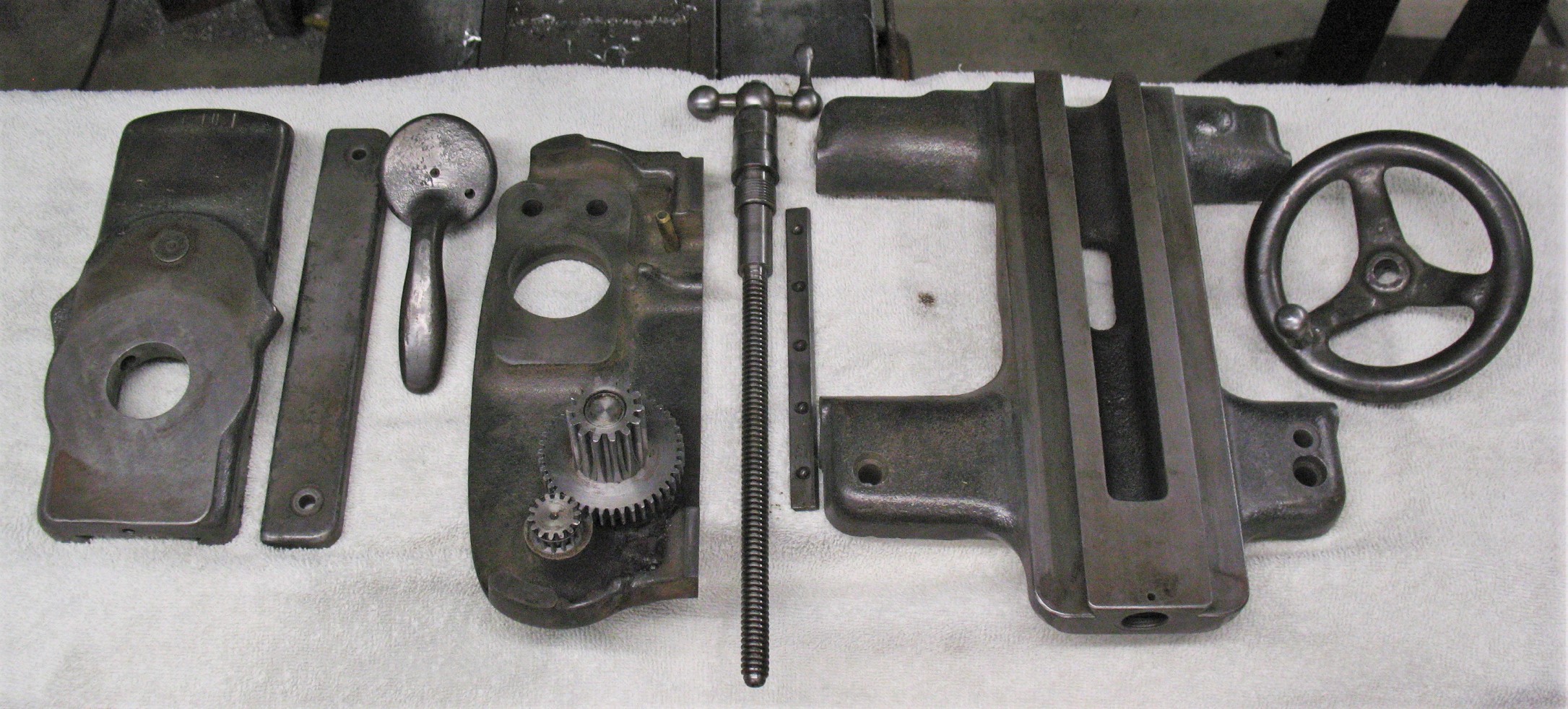 Cleaned Carriage and Apron I got on E bay
Set Up to Mill 5/16 Off Carriage Back Clamp Pads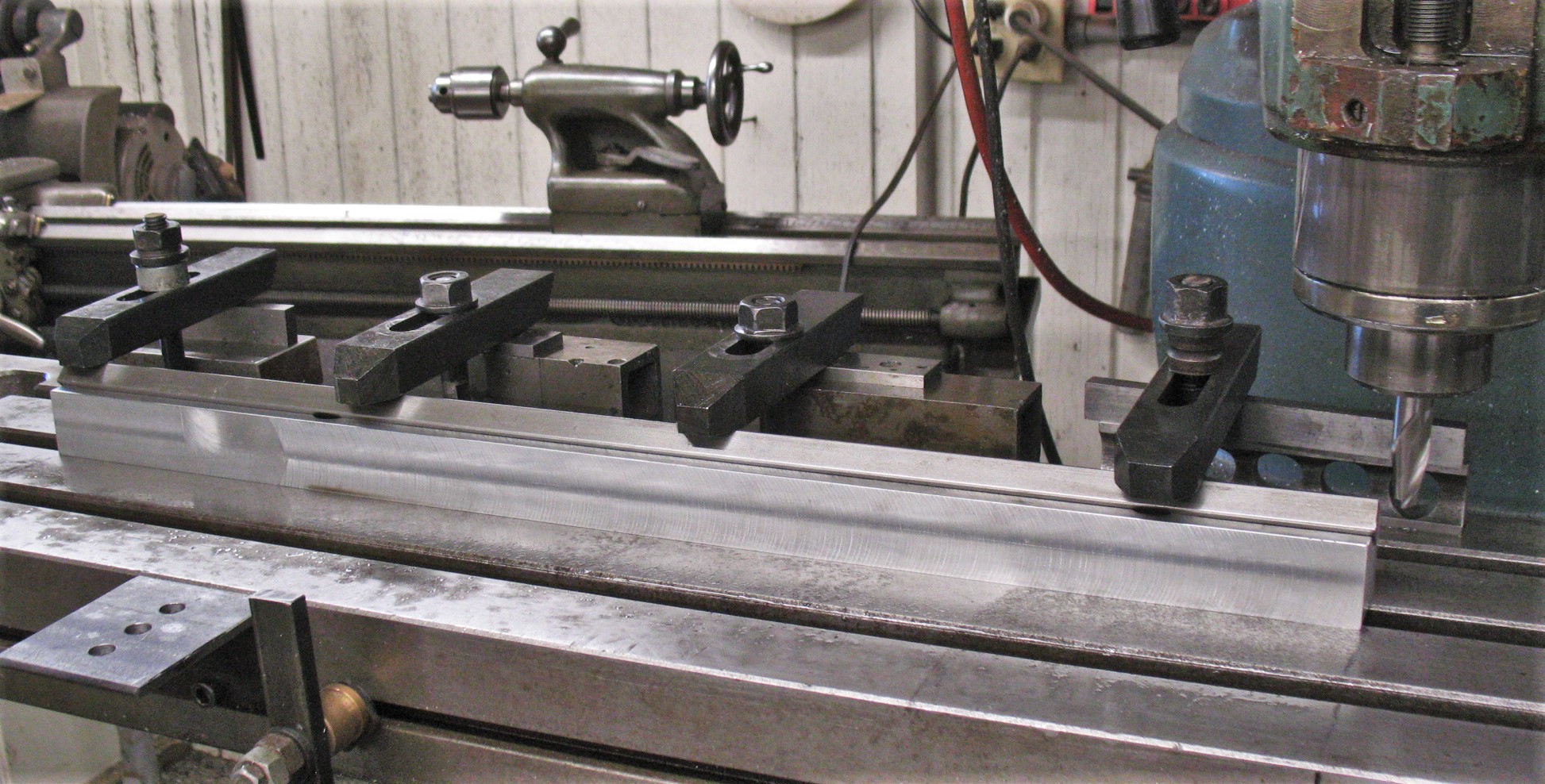 Back to V Ways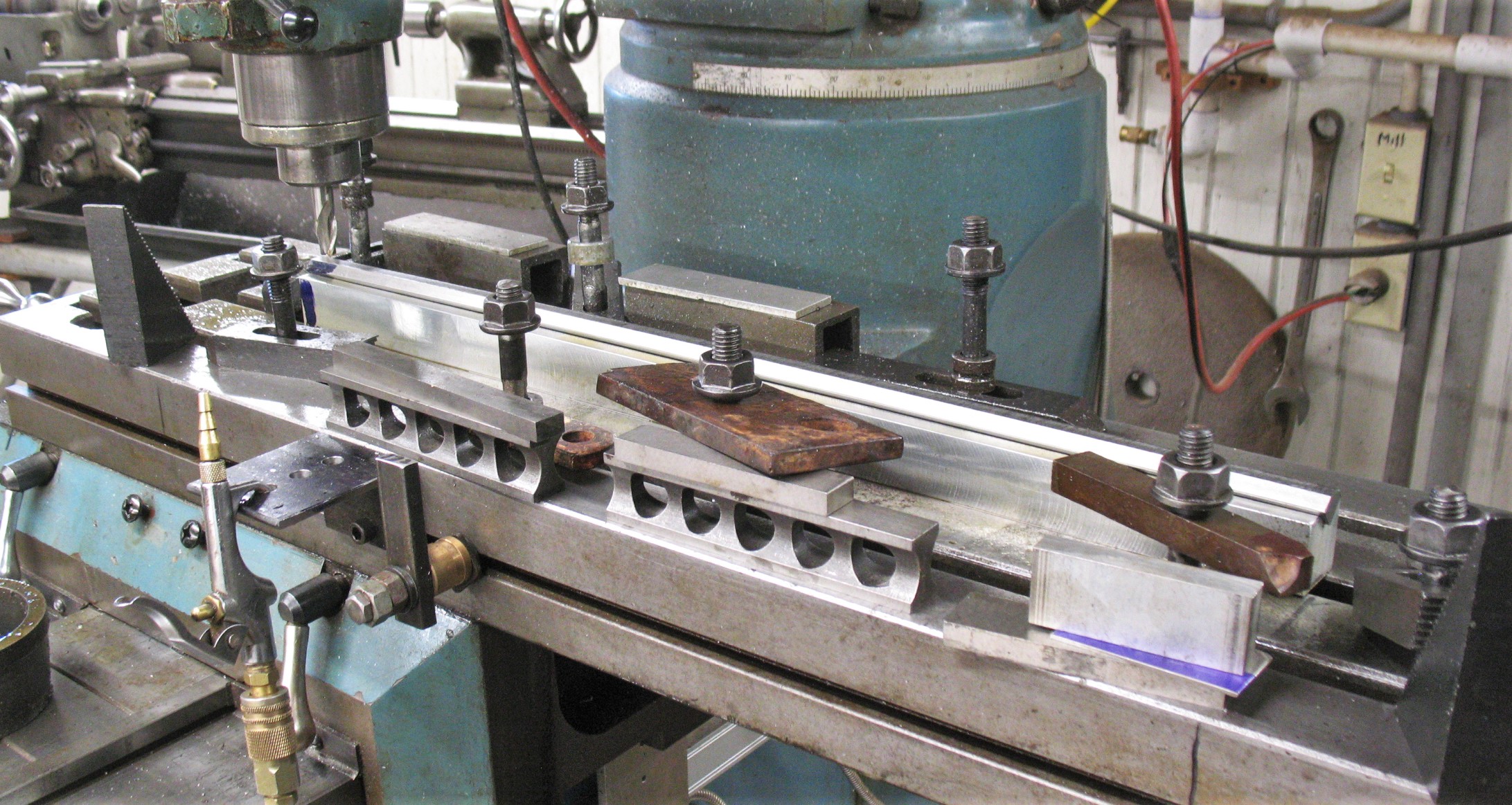 More Work on V Ways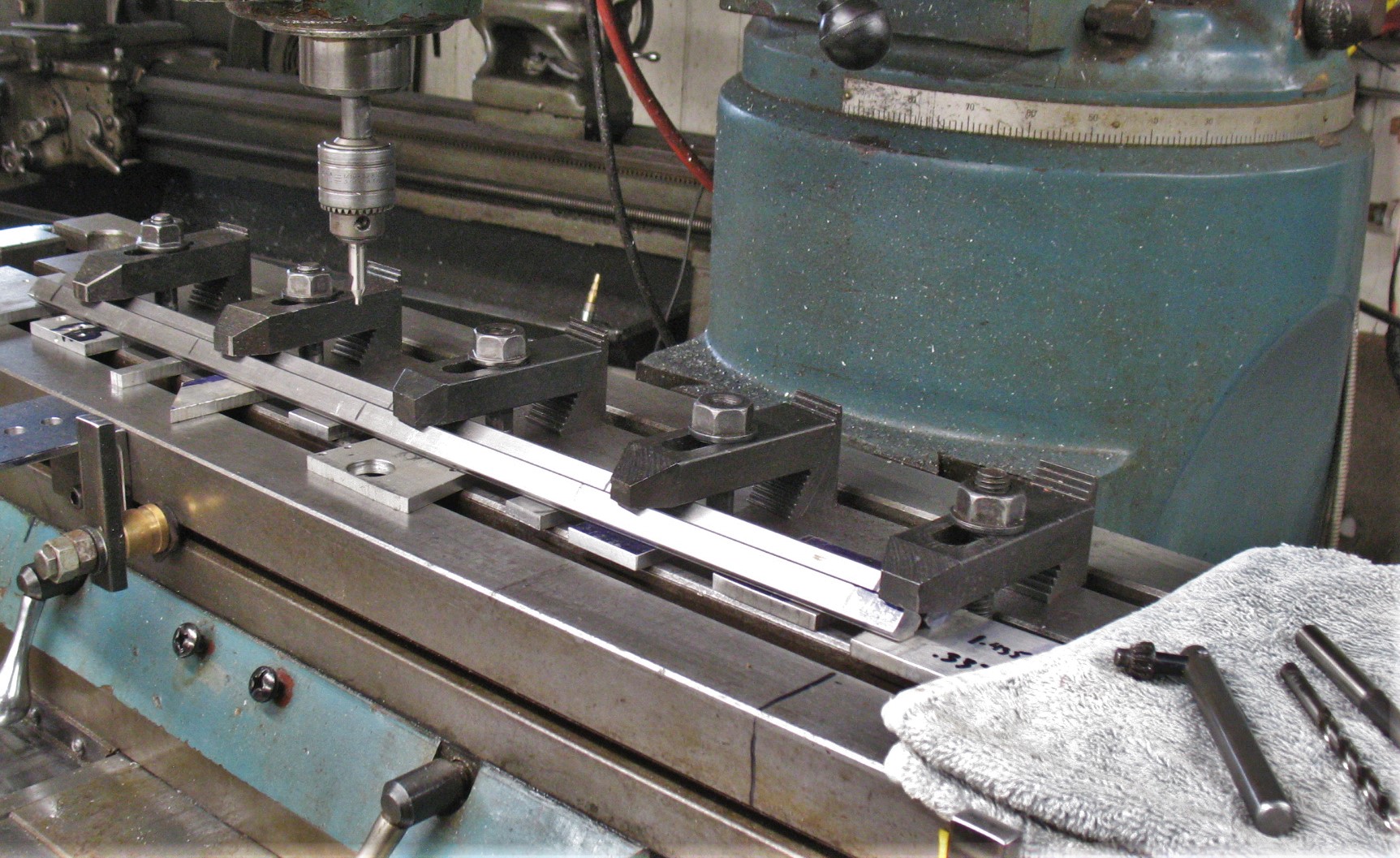 Drill Holes in V Ways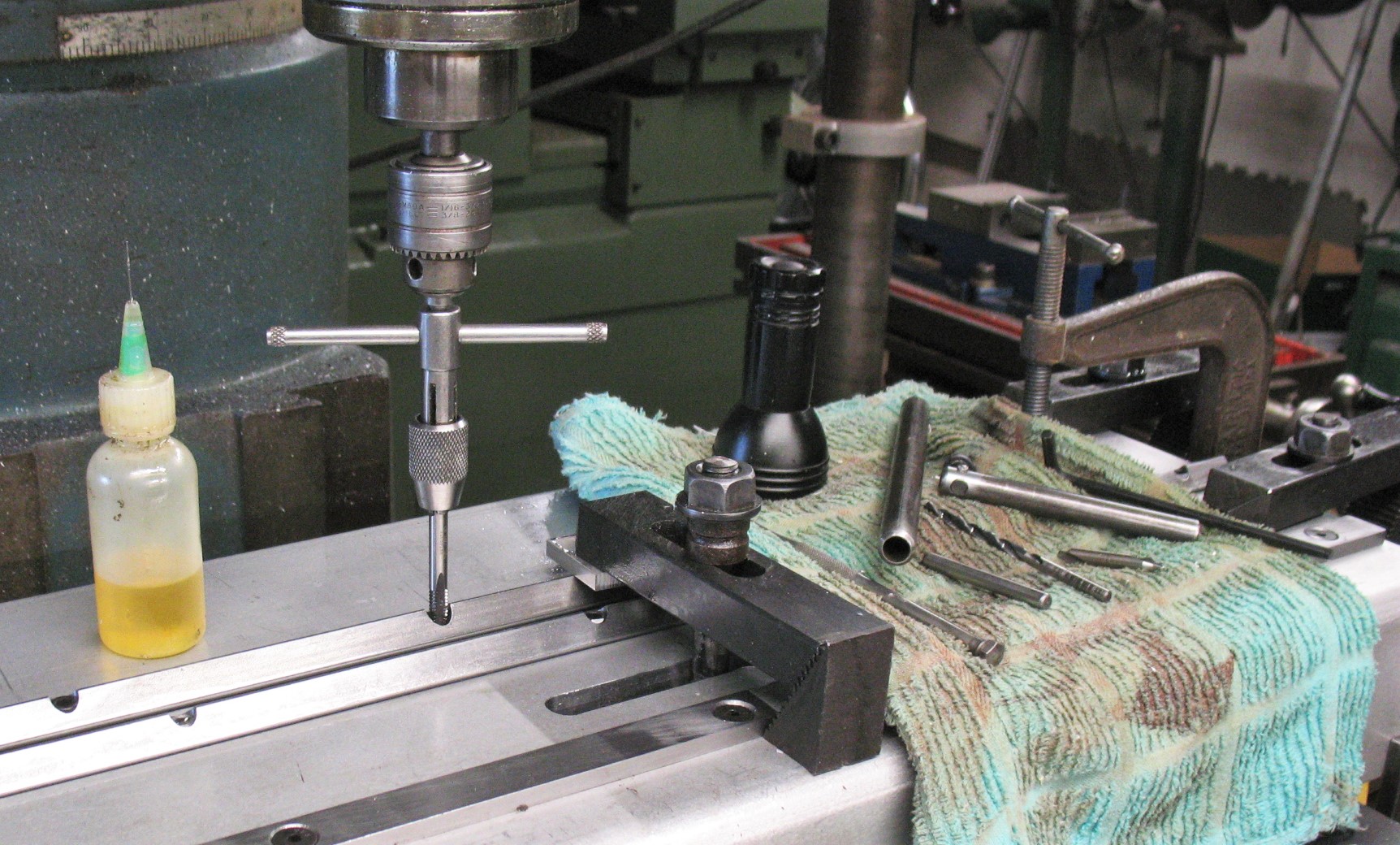 Drill and Tap Hole in Bed For V Ways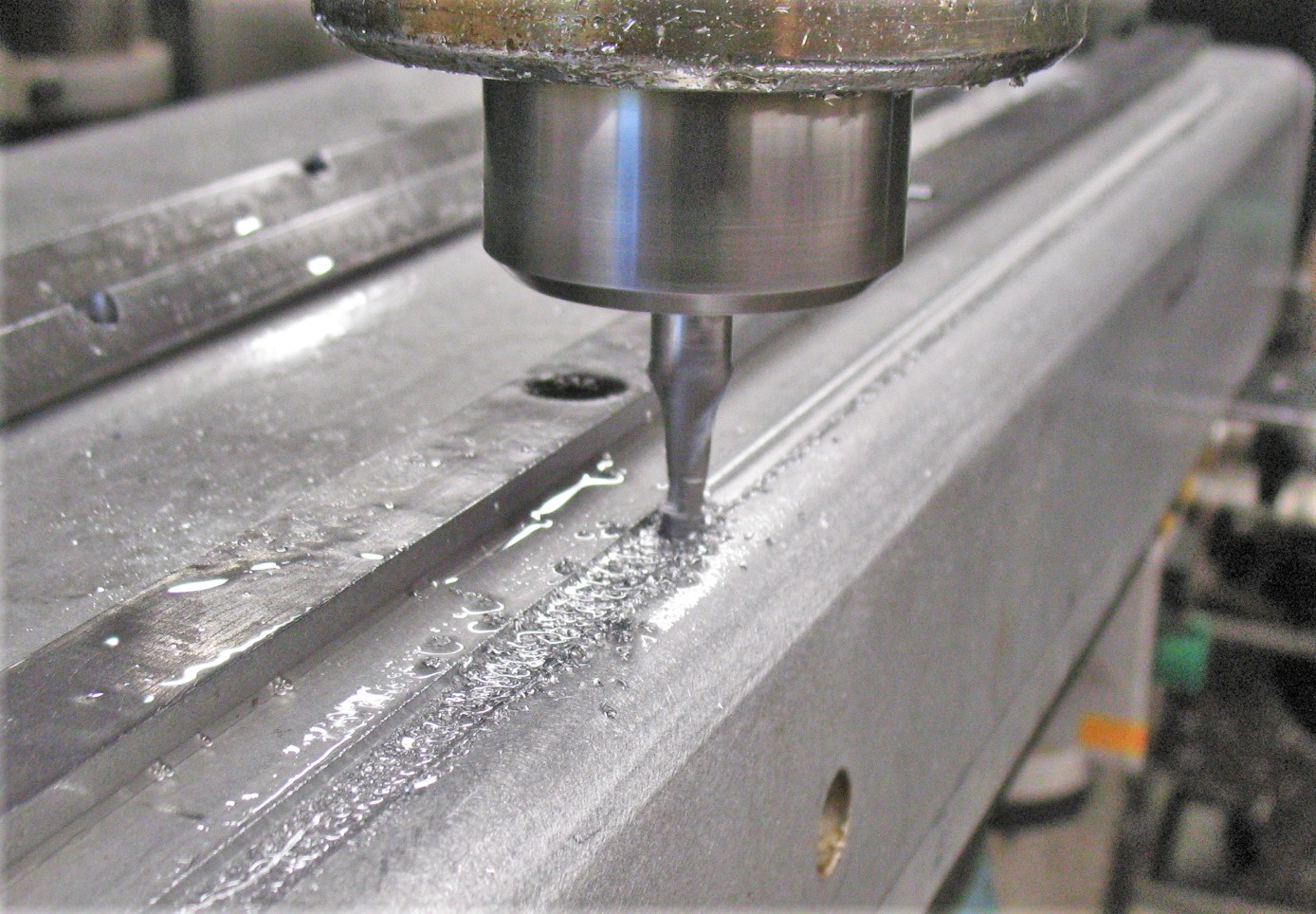 Milled Slot For Front V Way for the Carriage

Admiring my work so far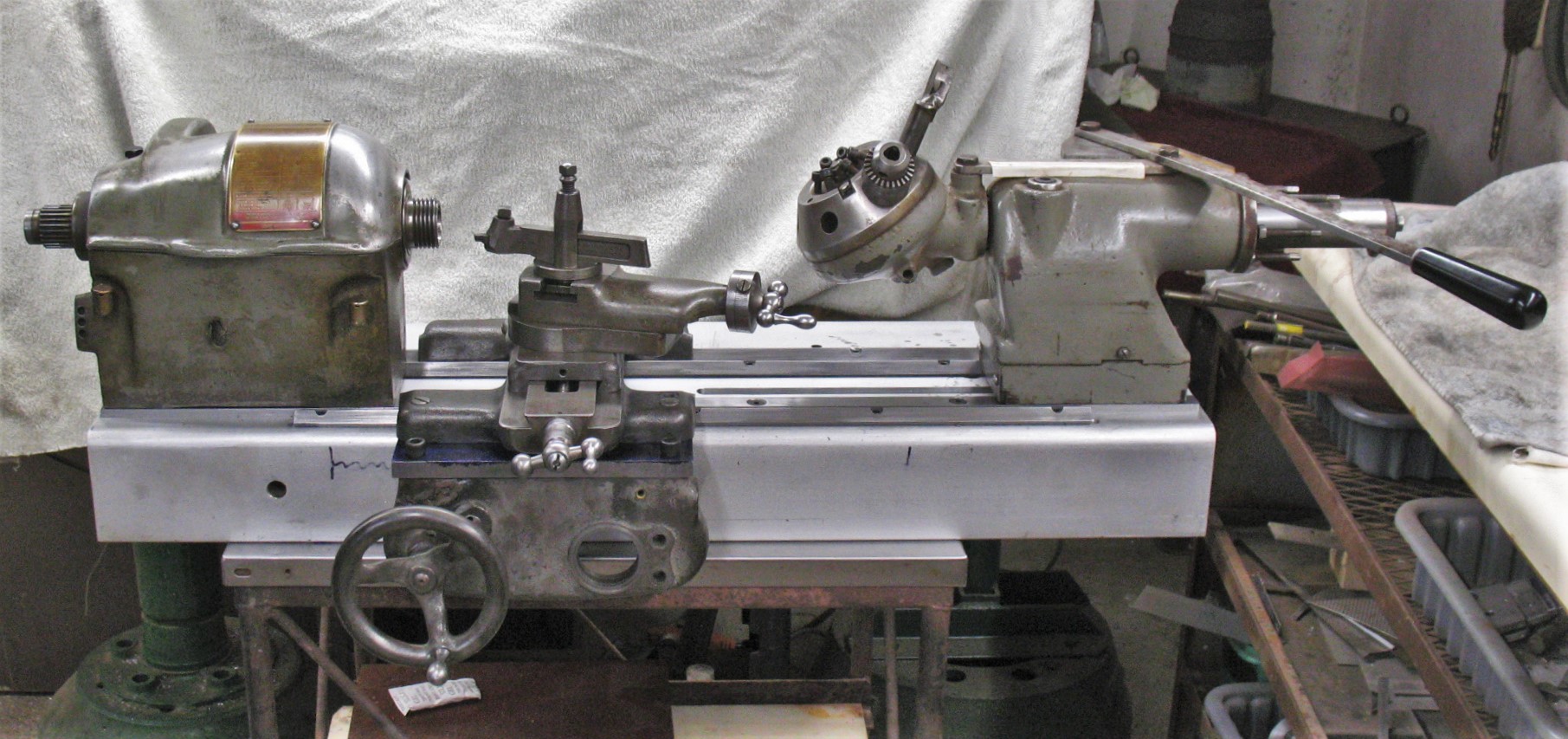 Made Apron Adapter Plate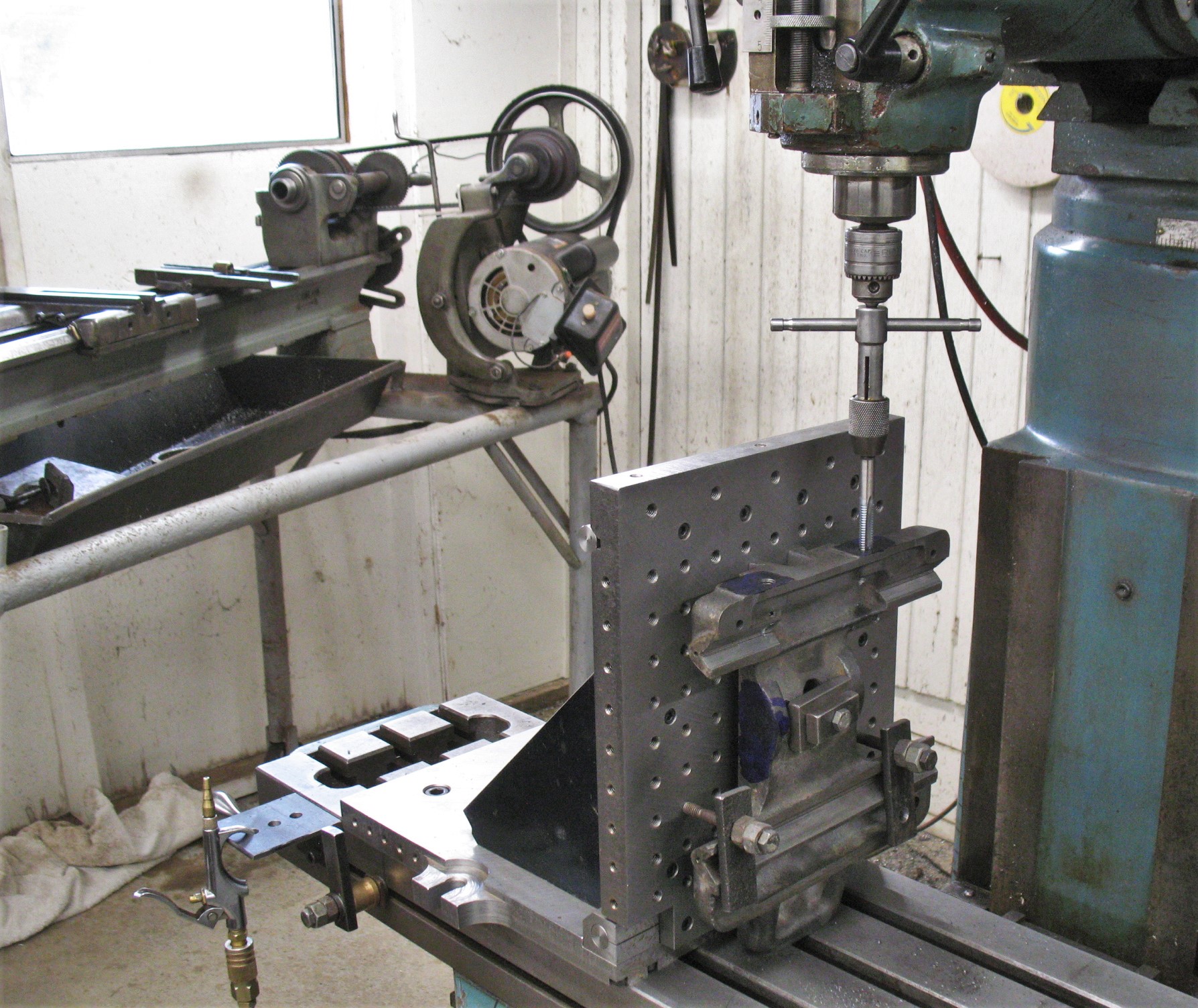 Drilled and Tapped Holes in Carriage for Back Clamp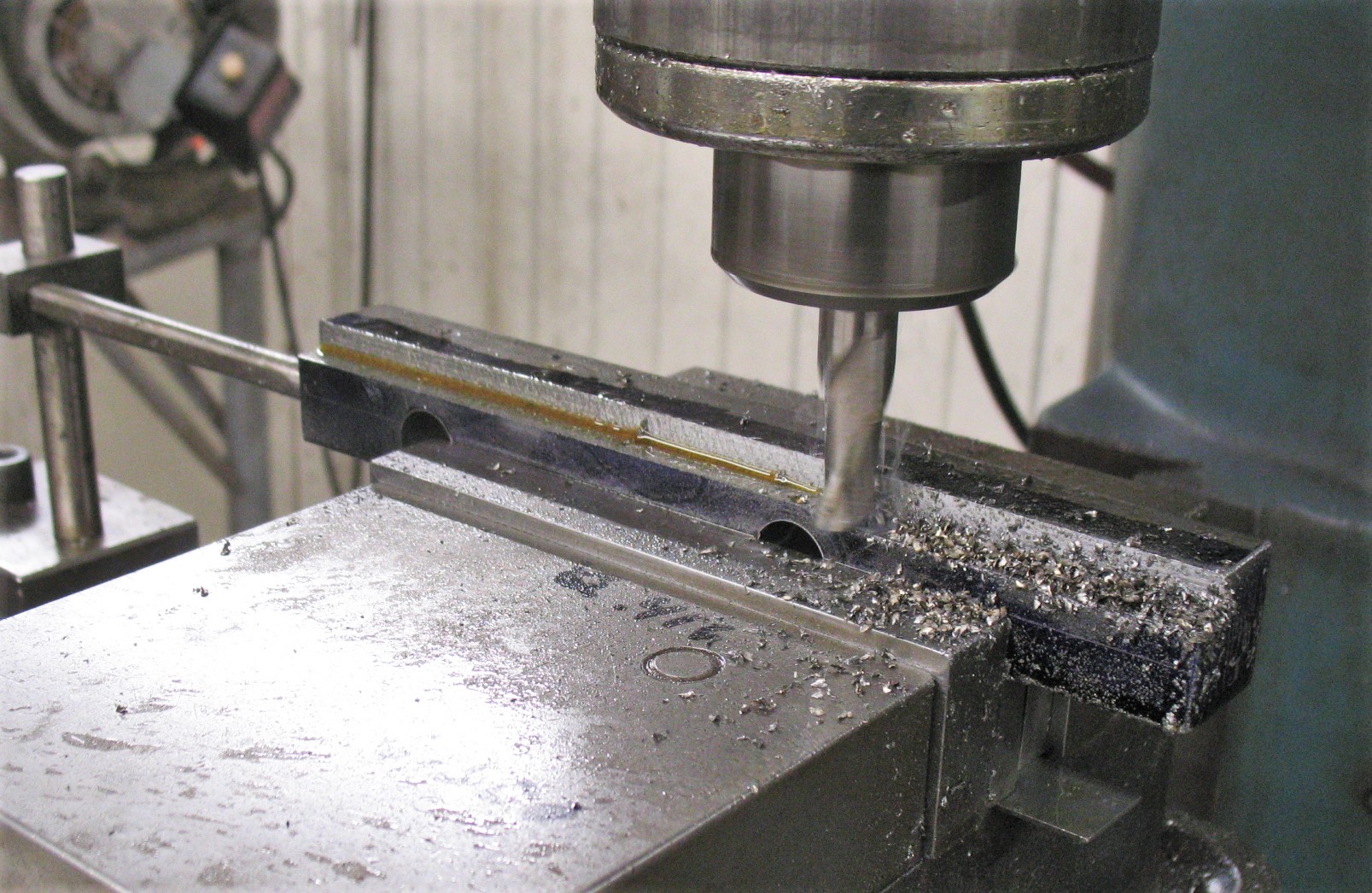 Milled Back Clamp Part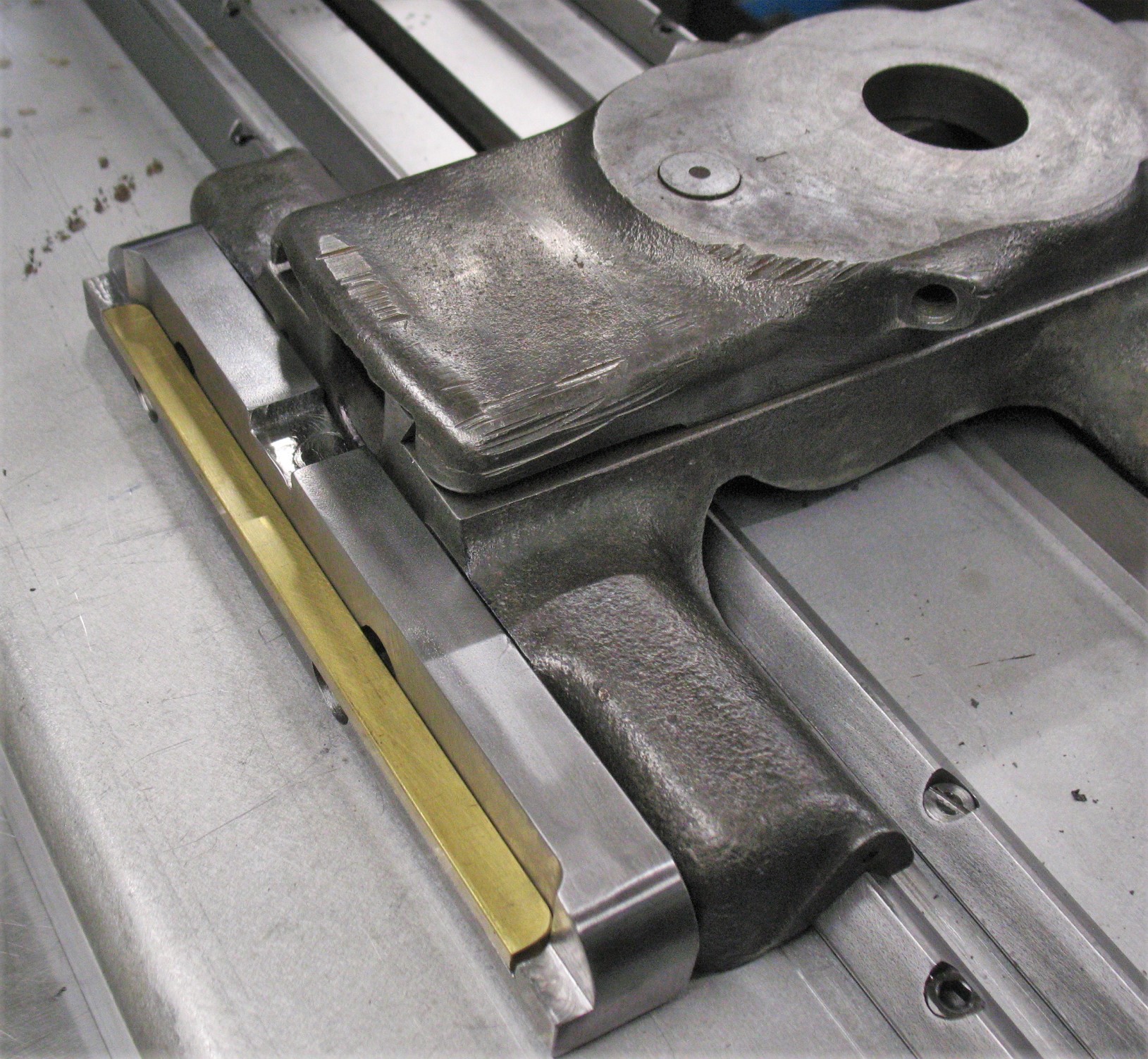 Back Clamp Part with Brass Friction Bar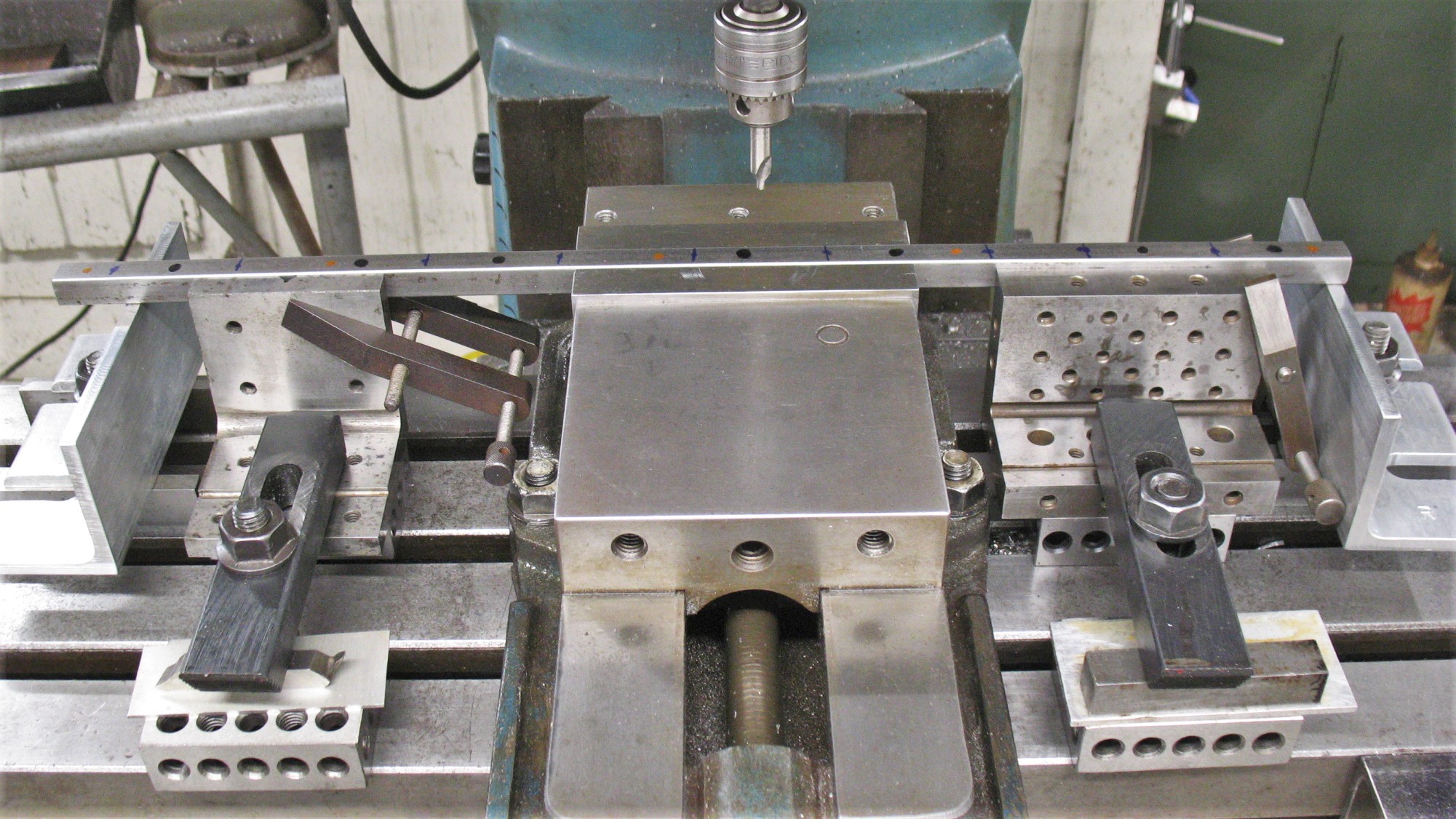 Drilling Back Clamp Part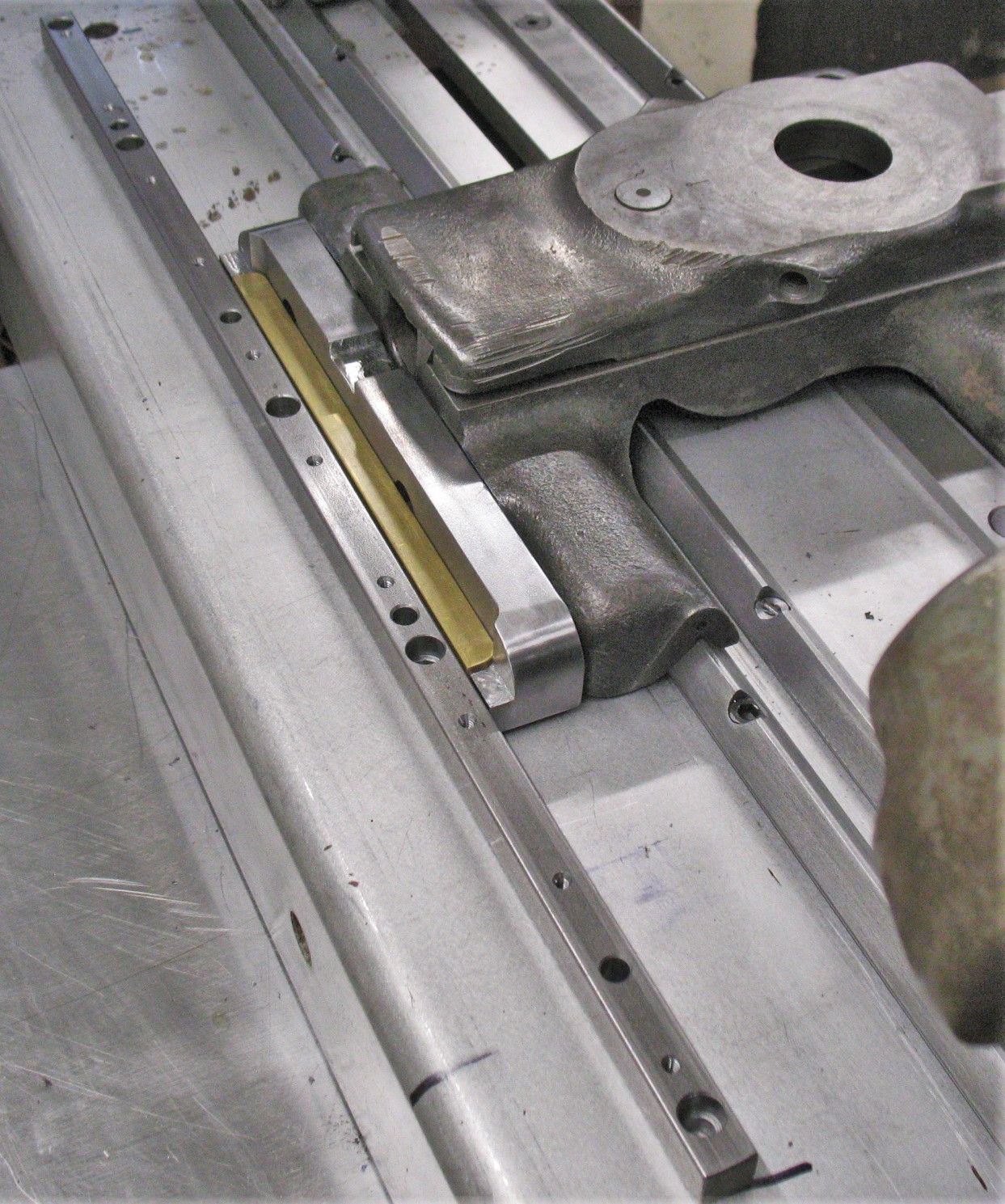 Checking Parts for Back Clamp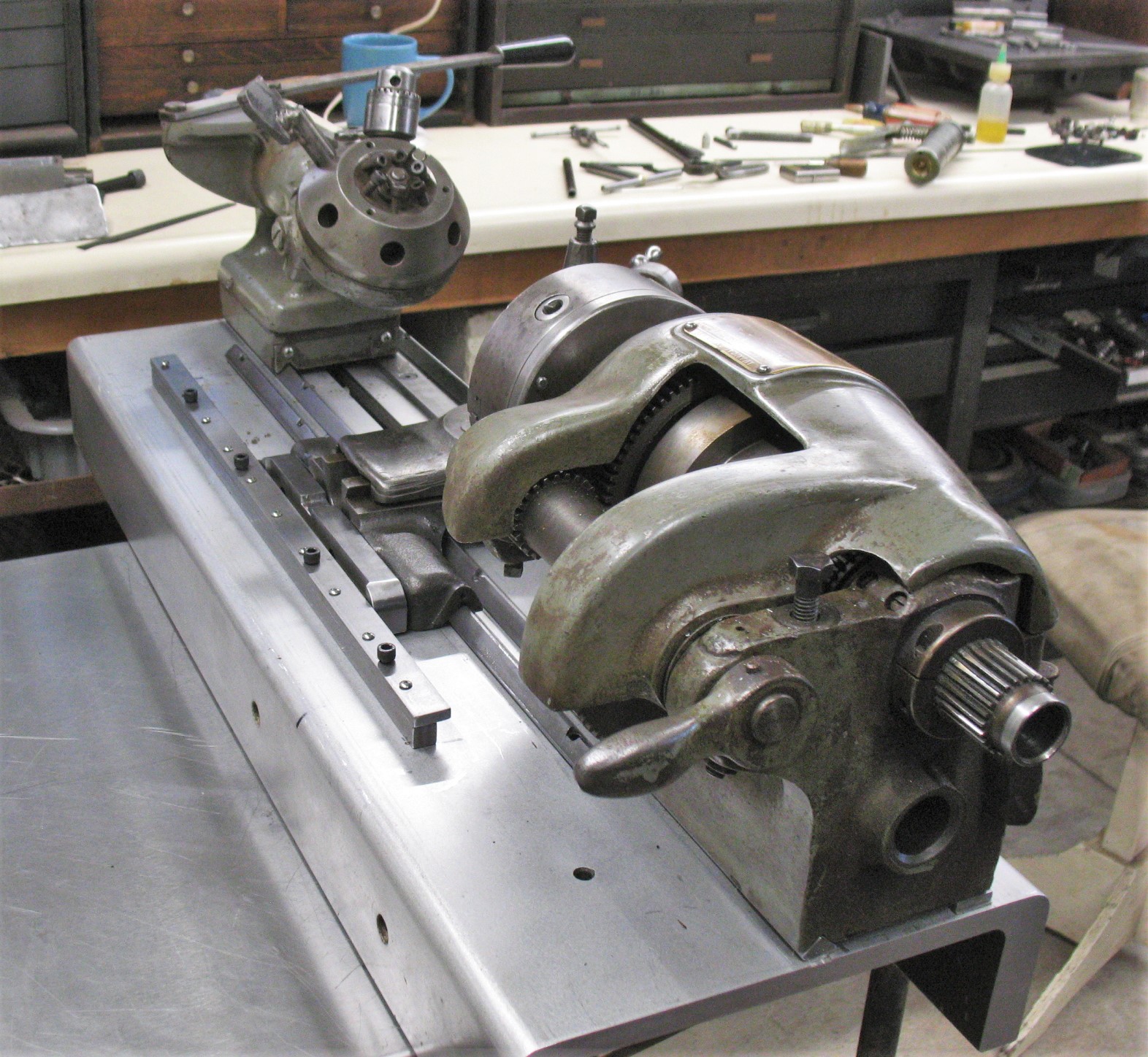 Back Clamp Finished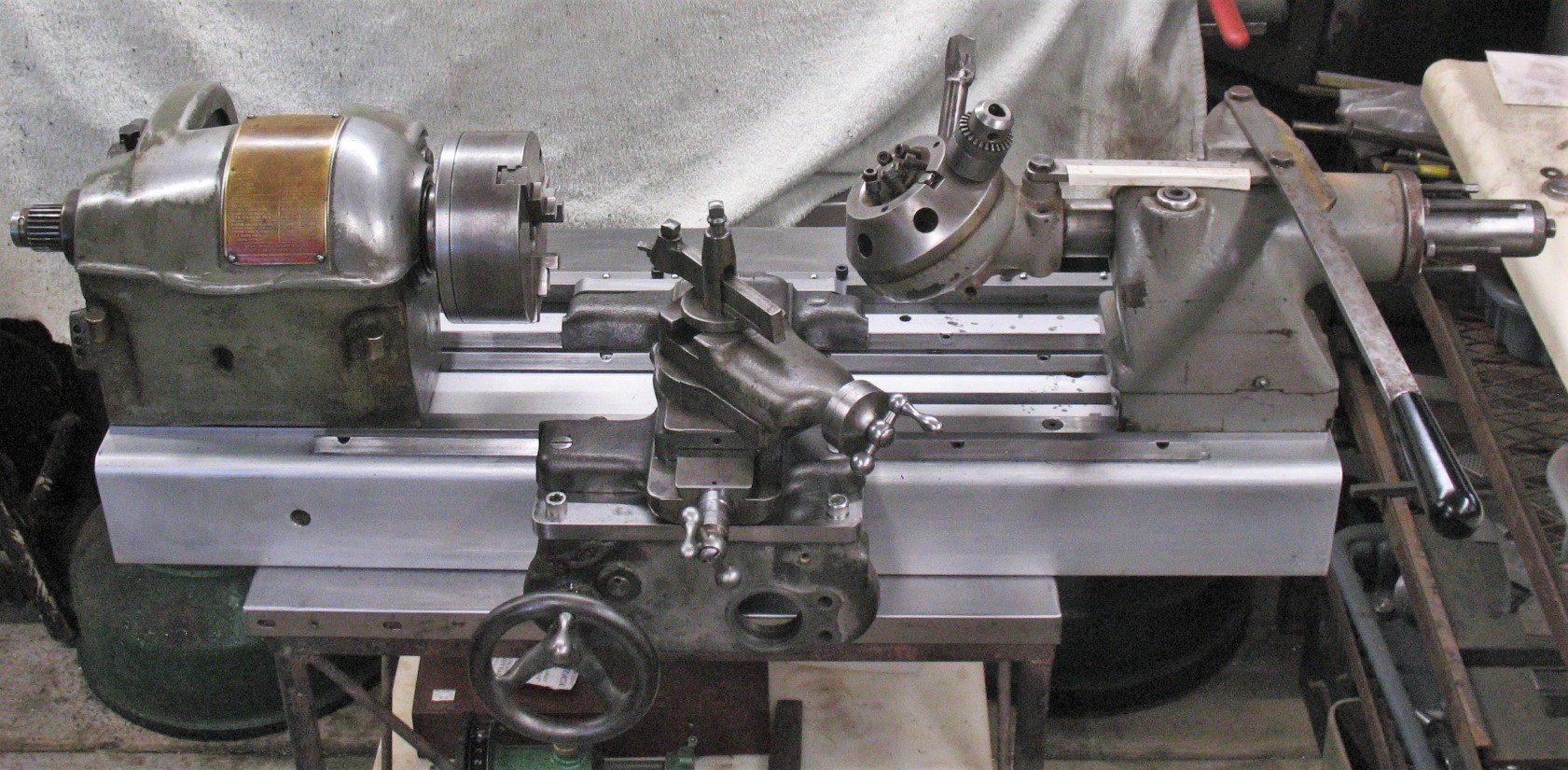 Admiring my work again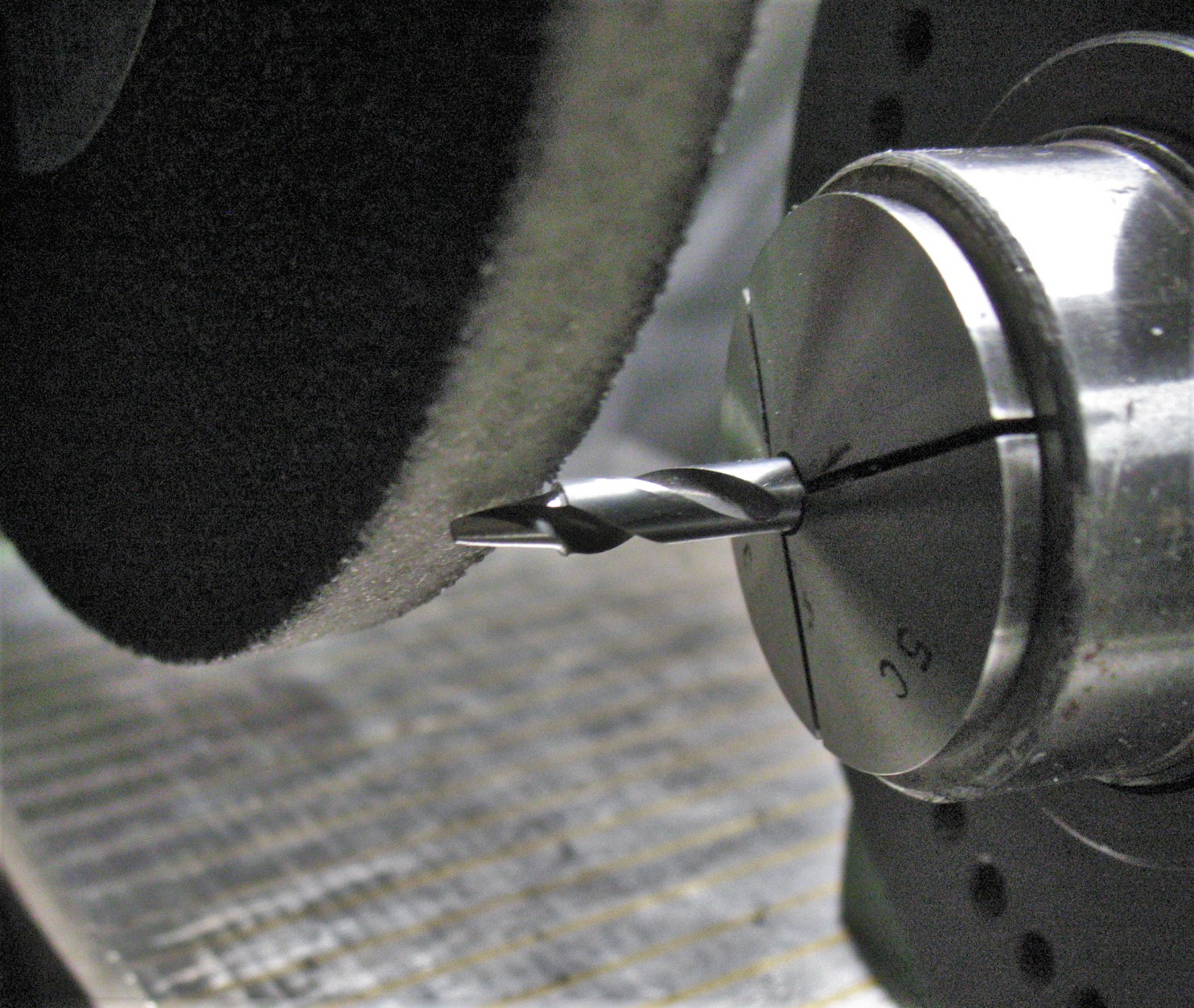 Made Cutter to make Rack for Carriage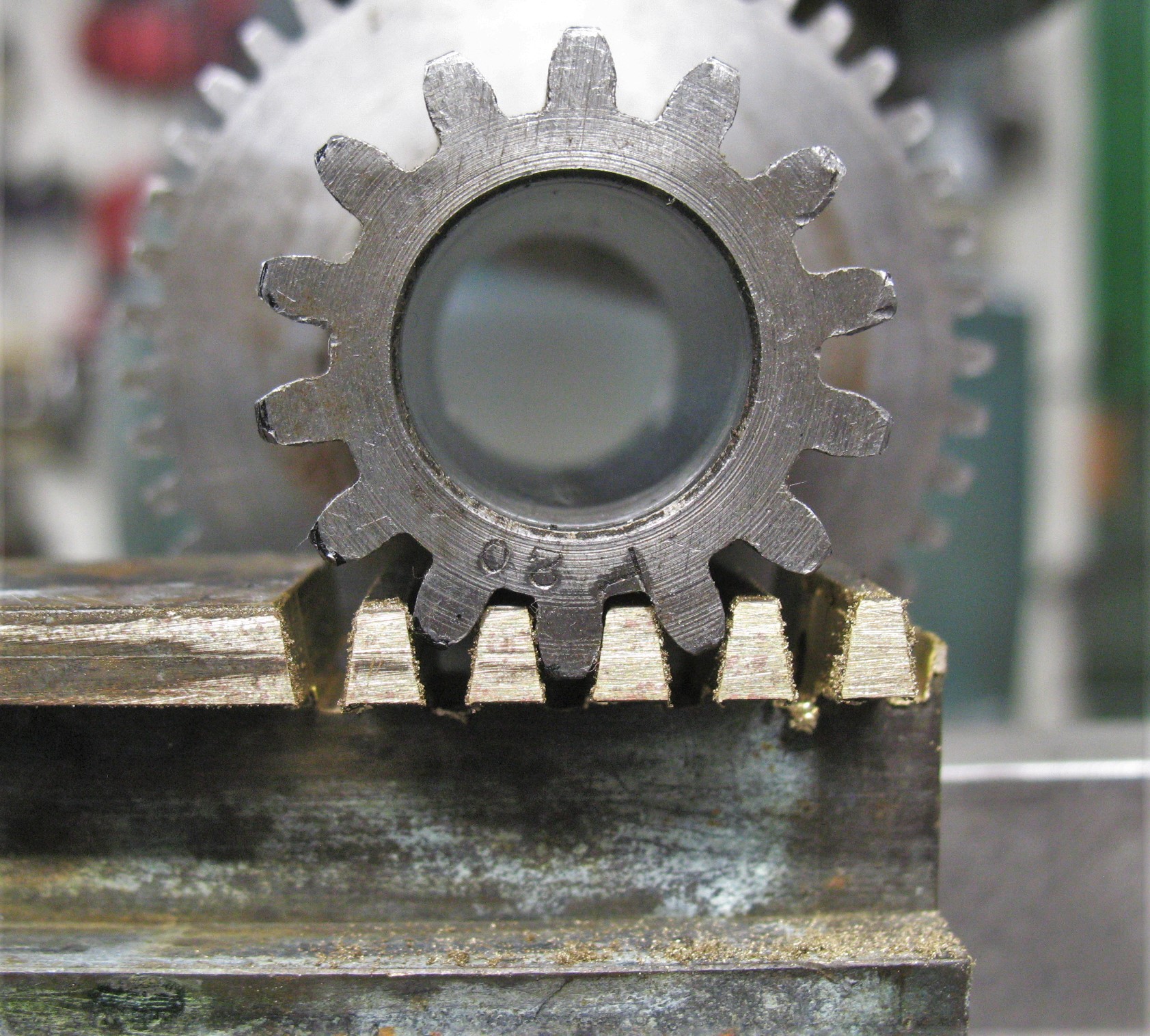 Testing Cutter, Not Right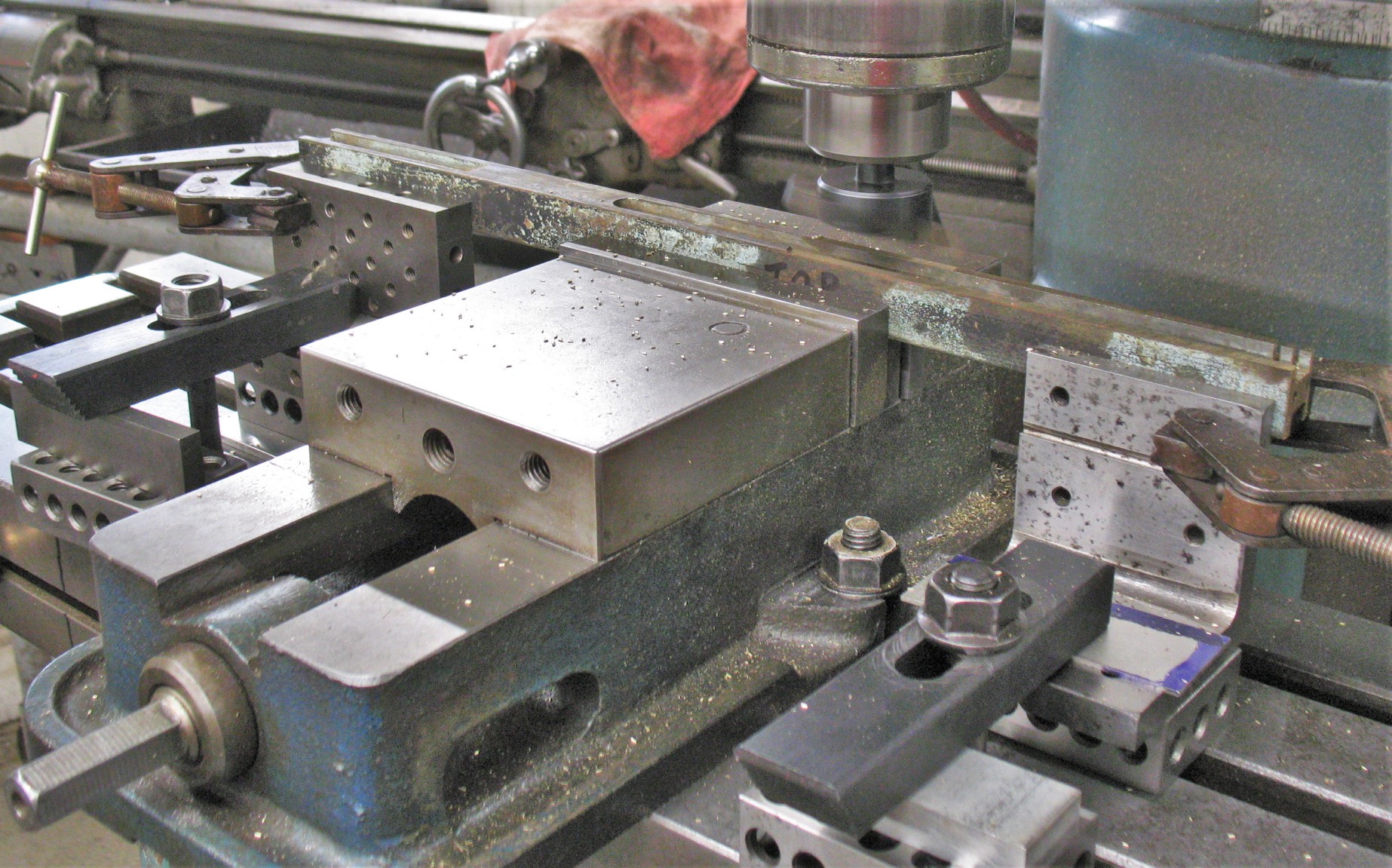 Machining Brass Scrap For Rack

Reground Cutter, Made Rack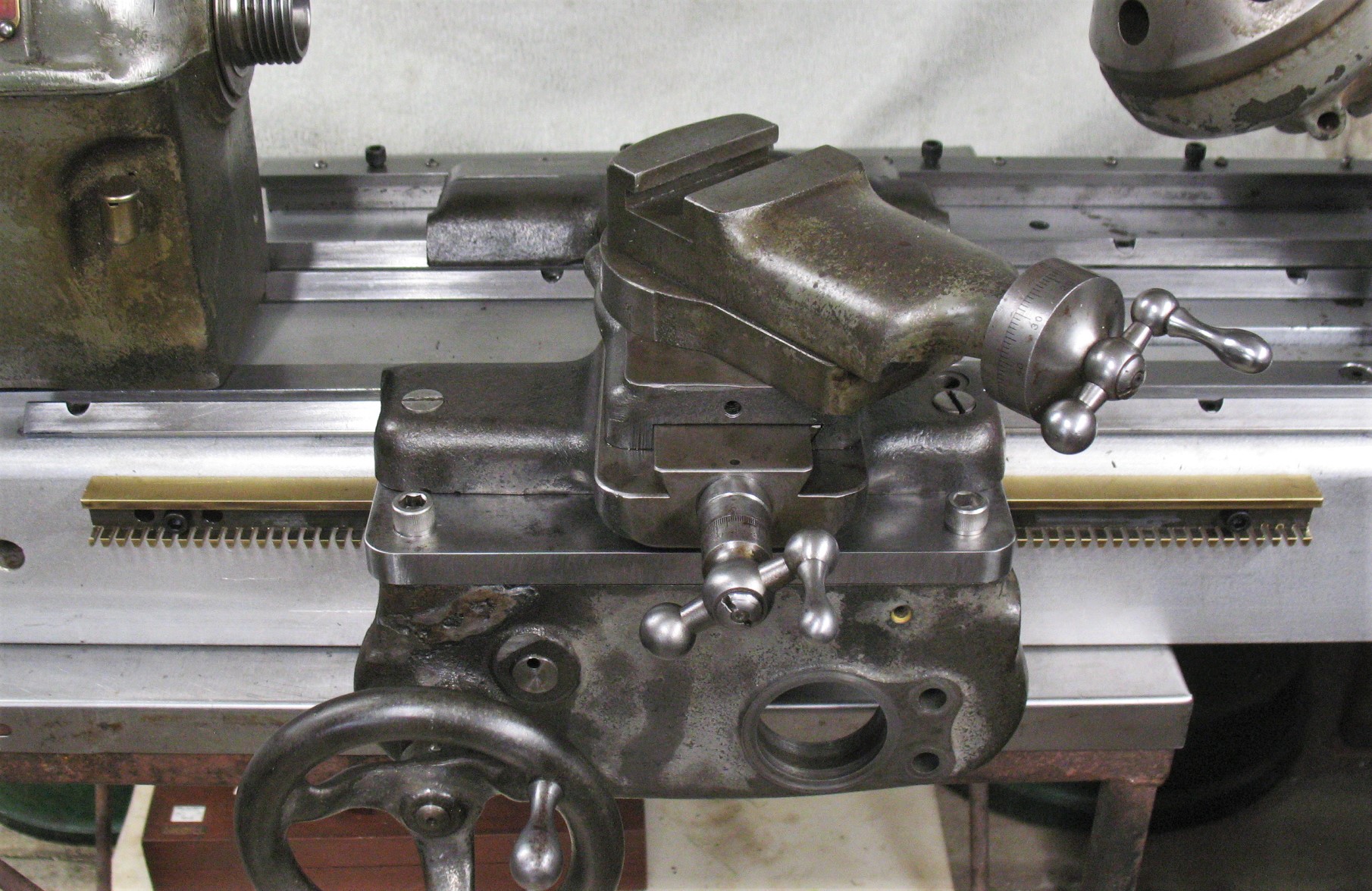 Rack Installed on Bed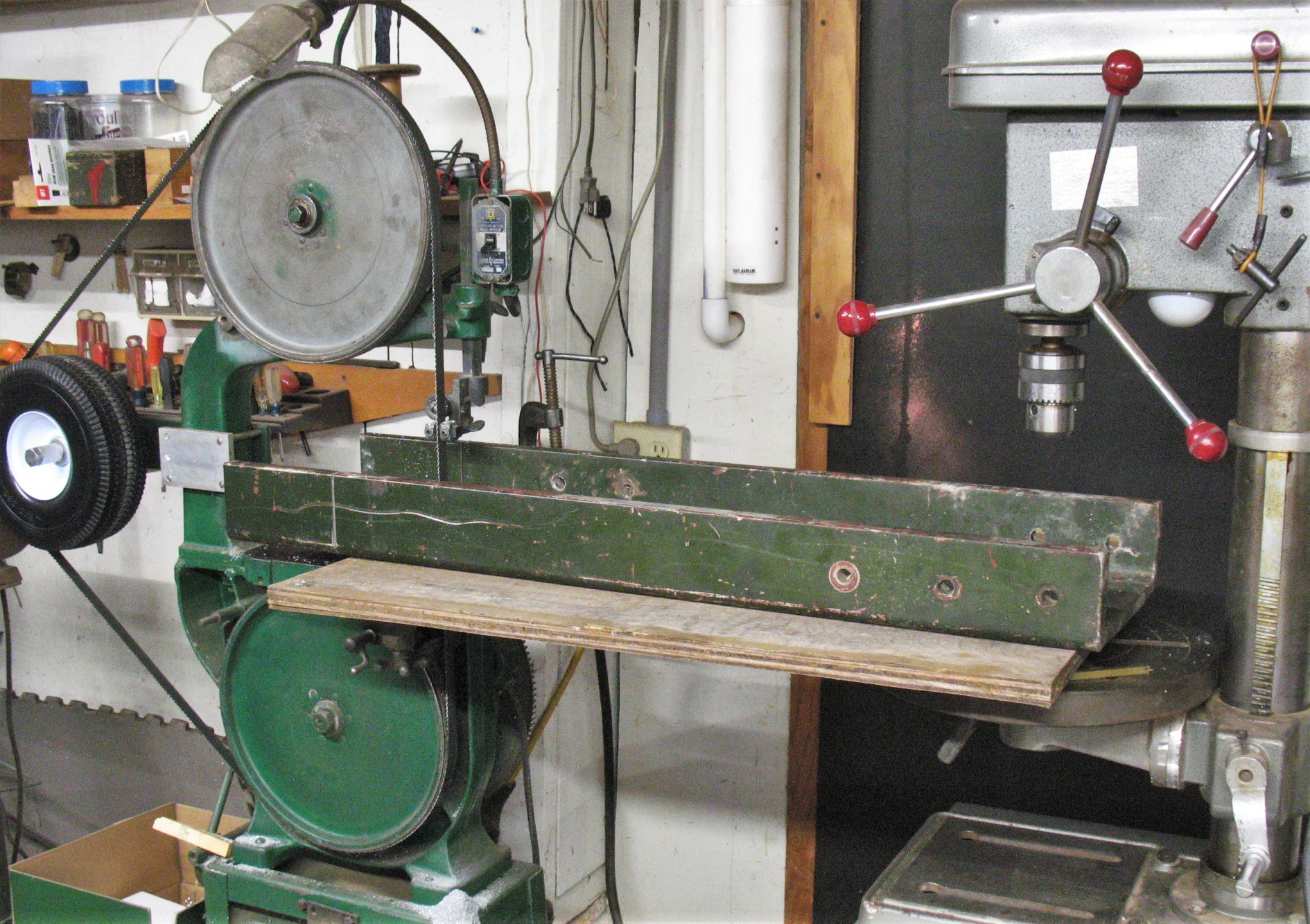 Cutting More Channel for Motor Mount and Pulley Transmission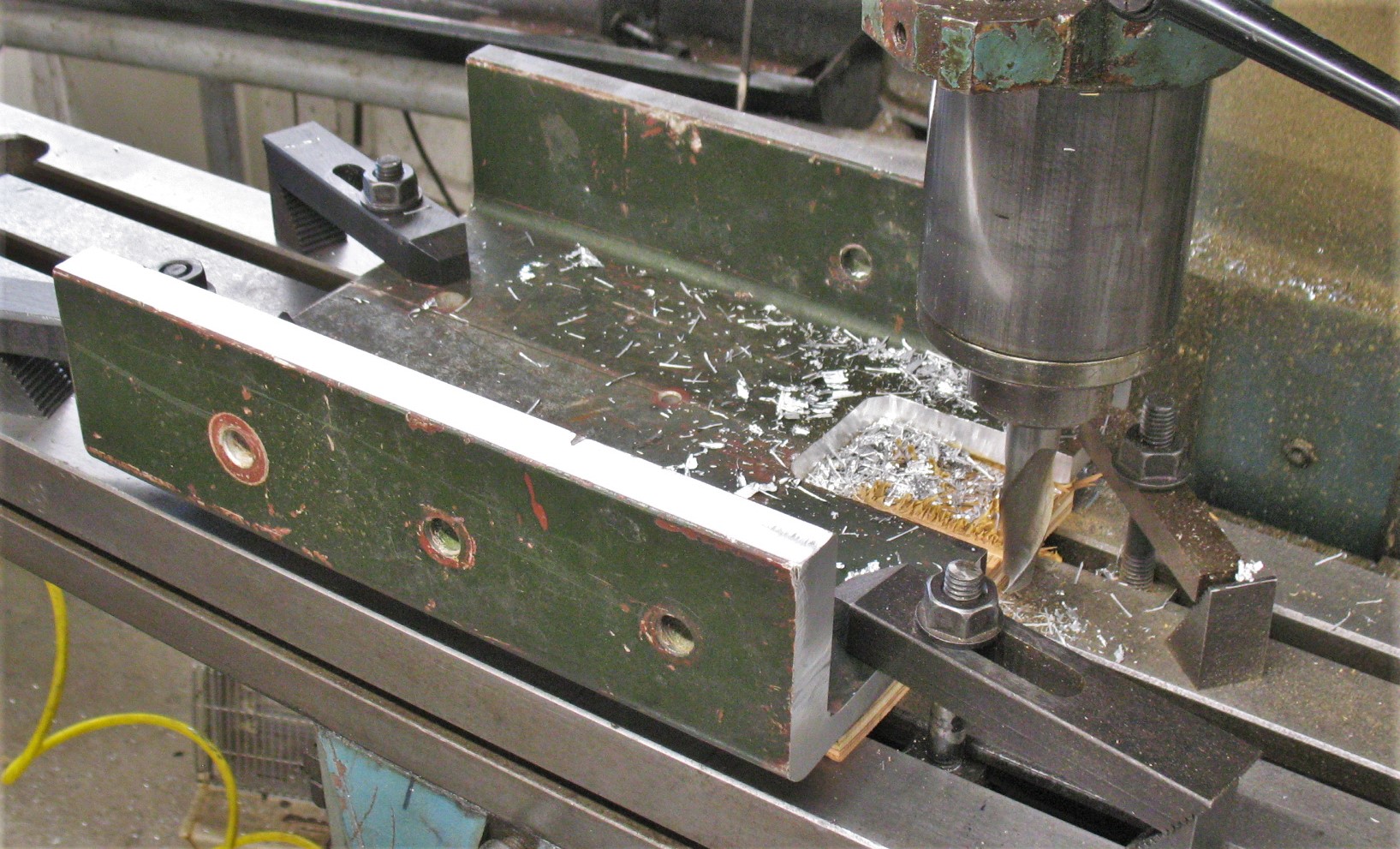 Machining Channel For Motor Mount and Pulley Transmission
Set Up To See, Not Right Yet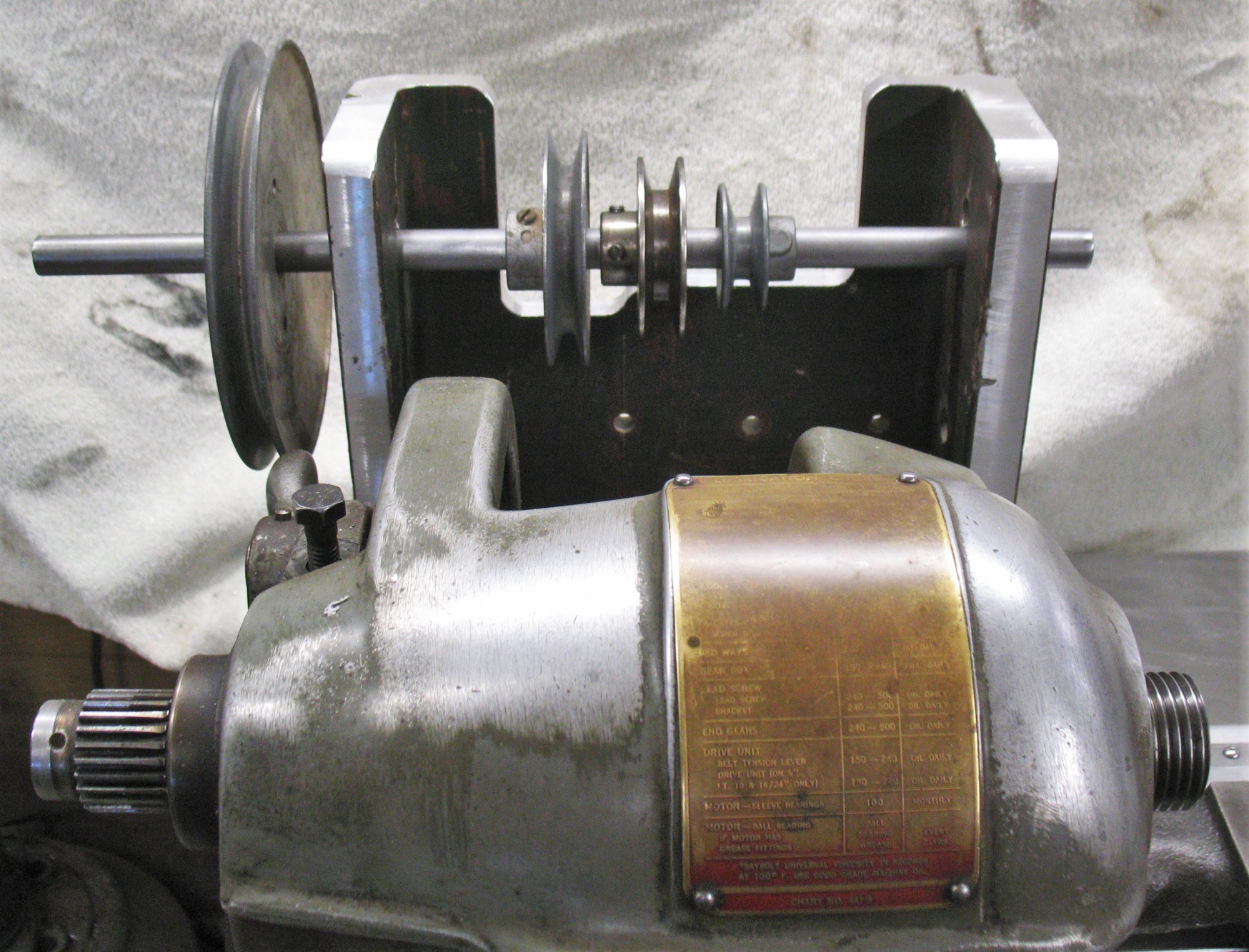 Reworked the Top of Motor Mount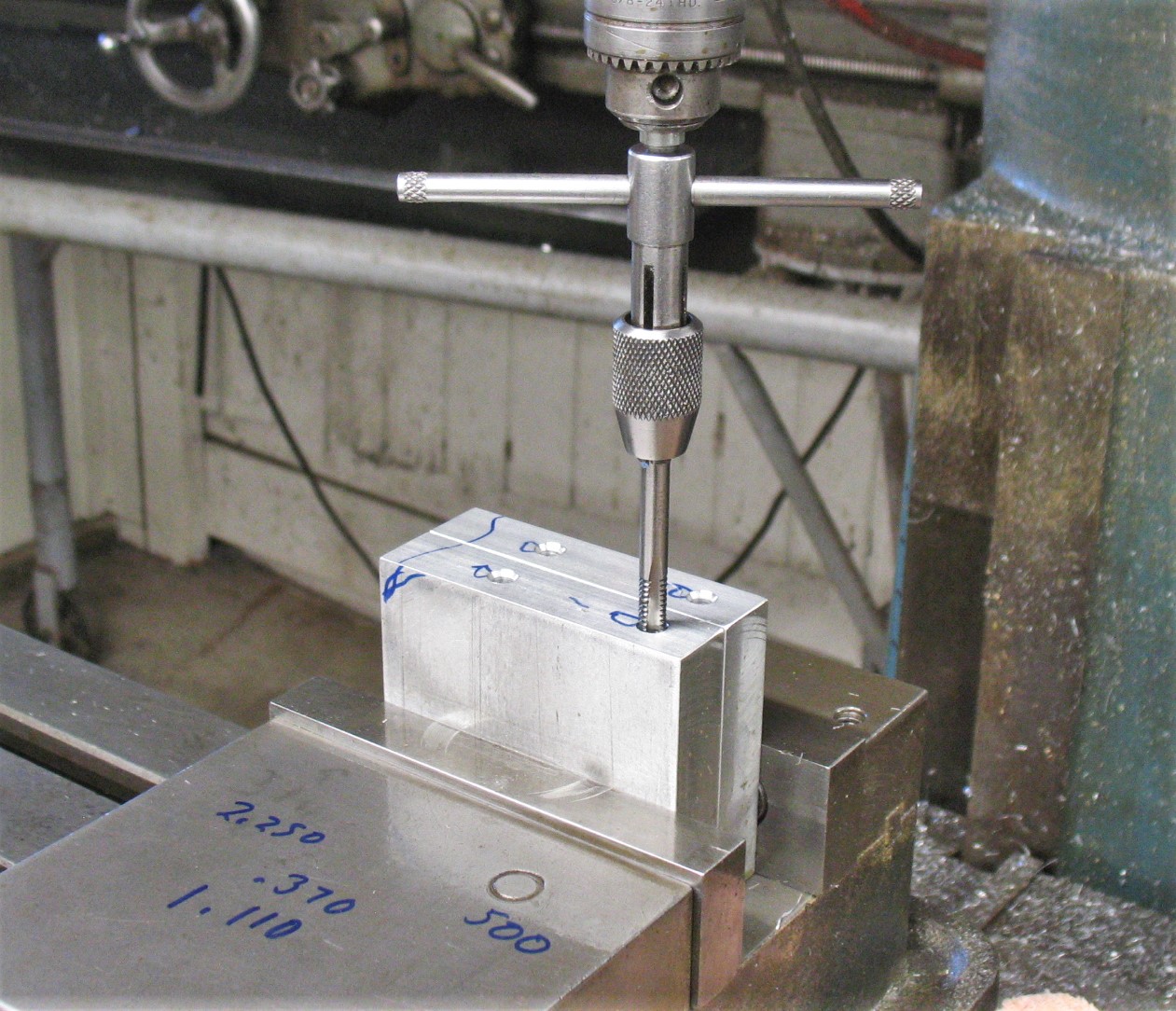 Started Hinges For Motor Mount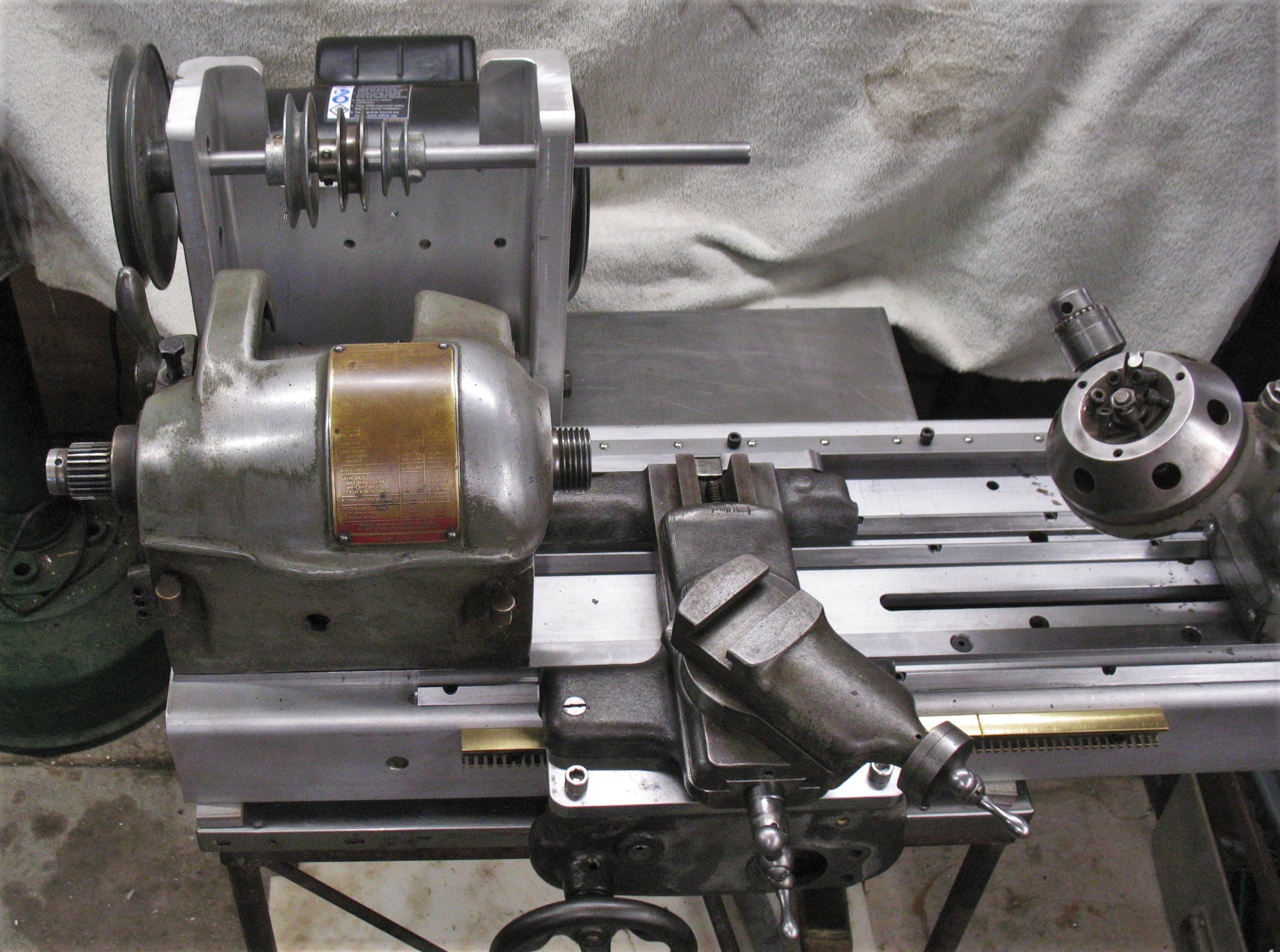 Hinges Done, Motor Mounted and Paint removed from Motor Mount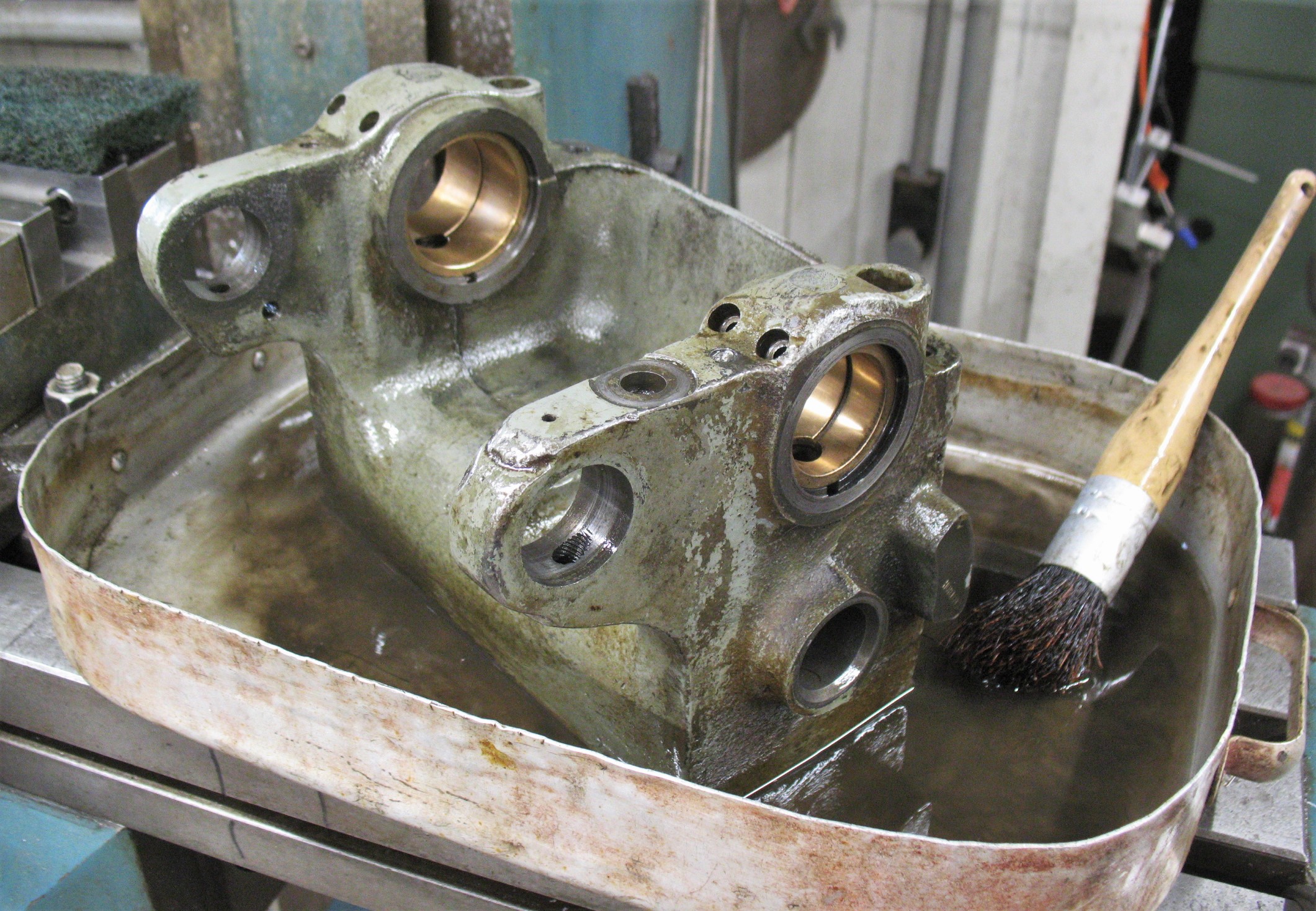 Had to take the Spindle out of the Head Stock to to put the V Belt on and
check the Bearing Height for the Transmission. So instead of putting it back
together, I decided to Clean and Paint it, Saving time to take it apart again.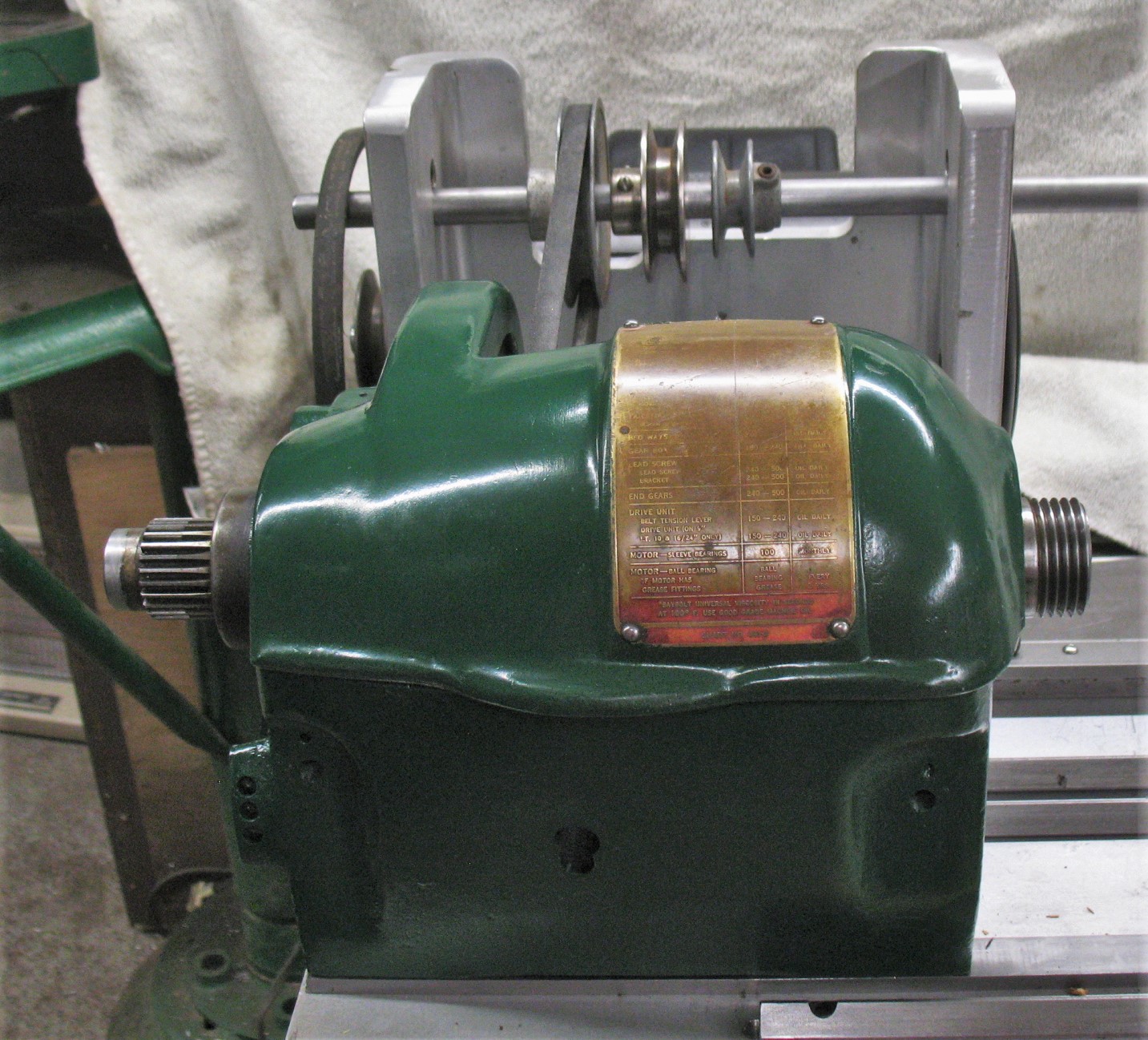 Head Stock Painted and back together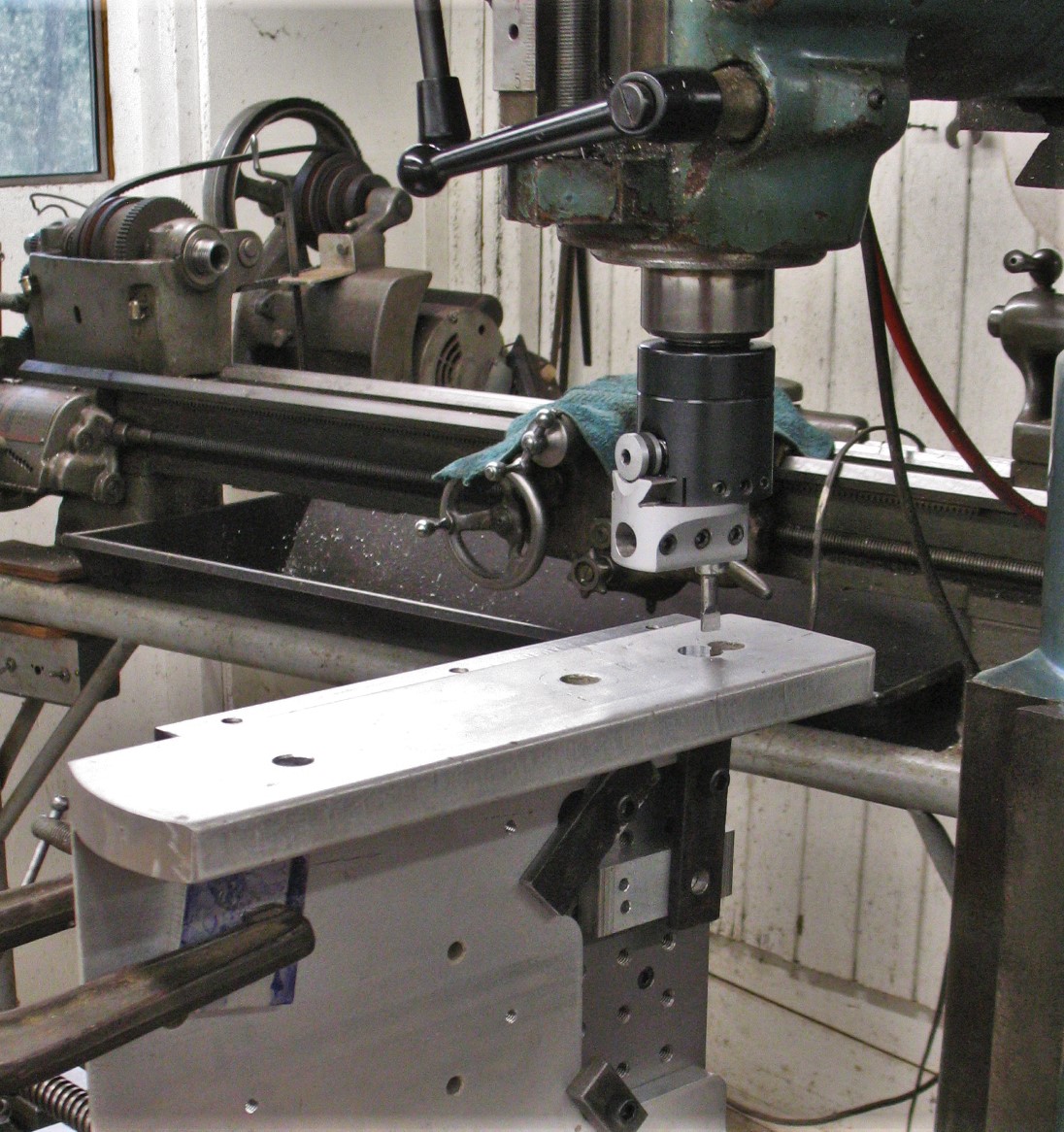 Stet Up to Bore Holes for Bearings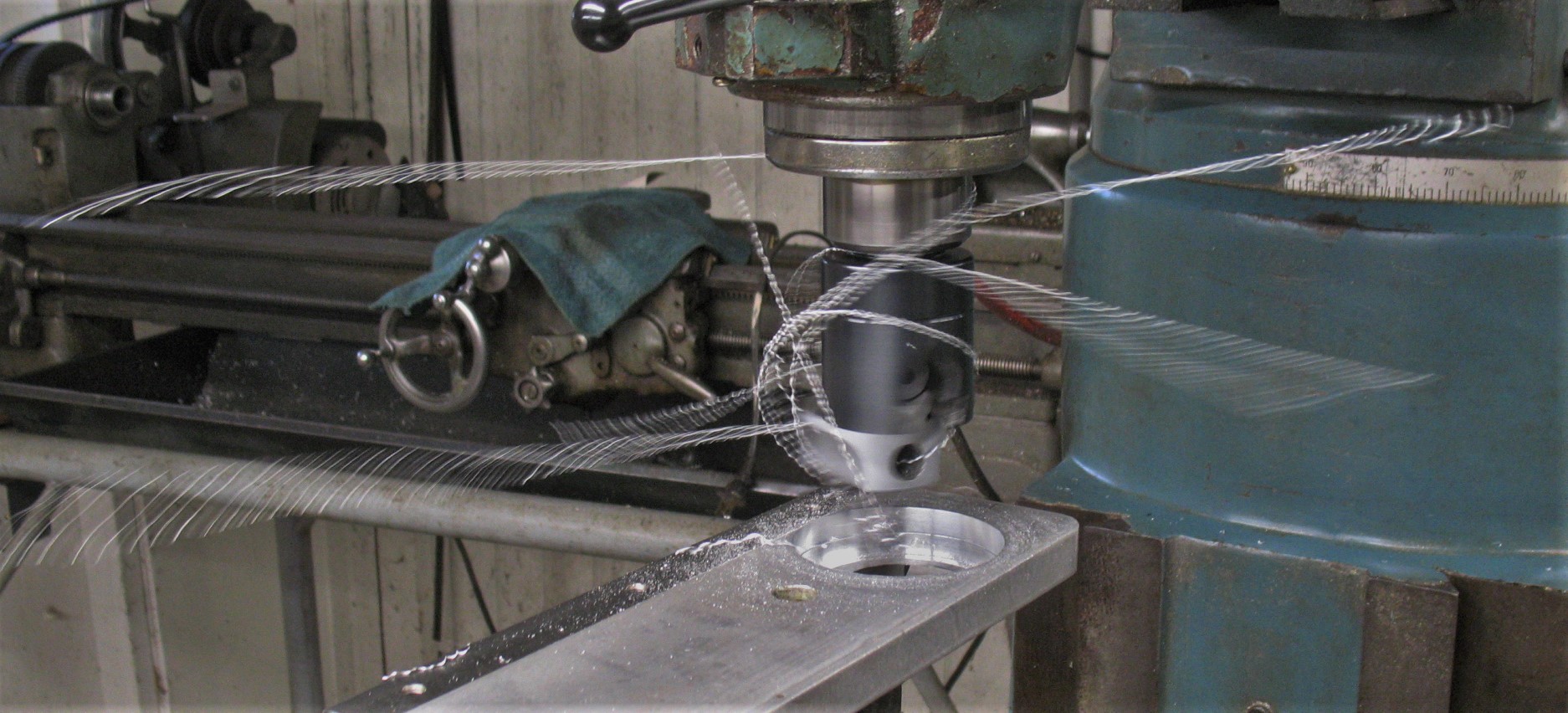 Bored Holes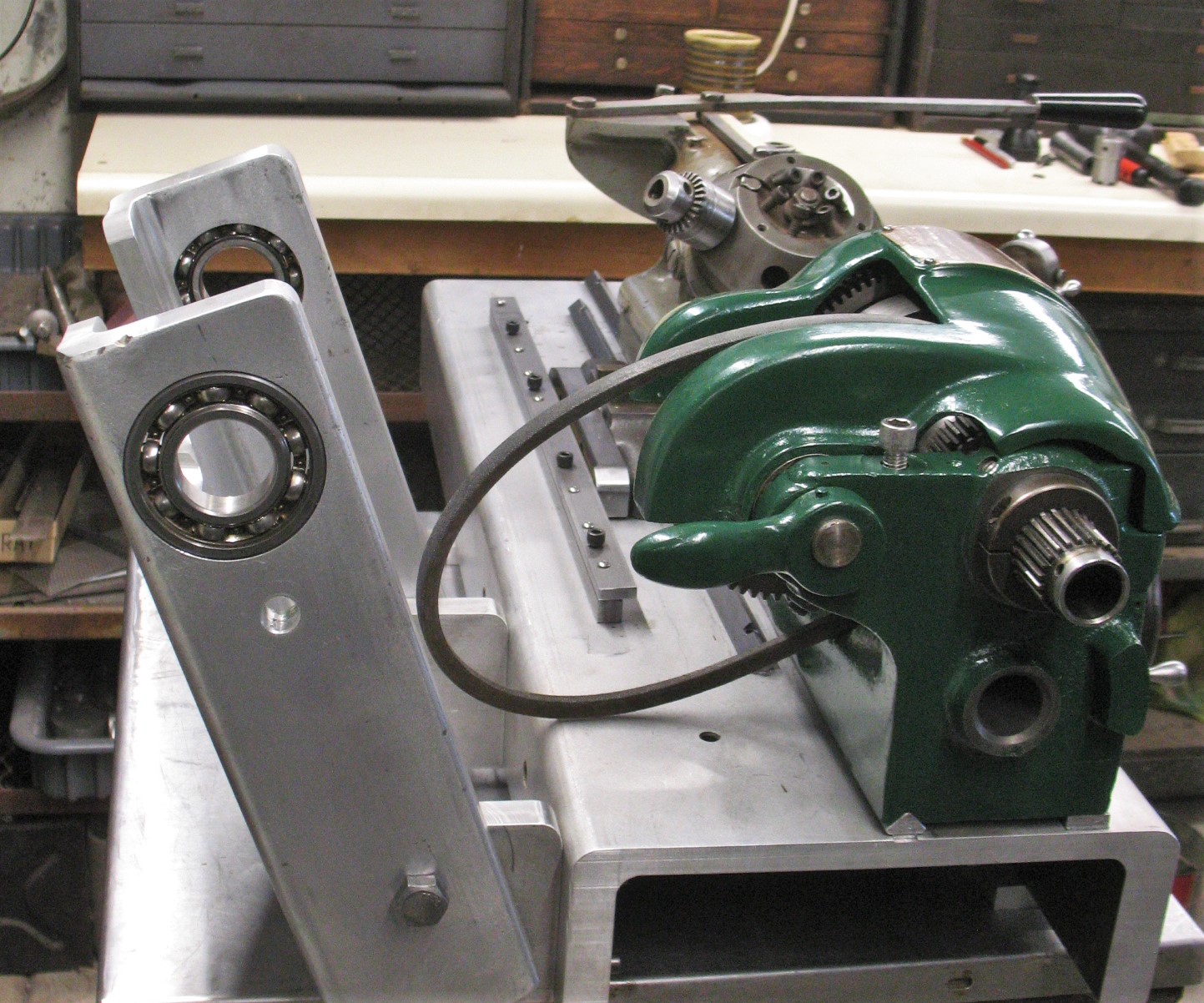 Bearings Pressed In, Bigger than Needed but I had them. Motor and Transmission Channel Done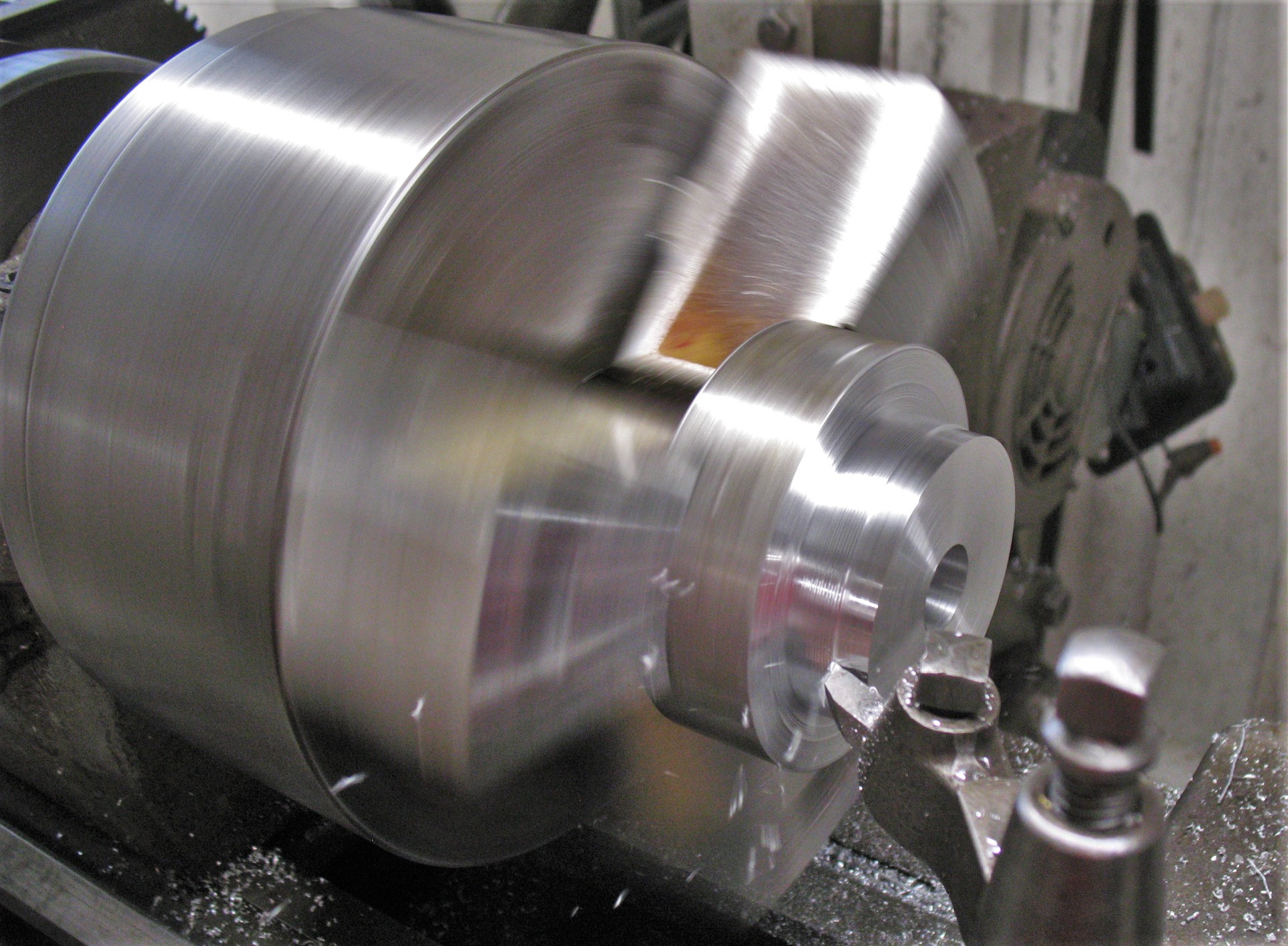 Made Bushings for Bearings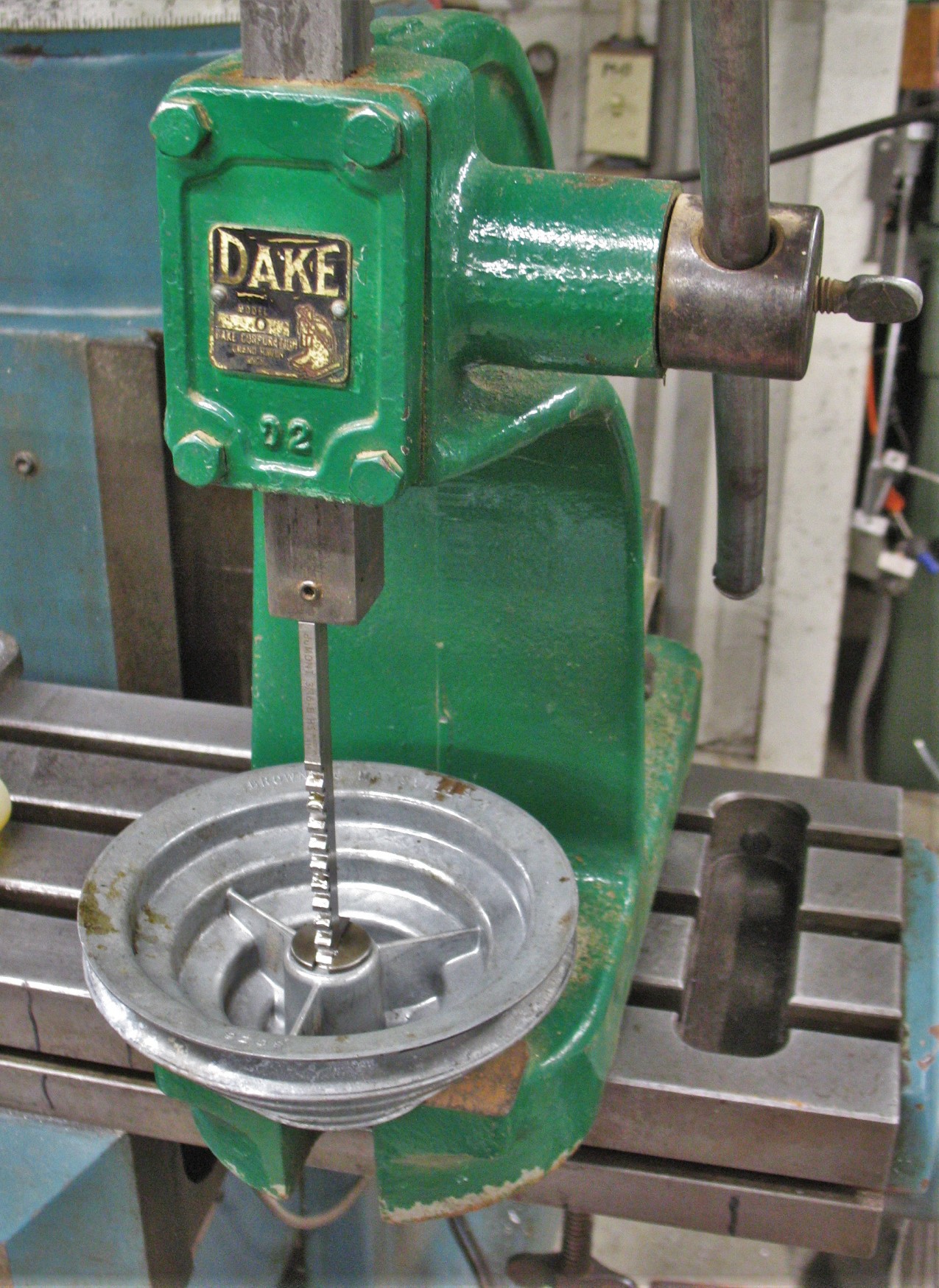 Broached all the Pulleys, Threaded and put Key Ways in Transmission Shaft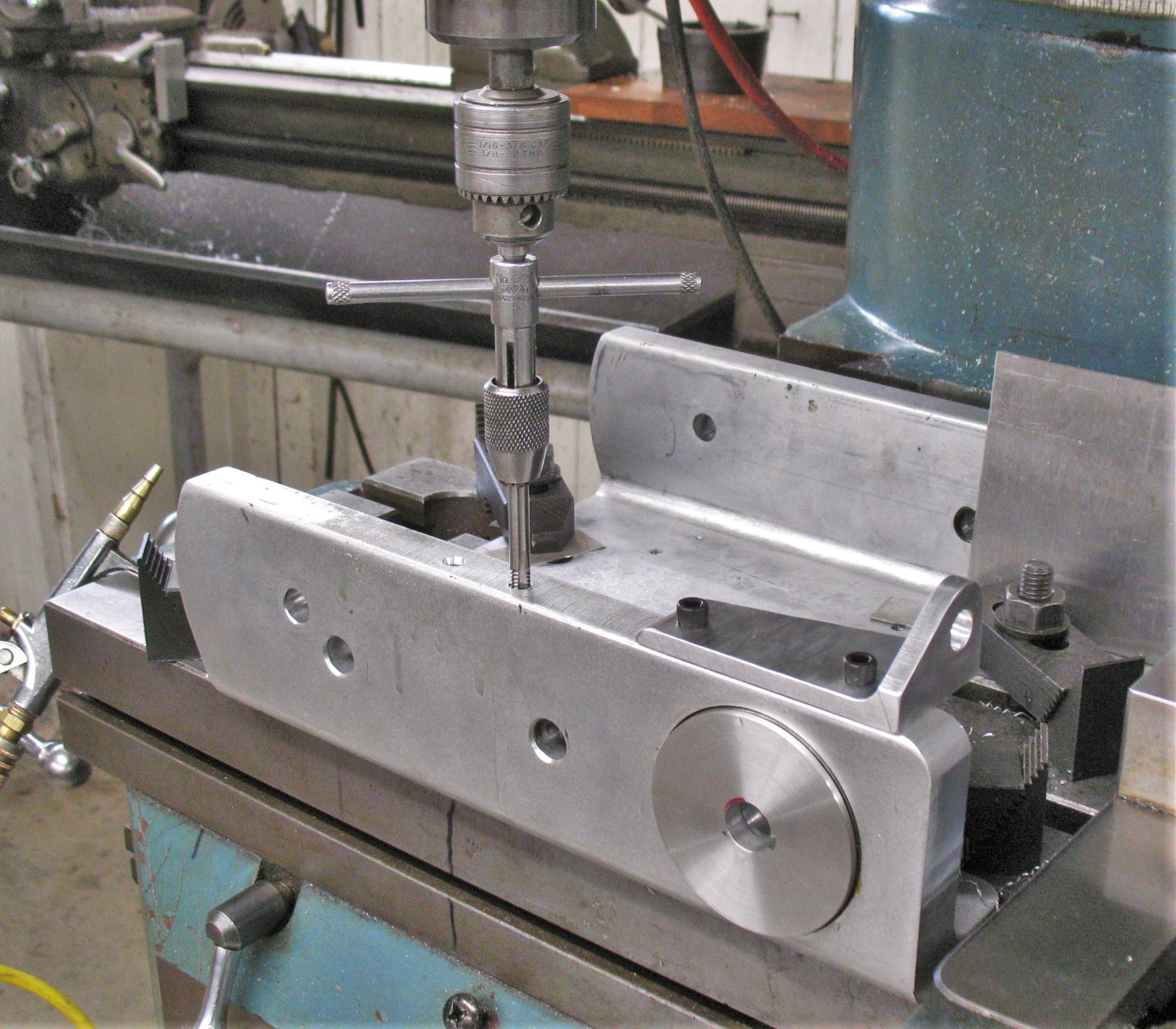 Drilled and Tapped Holes in Motor Mount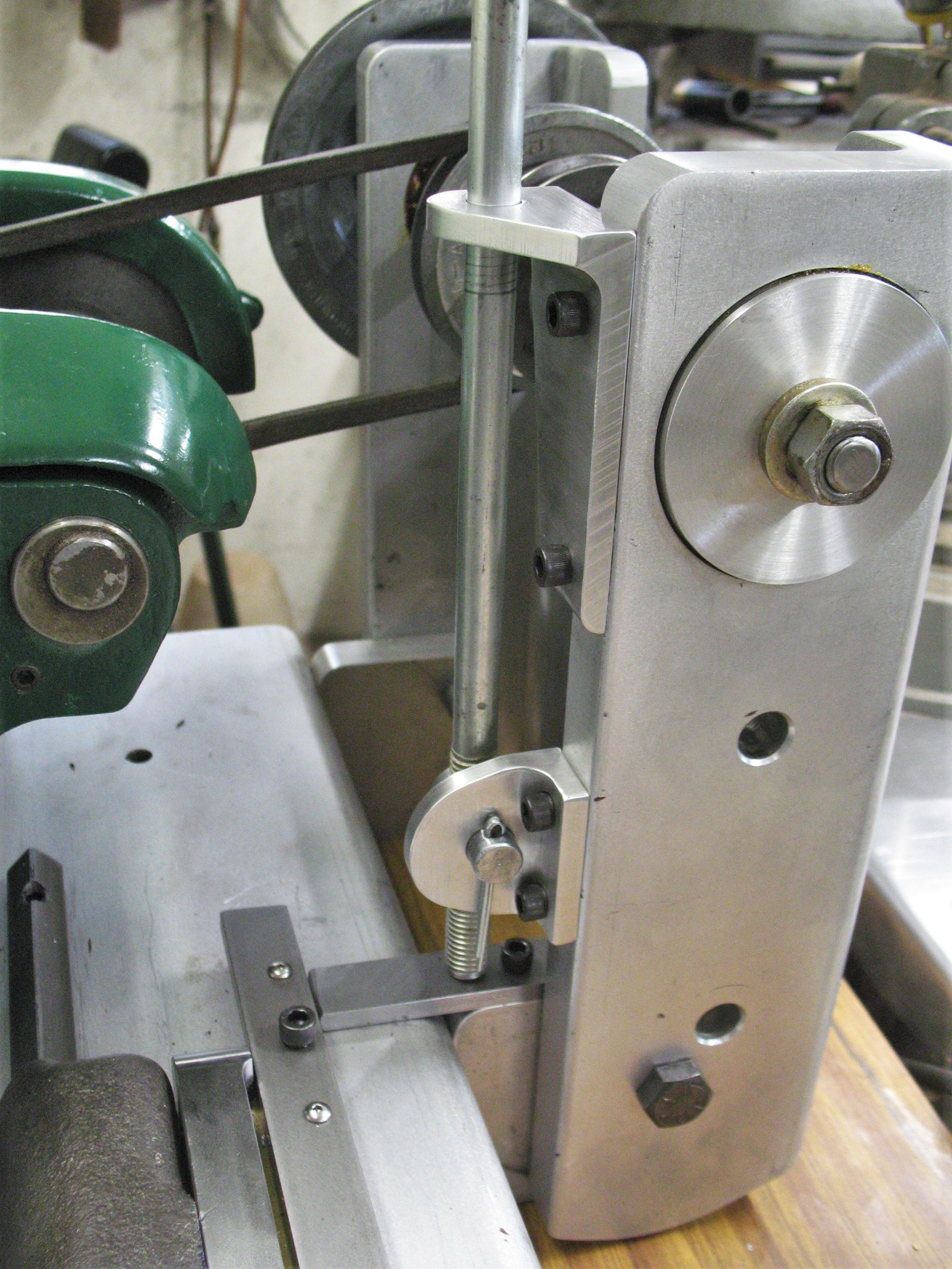 Made Parts for Belt Tensioner and Installed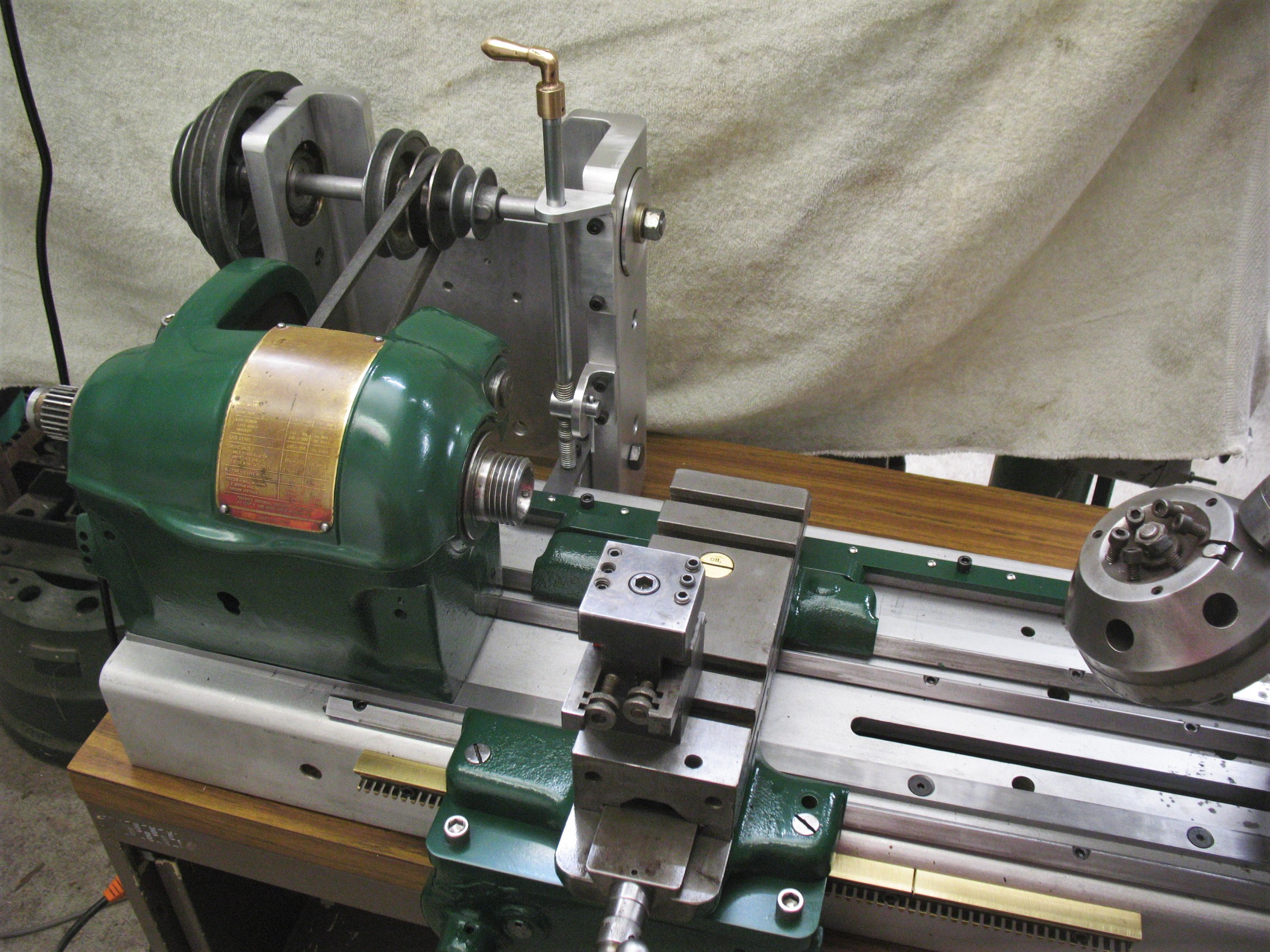 Cleaned and Painted Carriage and Installed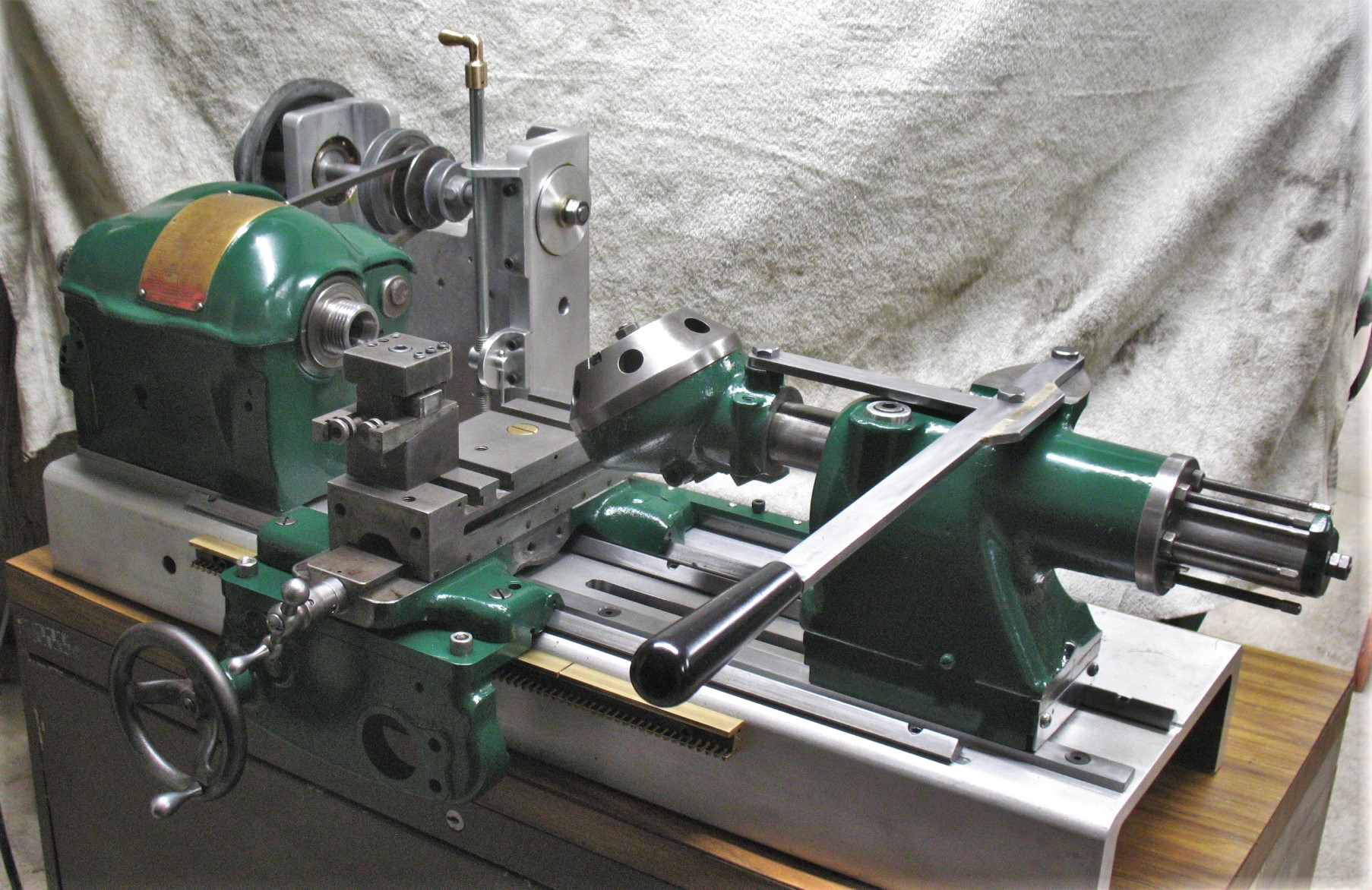 Cleaned, Painted and Installed Tail Turret
Mounted Motor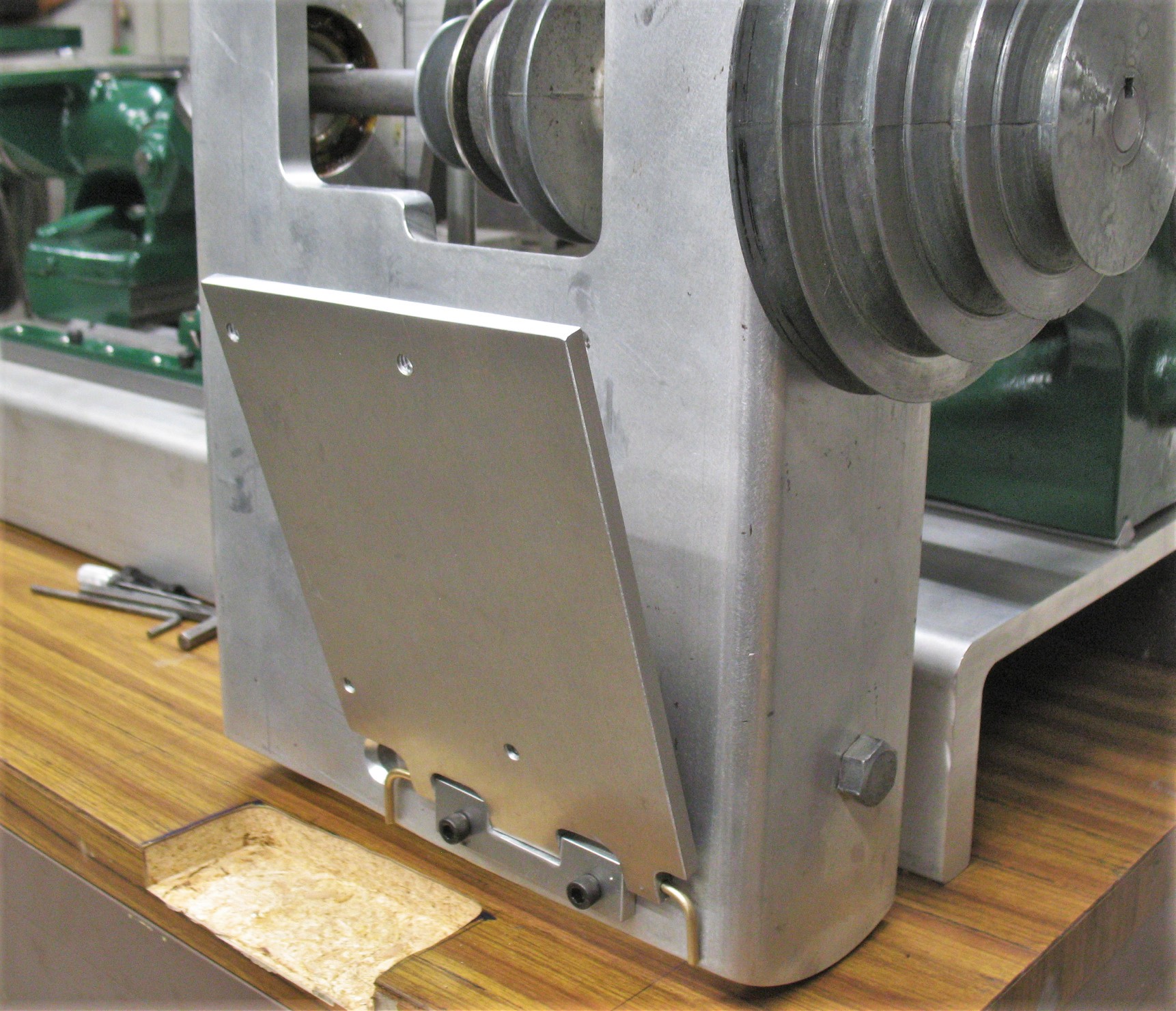 Motor Belt Tensioner Started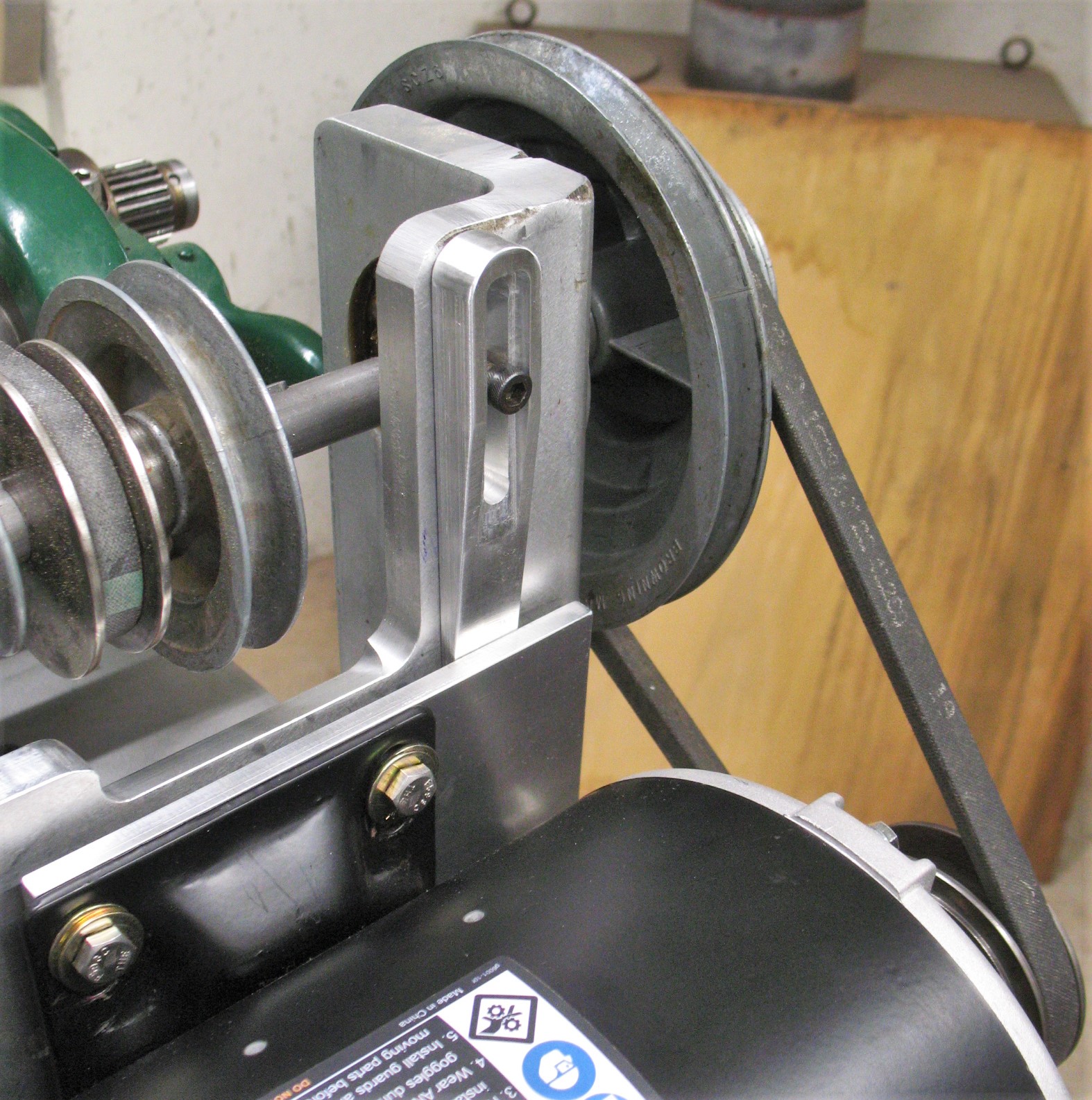 Finished Motor Belt Tensioner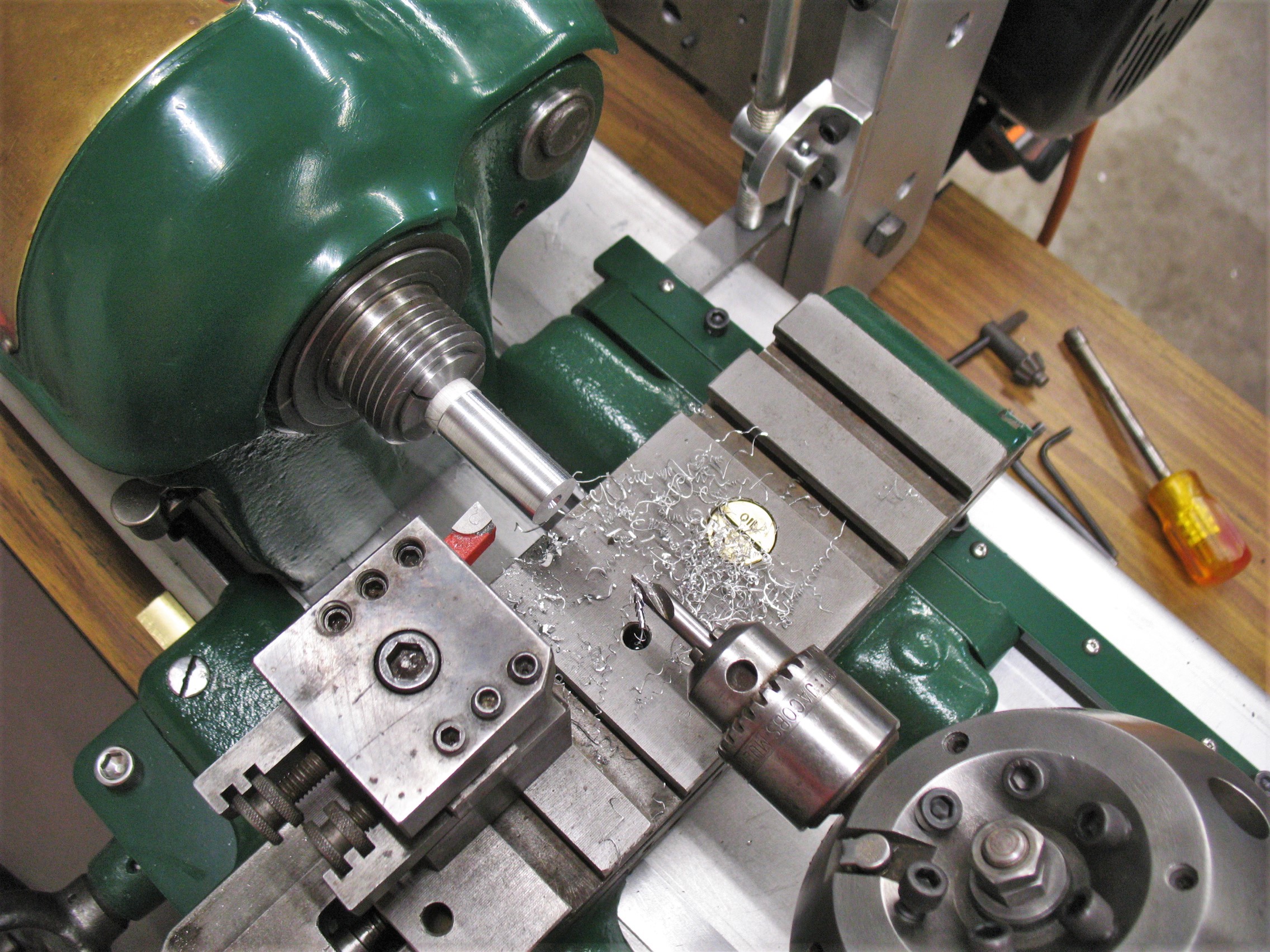 Wired Motor. Made Chips!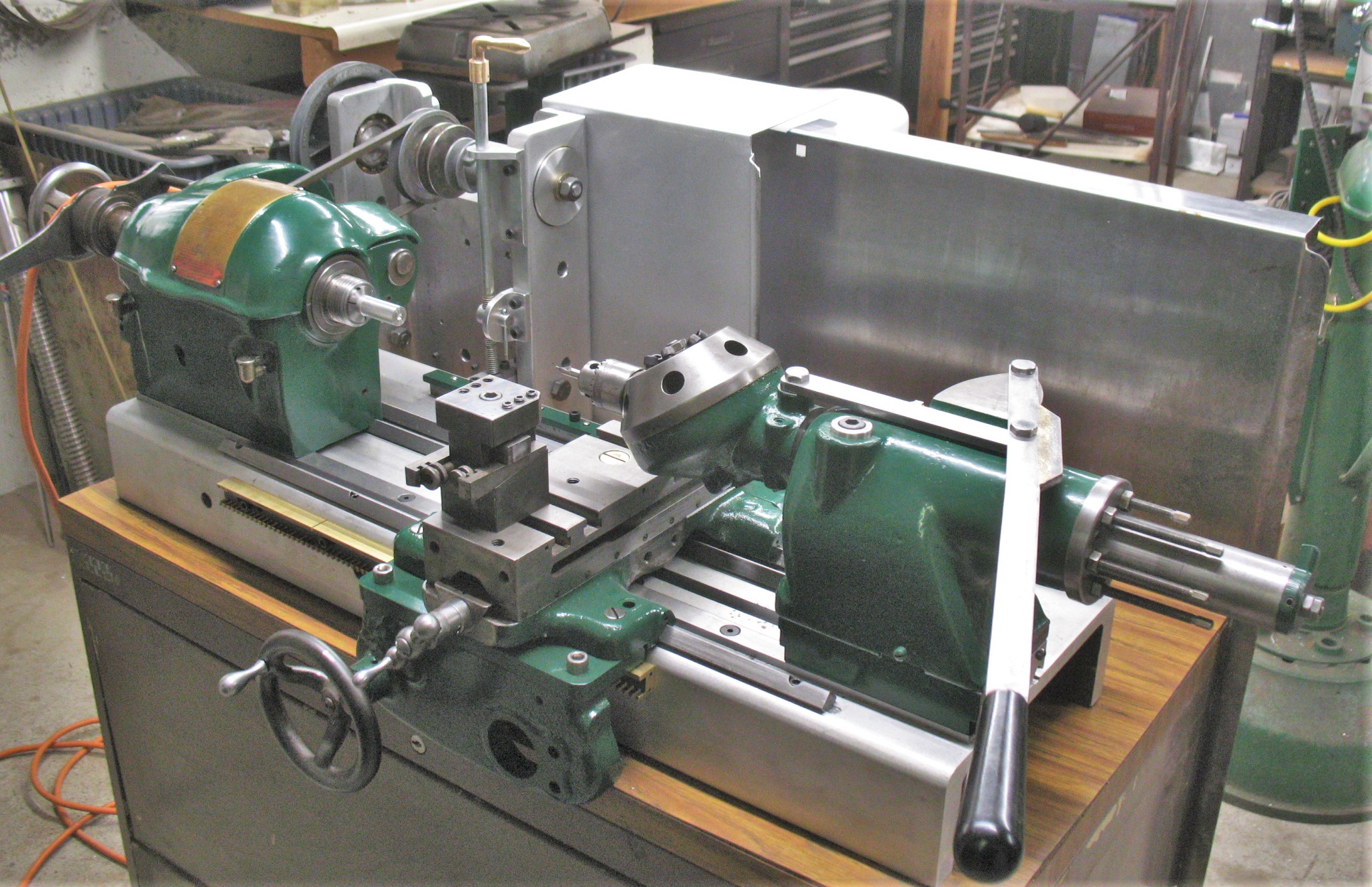 Worked on Chip/Splash Guard for Motor Air Intake Fan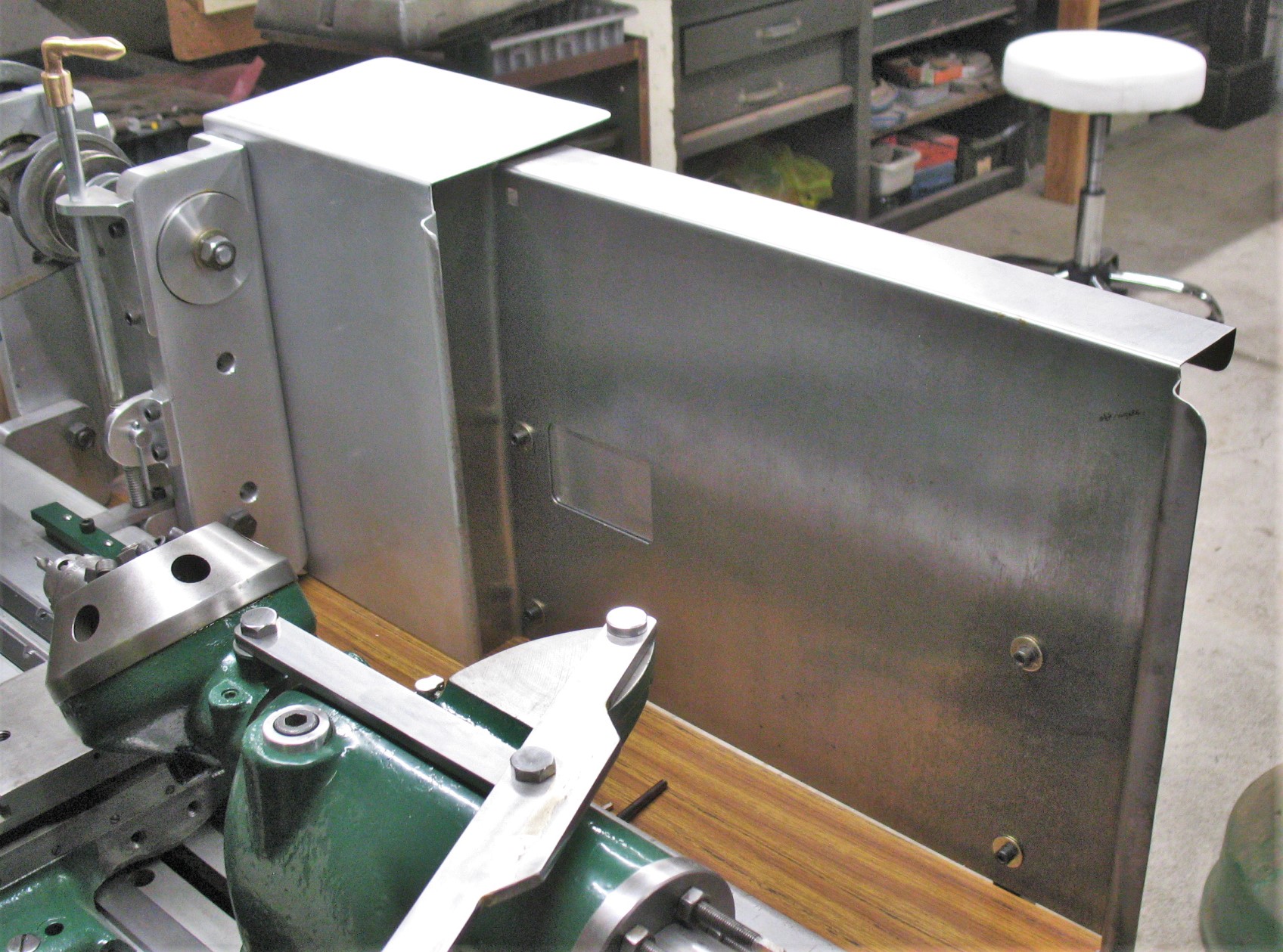 More Work on Chip Guard, Mounting Bars Installed and Hole for Cross Slide Removal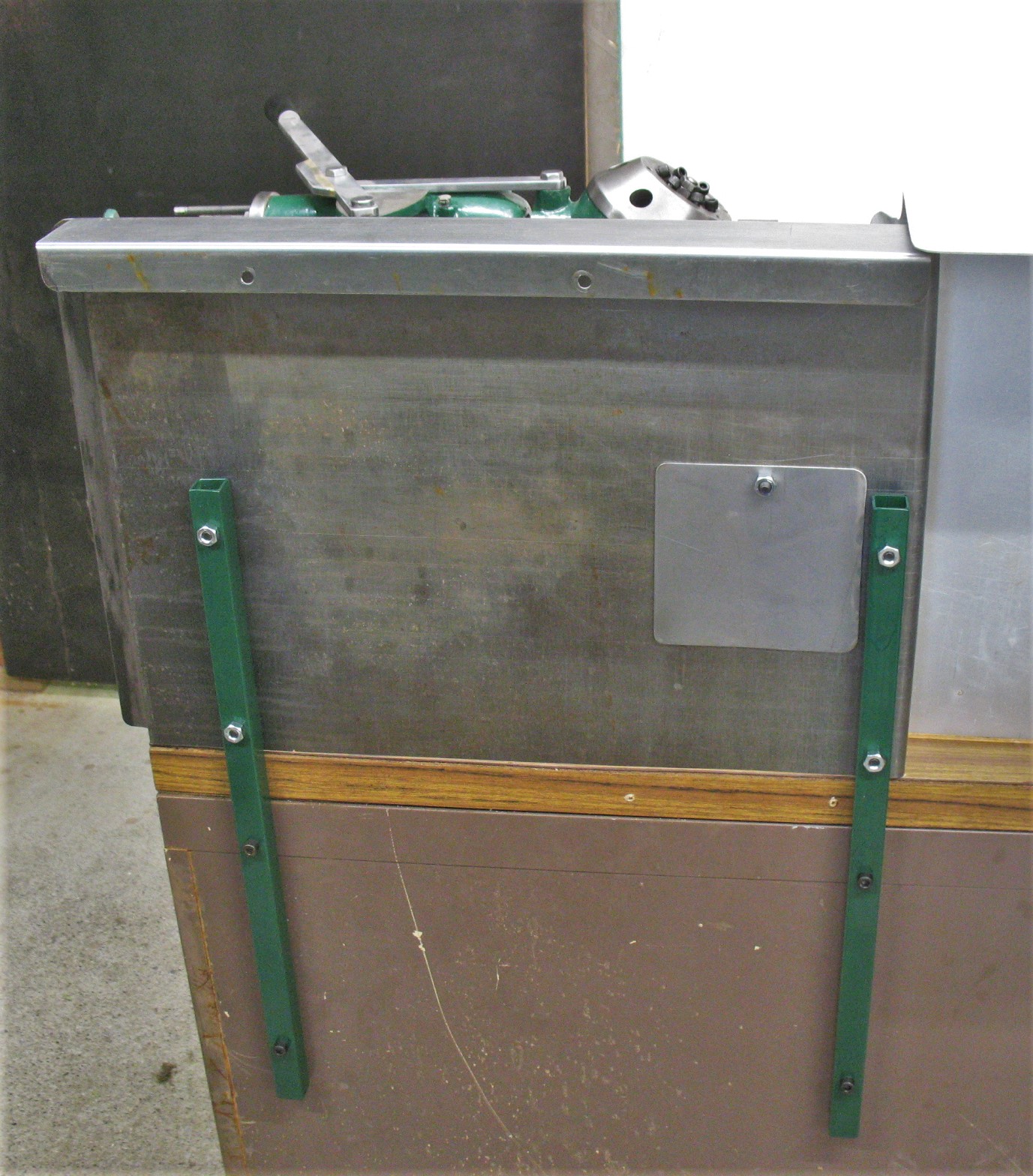 Back Side of Chip Guard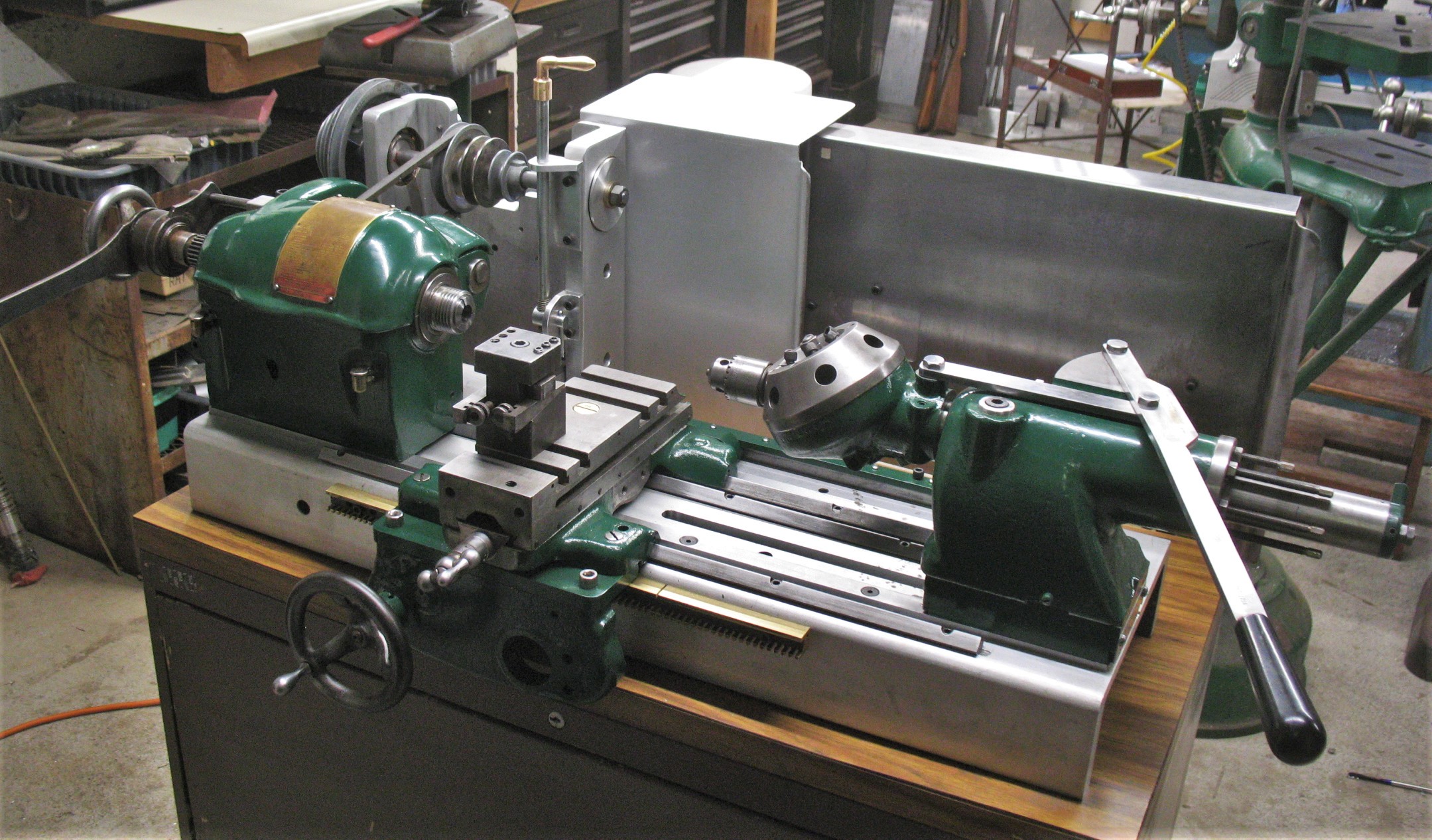 99% Done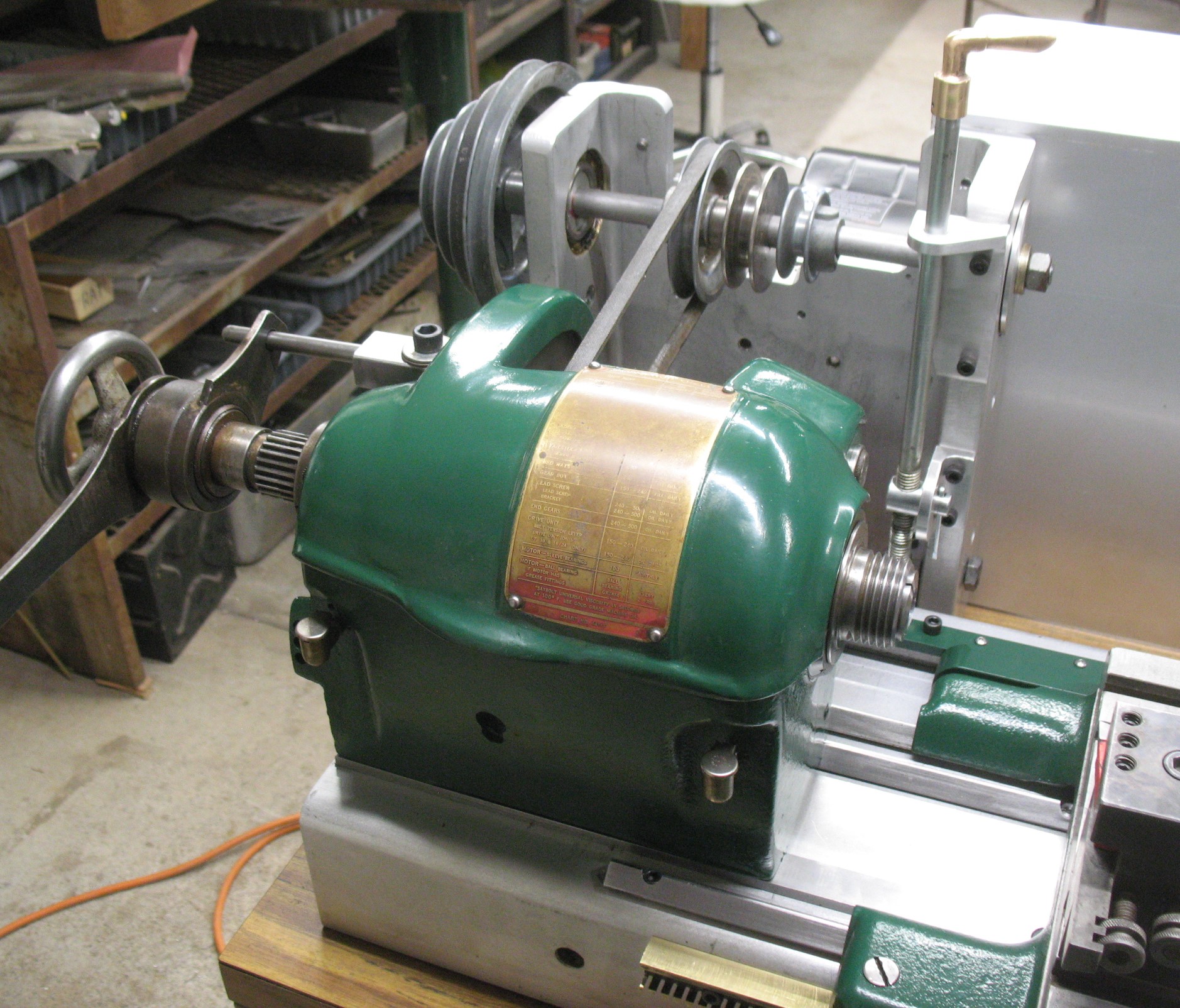 Head Stock and Transmission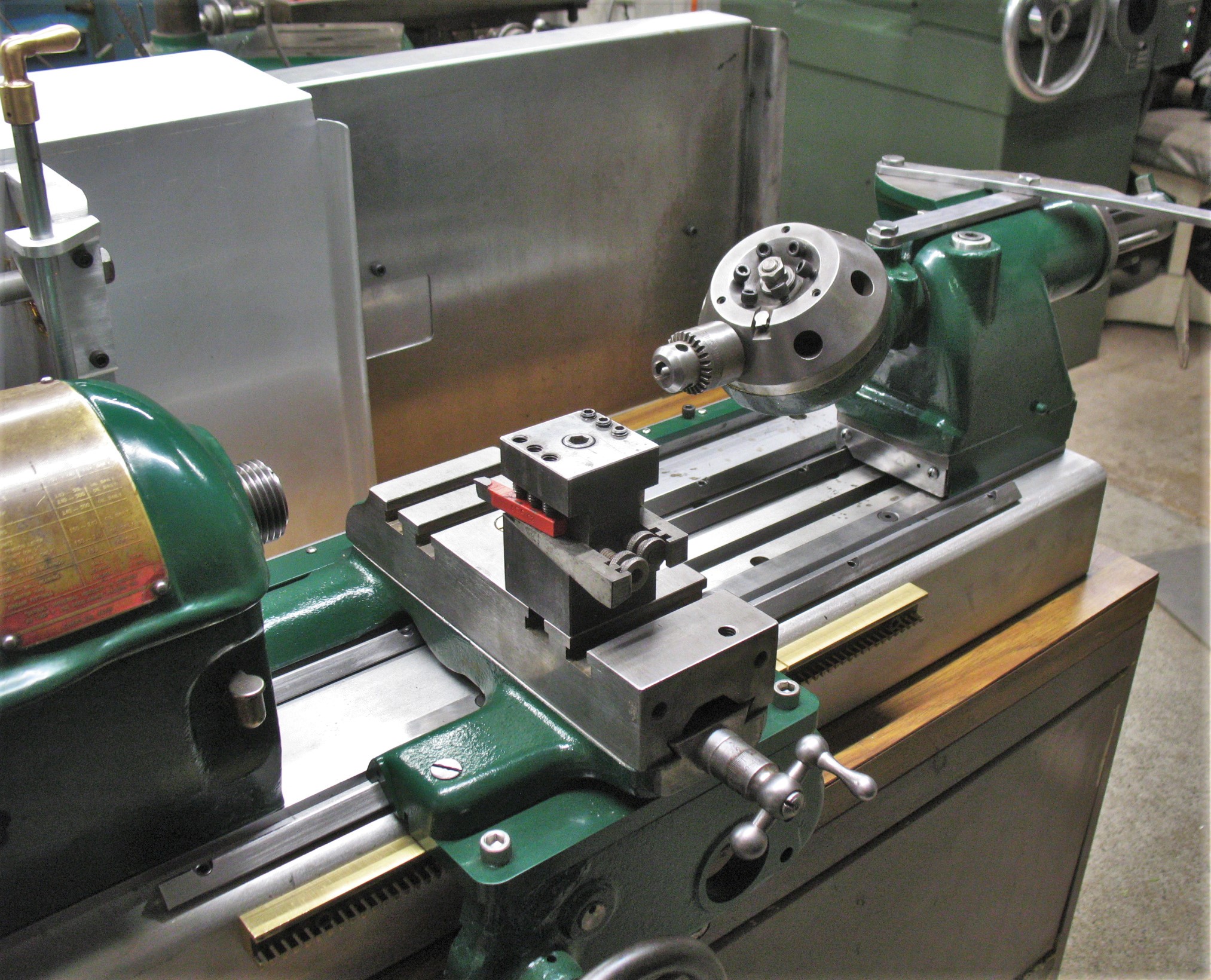 Carriage and Turret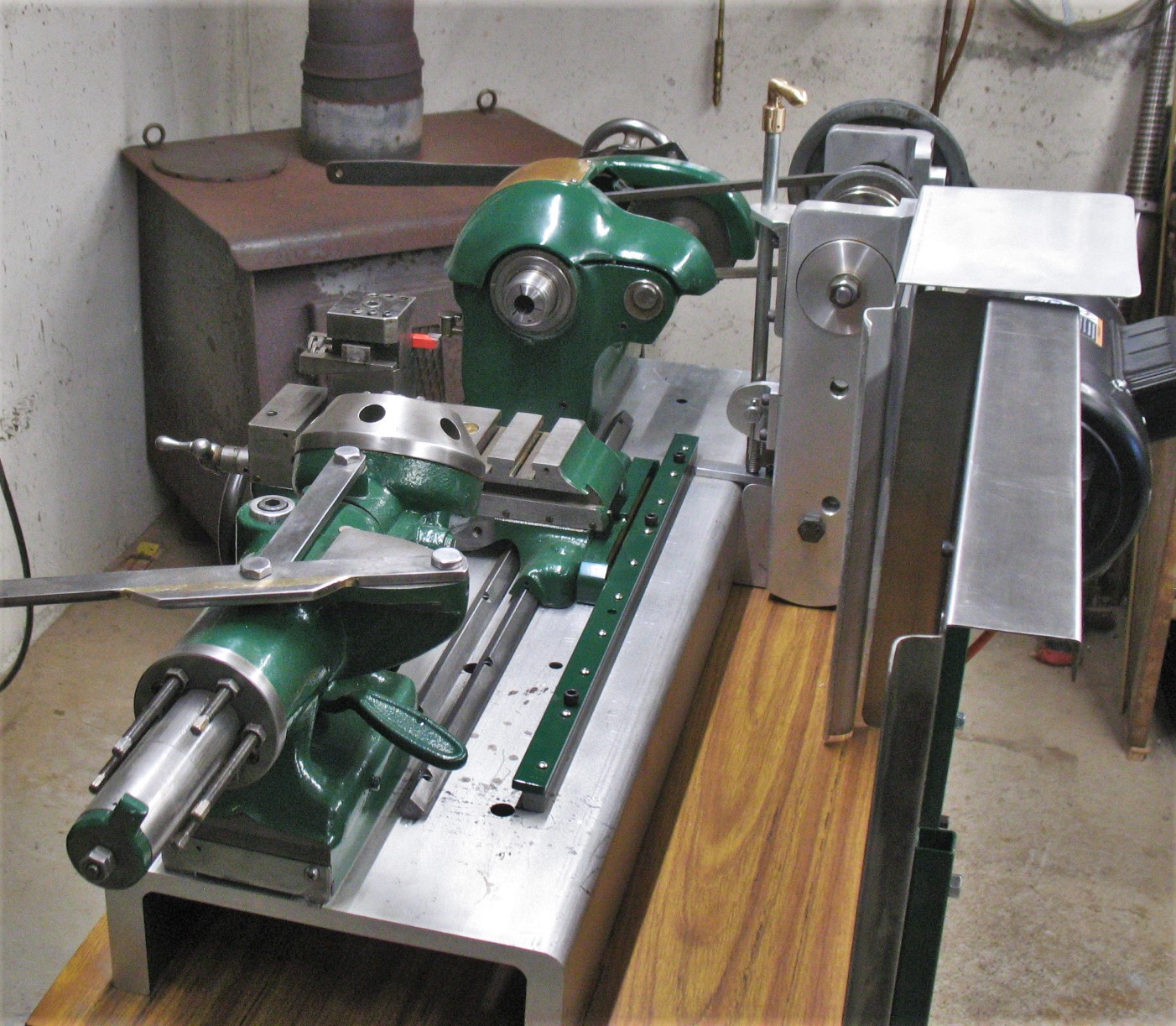 View from Tail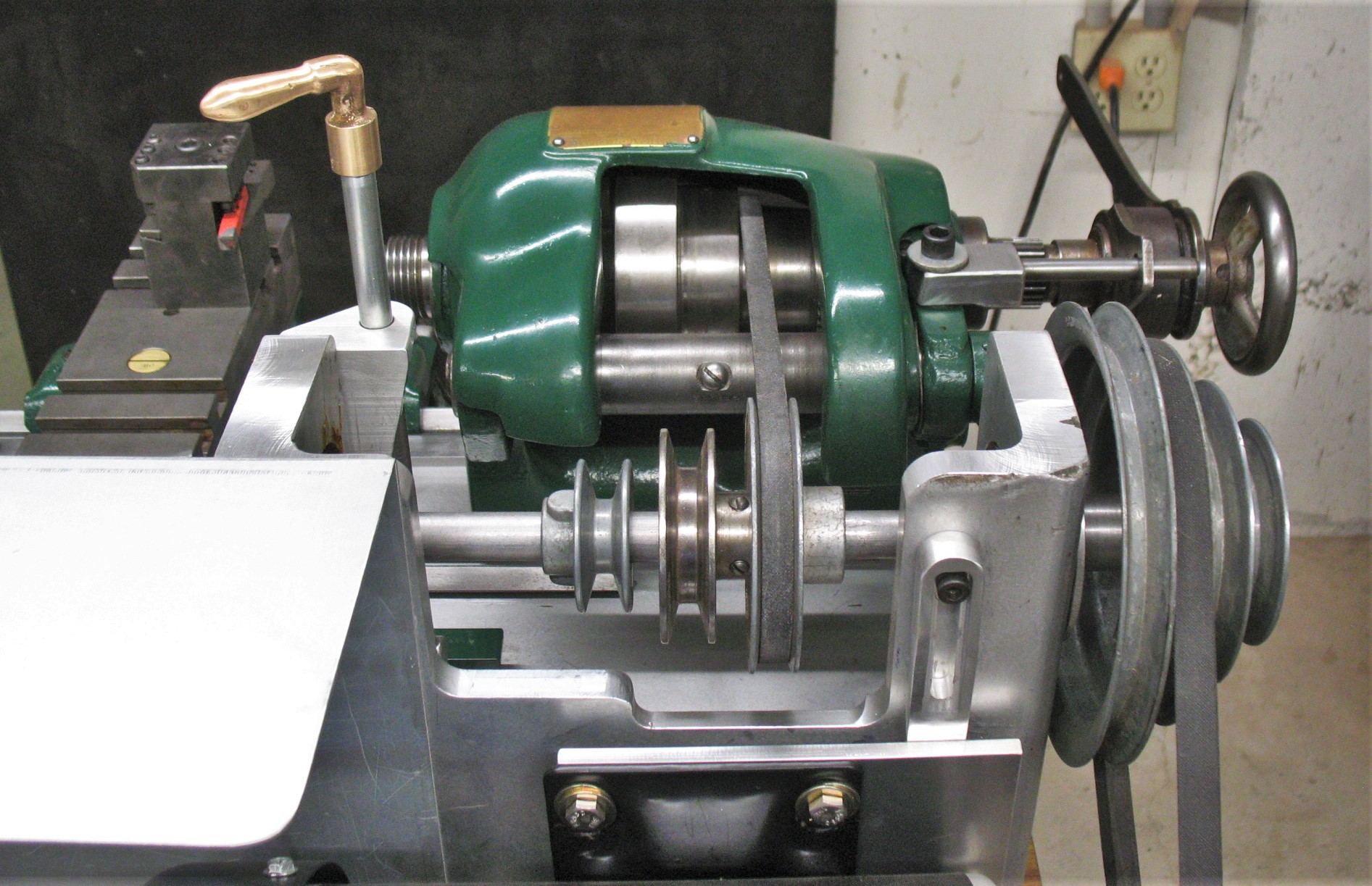 View from Back Side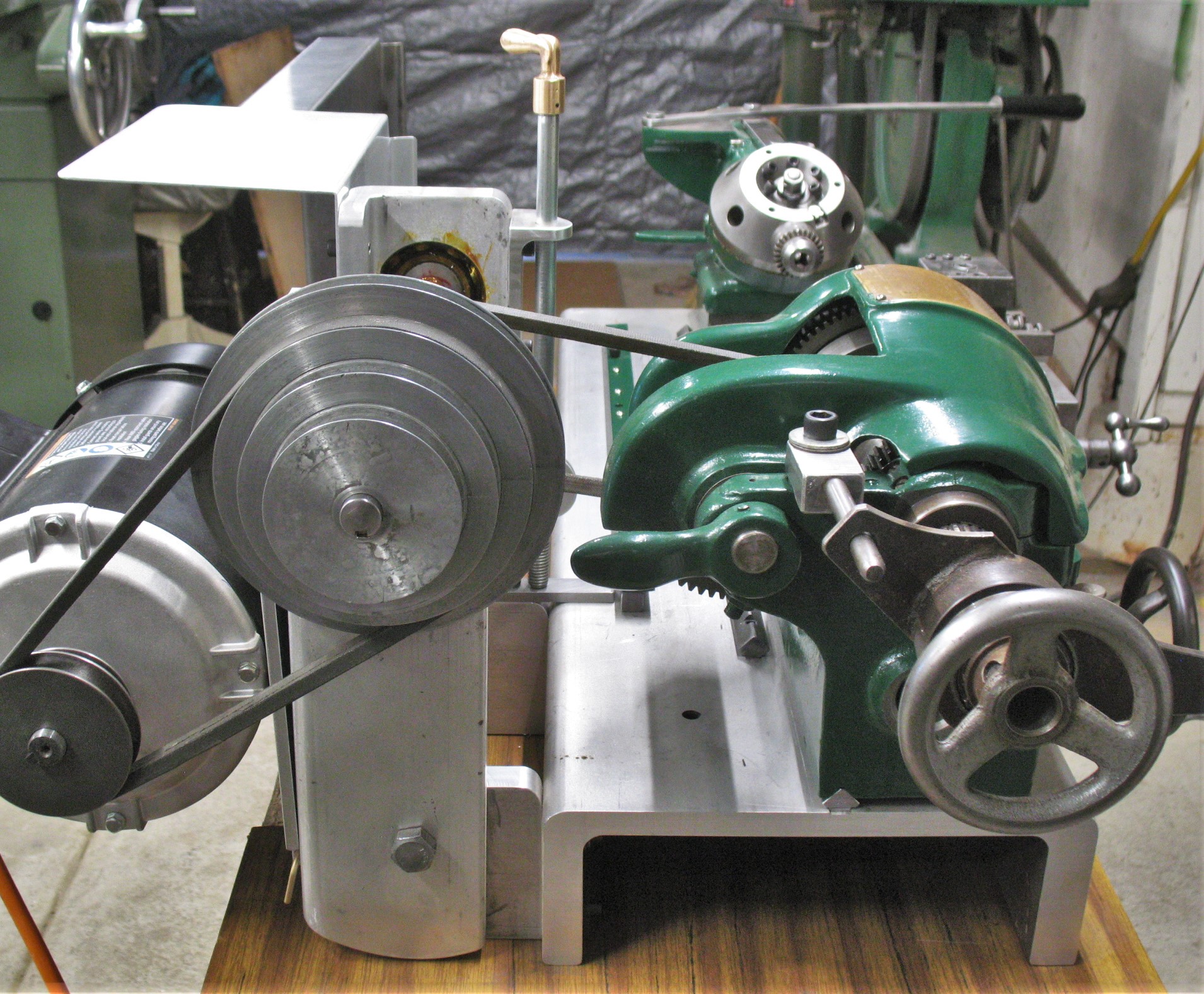 View from Head End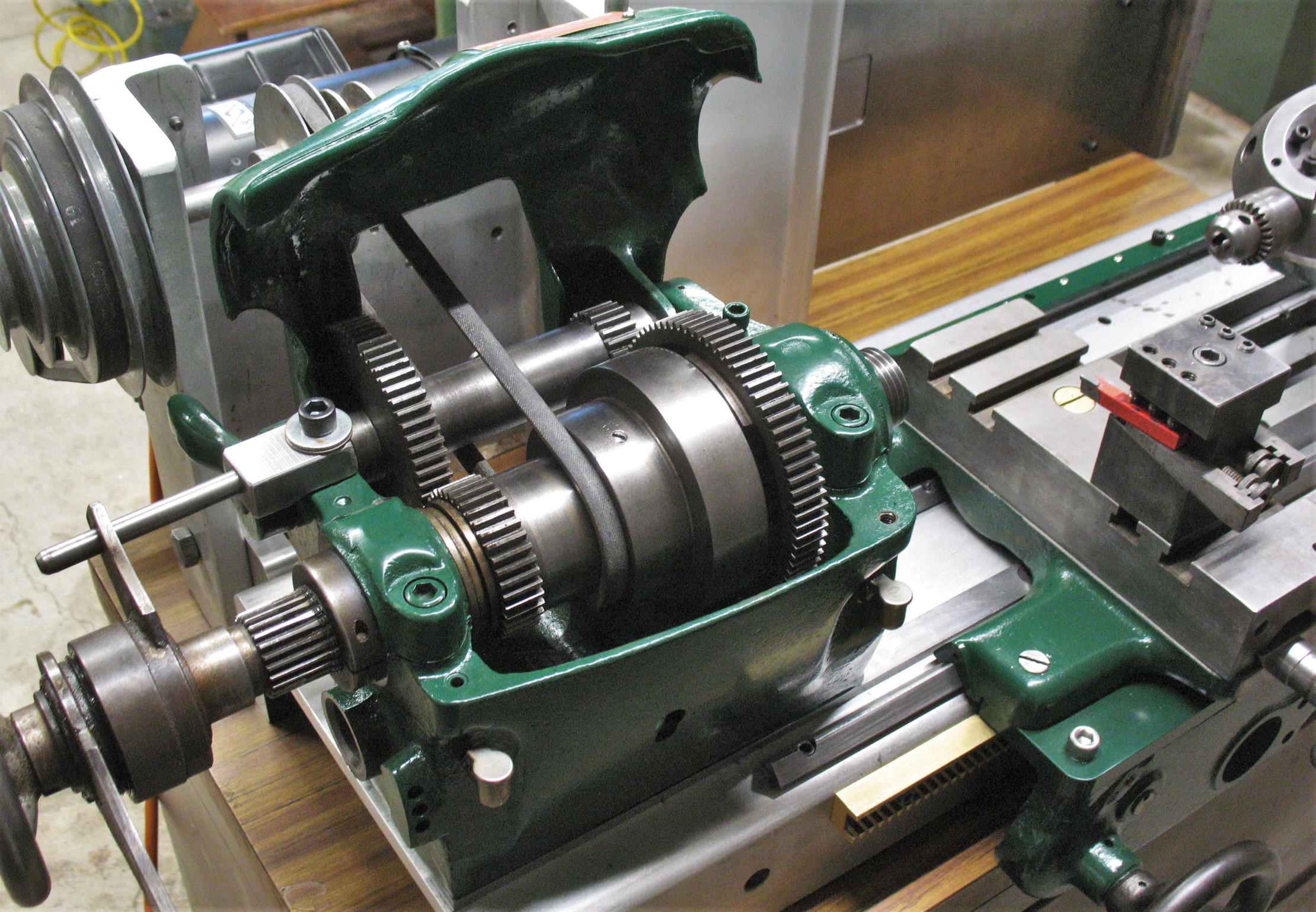 Head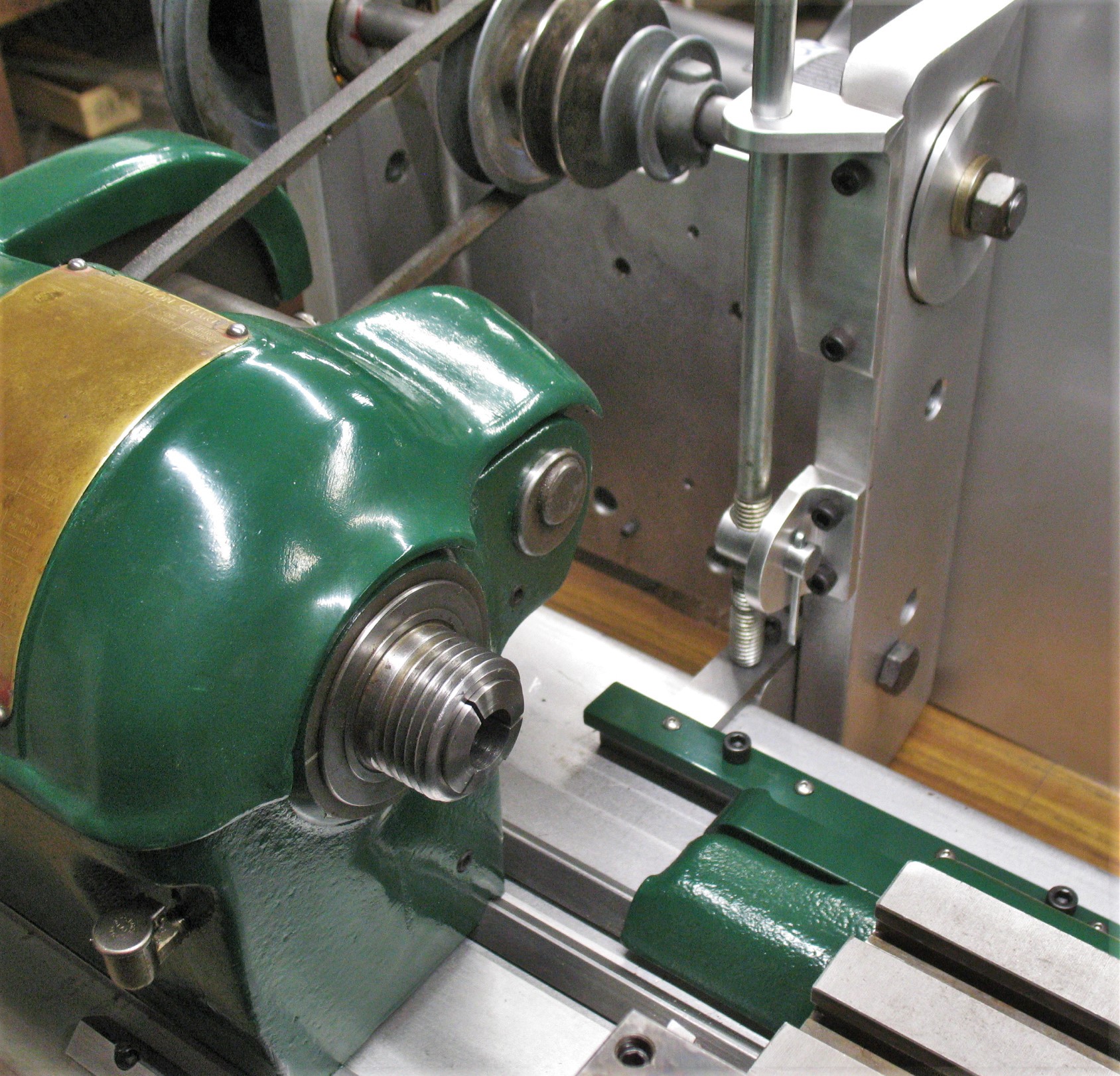 Nose View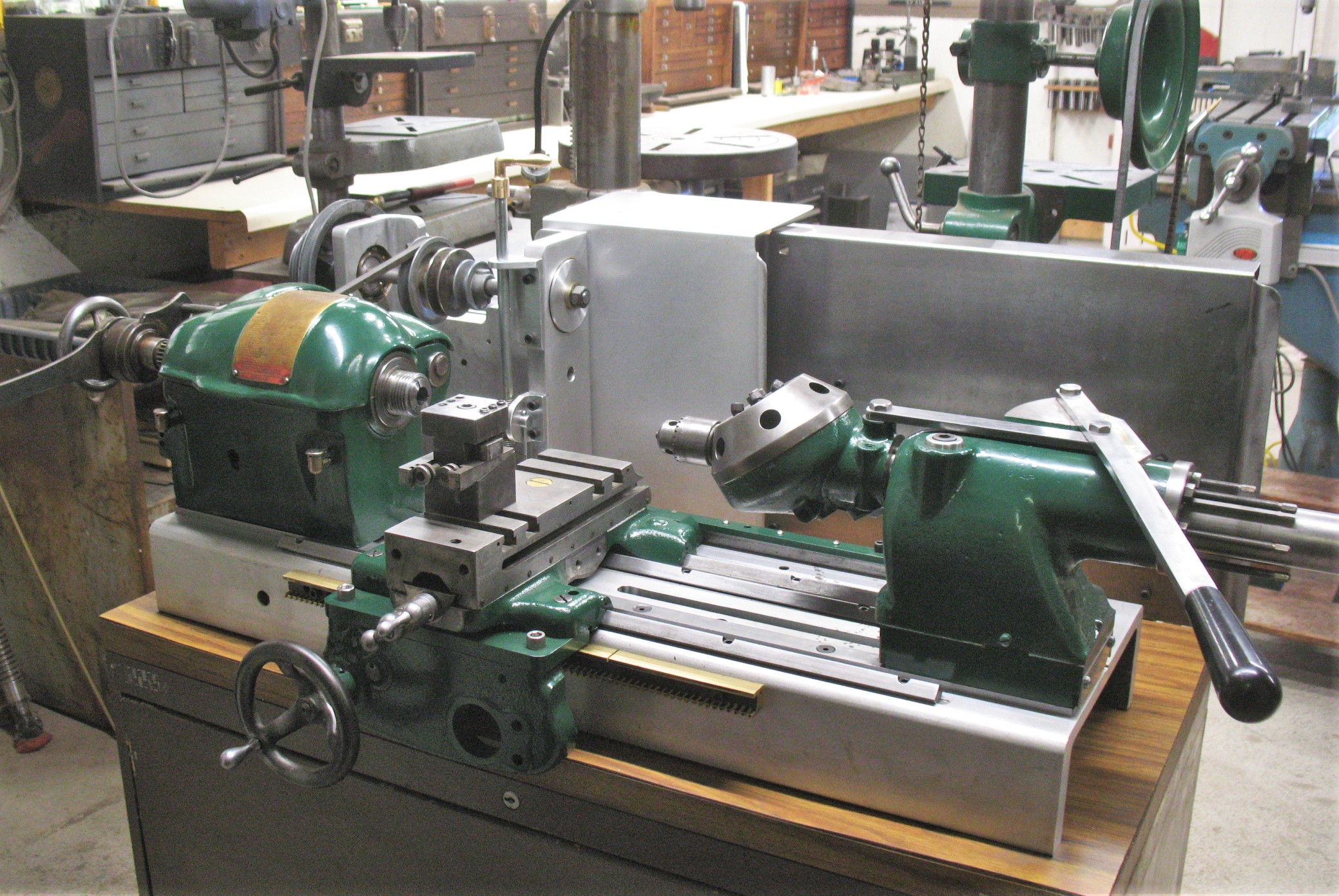 99% Finished Lathe Rebuild
45 Days Straight, 312 Hours and $474.00
Stared 1/26/2022 - Finished 3/12/2022