Tools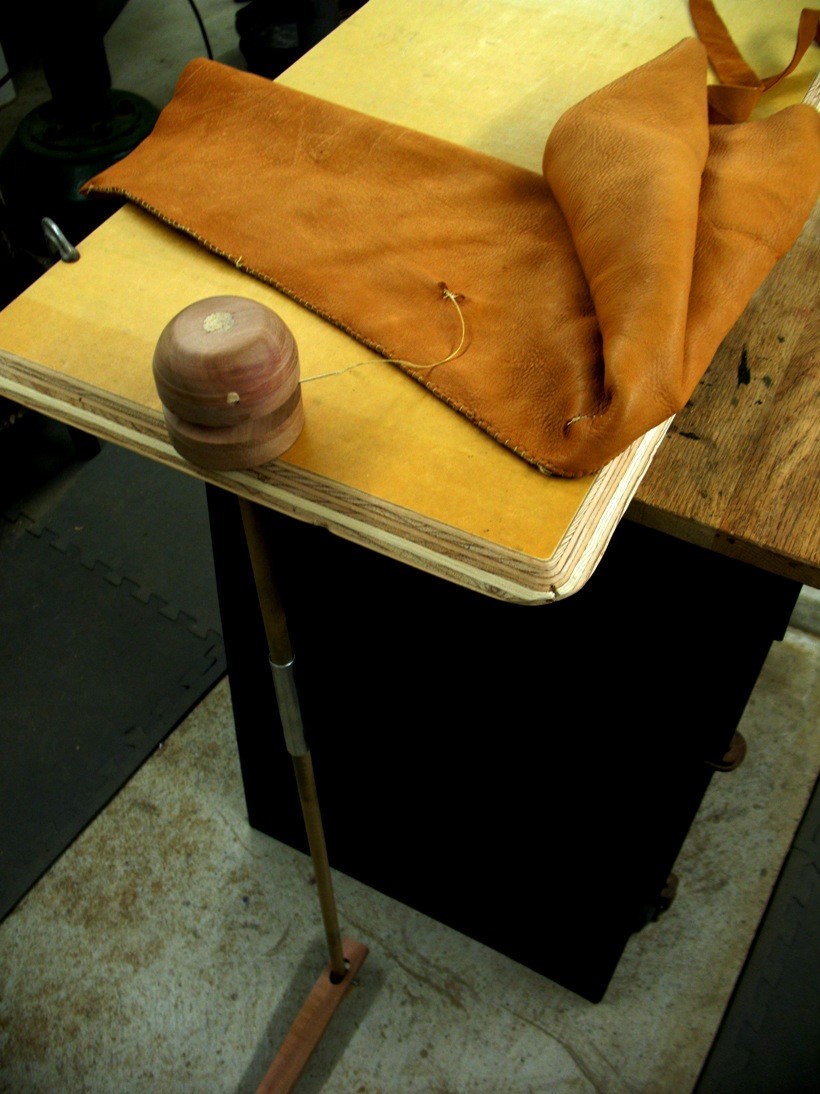 Since it is difficult for me to pull the needle through
I made a clamp that grabs the needle and I can pull the leather off
and over the sinew. I push the needle through the leather and place
the needle in the clamp and step down holding the needle. This speeds
up the sewing and saves on my hands and fingers.
I made this clamp over 35 years ago and use it all the time, as you can see.
The Zyliss vice has made my life easier, I have two.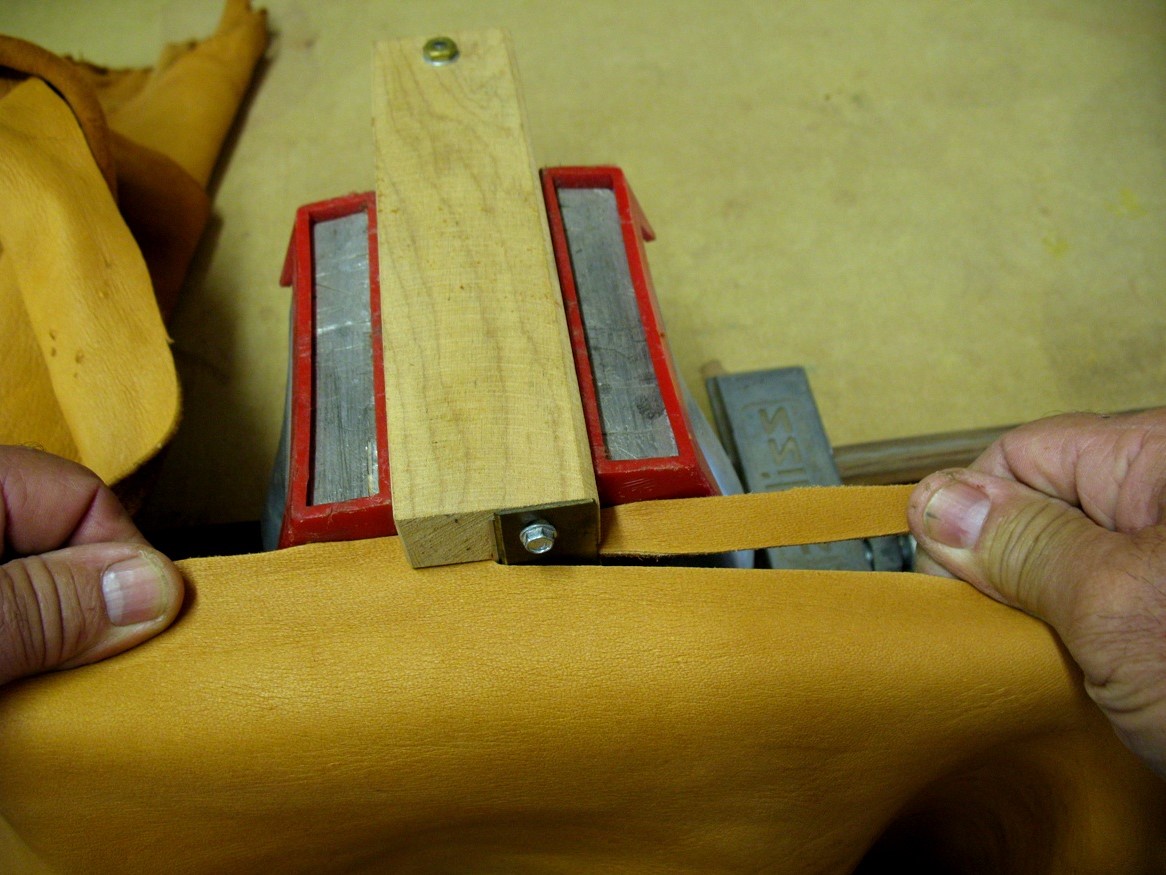 Here is a razor blade attached to two boards (one not seen below), that cuts lace.
Adjust the boards in and out for size.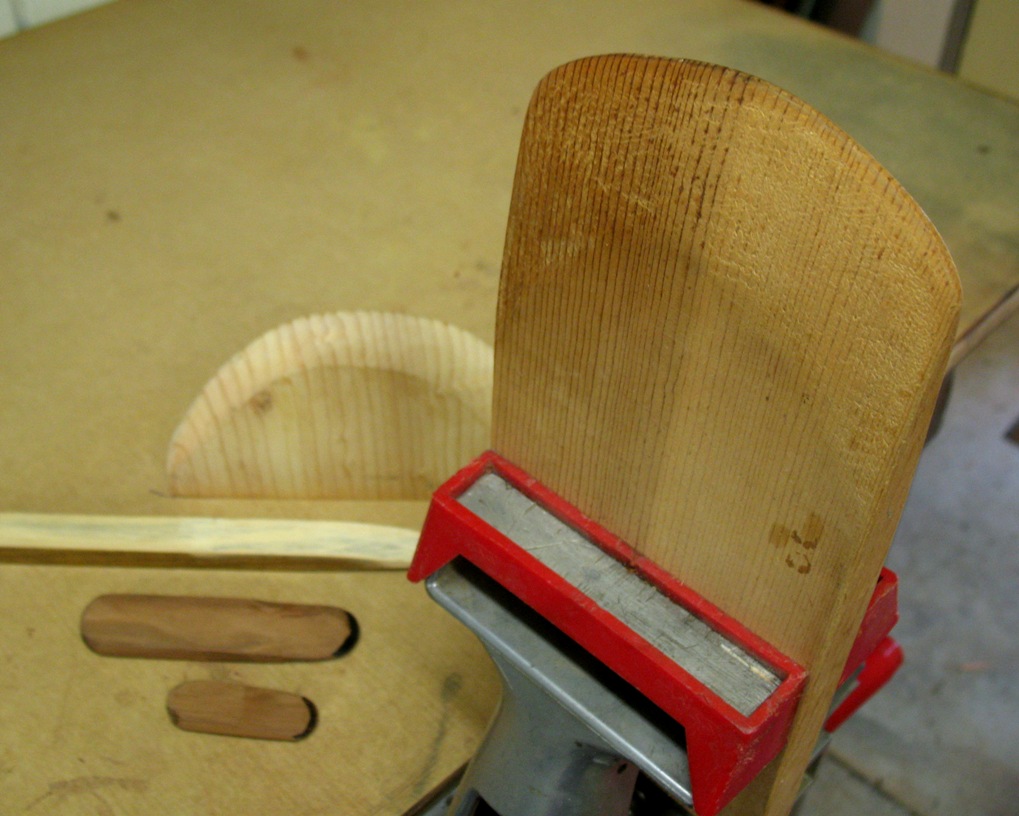 Flat boards for stretching raw hide and leather.