PC BOARD DRILL PRESS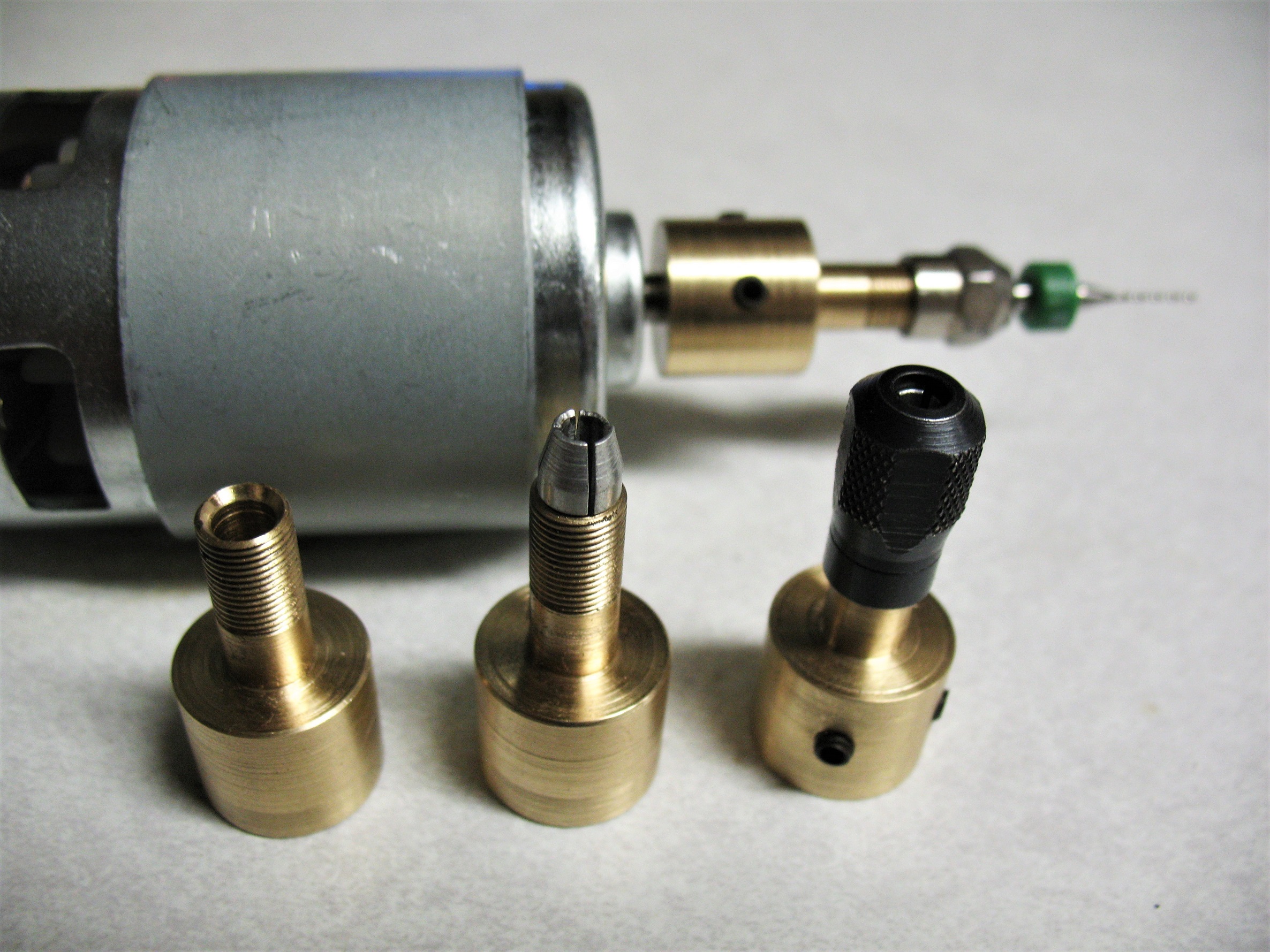 Motor 775, 12v 10K RPM, Home made Collet using Dremmel.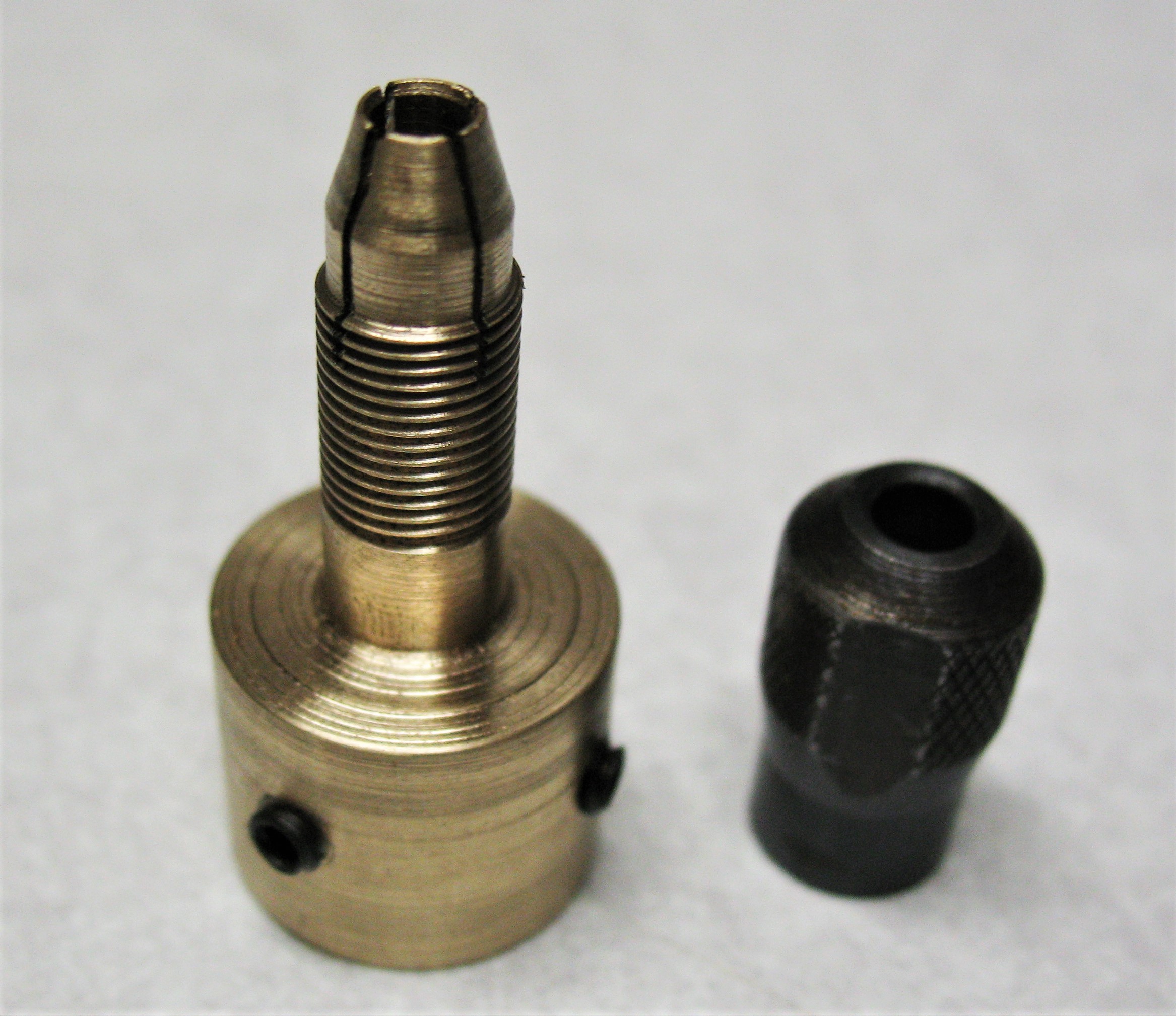 Two piece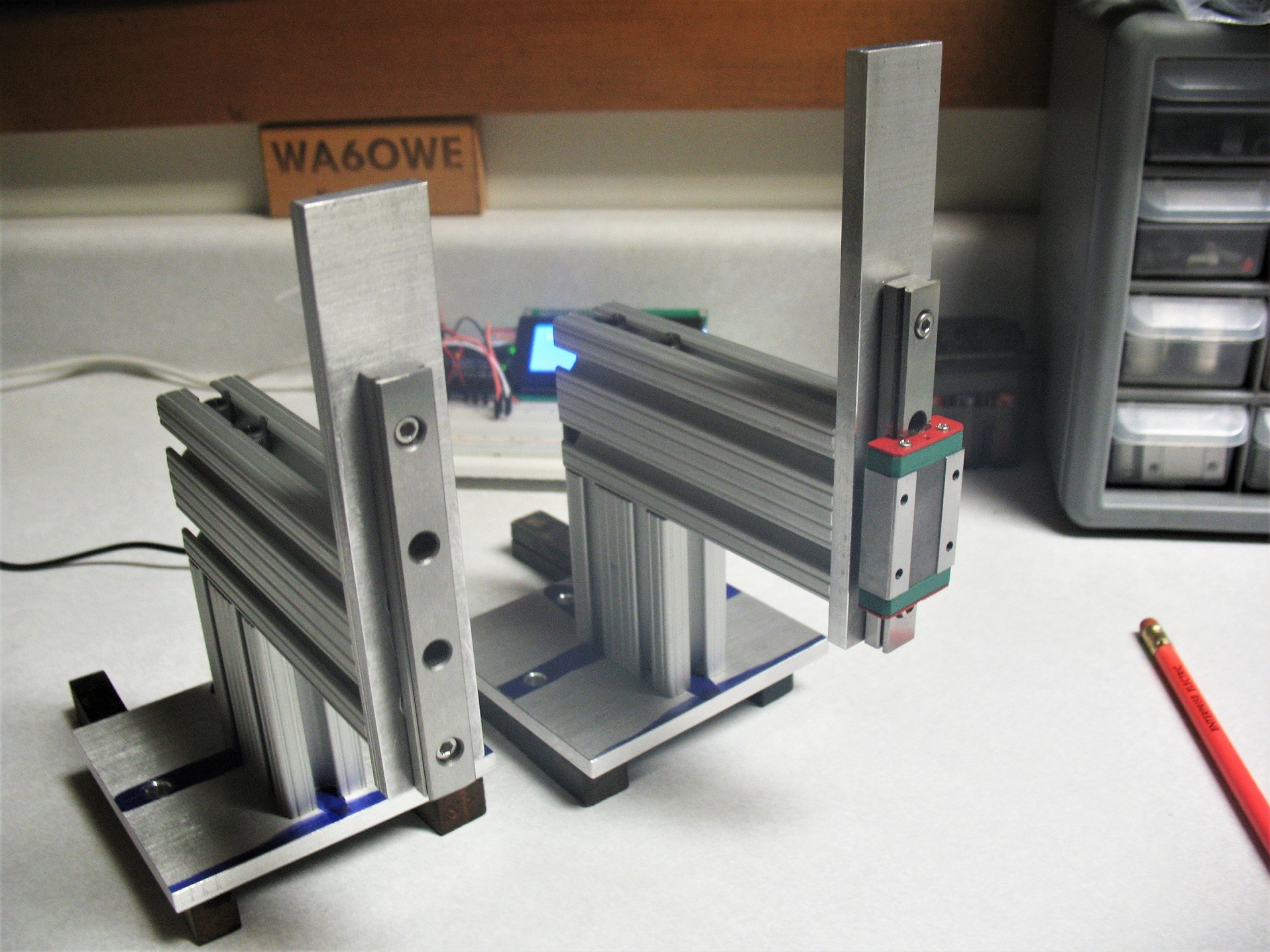 1 x 2 inch Aluminum Tubing and 1/4 plate 12mm rail and glide.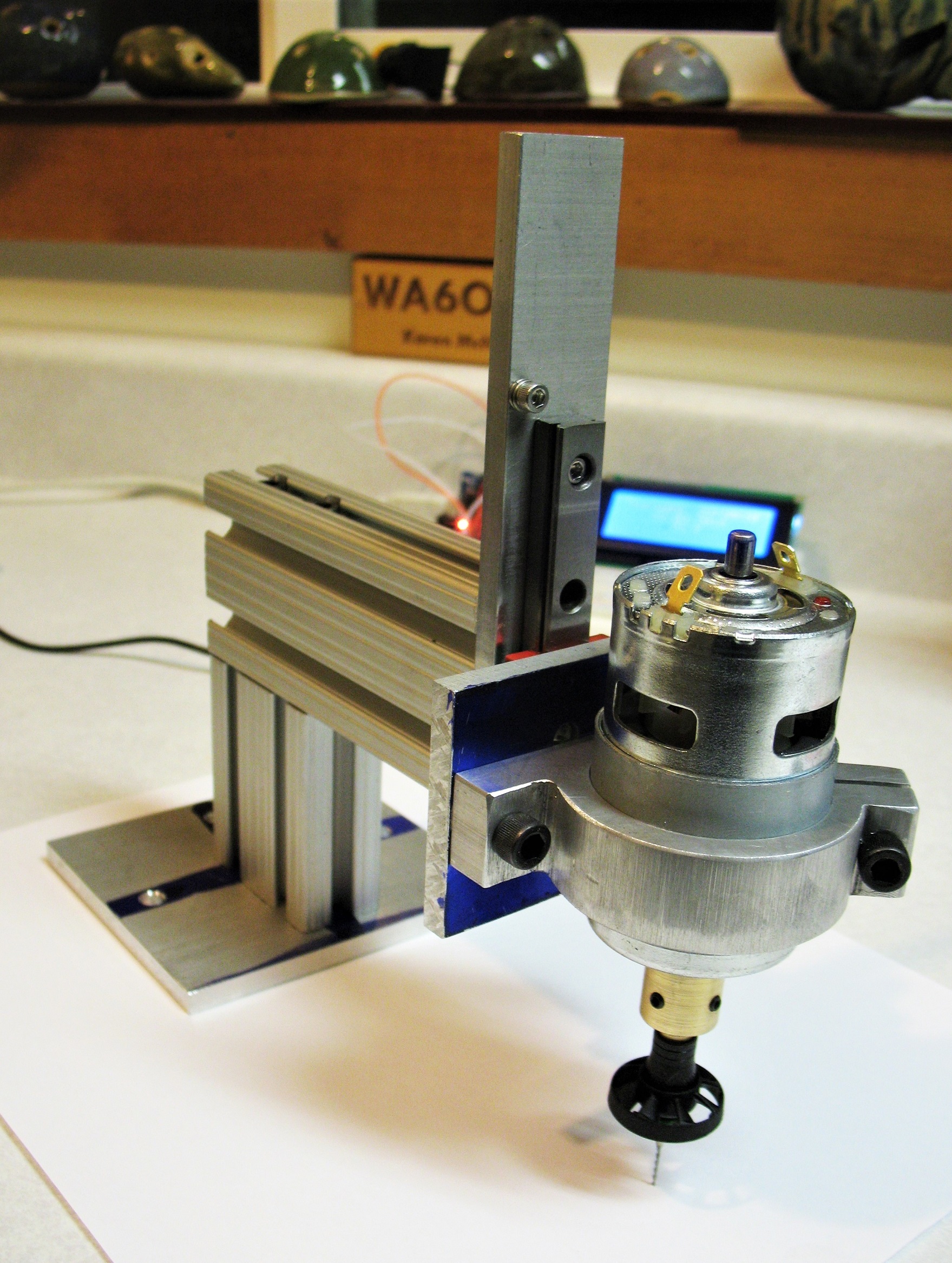 Motor Clamp and Fan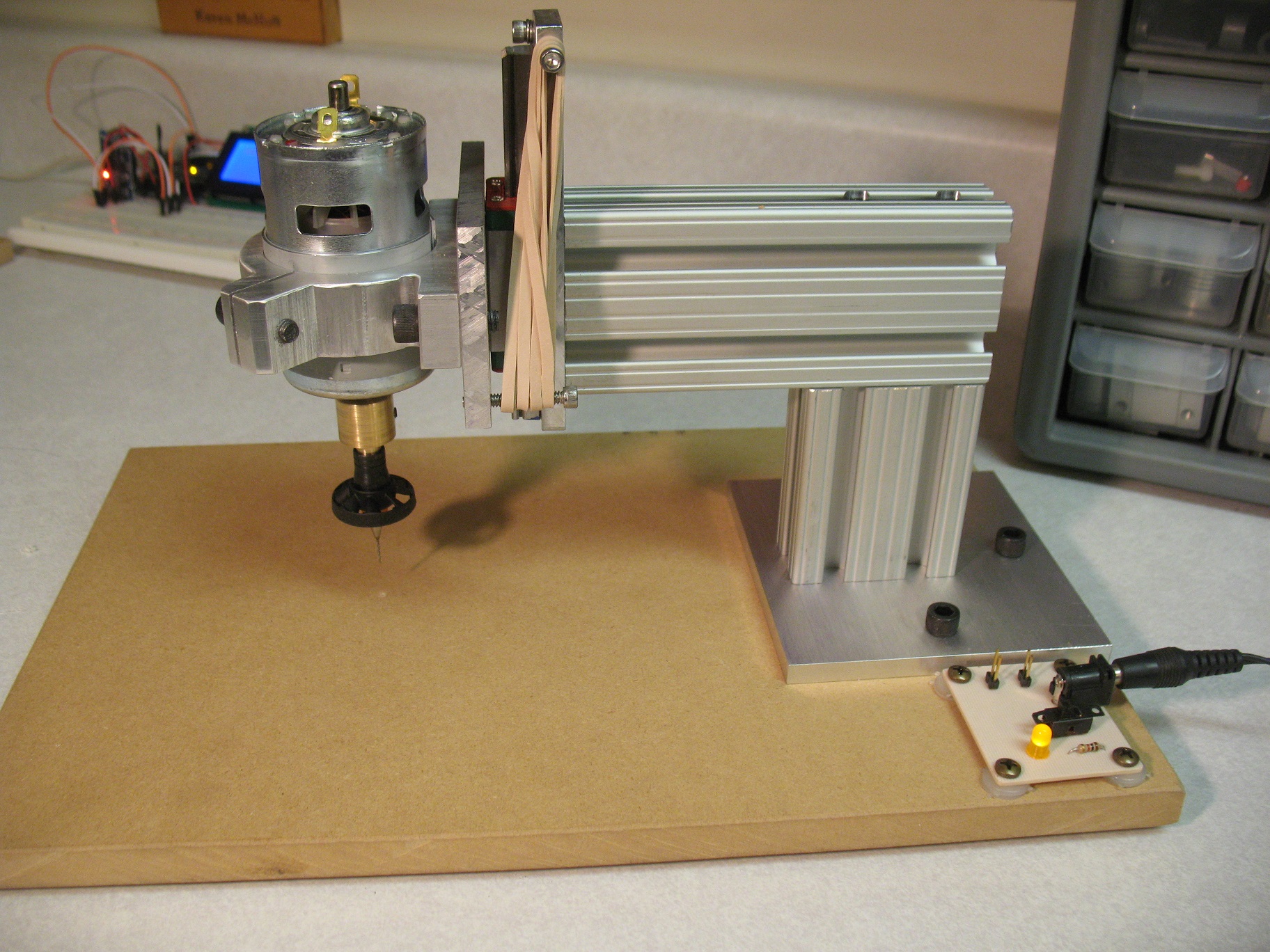 Rubber Bands and Power Switch.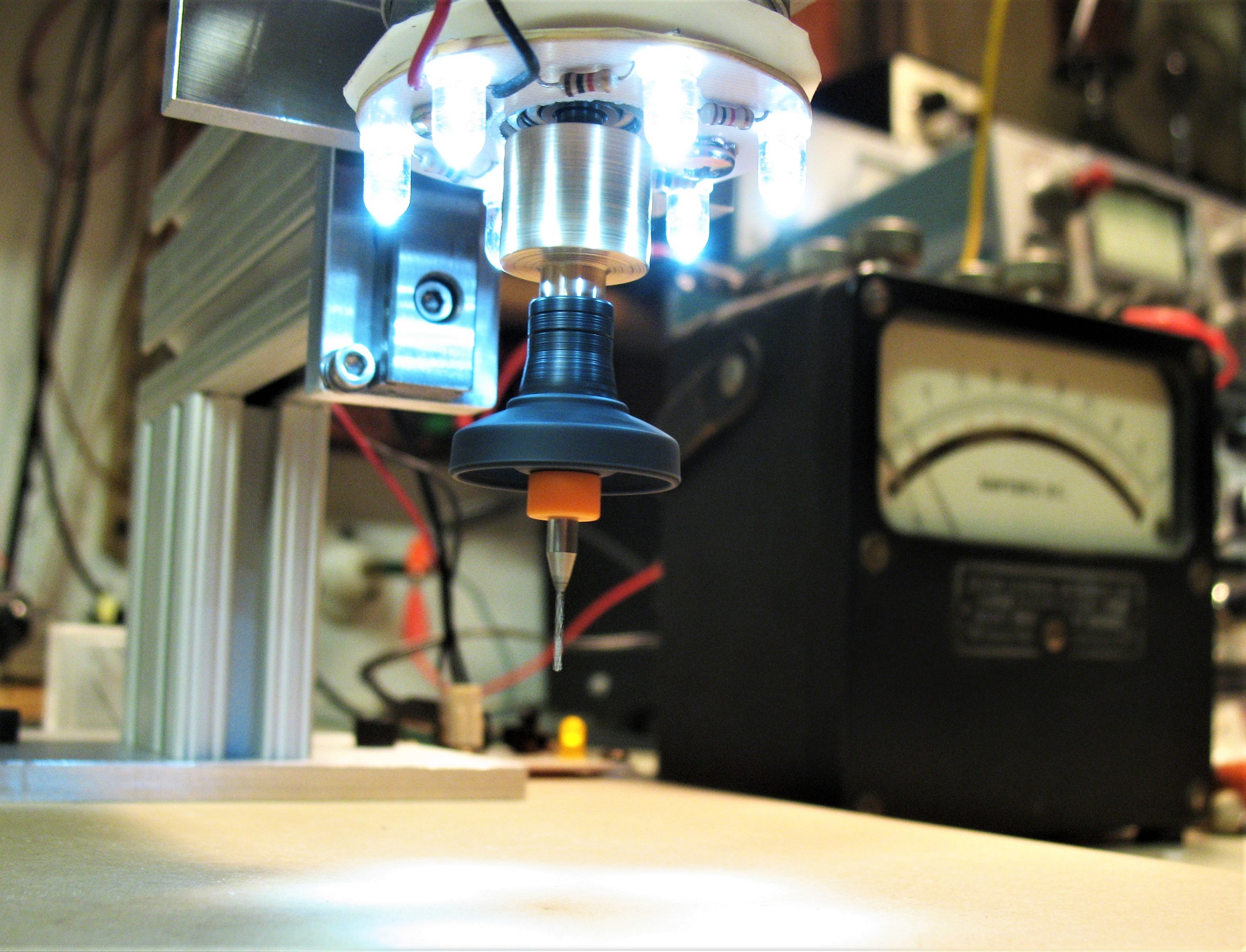 LED Light ring on Motor.
The Base is 3.5" by 4". 1/4" Plate 1/4" holes. The box tubing is 1 by 2". Riser is 2.5" tall. Beam is 4.5". Rail Plate is 1 by 4". Rail is 12mm by 3.5".
Glide is 12mm MGN12H. Motor plate is 2.1" by 3". Motor mount is 3/4" by 3" with 1.750" bore. Collet is brass 5/8" Turned and threaded .275 by 40 tpi.
with a 5mm bore for motor shaft. Collet nut or fan is Dremmel. Led ring is 6 LED's. Rubber band spring. Motor Clamp can be 3D printed.