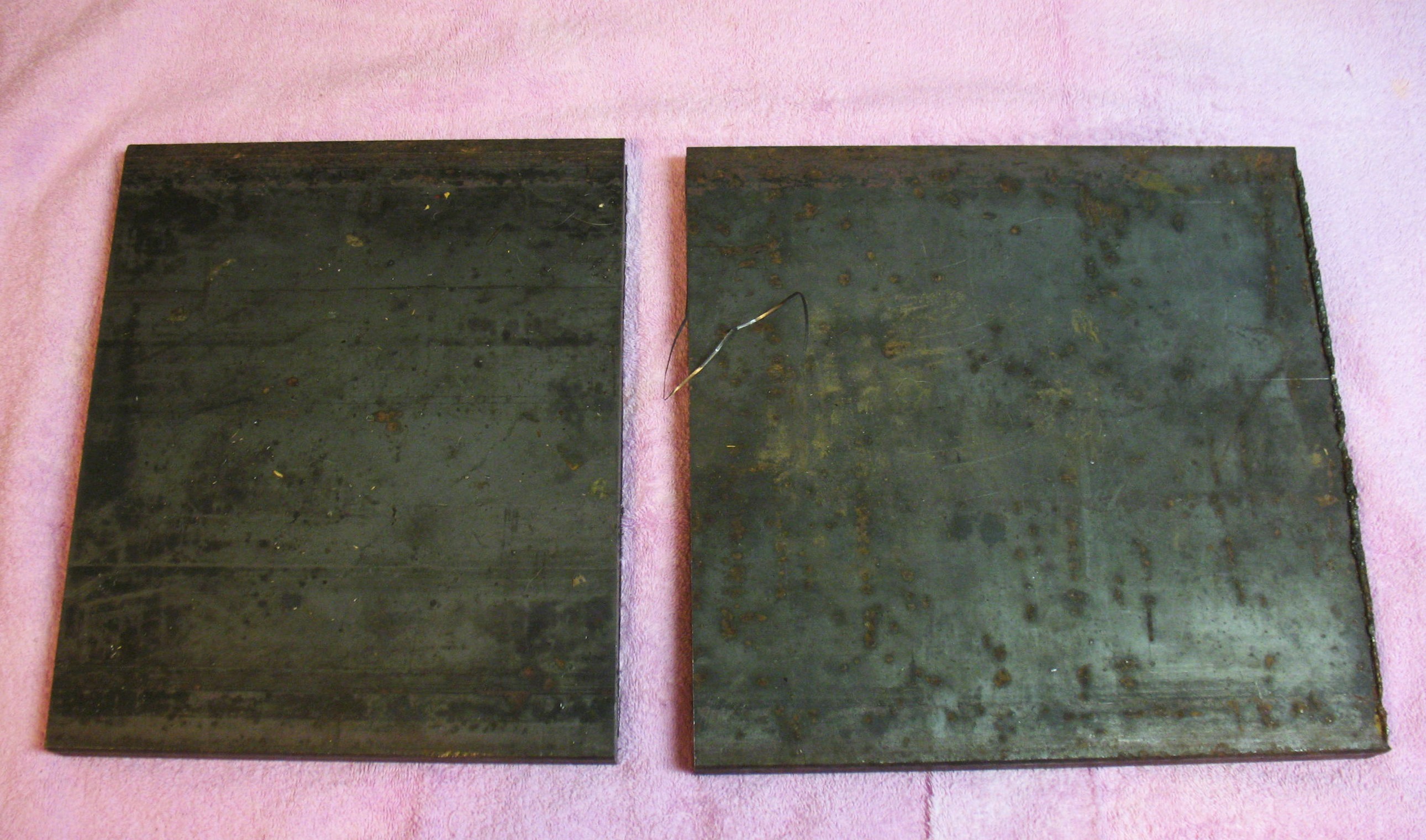 1 inch Steel Plate, 77 pounds 10 x12 and 12 x 12 inches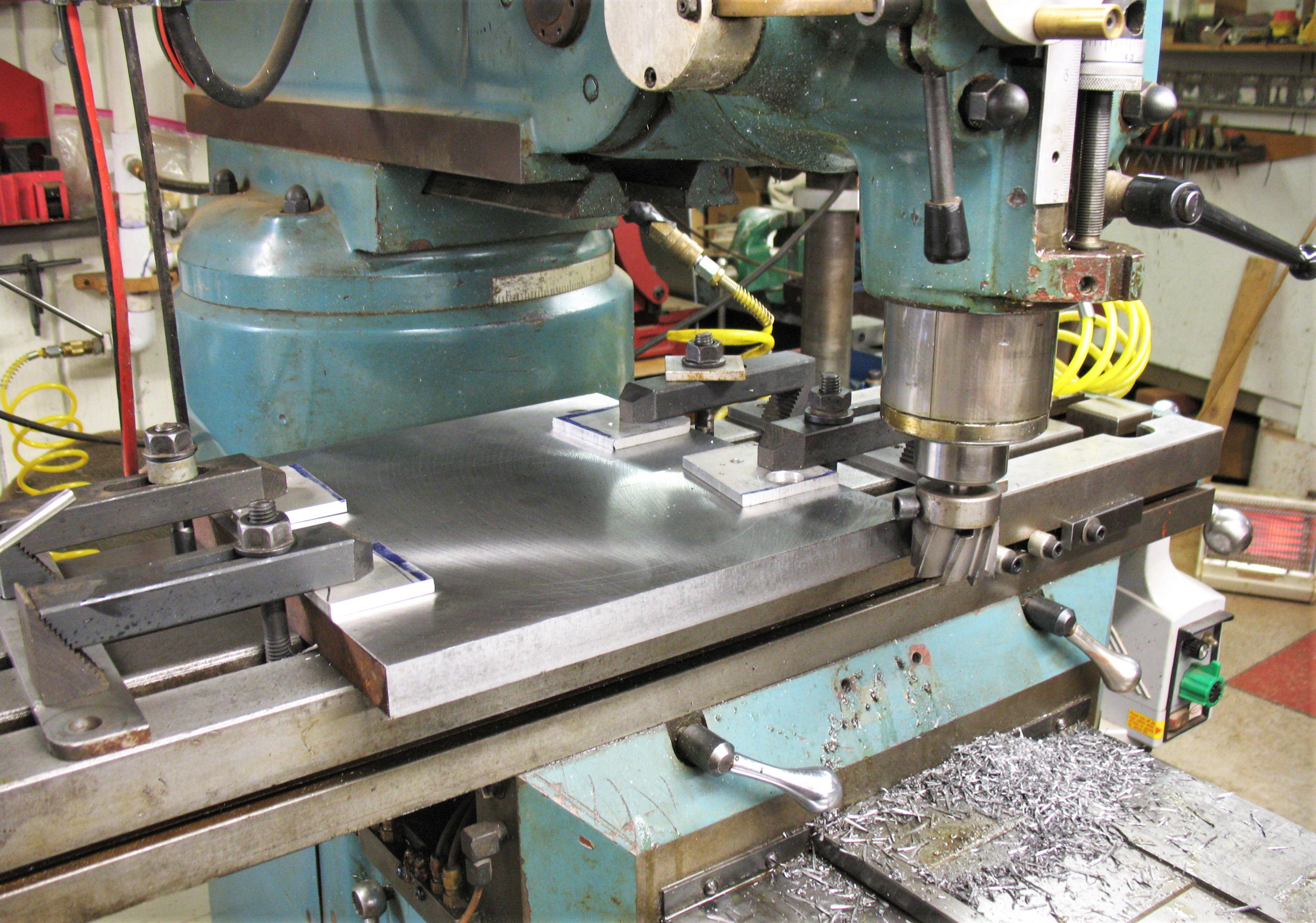 Blanchard Ground, Now to make them Square.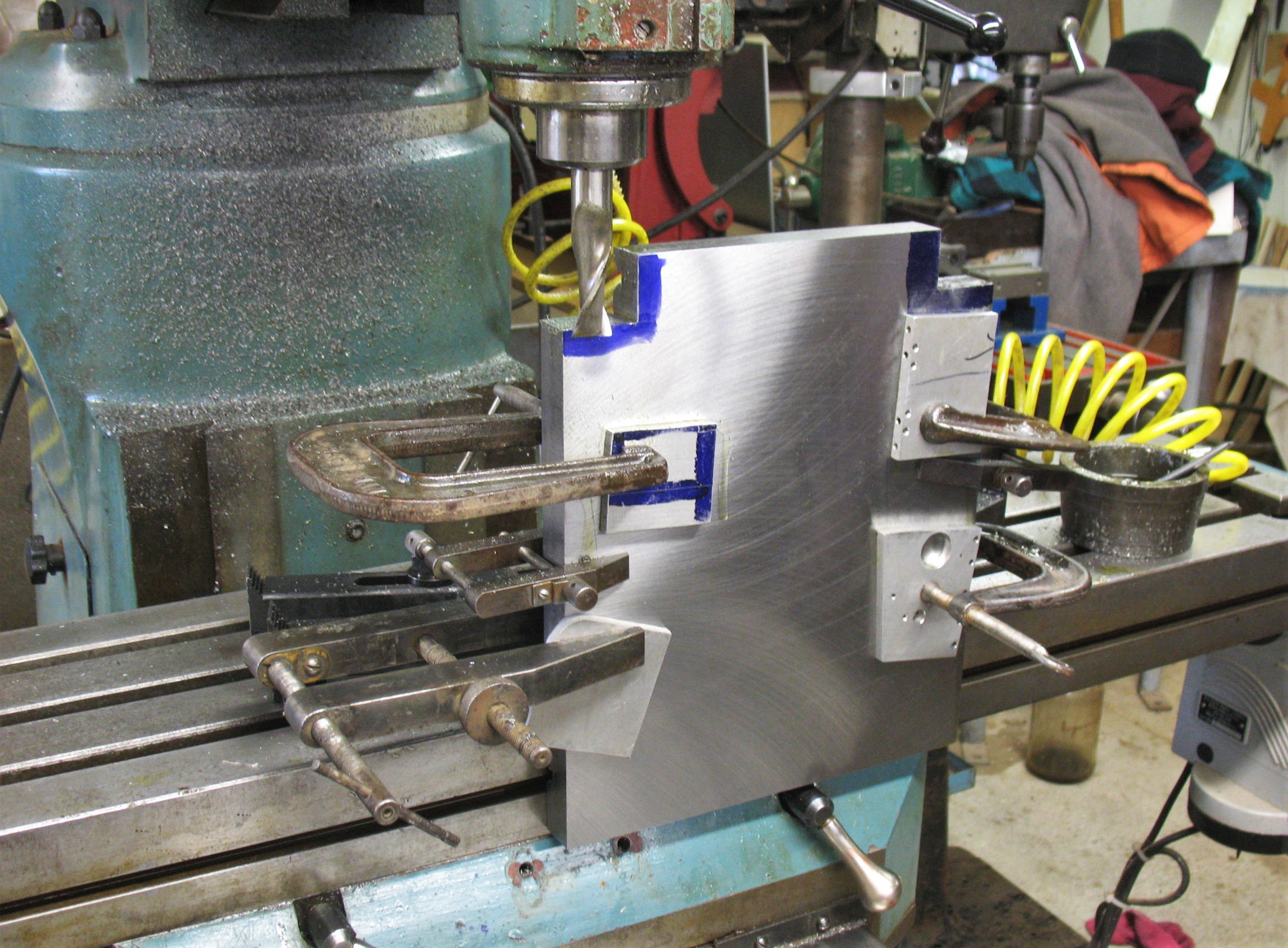 Corners notched for mounting blocks.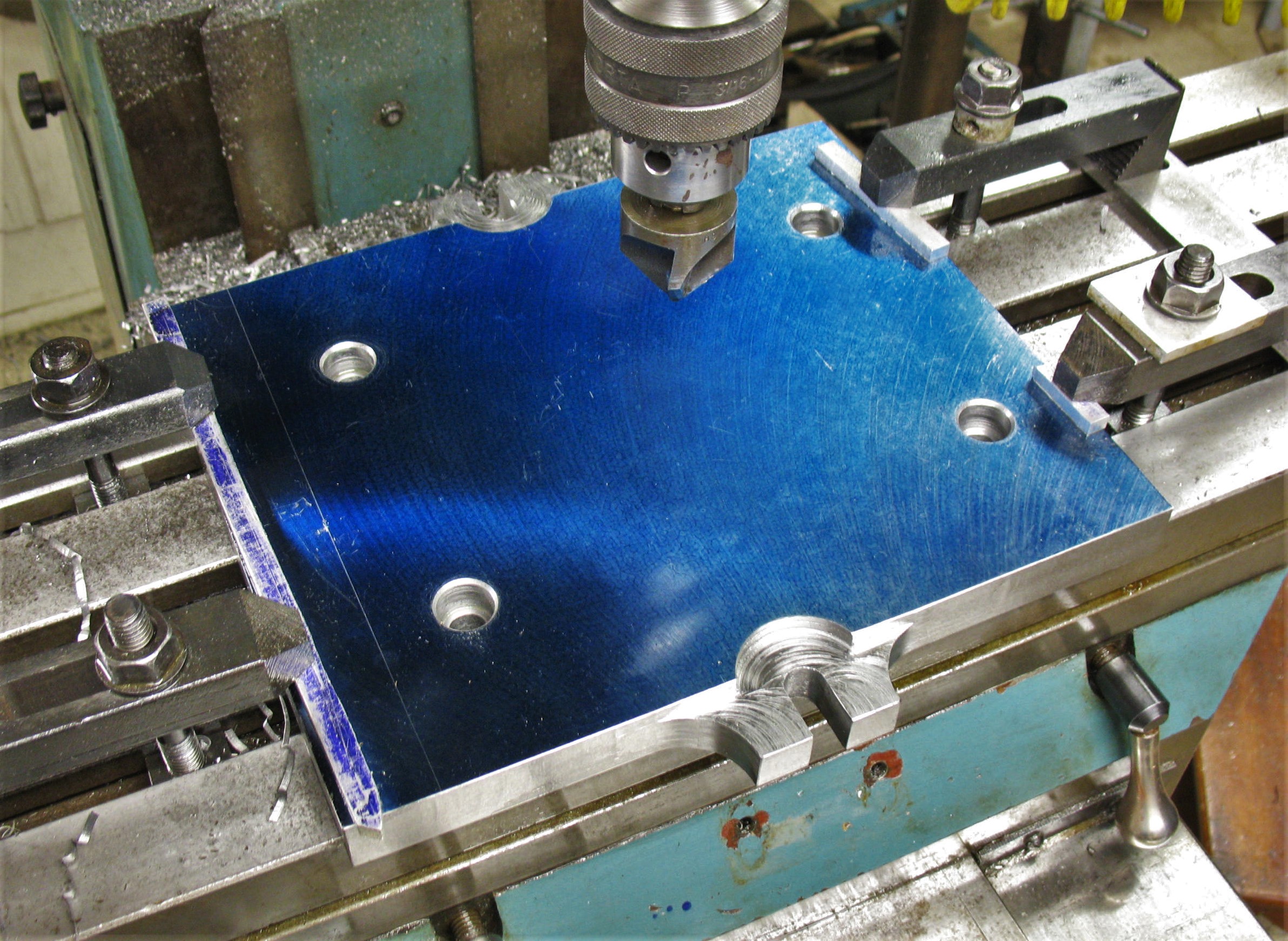 Mounting Holes for Bolting to the Mill.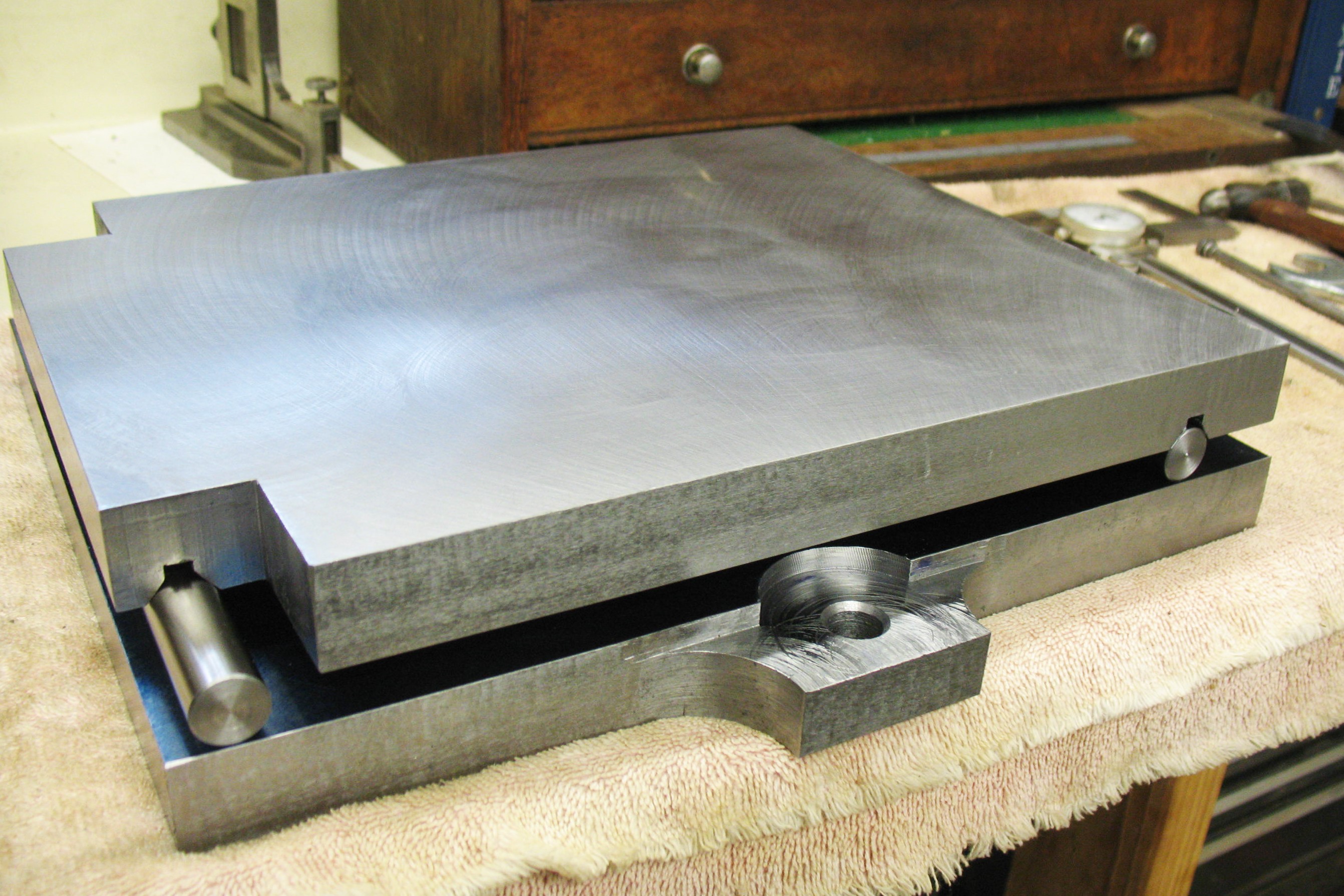 Starting to look better.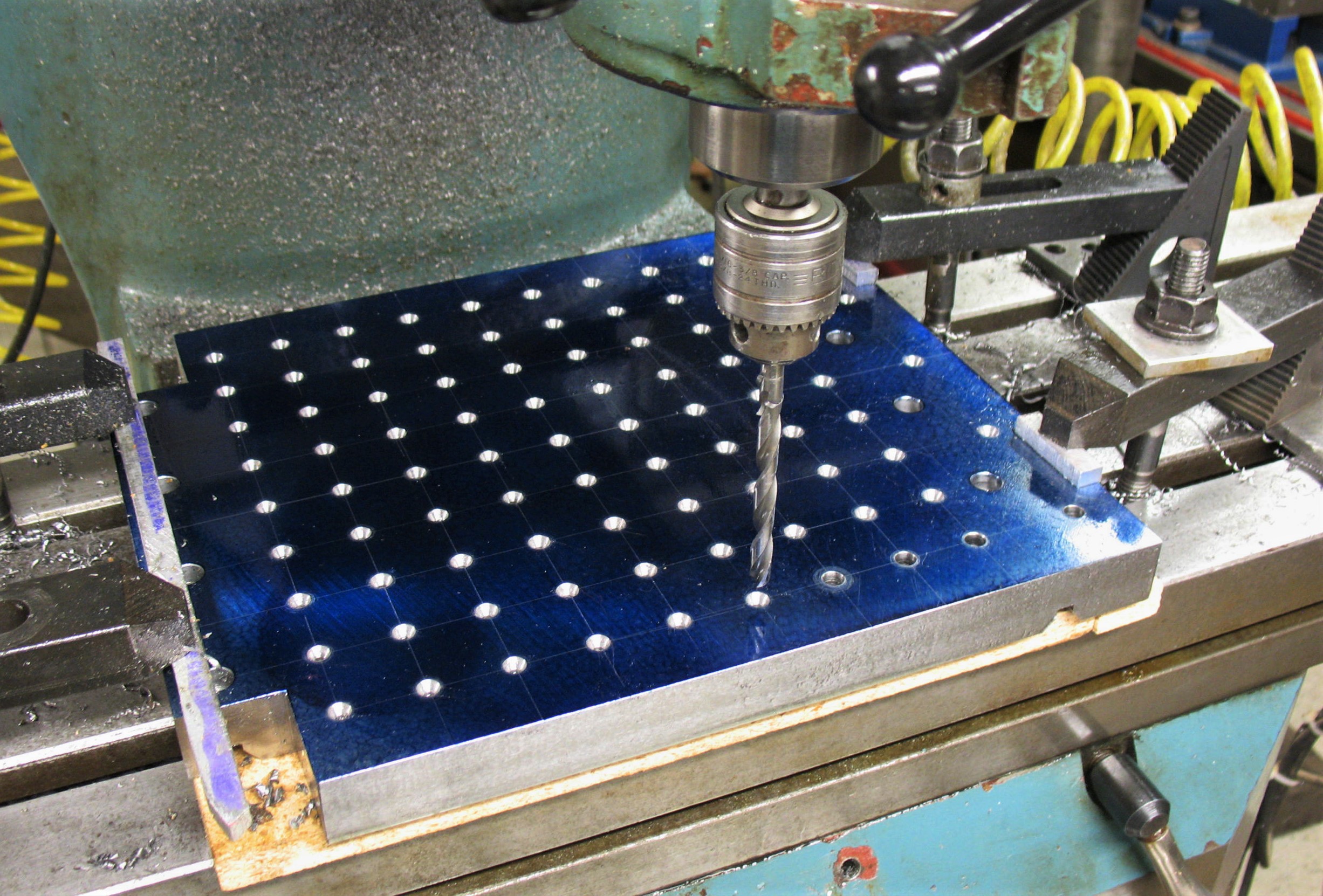 Drill and Drill and Drill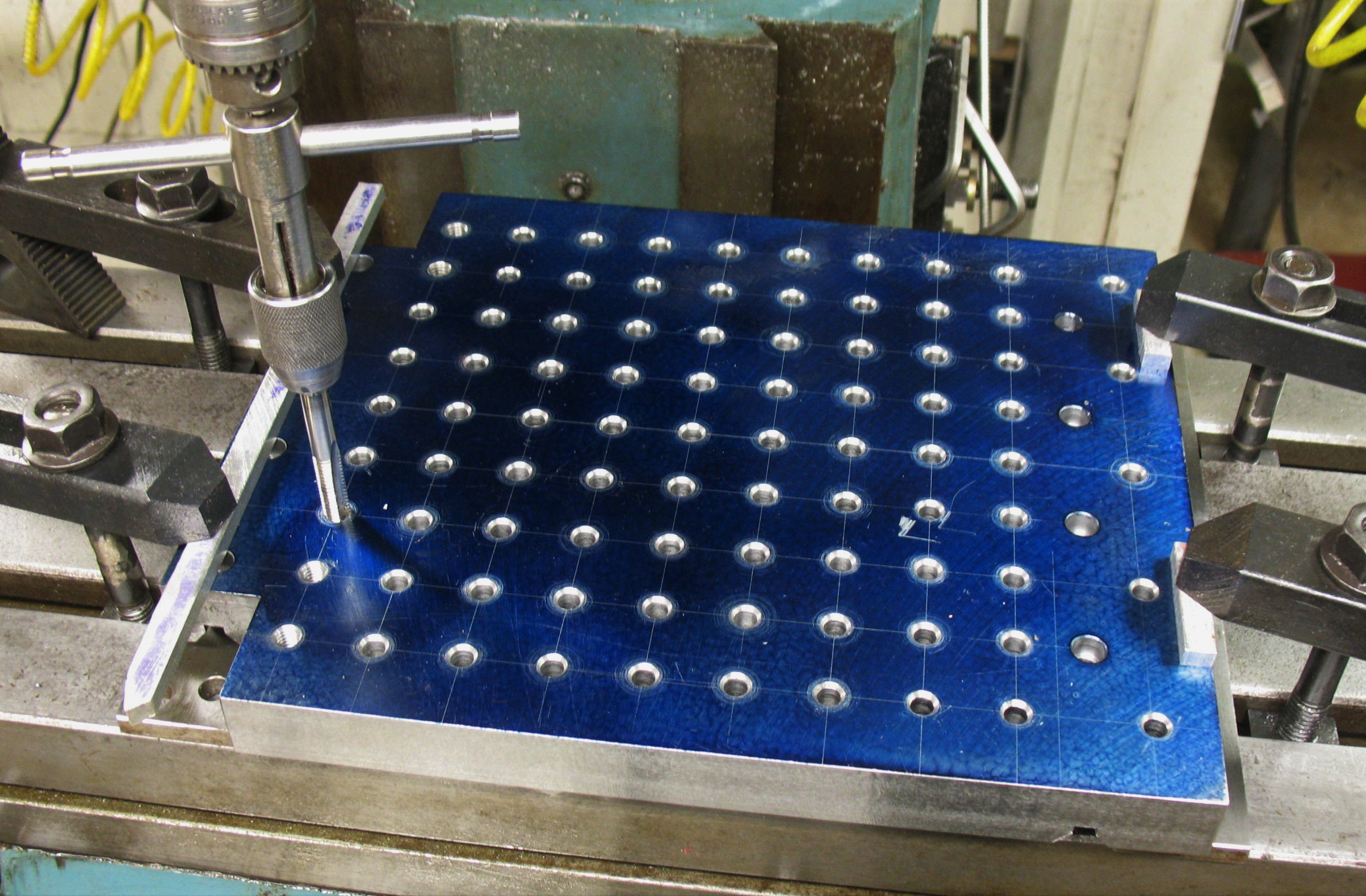 94 Holes to Drill, Counter Bore, Chamfer and Tap 81 of them.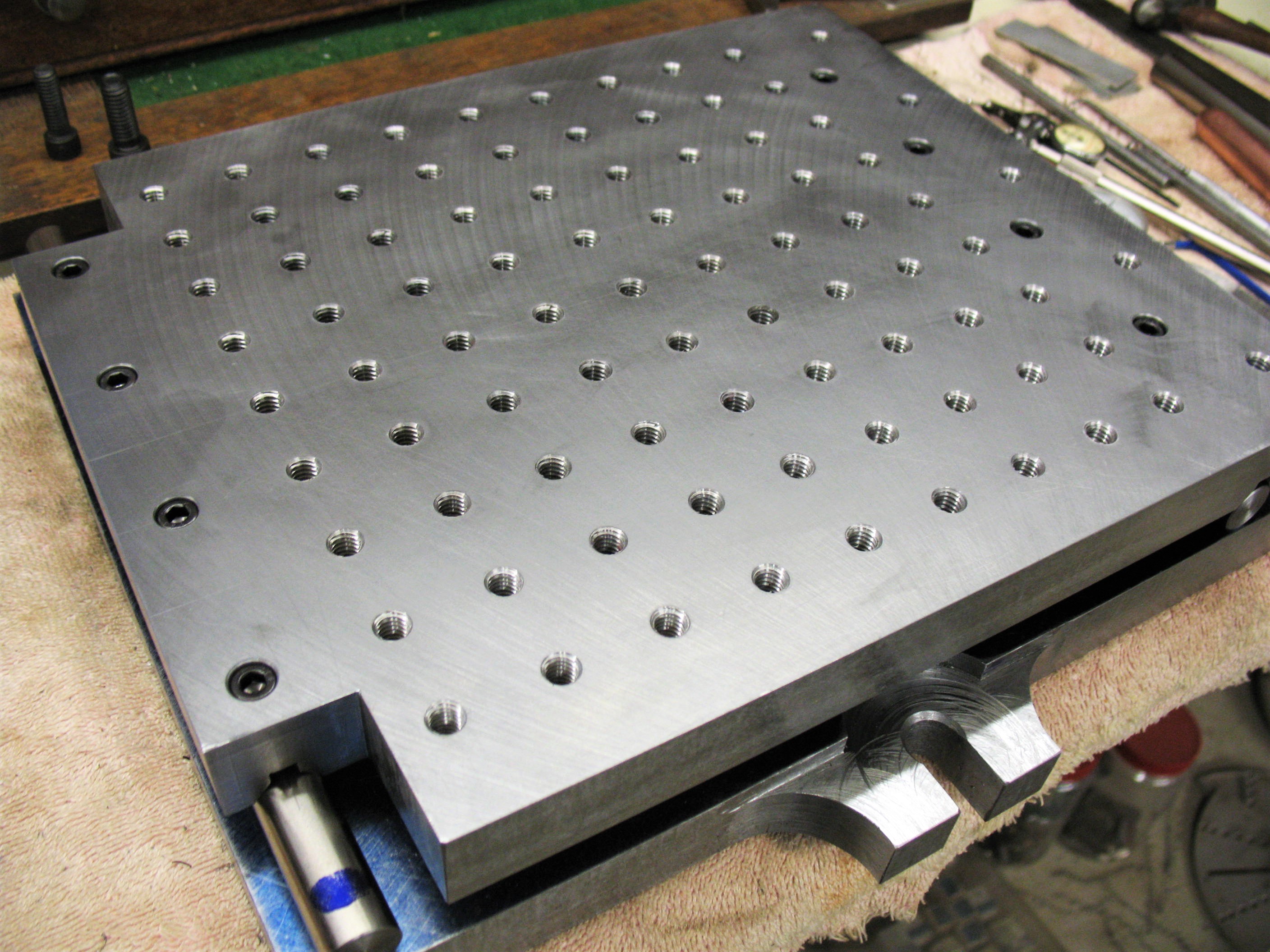 Roller Bars Mounted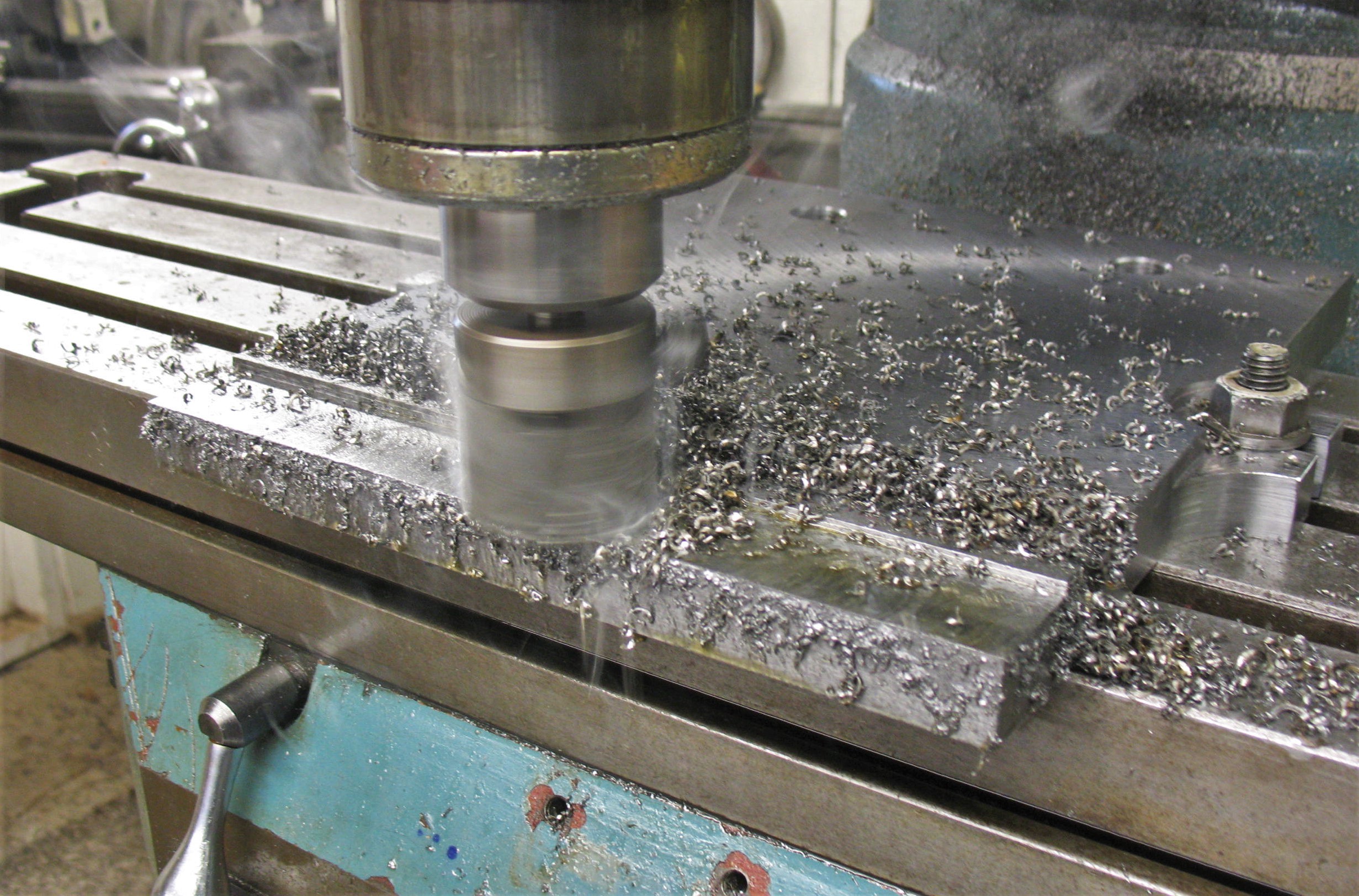 Slot for the Pivot Blocks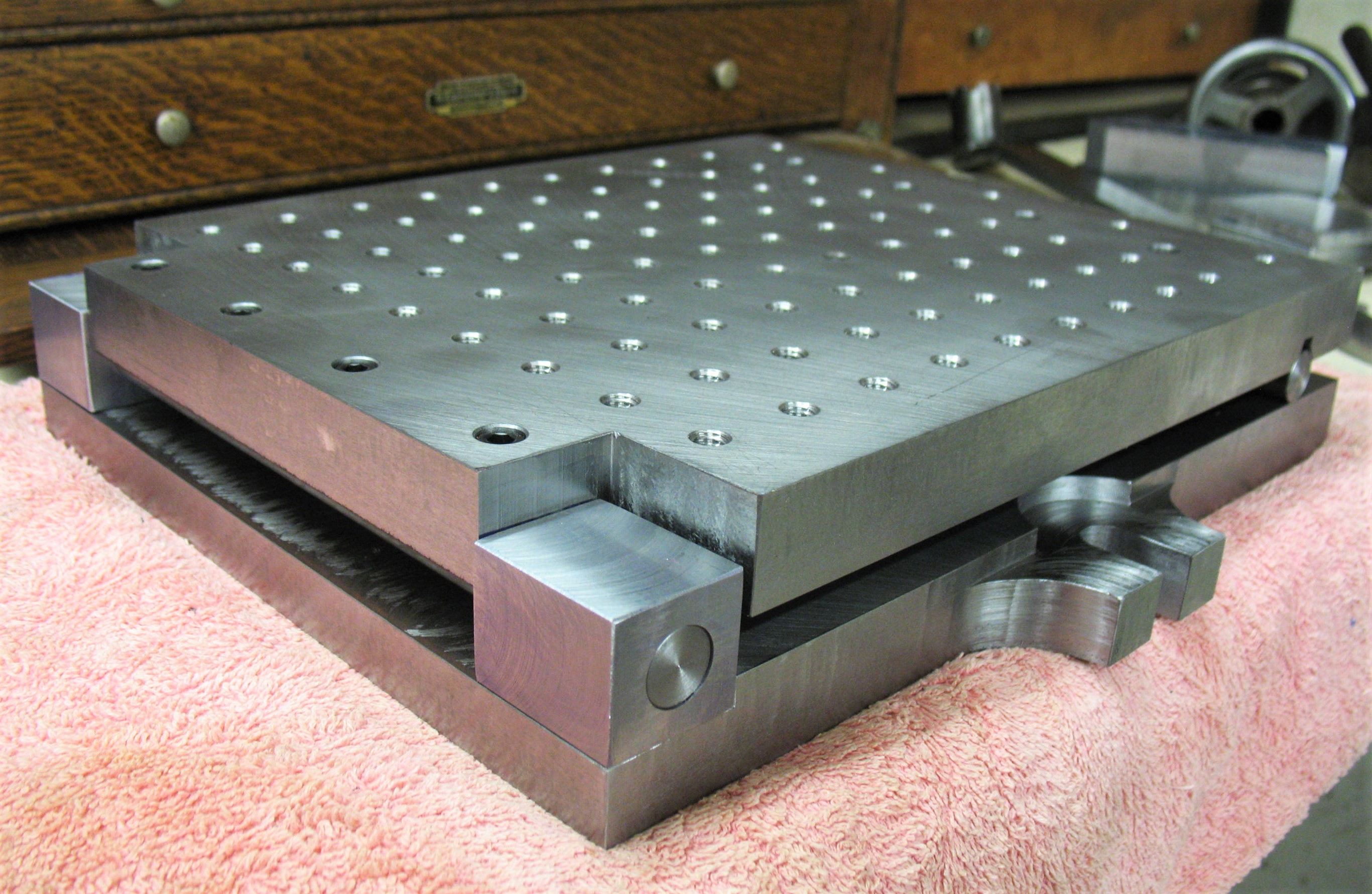 Started Pivot Blocks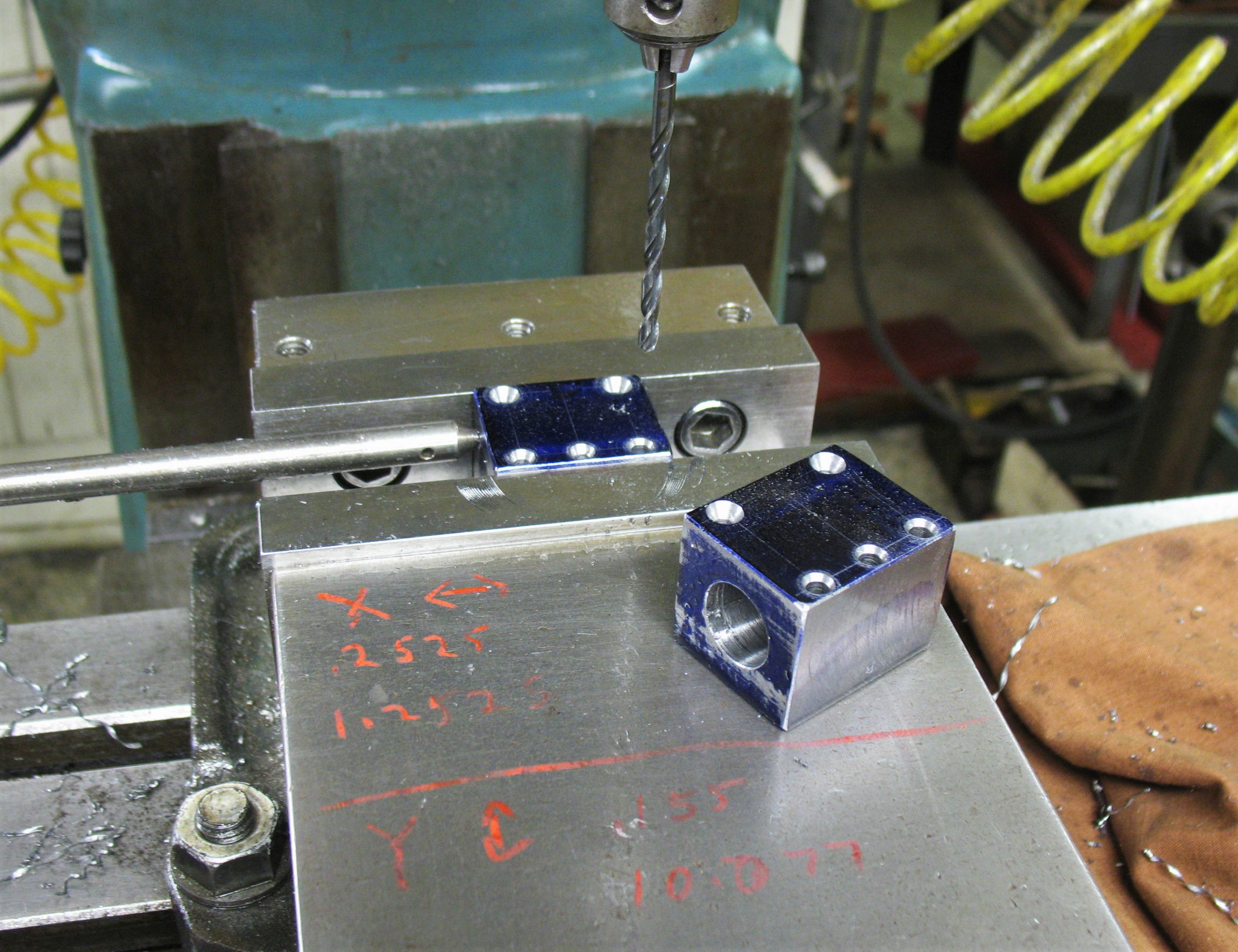 Holes drilled and tapped in Pivot Blocks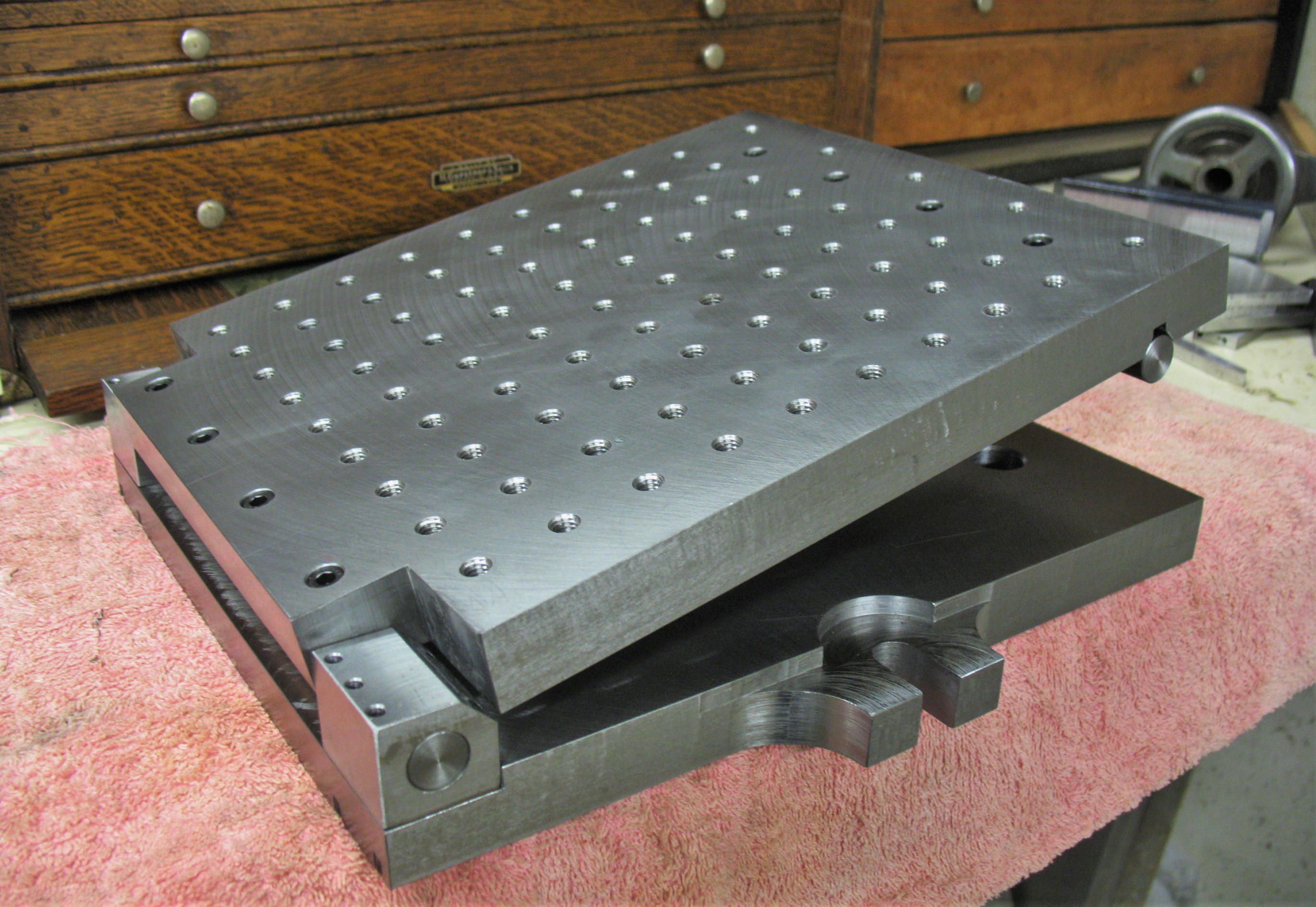 Working Sine Plate 70.1 Hours, still a few things to do. Side clamps.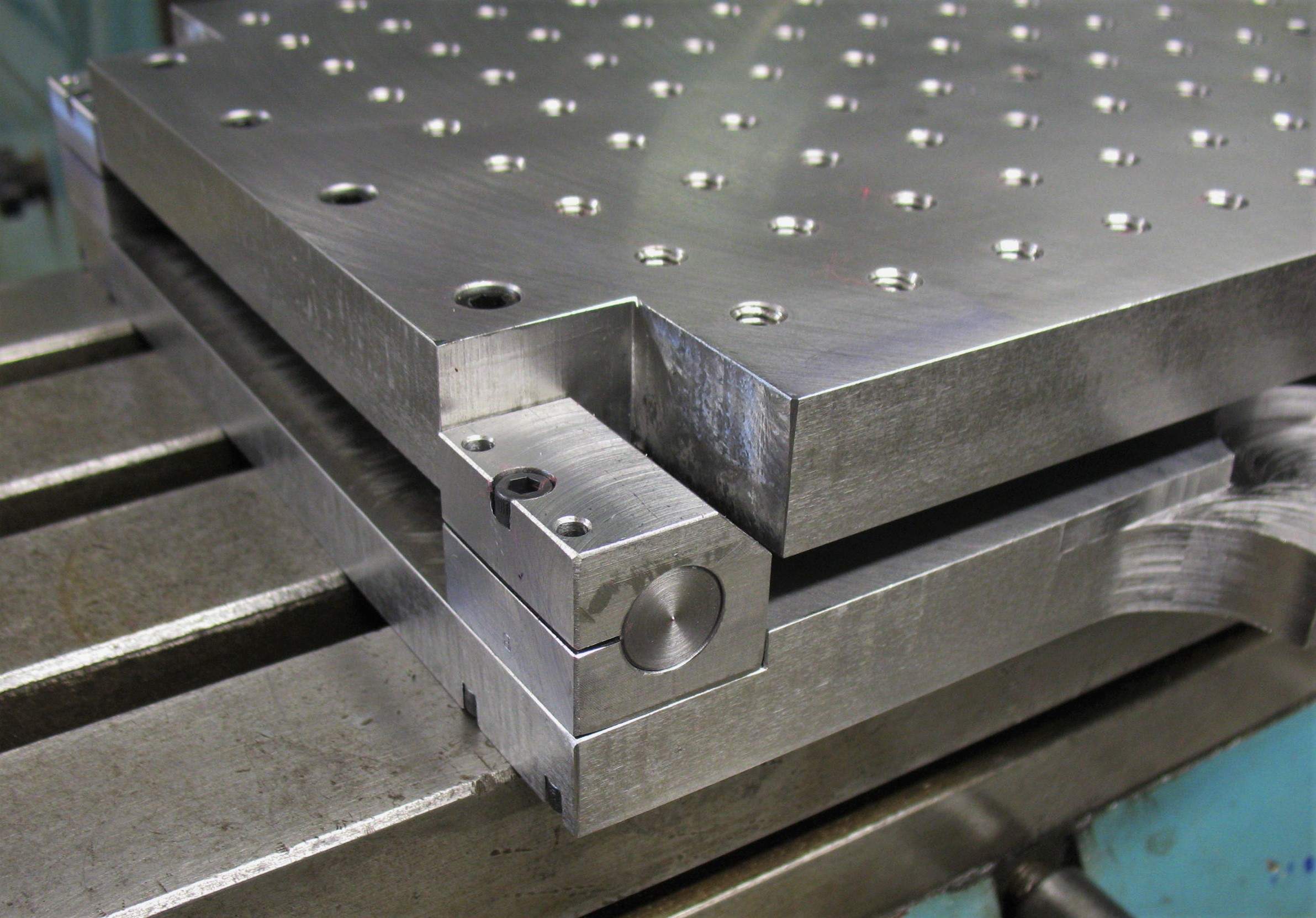 Blocks Slit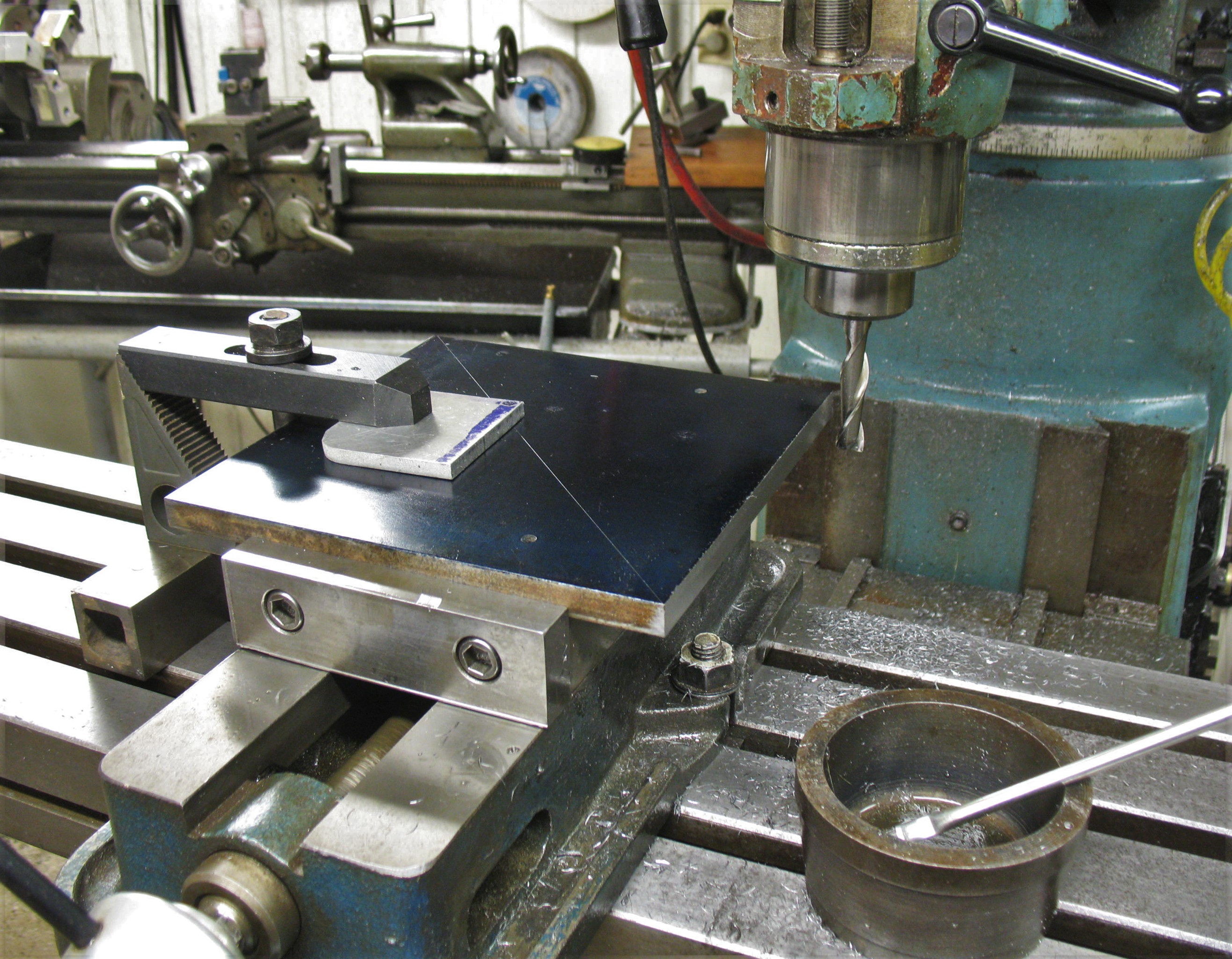 Squaring .5 inch plate for angle braces to turn Sine Plate into Angle Plate.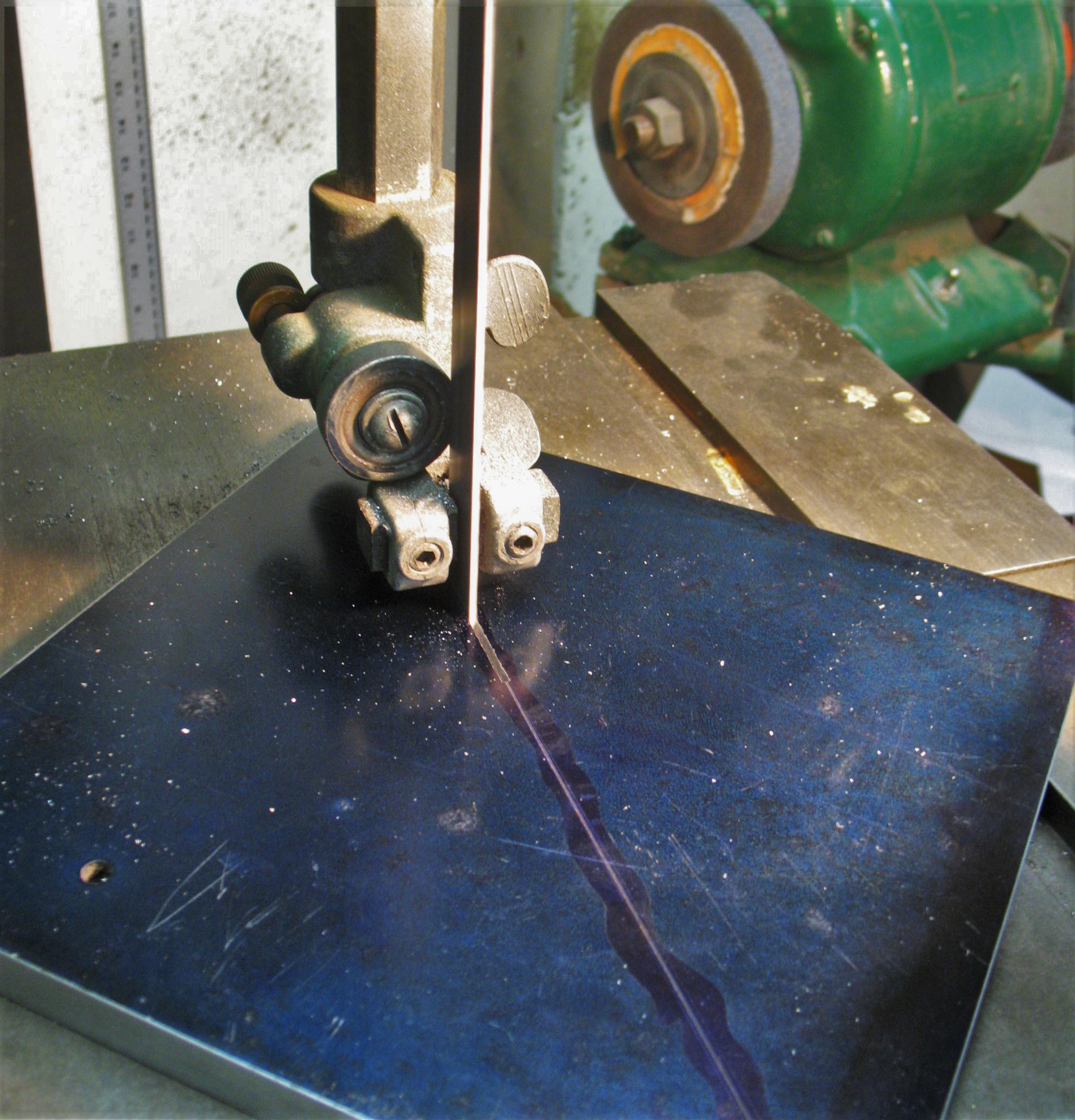 Band saw Work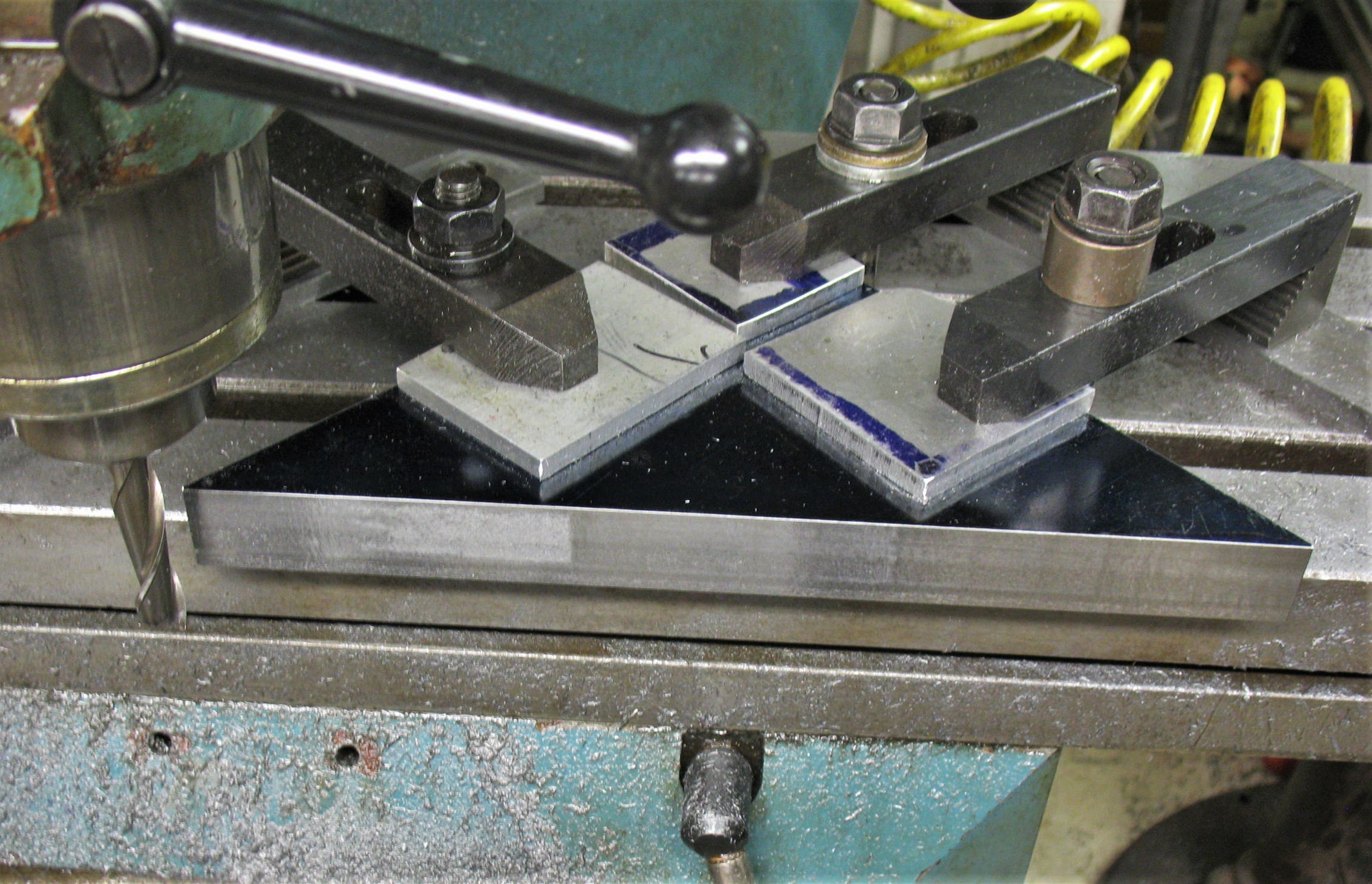 Clean up saw cut.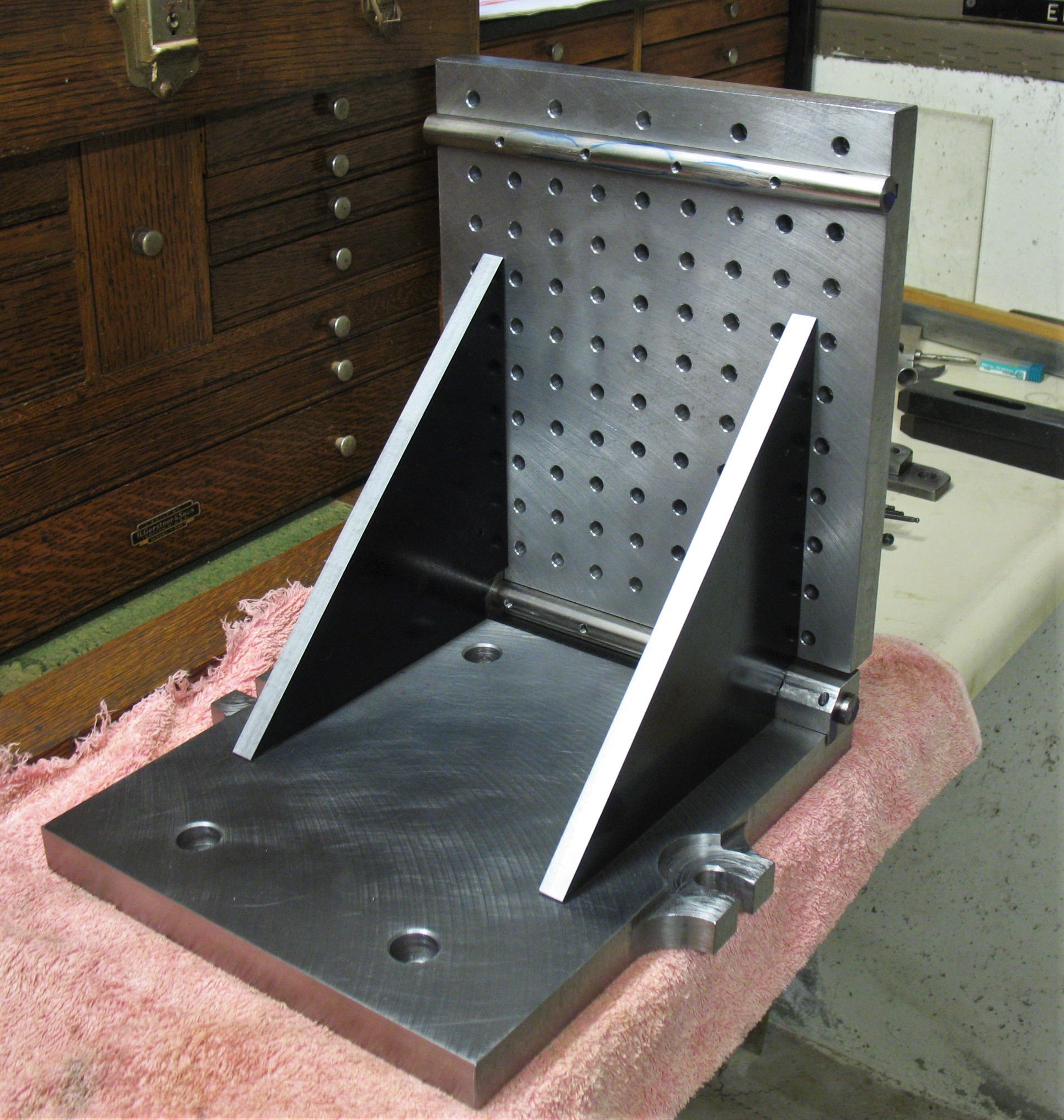 Angle Braces Corners Notched and placed for testing.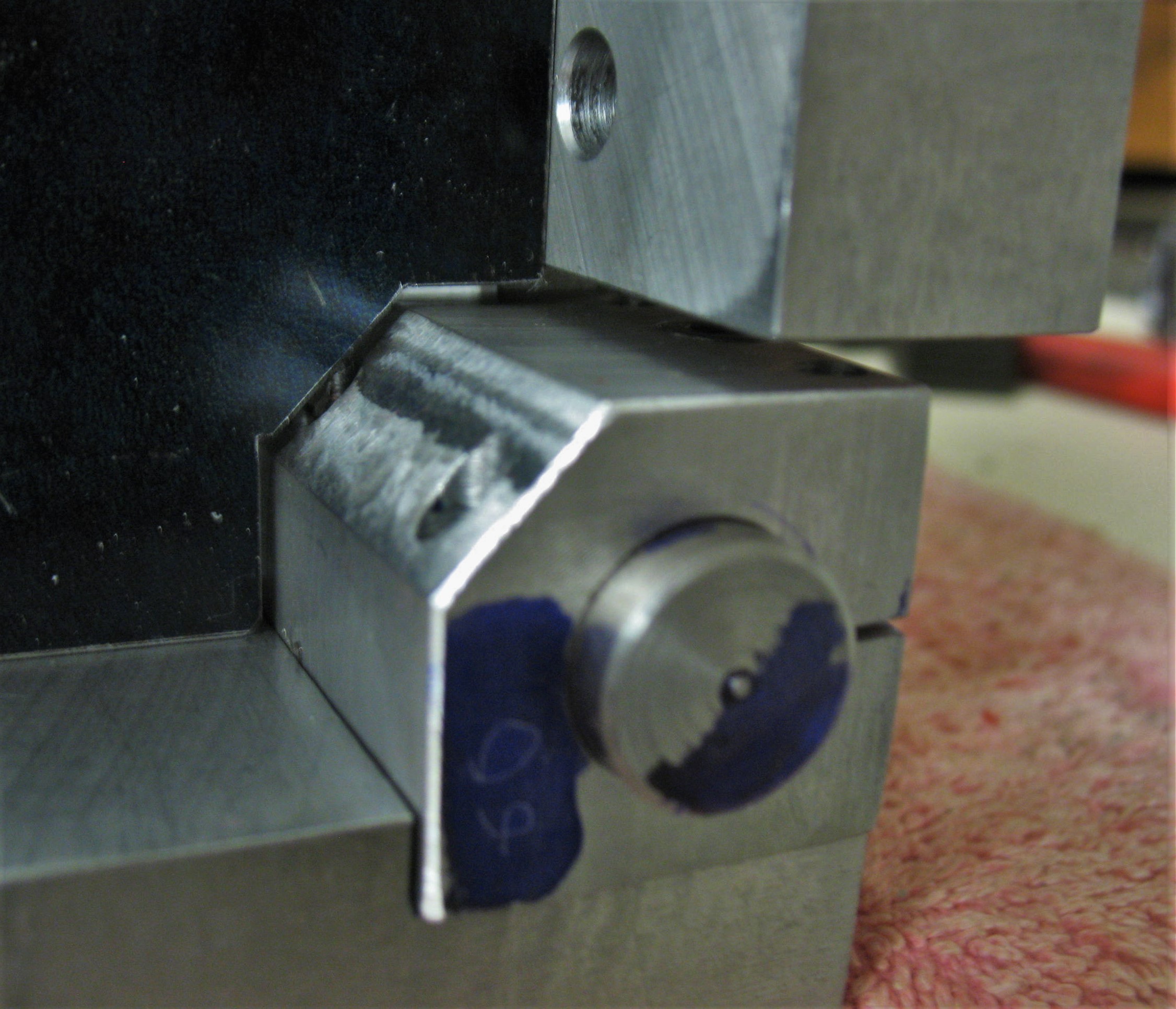 Notch.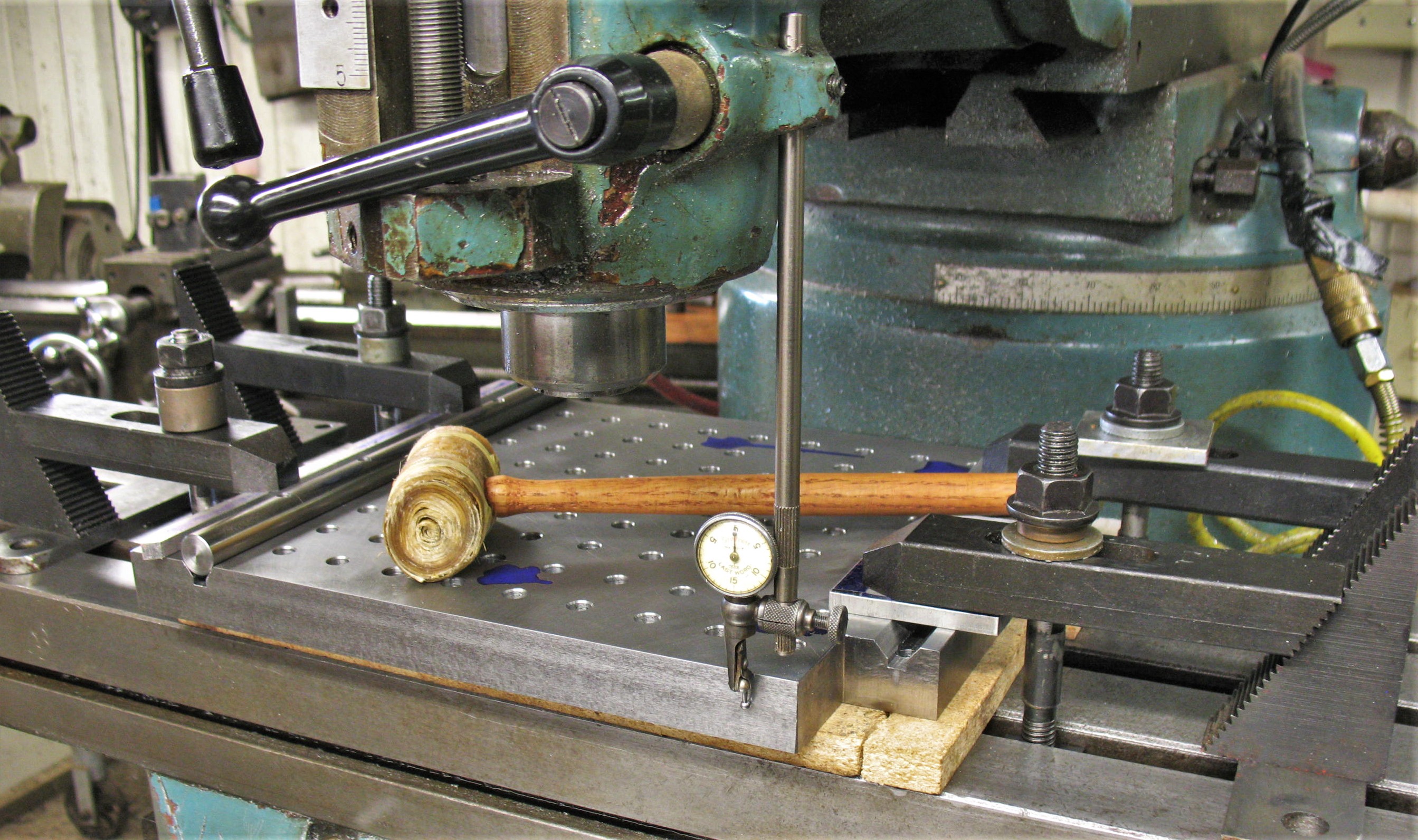 Used Home Made Raw Hide Hammer to tap Sine Plate in for more holes.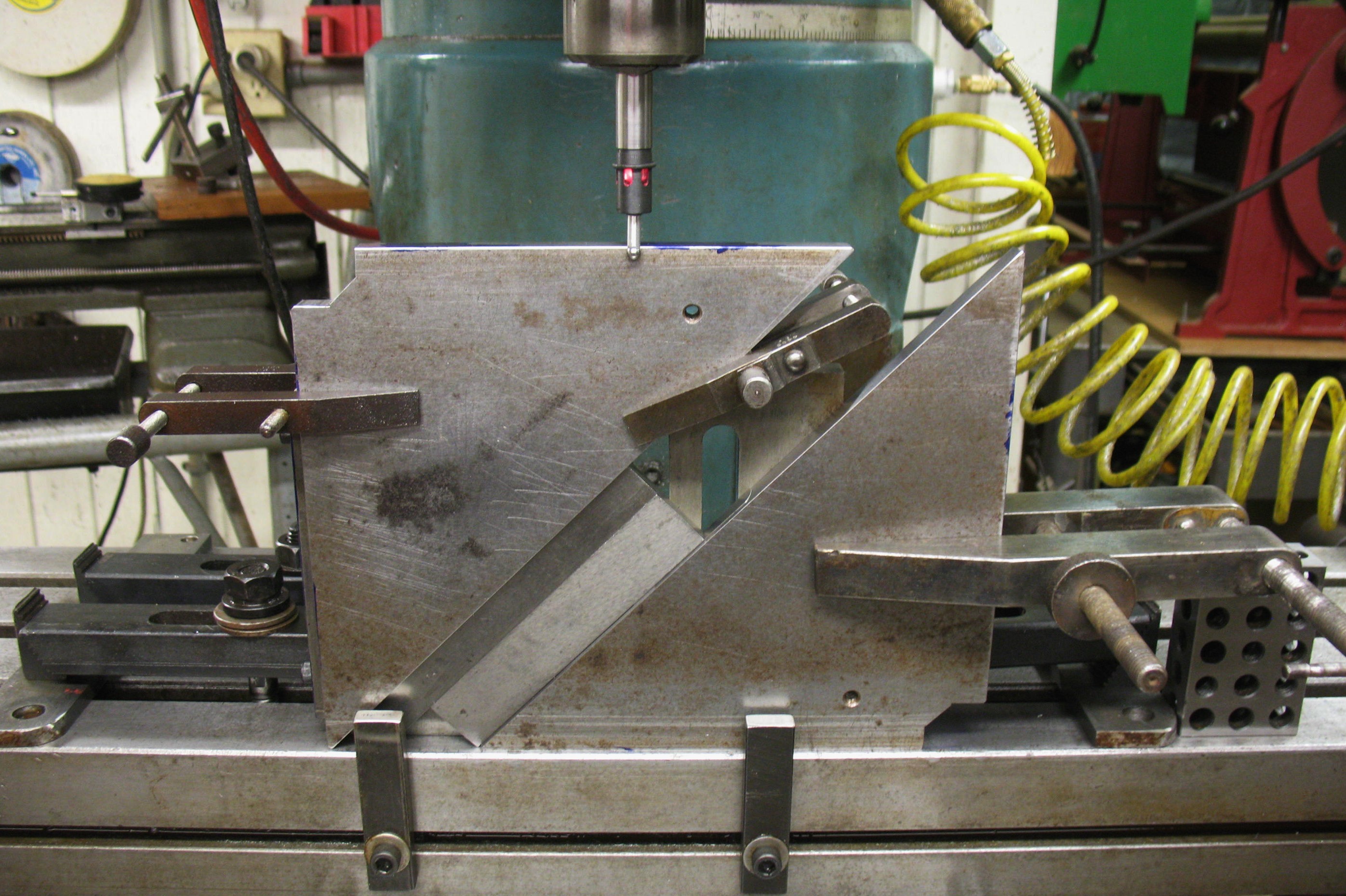 Drill and Tap holes in sides of plates.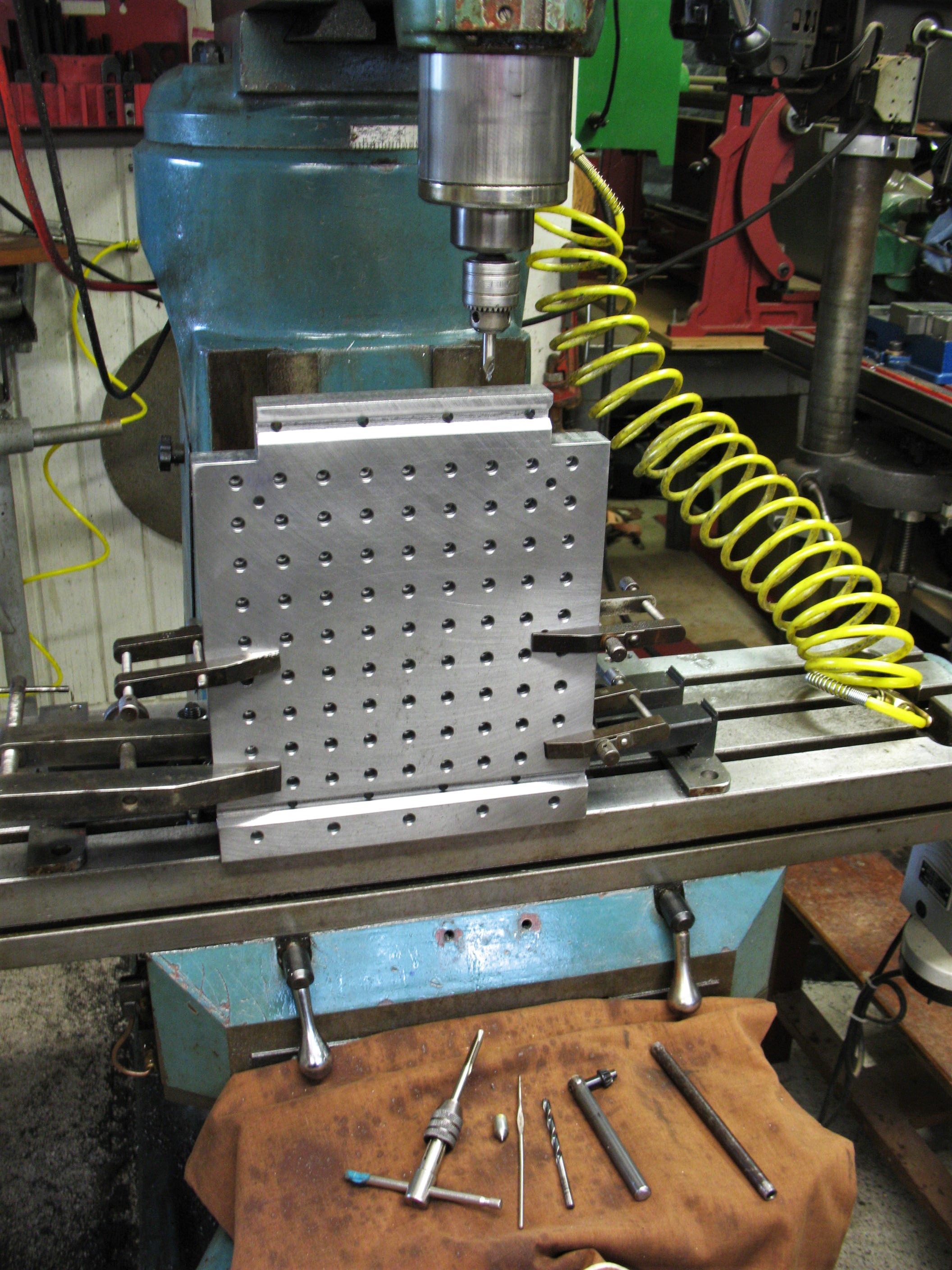 Holes for side Plates.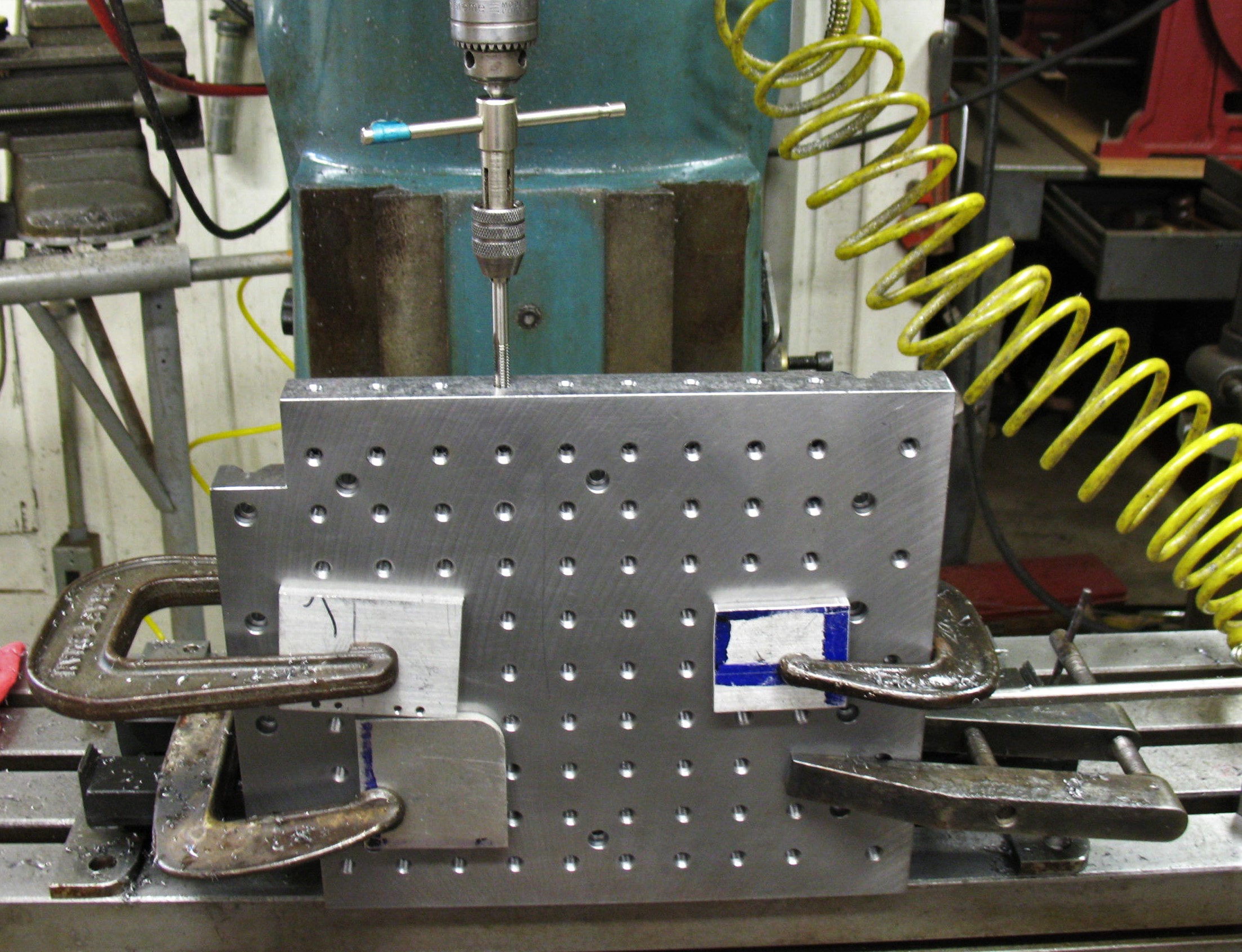 Holes for Side clamps.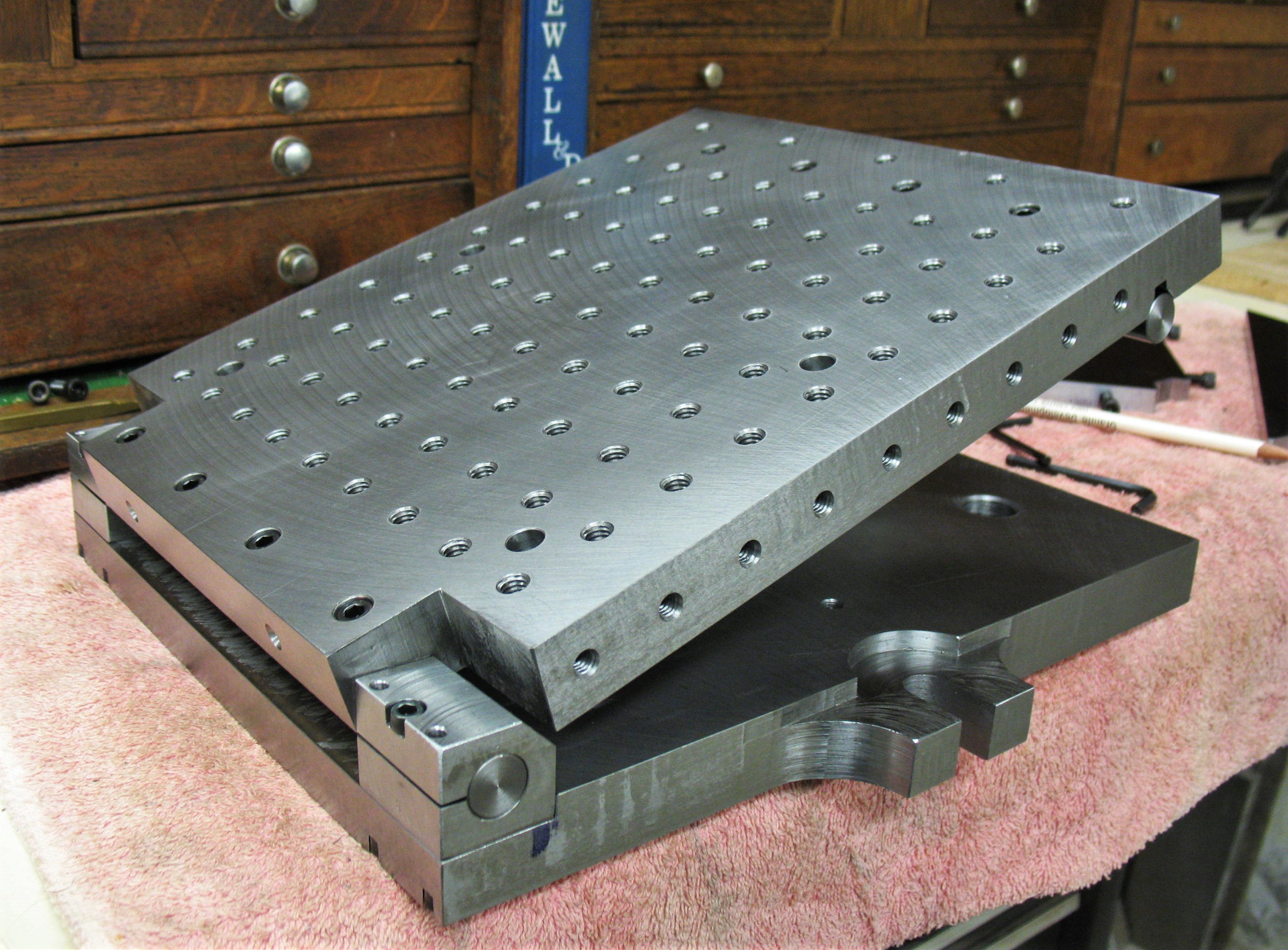 Corner Blocks reworked and round bars cut to fit.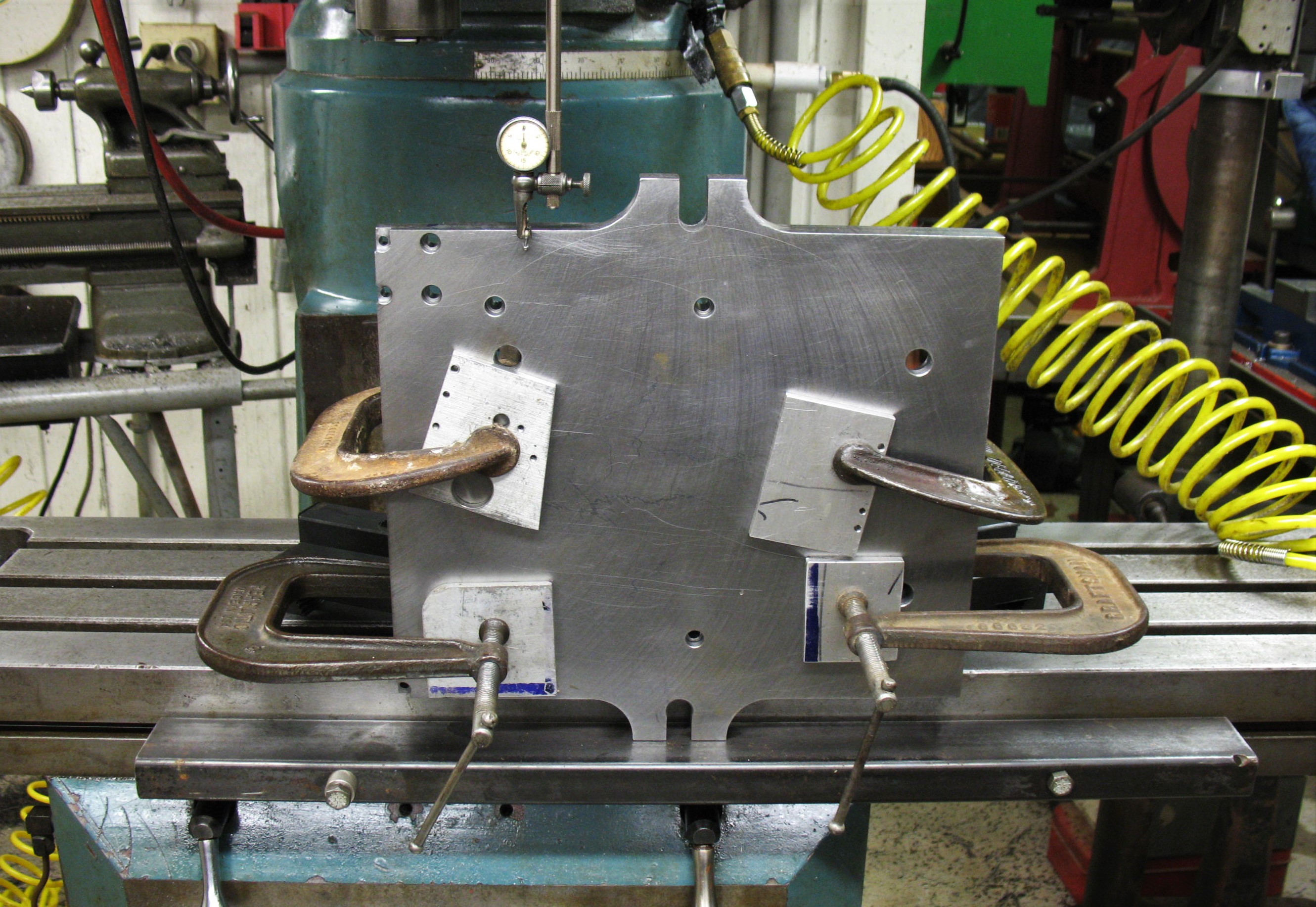 Set up to drill and tap holes for side clamps.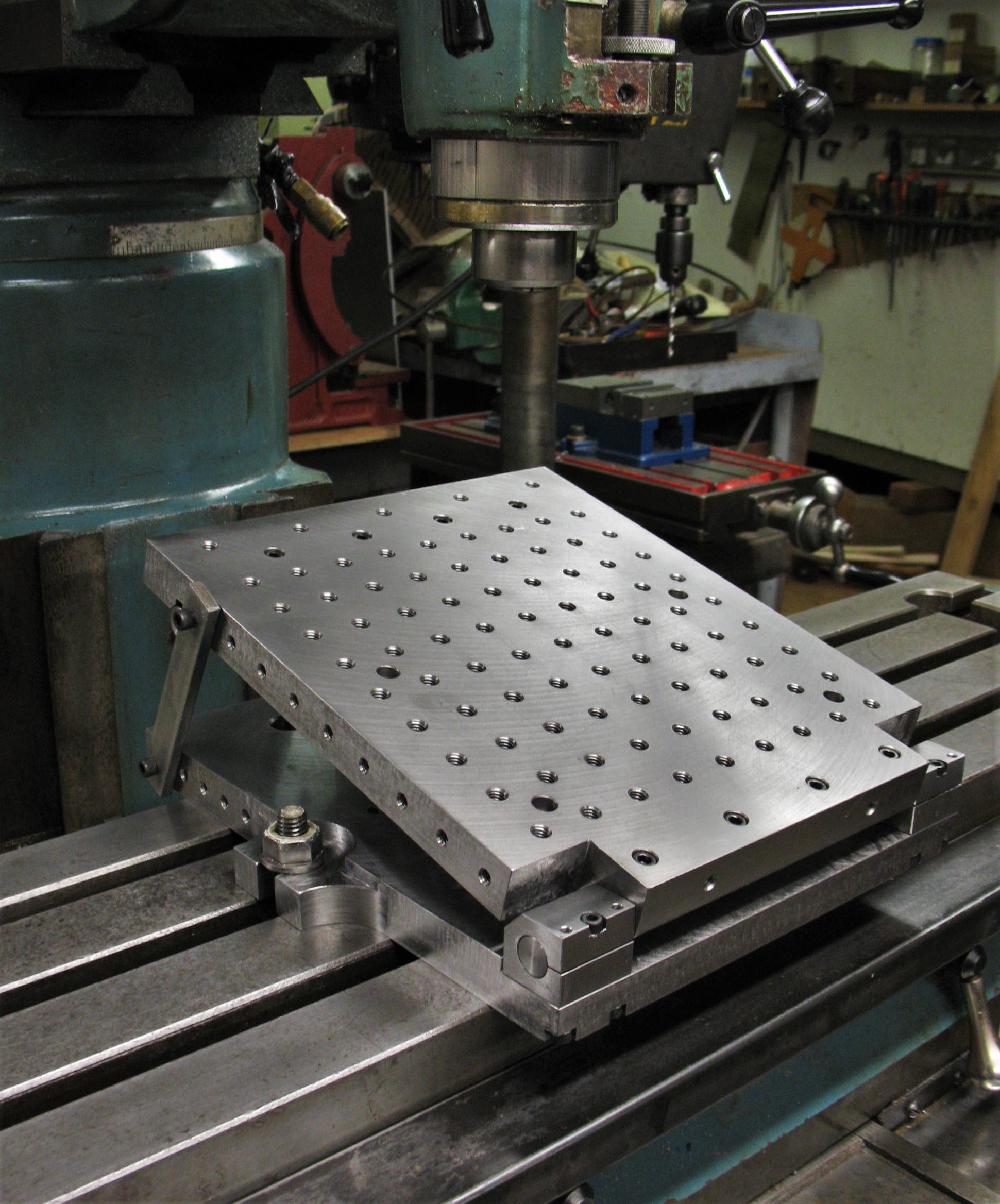 Sine Plate Ready to use. Now for real side rails and claps.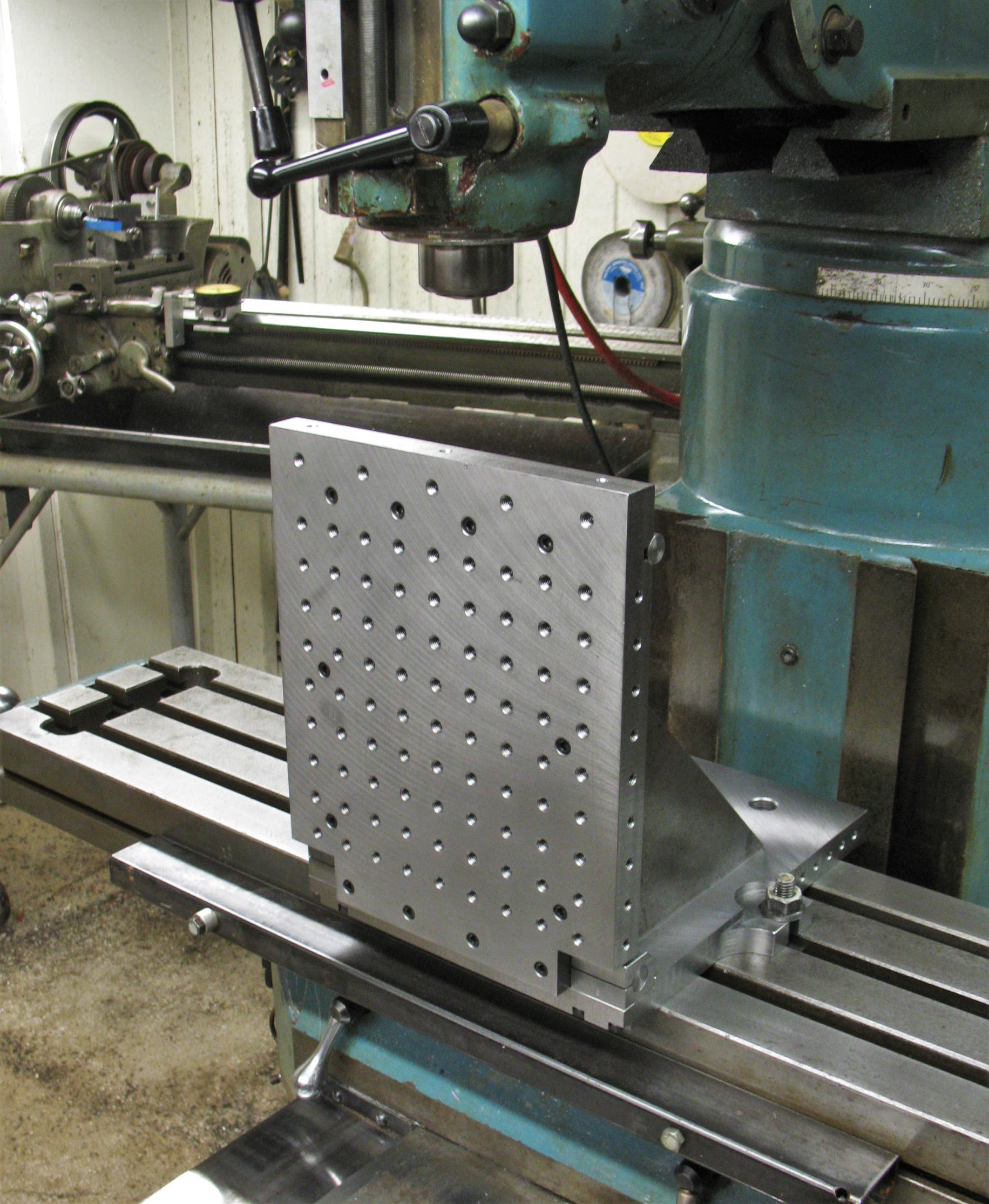 With the additions of inside Braces Sine Plate becomes an Angle Plate.
Hours so far 106.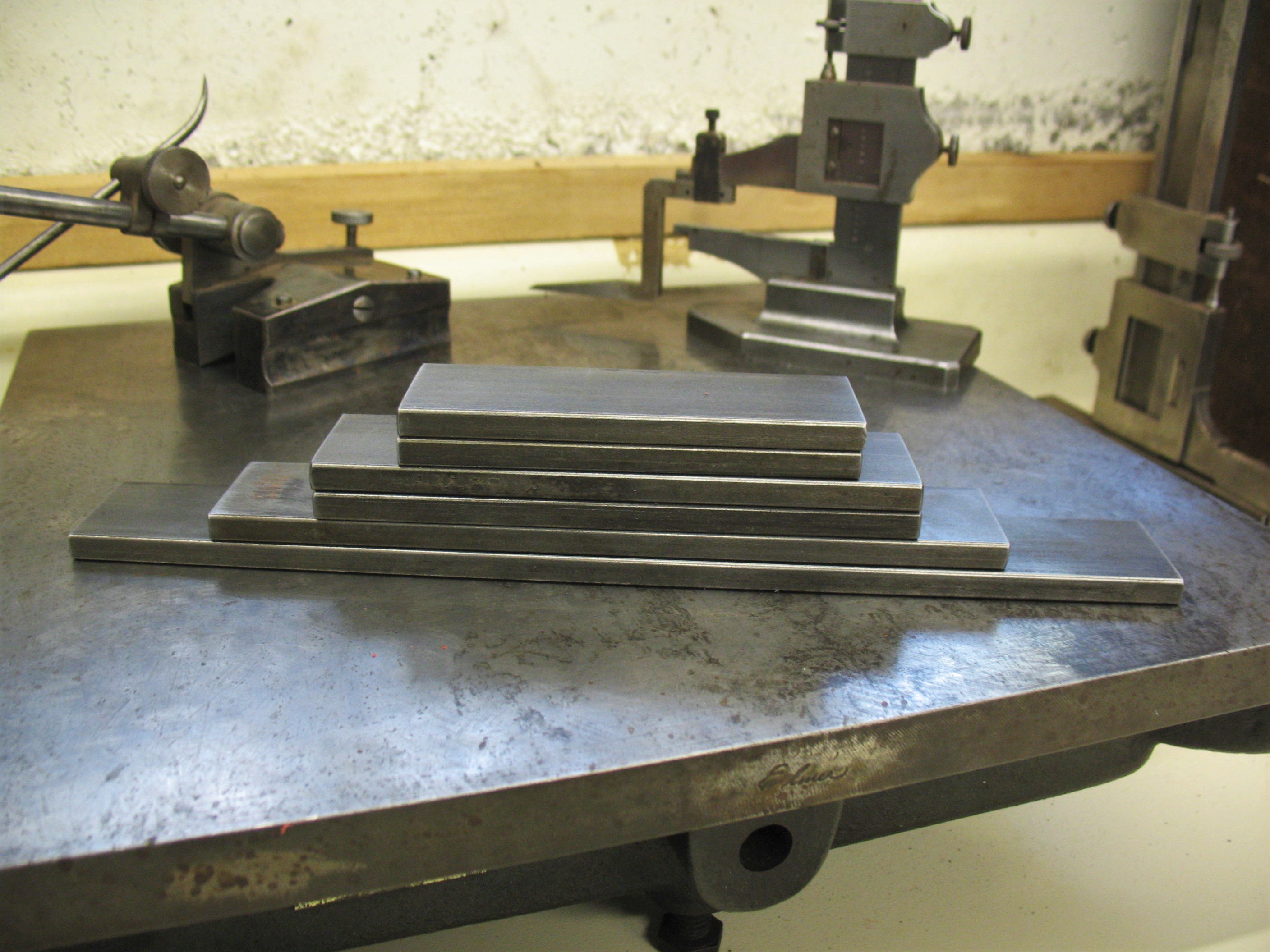 Sides for Sine Plate
Bar Clamps for Sine Plate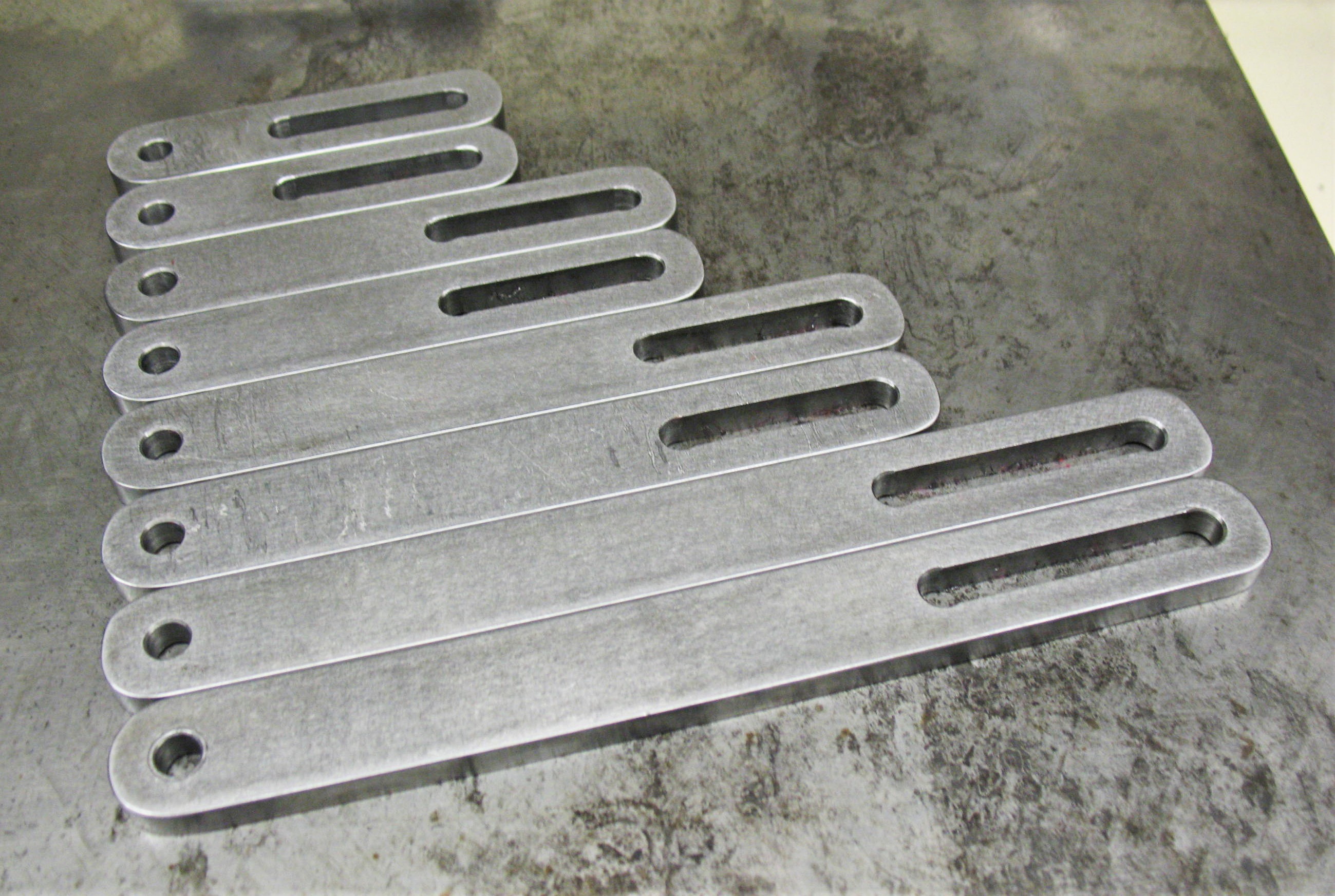 Some of the Clamps finished.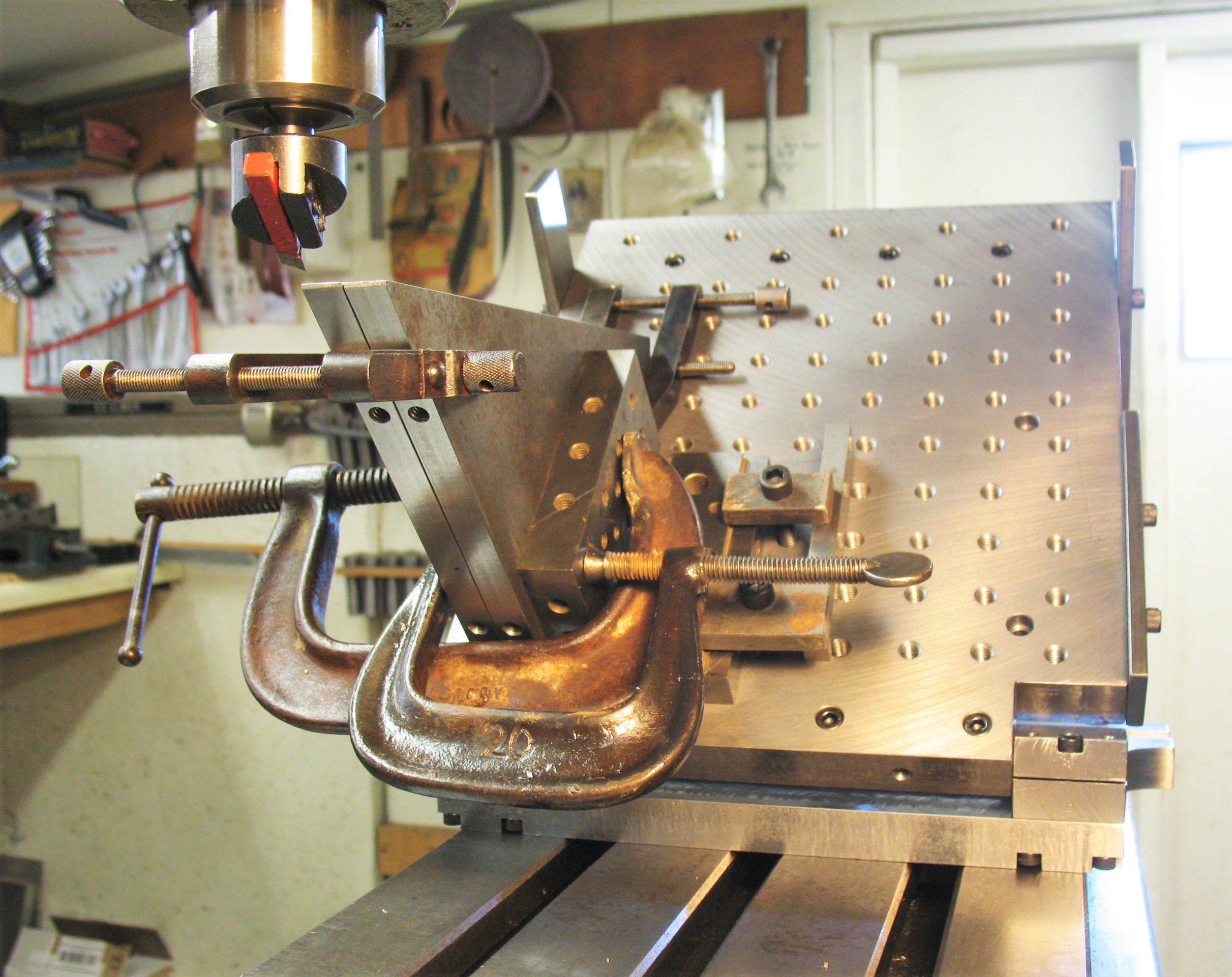 This is what the Sine Plate was designed to do. Hold things at an angle.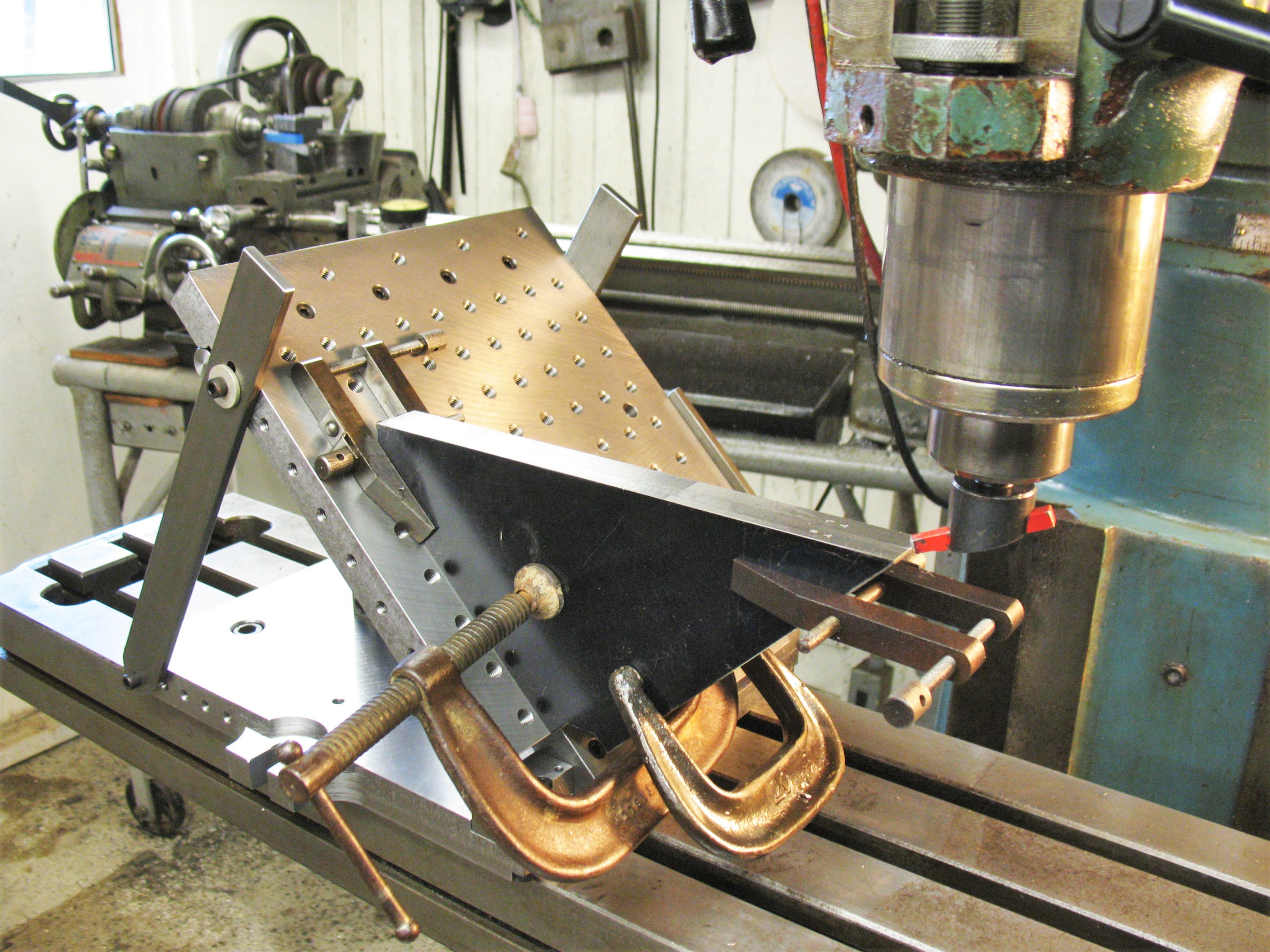 124 Hours to make.