Multi Fuel Can Stove
Here is how to build a
Can Stove
that will burn Wood, Trioxane or Sterno.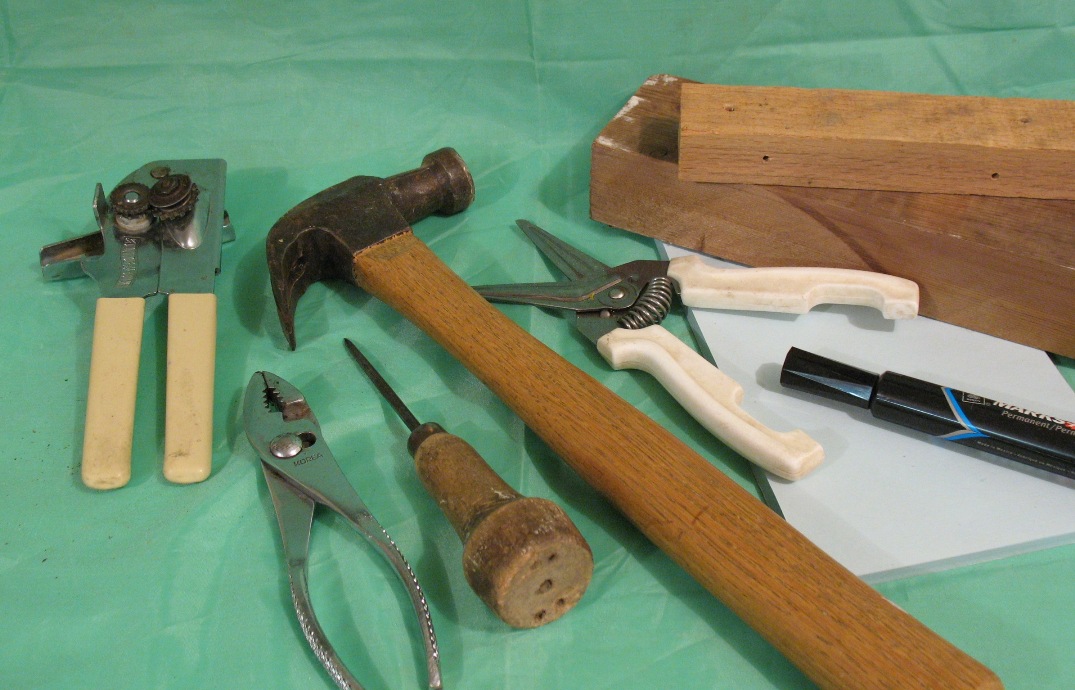 4" Can, coat hanger and smaller lid. Can Opener, Pliers, Ice Pick, Hammer, Shears, Pen, Wood scrap.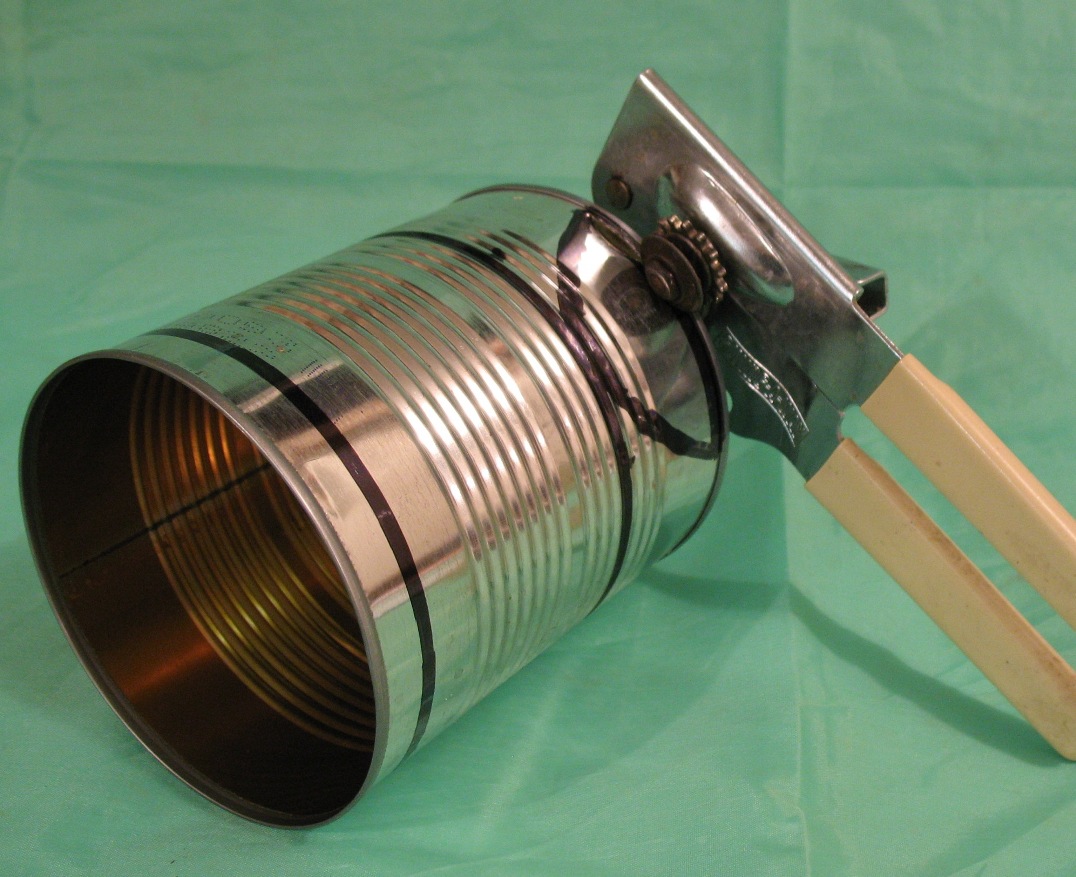 Wood hole is 2.5" wide and 1.5" tall. Lines at .5" from the top and at the top of the arch. Cut side of can with can opener.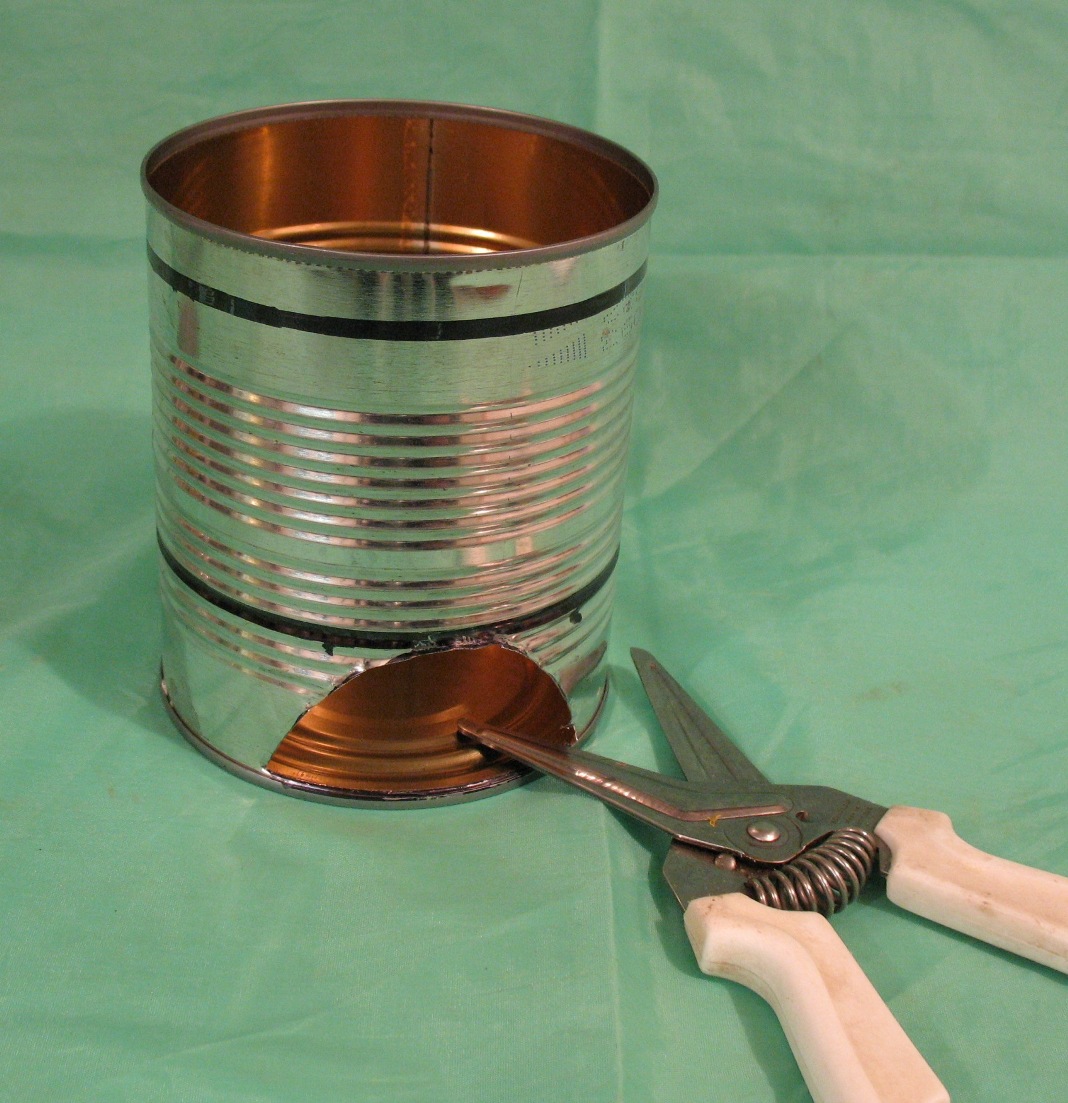 Cut with shears, start with a slit up the middle then trim the arch. Bend coat hanger as shown, should hold the pot .5" above the top of the can.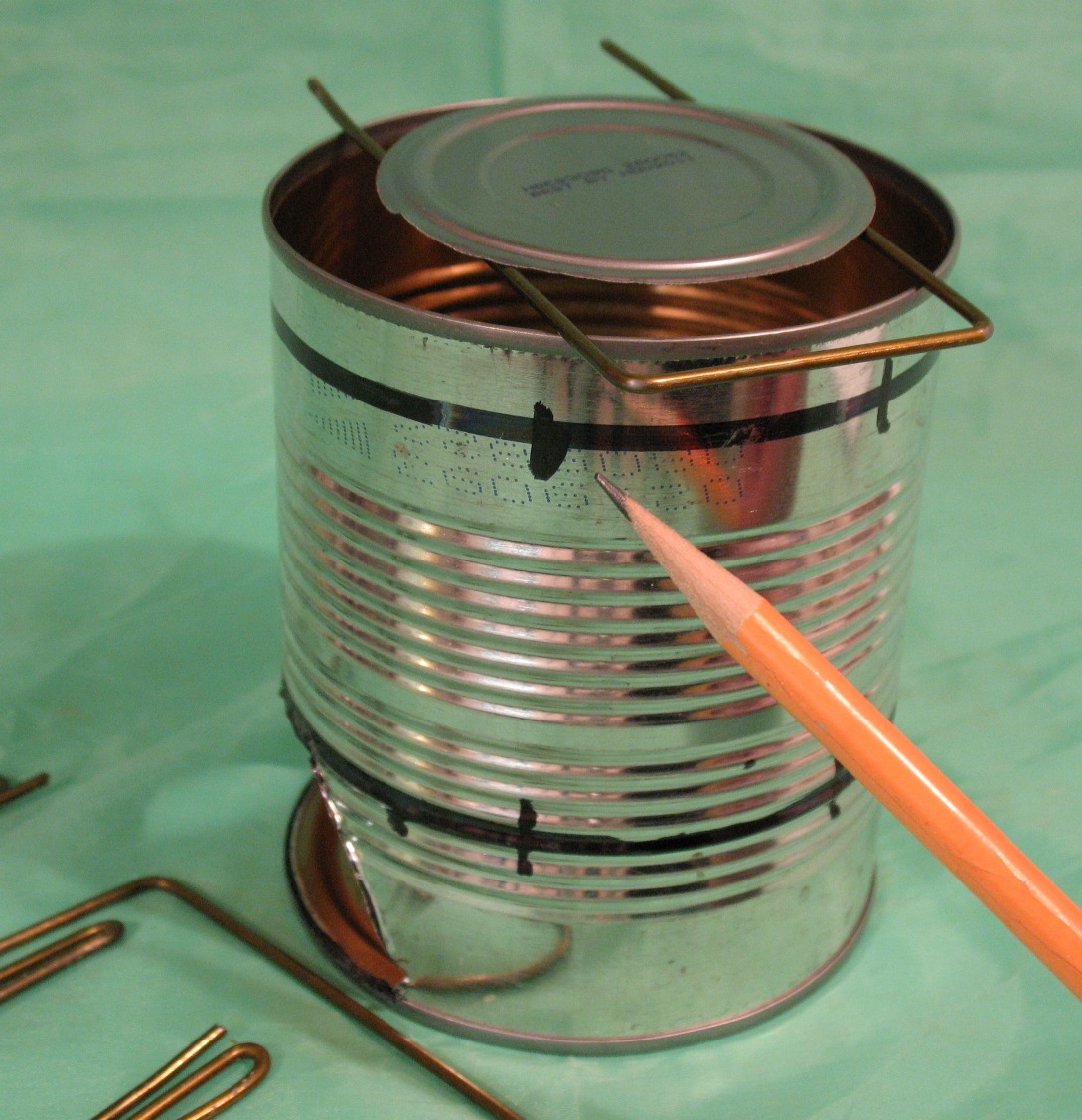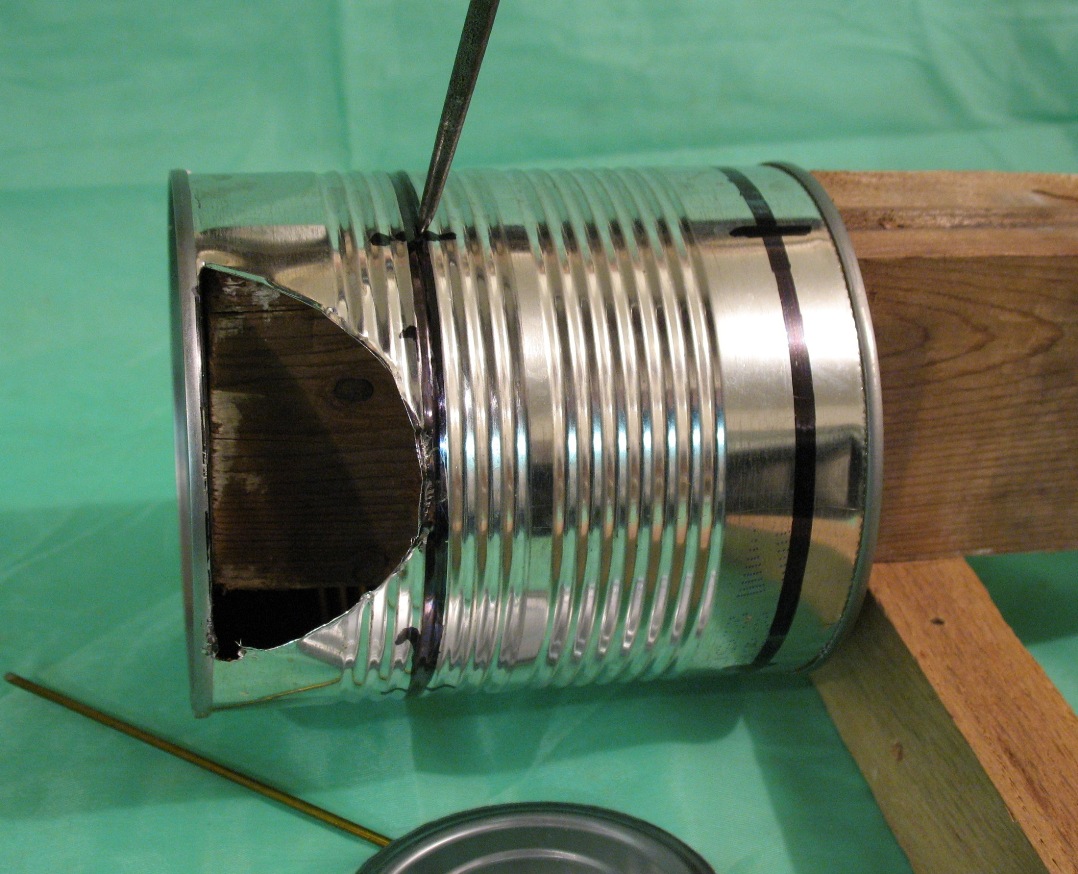 Bend a bail as shown to hold the lid and mark the can. Punch holes with ice pick using wood on the inside for support.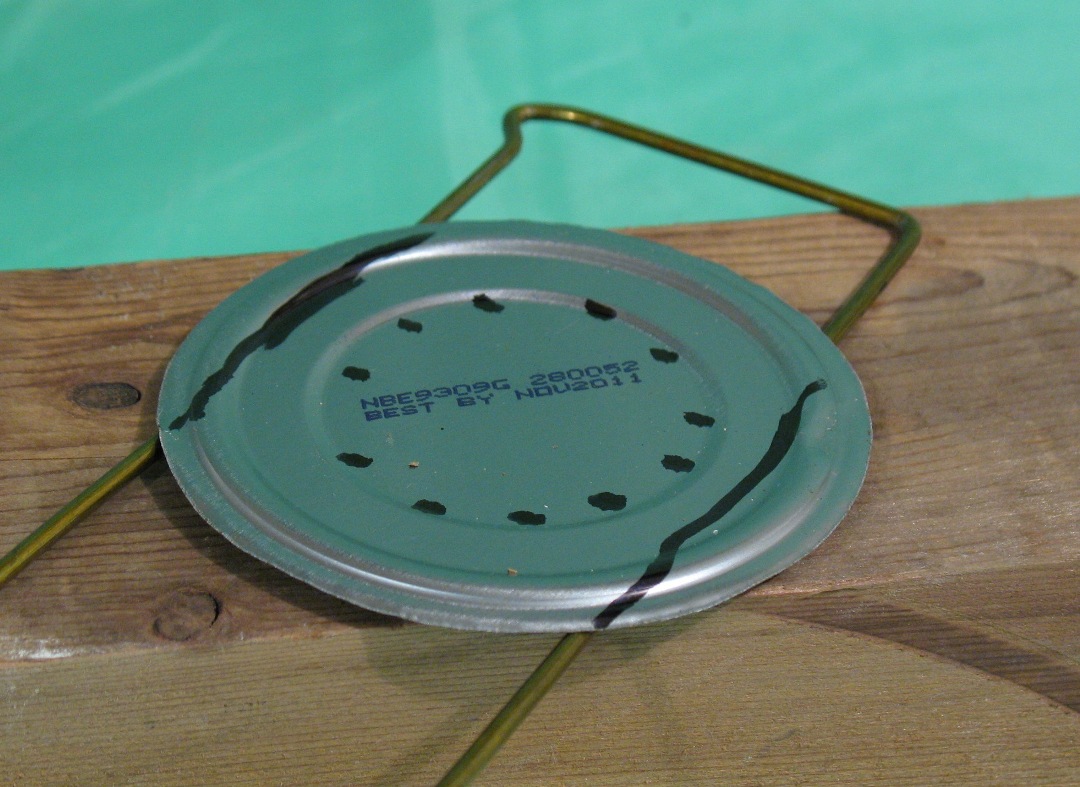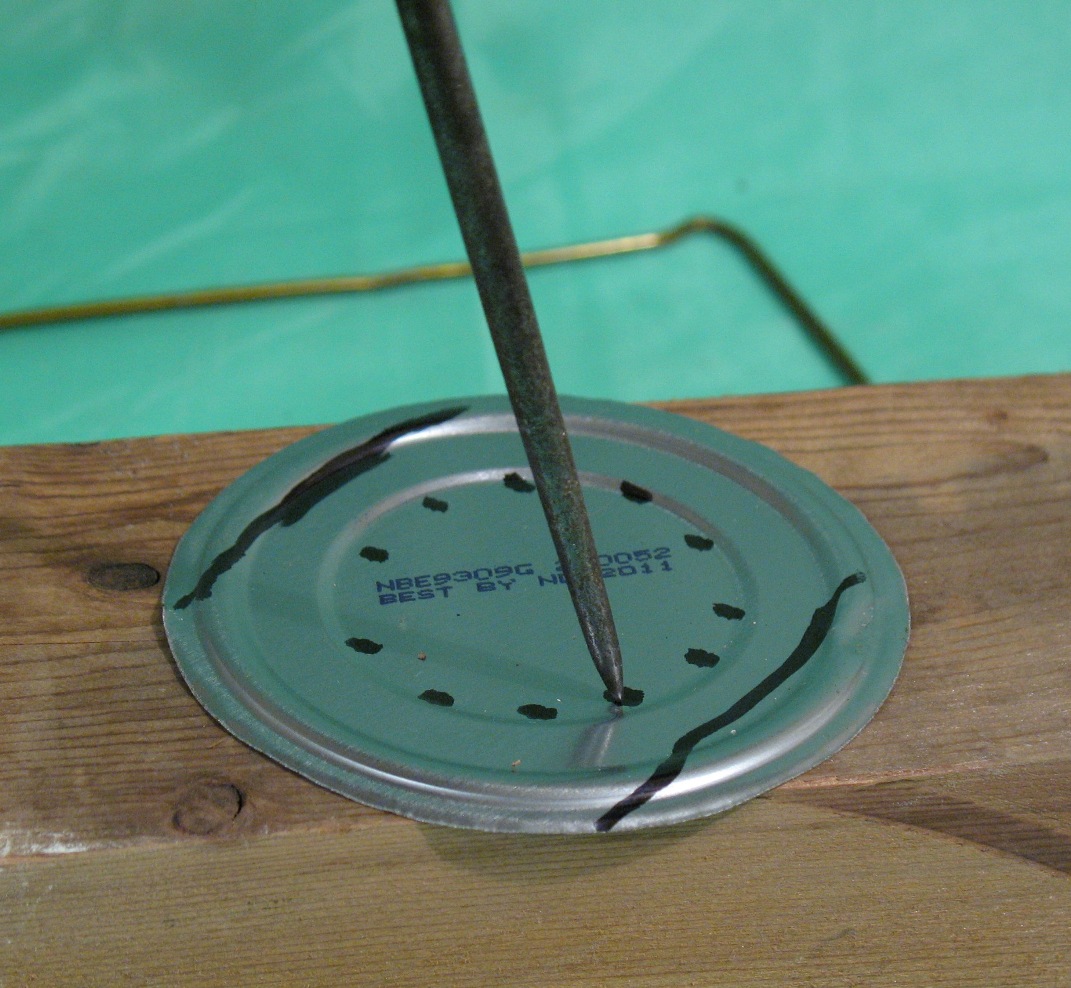 Use the Bail to mark the holes for trioxane and where to bend the lid. Punch the holes with the Ice Pick. Bend sides.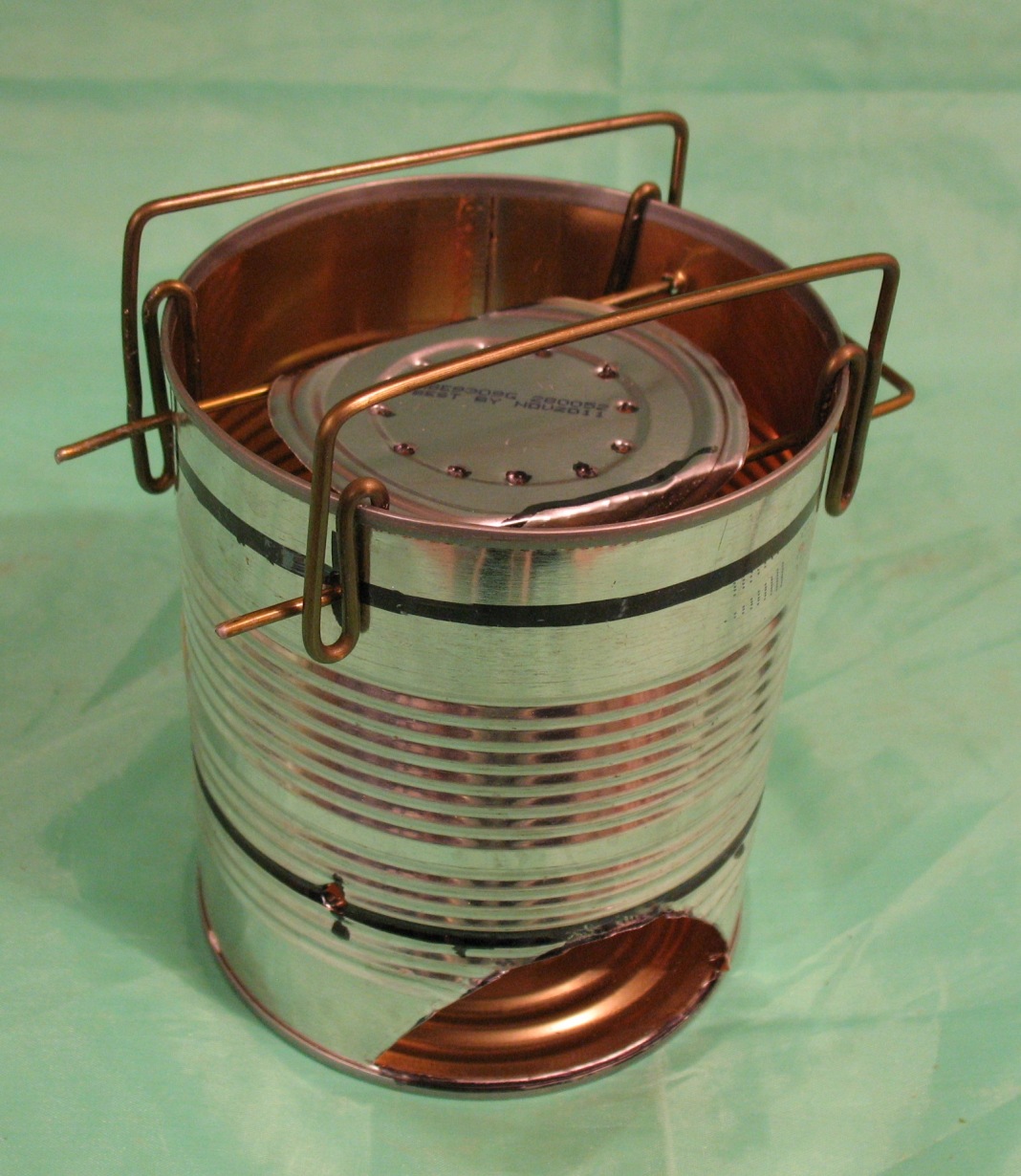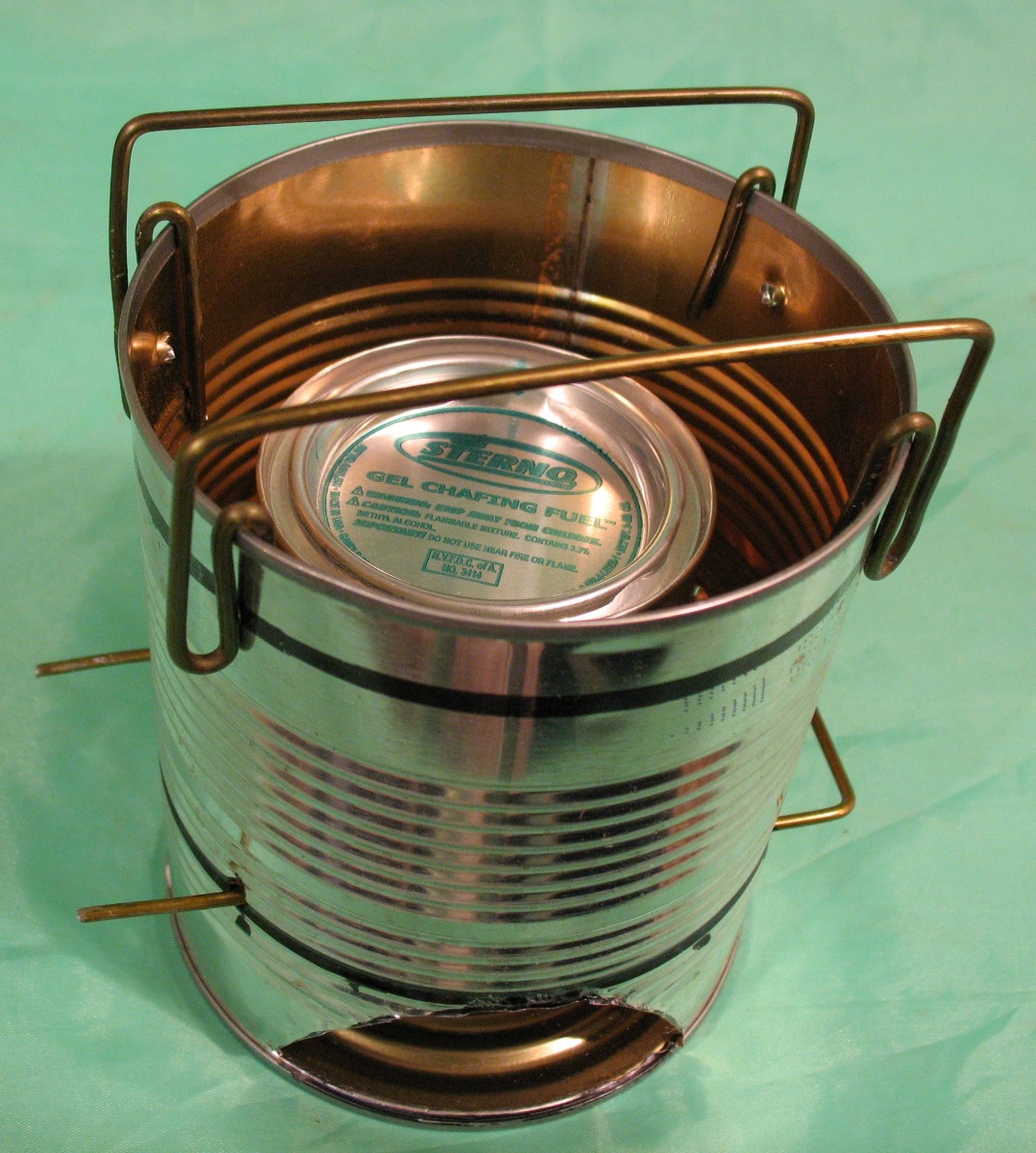 Ready for Trioxane fuel. Steno sets on the lower platform.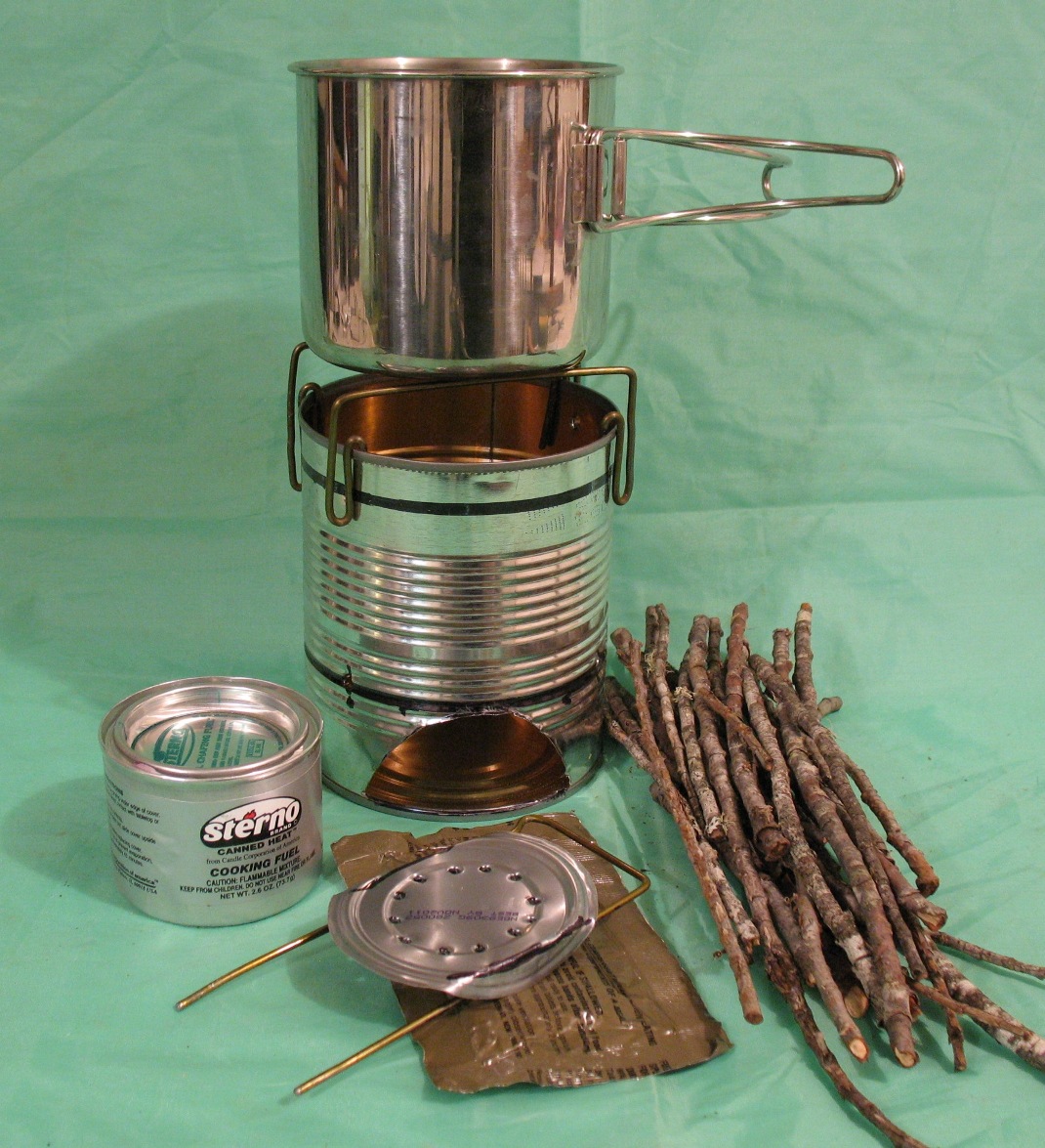 Ready to go! Three Fuel Stove.
Return to Search and Rescue