Chest Pack
for Search and Rescue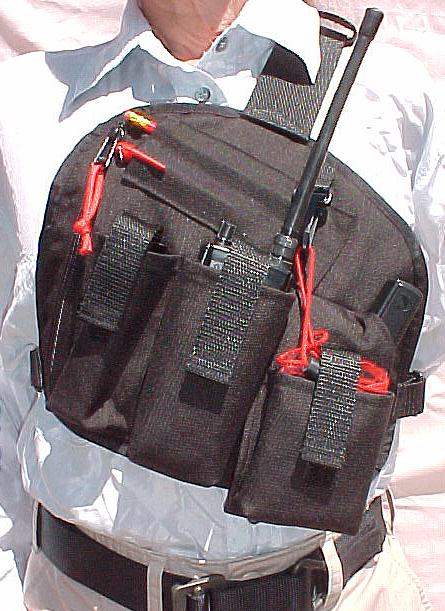 This is a chest pack for those who know what it is like to
be on a real search! Everything you need to document
your activities is at hand. Radio, GPS and Compass are
all ready when you need them. Easy access and safety
is what this chest pack delivers. A key ring clip.
A whistle lanyard. Pocket for maps and extra batteries.
Pen and pencil pocket. Flashlight pocket.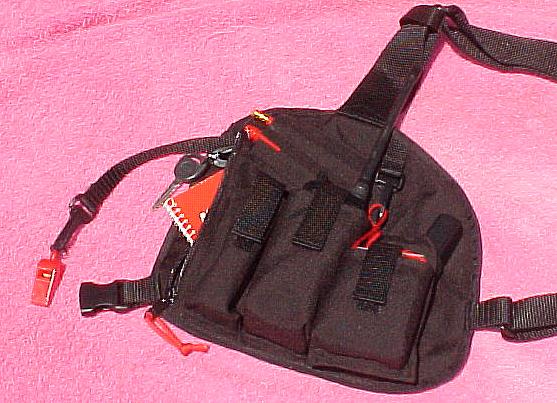 This chest pack has side pockets for maps, key clip and batteries.
It also has a third pocket accessable from the side. This pocket
opens easily with finger tips to extract what ever is important.
Made from 1000 Denier Cordura. Right hand or left hand packs available.
$68.00
ORDER NOW!
Return to Search and Rescue