Have a quick tarp with cords attached for instant stand up shelter.
In an easily accessible pocket have your tarp. In the time of need
you can put up the shelter with ease. Goldie Locks rules apply, not
too big, not to small, just right about 6 x 6 feet. Up not too high,
not too low, It is for fire and to change clothes. Another tarp on
the ground would be an asset.
Have the means to make fire, in any conditions, fuel to re-warm yourself.
Simple solution: Flint and small can of Sterno. Crouch over can
to warm your core.
Have a change of base layer clothing in a water proof bag.
Get your wet clothes off. Dry yourself and put on dry base layer.
If you have second layer, use also. Ring out top layer, shake, swing…
get it dryer. Clothes list should be: Socks wicking and wool,
underwear top and bottoms, hat and gloves. Bags for dry socks in wet boots.
Four Ways to attach a Tarp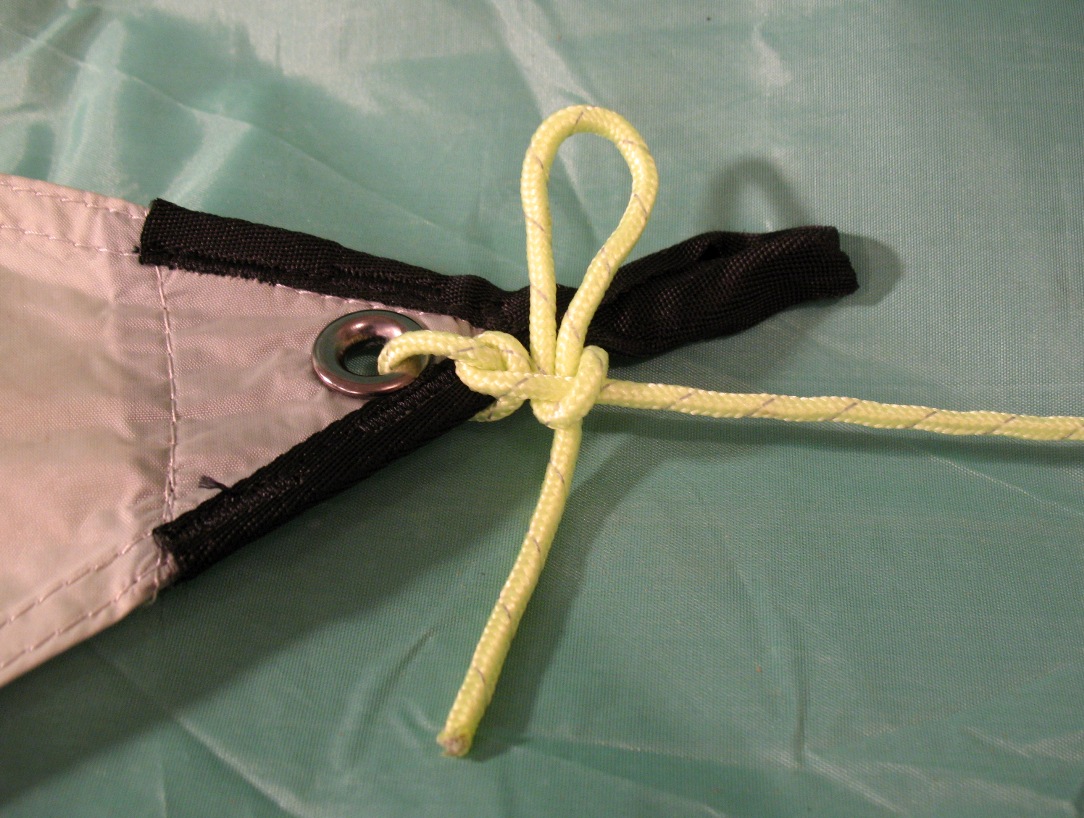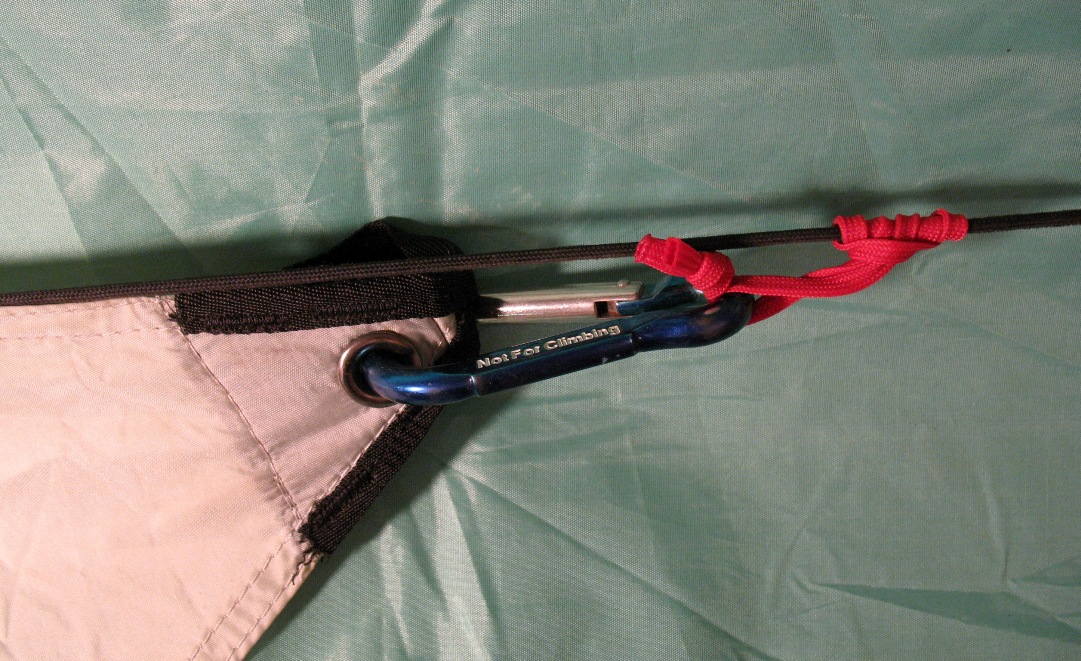 The overhand knot is backed up with easy release. The Prussik lets you move or adjust the location and tightness.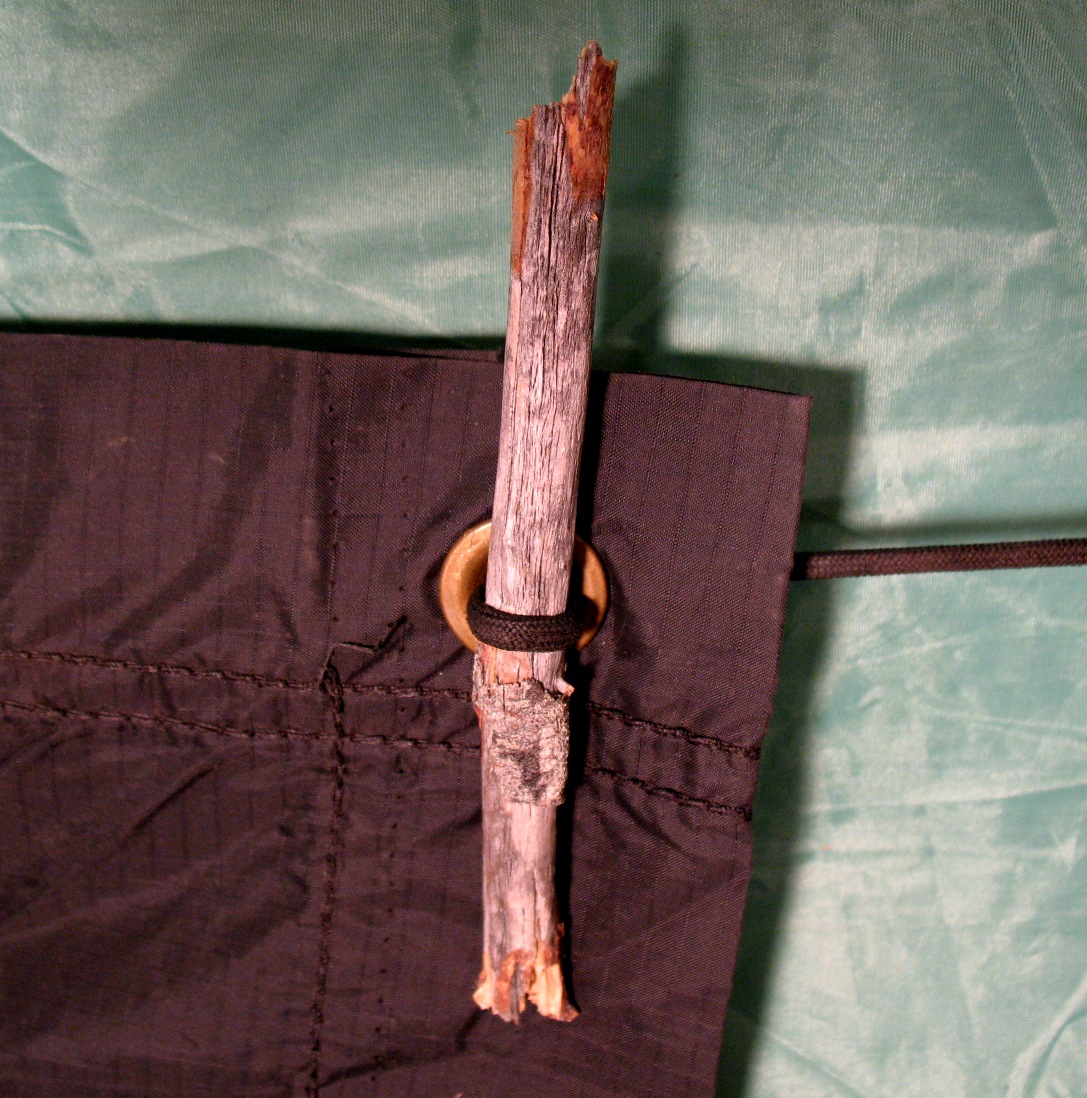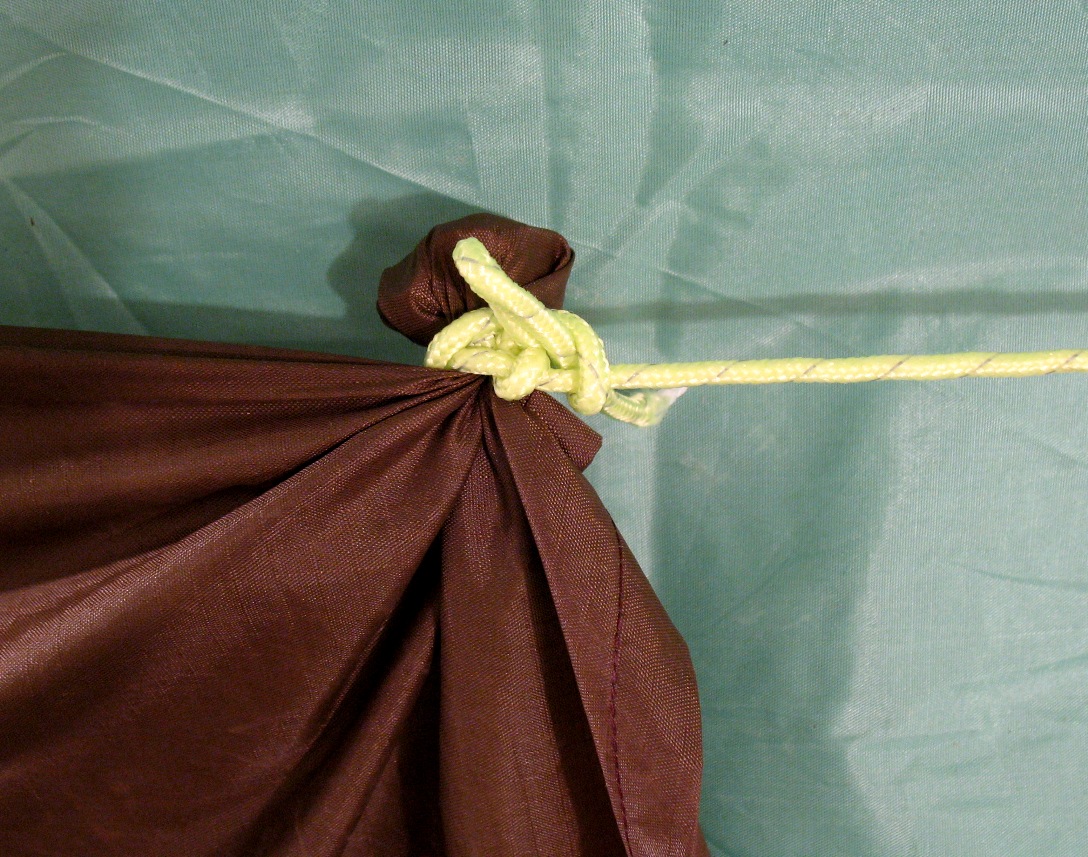 Use a Stick to lock the tarp to Para Cord. If you break a grommet or loop use a rock and wrap around and tie.